Sausage Stuffed Mini Sweet Peppers are your new last-minute appetizer for your next party!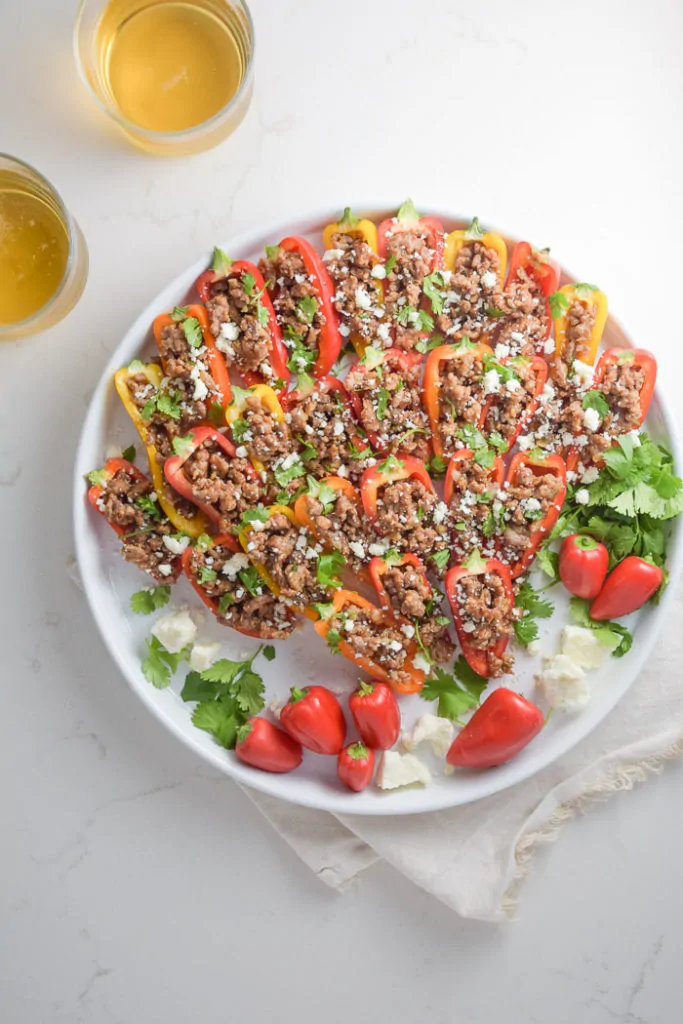 Sometimes when people ask me to describe the kind of recipes I like to make, I have a go-to answer of "stupid easy." I know it sounds weird but we are all busy people and even though we like cooking, sometimes you just need a recipe idea that is so quick and simple. Ya know? Enter Sausage Stuffed Mini Sweet Peppers. This is a stupid easy recipe that you can whip up in less than minutes!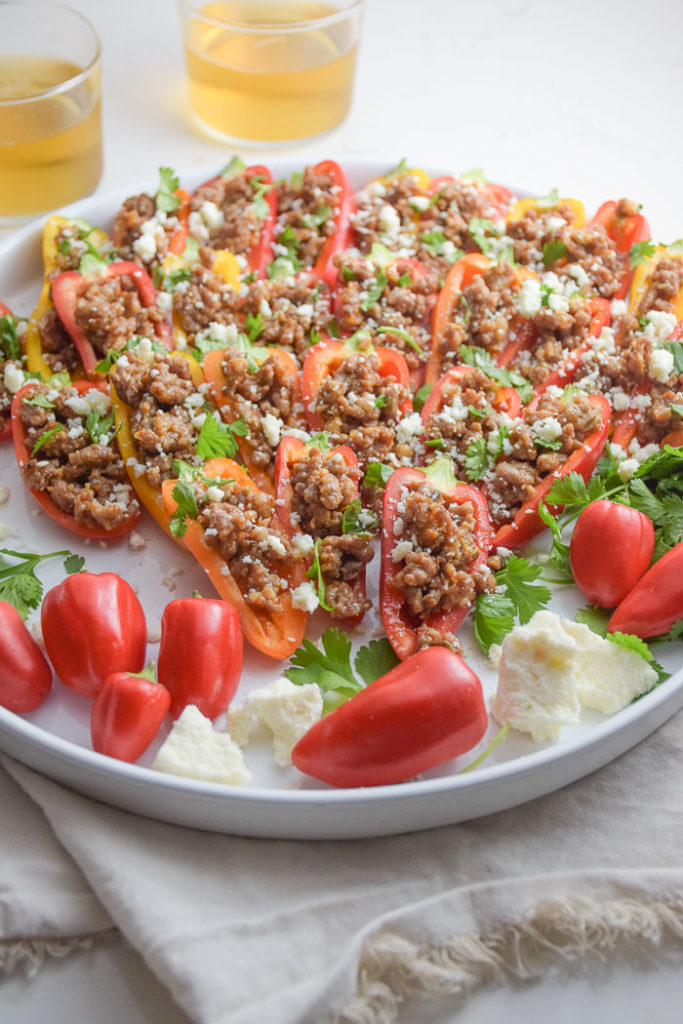 We all need that go-to party recipe that is a crowd pleaser and one you can make quickly without too much hassle. Sausage Stuffed Mini Peppers totally fit that bill. If you're looking for a vegetarian option, simply substitute chickpeas for the sausage, and viola, you're done!
Try this Apple, Chorizo and Brie Puff Pastry Appetizer
I love easy entertaining. I think having friends over should fun and leave you feeling relaxed! No one wants to feel stressed out every time they have company over. That's why I like sharing these easy, peasy recipes. Let's all get together and stay in! Maybe have a glass of wine or a cocktail, and get to spending time together in real life, without our screens, enjoying yummy food!
How does that sound?!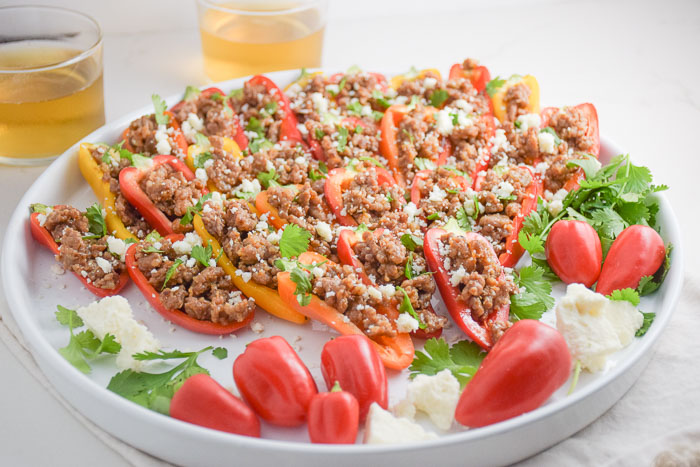 Sausage Stuffed Mini Sweet Peppers
Makes 20-25 servings
Ingredients:
1 bag organic sweet mini bell peppers
1 lb ground mild Italian sausage
1 teaspoon paprika
1 teaspoon garlic powder
1 teaspoon chile powder
1 teaspoon salt
1/2 cup crumble cotija cheese
¼ cup chopped cilantro for garnish
Directions:
Brown sausage in a skillet over medium high heat. Once sausage is browned, reduce heat to low and stir in spices with one cup water. Stir frequently until water is absorbed. Let cool.
Meanwhile, slice mini peppers in half lengthwise. Remove ribs and seeds.
Spoon sausage into pepper halves and plate.
Top with cotija cheese and cilantro.