A Negroni Sbagliato with Ruby Frost Apples is nicely balanced cocktail that's easy to make and festive for anytime of year!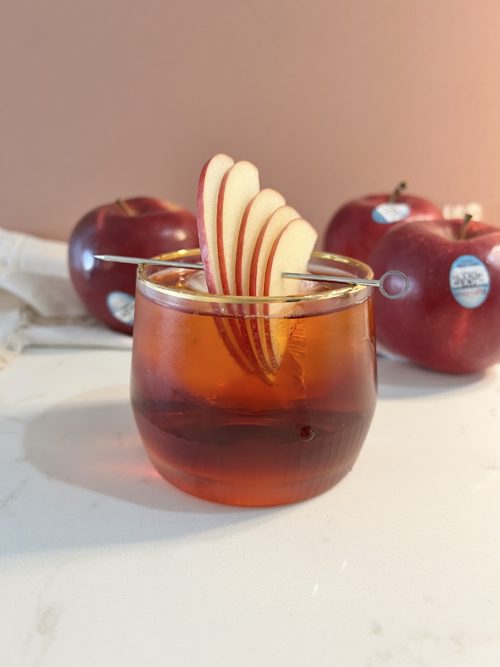 I had so much fun creating my own take on the trendy Negroni Sbagliato with Ruby Frost Apples.  This is a lovely well balanced drink with a big splash of bubbles to make things a little more festive. It is so easy to make and is perfect for sharing. I know you will all love this one!
This post is sponsored by RubyFrost Apples. All opinions and recipes are my own, as always. Thank you for supporting the companies that keep this free blog going!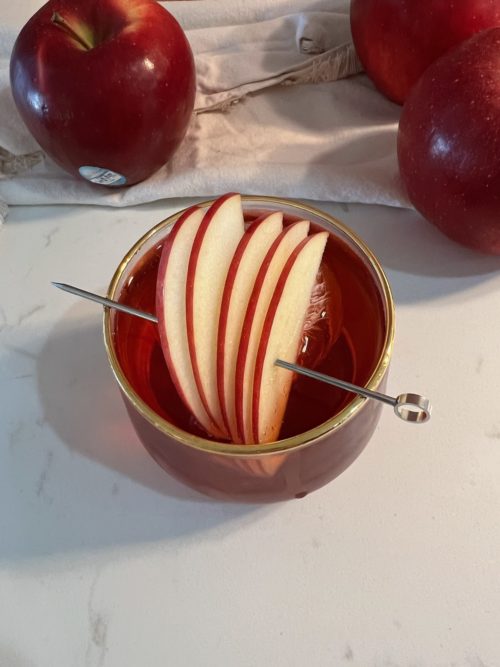 Negroni Sbagliato with Ruby Frost Apples
This is a great and easy to make cocktail this holiday season. RubyFrost Apples capture the perfect balance of sweet + tart with a hearty crunch and are grown by more than 150 family farmers. They are available to purchase at many major retailers across the country including Tops, Food Lion, Fresh Direct and more. I love the vibrant color of RubyFrost Apples too. It makes them the perfect garnish.
I love making a fun cocktail for friends at home. A Negroni is a classic, easy cocktail to make with only three simple ingredients. I really love that this version has prosecco. Bubbles just make things more fun, ya know? I opted to swap out the traditional orange twist for RubyFrost Apple slices. They pair so well with the bitter Campari adding a sweet and tart touch to the drink making it well balanced and easy to drink.
You Might Also Love
Spiced Apple Cider Old Fashioneds
Healthy Apple Cinnamon Oatmeal Muffins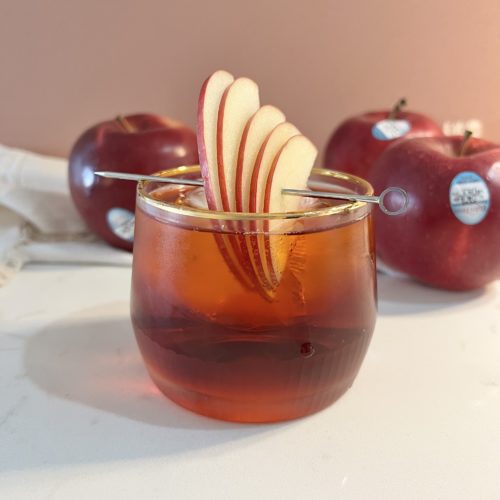 Negroni Sbagliato with Ruby Frost Apples
Ingredients
1.5

oz

Campari

1.5

oz

Vermouth

1.5

oz

Prosecco

4

Ruby Frost Apple Slices
Instructions
Swirl together Campari and Vermouth. Pour over ice. Top with Prosecco and garnish with RubyFrost Apple slices.