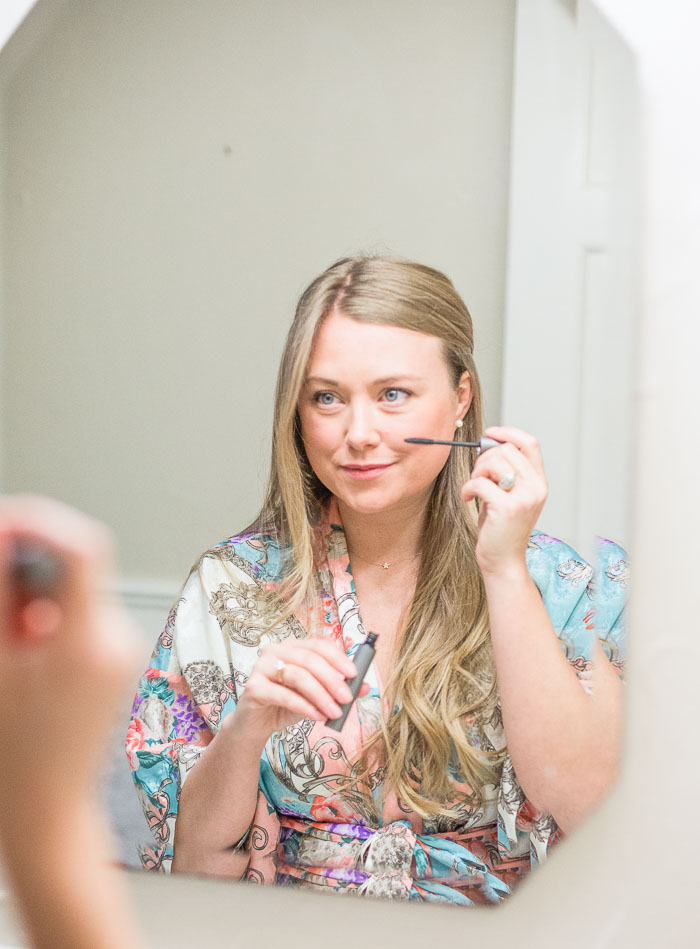 I got eyelash extensions for a photo shoot and I have thoughts about them! I also tried getting my eyelashes dyed and curled (aka permed) and it didn't quite turn out the way I thought. Here are my honest thoughts on eyelash extensions! 
I tried two different types of eyelash alterations in search of what would work best for me! Honestly, between the Texas heat & humidity and my active lifestyle (hello cooking steamy meals, dog walking and working out), my makeup is always sweating off so I often find myself looking for ways to look and feel my best without having to put on a ton of makeup. In my ideal world, I would wake up with flawless skin and perfectly tousled hair, until that happens I am on the hunt for ways to make getting ready in the morning quicker and easier.
Enter eyelash extensions! I am natural blonde and while my eyelashes have some good length to them, they are really blonde. My look totally changes, in my opinion for the better, when I have some color on my lashes. So I thought I would try fake eyelashes and see if that would help ease my morning routine!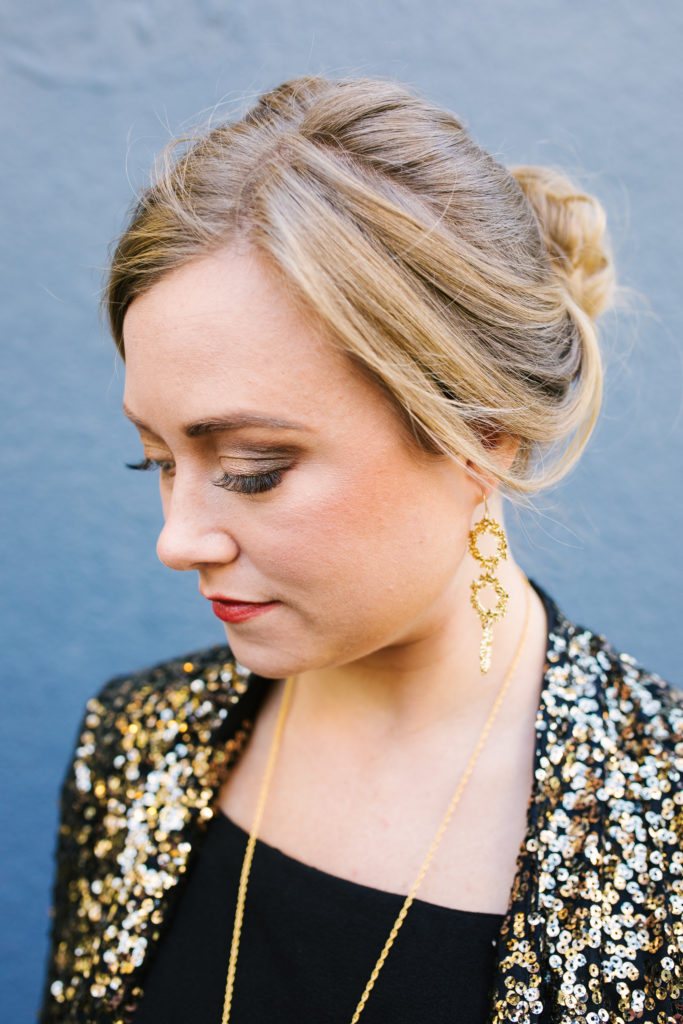 My Honest Thoughts on Eyelash Extensions
Eyelash Extensions
I was treated to eyelash extensions by Haute House for a photo shoot. To be honest, these turned out looking SO great! I was worried with the long lashes I might look "too made up" but they had a great look to them. I got a zillion compliments when I had them. However, most people knew they were fake. The compliments were something like this," OMG I love your lashes, those can't be real, right?" or "Where did you get your lashes done, they look so natural," how can they look natural if you knew they were fake? haha
I did enjoy not having to always wear mascara. However, while the lashes didn't bother my eyes, I could feel them on there. And each morning I had to brush them with a special brush to straighten them out from sleeping. I also had to be careful with steamy showers and certain face cleansers to keep the glue from falling off the lashes.
Once the fake lashes started to fall out, I looked kinda weird or uneven. Most people who were fake lashes go in every few weeks for fills. While I loved the look, I didn't like that people knew they were fake and it was too much maintenance for me personally.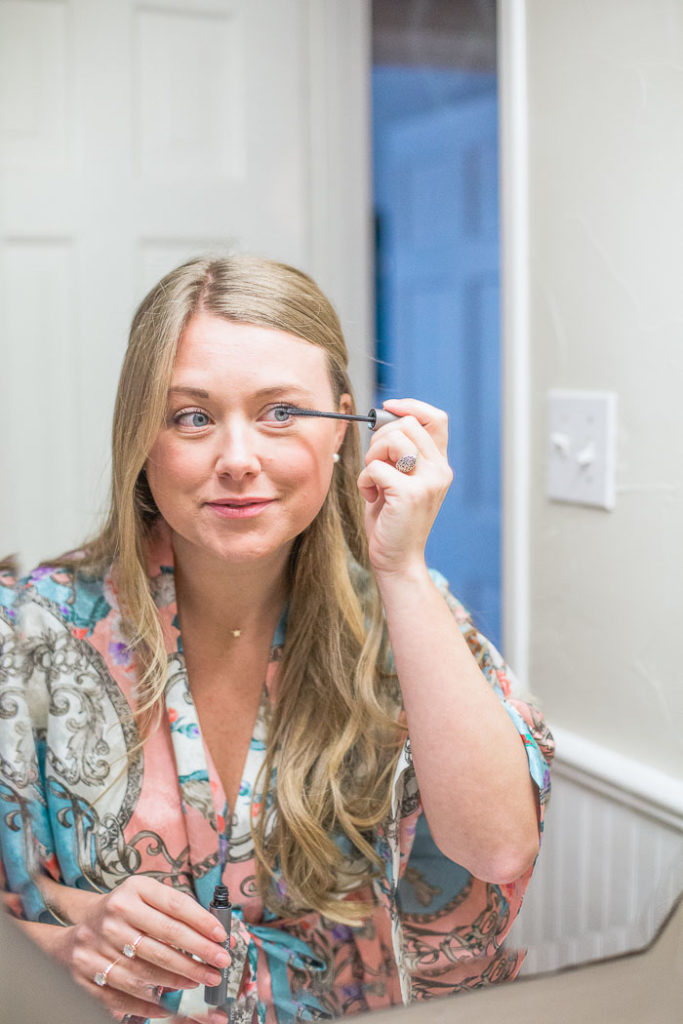 Dyed and Permed Eyelashes
I had spoken with a friend who dyed her lashes and she loved them so I wanted to try it. I also found during my research that you can actually get your lashes permed so you don't have to curl them. I LOVED this idea and thought that this would be great since my lashes were already longer and this would be a more natural approach than the semi-permanent extension lashes.
Walking out of my appointment, I liked my eyelashes. The lady who curled and dyed them, told me to be sure and moisturize my lashes with some kind of oil, she said any kind would work. So I used coconut because that is what I had.
The next day my lashes were curled so tight they actually curled back on themselves like a loop and looked even shorter than before! I was very disappointed. The color was great but the curl was way too tight and the additional color just made them stand out and show how short they looked. For me, this wasn't a great experience and took almost two months for my lashes to completely grow out and return to normal.
I moisturized my lashes daily, sometimes multiple times, to get them to unfurl and look normal but they would always roll back up. As they grew out, they had a kink in the lash and looked really weird. While some people may have a good experience, this one wasn't for me.
The Verdict
For the meantime, I am just sticking with regular old mascara and an eyelash curler! I am still searching for the perfect no-makeup approach for my lashes, especially leading up to the wedding, but neither of these were for me.
Have you had eyelash extensions or permed your lashes? What did you think?