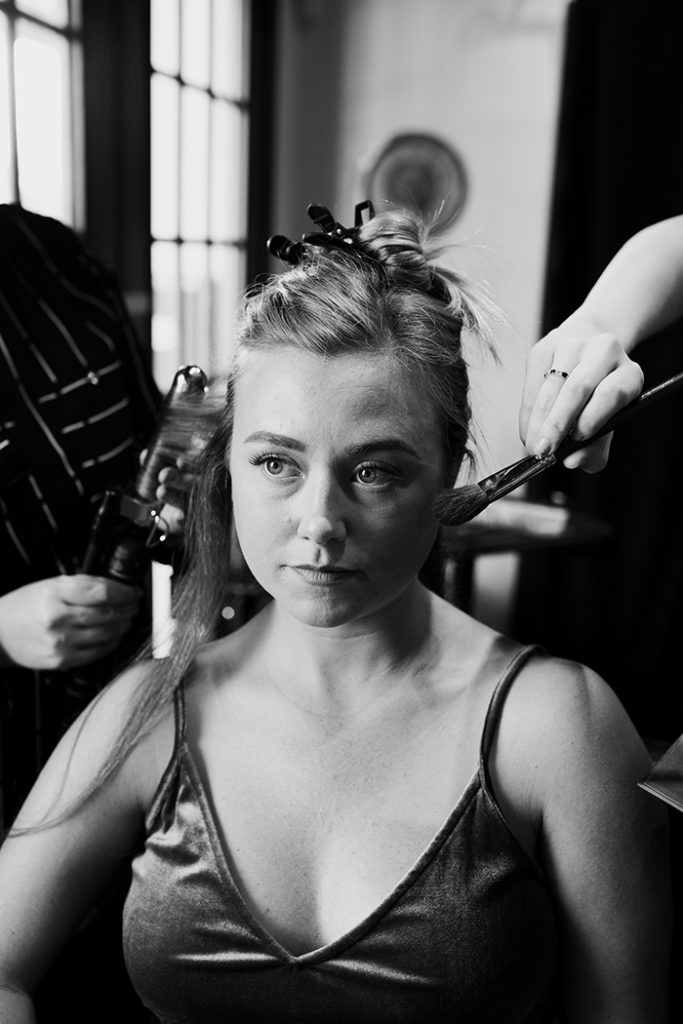 This holiday season I was so lucky to team up with The Scout Guide Austin and Haute House for three glam looks that are perfect for every type of party! I got the VIP treatment with a full set of lashes plus makeup and hair from Haute House! Elizabeth Volk provided all the gems for the looks which added the just the right amount of sparkle. Seriously, they were the dream team! I loved all the looks and can't wait to get another updo soon. I was impressed at how affordable (and fast!) all the services at Haute House were. Check out the looks and let me know what you think!
3 Holiday Looks for All Your Parties this Season!
I was lucky enough to receive these services to share with you all! Scroll down for my looks and pricing or jump over to The Scout Guide Austin for the whole interview! Jump over to Haute House to book your appointment and be sure to mention you saw it in this article.
Thanks to Elizabeth Volk Design for the jewels!
Visit: 4410 Medical Pkwy | Austin, TX 78756
Hours: 7 DAYS A WEEK | Open Late Tuesday-Thursday (9pm)
Phone: 512.628.0175
Follow: @HAUTEHOUSEBEAUTY
Pssst: Every Monday shampoo + styles are only $39
"I loved this more casual look for family gatherings or last minute get togethers – it took no time at all! ​I never pull my hair back but I really enjoyed having it out of my face and want to do it again!"
MAKE-UP | Natural | 45-60 Minutes | $45-$60 
HAIR | Mermaid Braid | 15-30 Minutes + $15 (dry style) | 30-45 Minutes + $30 (wash & style with braid)
EARRINGS | Sugar Sugar Earrings | Rock Crystal Quartz | $73 
SHE'S A PRANCER, DANCER AND VIXEN…
​"Chelsea did such a wonderful job with my long locks! The curls really held and would be perfect for an office party or holiday date! I felt beautiful but at the same time still myself – isn't that the best feeling? The gems really added a little pop to the blazer and velvet tank!"
HAIR | Dry Style | 15-30 Minutes | $15-30 
MAKE-UP | Bold | 45-60 Minutes | $45-$60 
EARRINGS | Stick With It | $58
NECKLACE | Rose Colored Glasses Necklace | $73 
TOO GLAM TO GIVE A DAMN
​"This look had my feeling like a movie star! I'd love to recreate this look for a big holiday soiree or New Year's! Chelsea did an amazing job giving me an updo that framed my face perfectly and held so well! Nothing fell even with wind and me moving around all evening. LJ really made my eyes pop with some glam eye shadow and little lip color. What better time of year time wear sequins, am I right?!​"

BRAIDED UPDO | 45-60 minutes | $45 (dry) | $60 (with shampoo) 
GLAM MAKE-UP | 45-60 minutes | $45-$60 
EARRINGS | Streets of Gold | $58
necklace: xyz