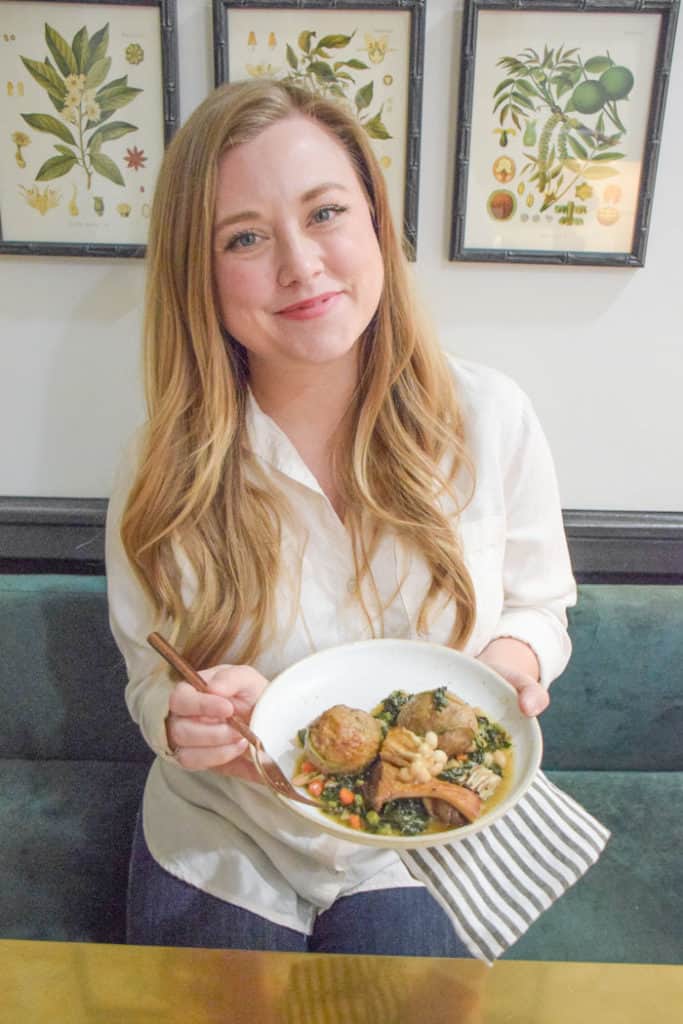 Even for someone who loves to cook, having someone make dinner just for me feels like a real treat! Especially when that someone took the time to figure what I love and don't love and delivered it to my door. I guess that is what having a personal chef is like? Well, minus the cooking in my kitchen all day and making a mess part. It's like delivery but healthier, fresher and I don't even have to decide what to order each night. I tried out the personal chef delivery service The Austin Artisan this week and let's just say even this foodie was impressed!
This post is sponsored by The Austin Artisan. Thank you for supporting the companies that keep this blog going!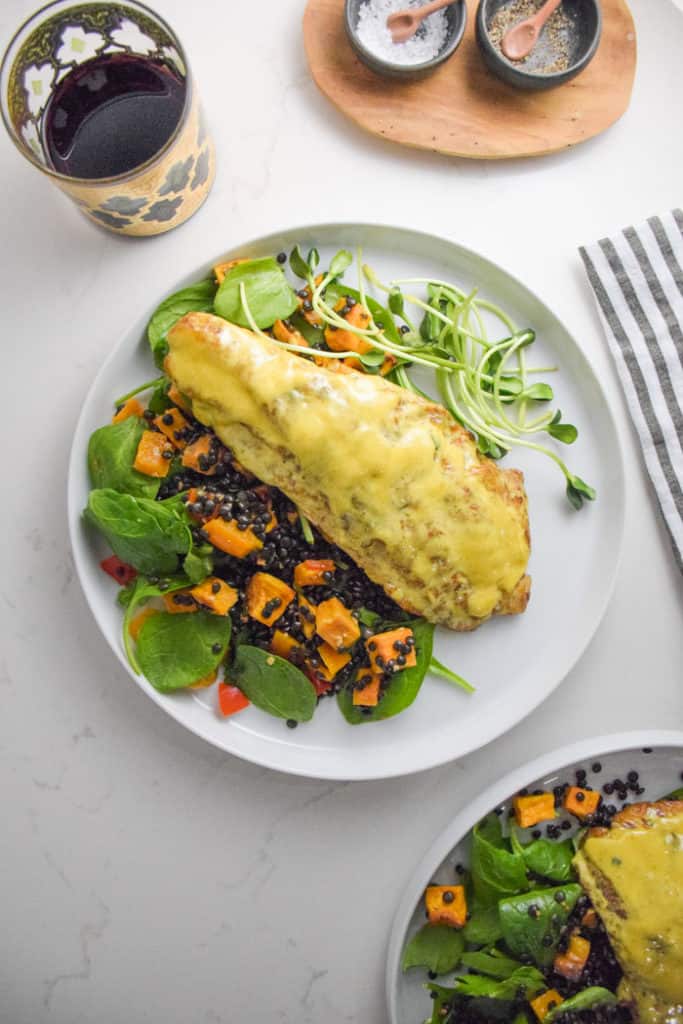 Tandoori Spiced Striped Bass with Madras Curry Aioli with Spinach and Black Lentil Salad with Sweet Potato and Sesame-Sumac Dressing
Personal Chef Meal Delivery in Austin
The Austin Artisan provides a weekly meal delivery service that focuses on fresh, quality ingredients. No preset menus because the chef creates a weekly menu that caters to your specific tastes and preferences. One week you can have a comfort food spread and the following week you choose to have Whole-30 based meals. Or a mix of both. That's the beauty of it. Chef Michael prepares meals just for you and your family. BMW can have lots of protein with his meals and I can have extra greens. If we have family visiting, we can add or reduce meals as we need. Best of all, not all the meals have to be the same! Each person or kid can have their choice of meal.
Honestly, I love the personalization aspect of The Austin Artisan meal delivery service. It's like having a chef friend who knows everything you love and don't love to eat drop off meals at your house every week! Every week the meals are different, if you want of course. If there is something you love (hello mac 'n cheese!), you can choose to have that added each week. It's really up to you. As your dietary preferences change (Whole 30/vegan/gluten-free/you name it) so can your meal plan.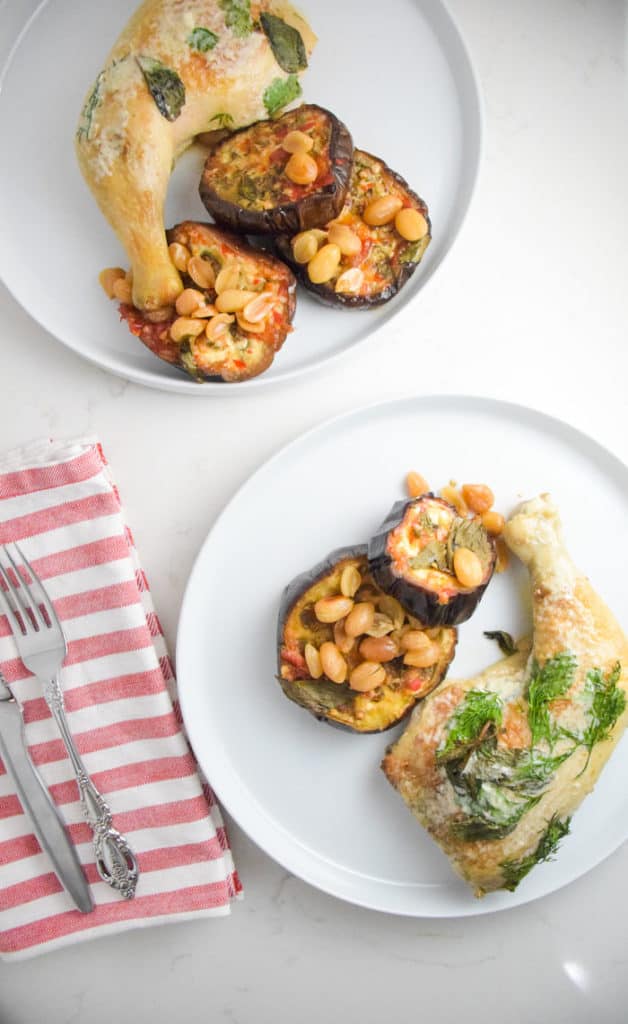 Thai Green Curry Braised Chicken Quarters with Sweet Chili Roasted Eggplant with Pickled Peanuts and Thai Basil
How It Works
You sign up here and make a profile based on your nutritional goals, food preferences and number of people in your family and how often and how many meals you'd like to receive.
From there, the chef will coordinate with you by sending a personally created menu. You can give feedback and ask to have things taken off, altered or added.
Then the meals arrive to your doorstep. They'll even put them in fridge for ya!
The meals come par-cooked, or partially cooked, which means when you heat the meals, you'll actually be finishing cooking them. That means no dried out meat or soggy vegetables! Everything finishes cooking at the perfect temperature and tastes delicious.
Use code NATALIE30 for a discount if you sign up for service before March 31st, 2019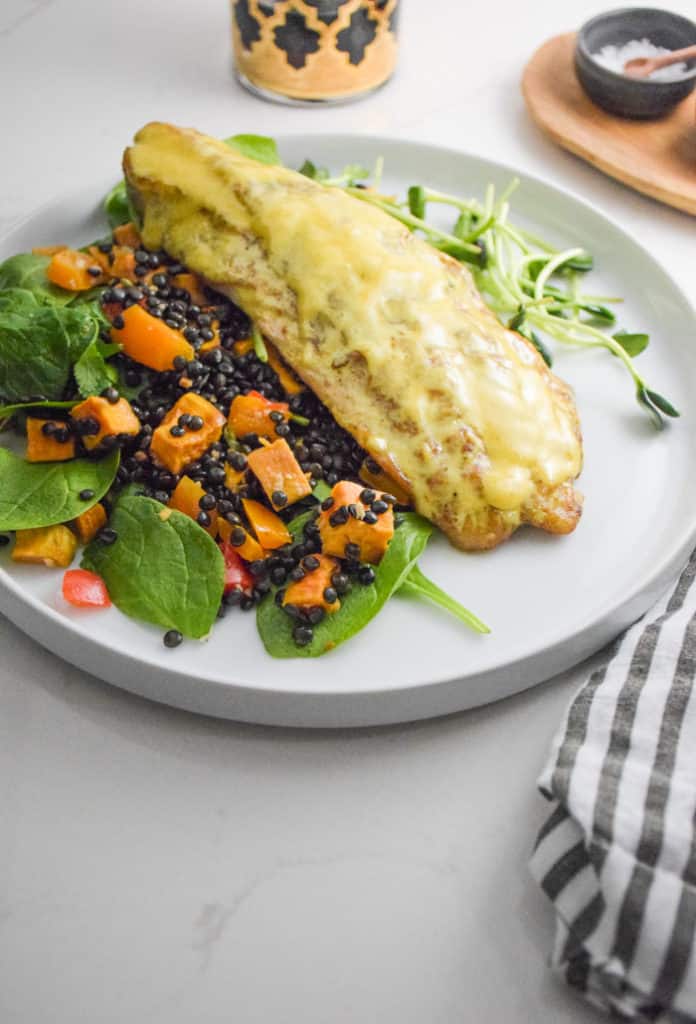 BMW and I have loved our meals this week! It was so easy to heat them up and get back to checking things off our wedding to-do list! Thank you so much Austin Artisan for making dinner so easy and delicious this week!
Use code NATALIE30 for a discount if you sign up for service before March 31st, 2019