I decided to make a Gluten Free Holiday Cookie Box this year! Including links and recipes to everything I used to make these treats!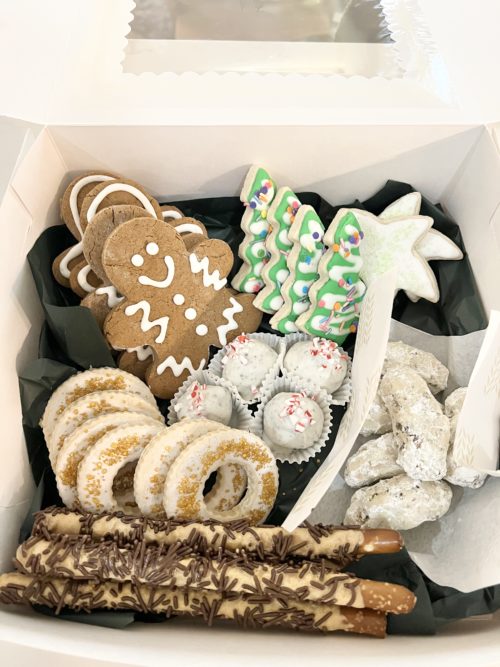 It's been a personal project of mine to create gluten-free recipes in my cookie box every year. This year I wanted to create recipes that could easily be adapted to be completely gluten-free. I delivered completely gluten-free cookie boxes to some friends last night and it was such a joy! Cookies are for everyone!
This post contains affiliate links. If you purchase a product through these links I may earn a few pennies. Thanks for keeping this free blog going!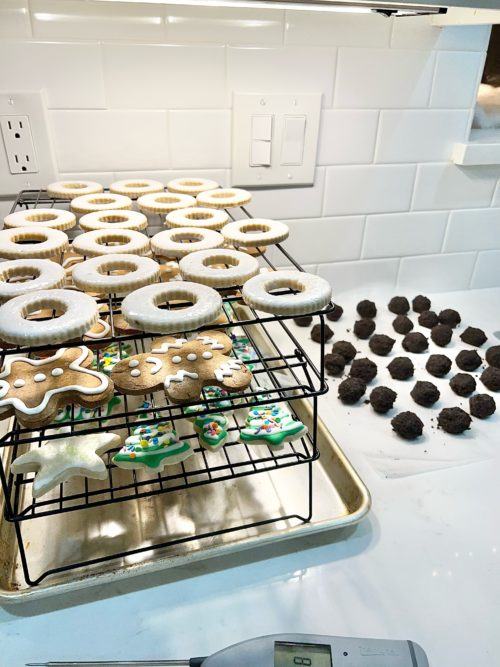 Gluten Free Holiday Cookie Box
Making the cookies gluten-free proved much easier than I had anticipated thanks to King Arthur Measure for Measure Gluten-Free Flour. It looks, feels and honestly really tastes just like regular all-purpose flour. I tried another brand that had a similar but not identical ingredient list and the results were sorely disappointing. For that reason, I recommend using brand name.
Sugar, butter, eggs, salt, and baking powder make up the bulk of the remaining cookie ingredients and thankfully all of those are naturally gluten-free. Royal Icing uses mostly powdered sugar and water with some meringue powder to help it set, which is also gluten-free.
For decorating, most sprinkles do not contain gluten as they are mostly sugar and food coloring. Finding certified gluten-free sprinkles online is pretty easy but on grocery shelves can prove a little more difficult. So if you plan ahead, great! If you don't, I found this blog post to be helpful and I used Wilton sprinkles. The sugar crystals and jimmies are usually safe bets!
For the Oreo Balls, I used gluten-free Oreos and melted white chocolate chips which are gluten-free. I do recommend using an additional two tablespoons of melted butter with the gluten-free Oreos.
The Sugar Cookies, Pistachio Wedding Cookies and Iced Lemon Wreaths didn't need any modifying when using the King Arthur Measure for Measure. The Gingerbread Cookies do need an additional two tablespoons of butter to keep them soft. For the pretzel rods, I used Snyder's which I found at Target.
I hope you all find these recipes and tips helpful this holiday season!