This is a quick, easy recipe for Royal Icing for Decorating Cookies! It dries quick and hard so that cookies can be stacked.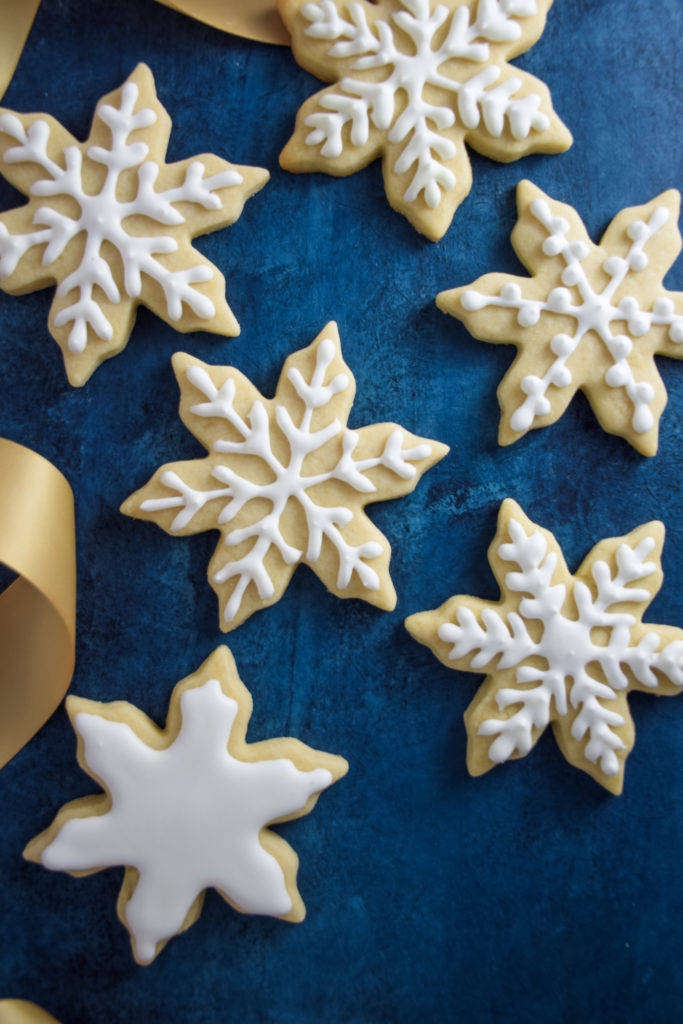 I have long lusted after those cute cookies I saw all over the internet that were perfectly decorated and oh so pretty to look at. They looked so lovely and I knew I wanted to be able to make them myself. I always had trouble with the icing though. I needed an icing that would dry hard and fast so that my cookies would become dried out too. Enter this easy hack for Royal Icing!
This post contains affiliate links. If you purchase a product through these links I may earn a few pennies. Thanks for keeping this free blog going!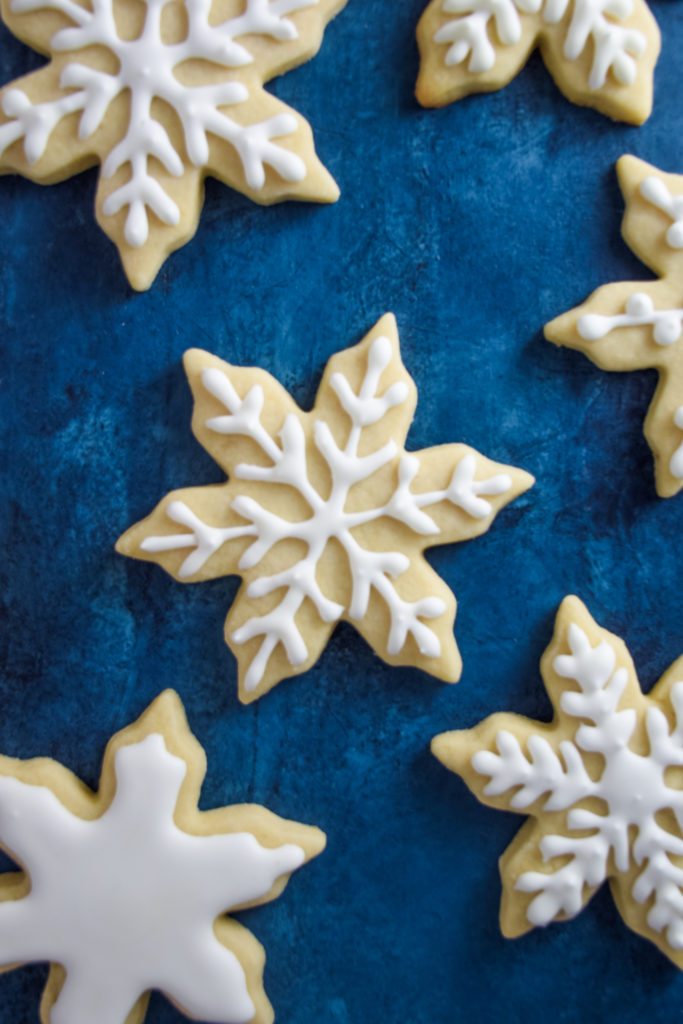 Royal Icing for Decorating Cookies
In the past, I have tried several different variations on Royal Icing only to be disappointed time and again. The Royal Icing I was after was the kind the dried hard enough for cookies to be stacked and delivered but not so hard that you might chip a tooth. After even more internet sleuthing, I discovered the answer to my problem was so simple!
By simply adding a little bit of meringue powder
to my powdered sugar mixture, I would have the icing I was after in no time! It's so easy to make and takes all the hassle and fuss out of waiting hours and even sometimes days for Royal Icing to dry properly. The meringue powder speeds this process up so much.
Not to mention, it's so easy to work with! You can make this batch and divide into piping bags and freeze or refrigerate until ready to use. This recipe also makes enough that you can easily make several different colors with just a few drops of food coloring.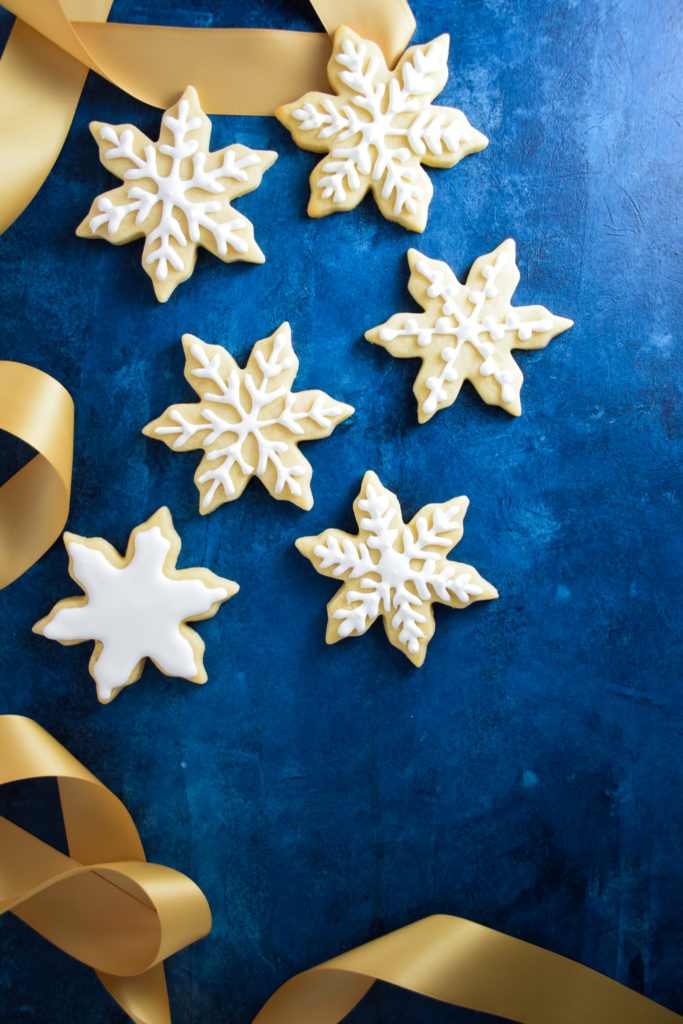 Decorating Cookies with Royal Icing
I went with a simple design on my cookies however if you want to add decorations like sprinkles, you'll want to take a few things into consideration. If you add sprinkles immediately after pipping icing, they might settle into the icing a bit. Which depending on the look you are going for could be good or bad.
If you want the sprinkles to set on top of your icing, wait two hours for the first layer to dry completely. Then use a tiny amount of icing to adhere the sprinkles onto the cookies. Use the icing much like you would glue on a craft project.
Same goes for layers of different colors of icing. For example, maybe you want to make a pink flower with a yellow center. Fill in the pink and wait two hours for it dry. Then add the yellow layer. If you want a smooth look, you can draw in the pink and wait a few minutes for it settle then add the yellow and the icing will settle into one smooth design.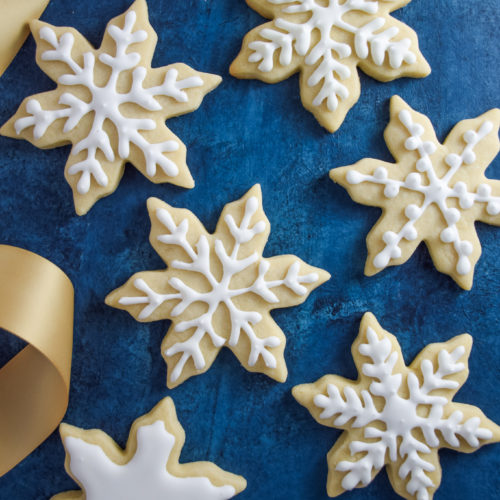 Royal Icing for Decorating Cookies
This is a quick, easy recipe for Royal Icing for Decorating Cookies! It dries quick and hard so that cookies can be stacked.
Ingredients
4

cups

powdered sugar

3

tbsp

meringue powder

9-14

tbsp

room temperature water
Instructions
In stand mixer with the whisk attachment, or with a hand mixer, mix the powdered sugar, meringue powder and water together on high for 1 1/2 to 2 minutes. *Start with 9 tbsp of water and add additional tbsp at a time as needed to reach desired consistency.

You will know when you have reached the correct consistency when the icing drizzles down from the whisk into the bowl and disappears and surface of icing is smooth after about 5-10 seconds.
Notes
Icing takes about 2 hours to completely dry at room temperature. You can speed this process up by placing decorated cookies in fridge if needed for layering designs.
If you add extra designs or sprinkles before icing is dry they will settle down into the icing and become smooth. 
You can add food coloring after desired consistency is reached. 
Icing can be made ahead of time and stored in completely air tight containers and frozen or kept in fridge for a few days. Be sure to store in icing bags without cutting tip or in a bowl with plastic covering. 
While working with icing, be sure to cover icing you are not using with a damp paper towel to prevent it from drying out. 
Nutrition
Calories:
39
kcal
Carbohydrates:
10
g
Sodium:
1
mg
Sugar:
10
g
Iron:
1
mg