Farmer's Market Delivery in Austin is here thanks to Vinder! They bring the freshest produce, meats and local goods straight to your door!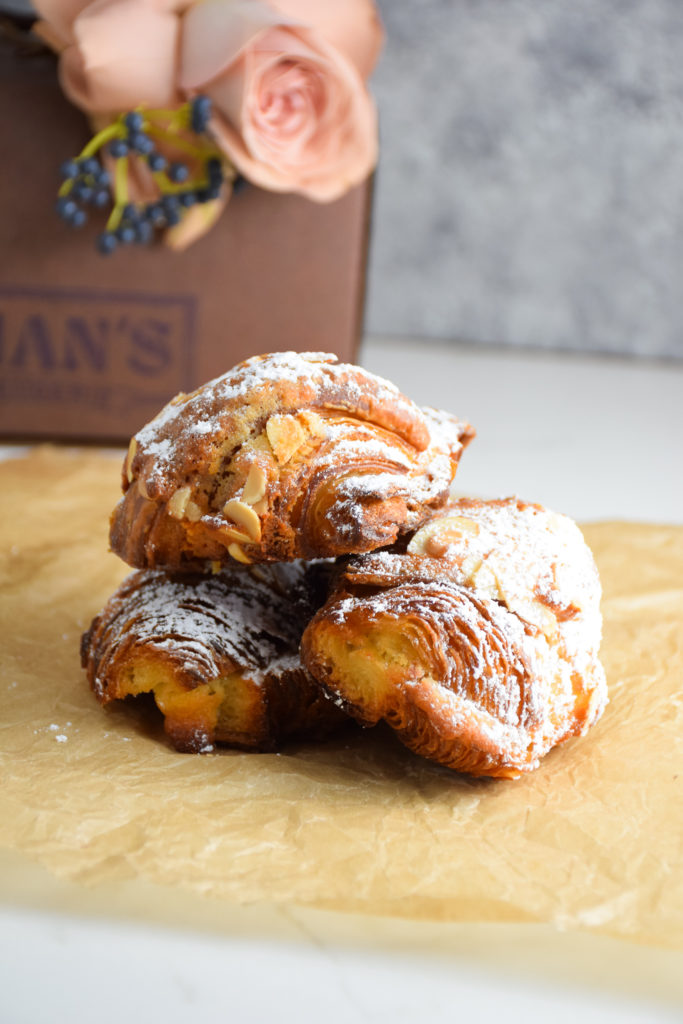 This post is for all my Austin friends! Vinder is a new app that brings all the goodness of the farmer's market straight to your door. Farmers, restaurants, bakers and makers post their goods for sale right on the app and then Austinites can order them for delivery. I am sharing all about my experience using the app and some of my favorite orders!
This post is sponsored by Vinder. Thanks for supporting the companies that keep this blog going!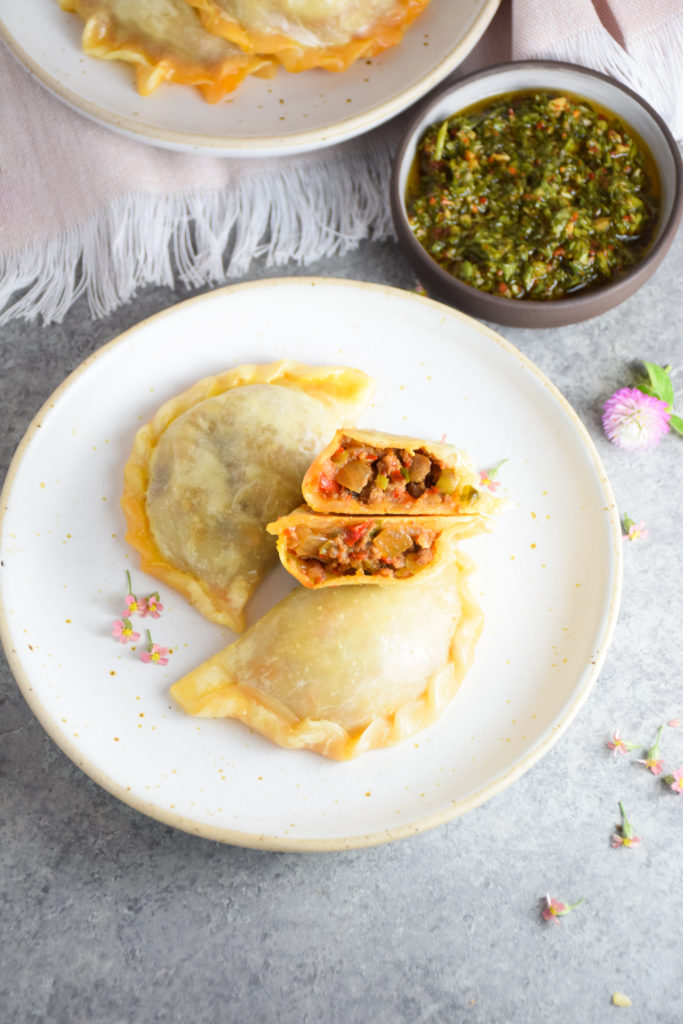 Spicy Beef Empanadas from Buenos Aires Cafe 
Farmer's Market Delivery in Austin
One of my favorite things about Austin when I first moved here were all the farmer's markets and small business! I have always enjoyed a morning at the farmer's market. These days between all the craziness of the world and this little guy, it can make getting out to the farmer's market a lot more challenging.
That is where Vinder comes in! Local vendors, like farmers, bakers and jelly makers, can post their items for sale and Vinder takes care of the delivery. It's sorta like Etsy but for local artisan foodie stuff. I love it because it's a great way I can safely support local businesses without leaving my home!
There are lots of local farmers selling their produce like squash, micro greens and even gorgeous fresh flowers! Vinder also has lots of local meat if that's your thing. This time around I chose to feature lots of bakers and restaurants because that is what we've been eating a lot of these days. Easy and quick meals that are delivered are my jam right now!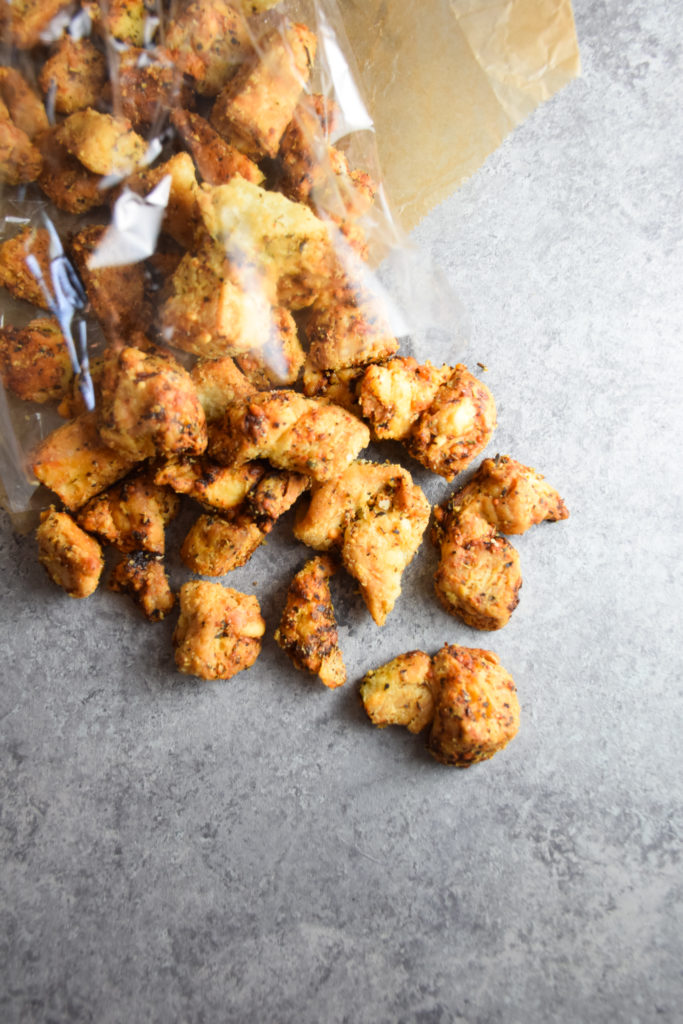 Herb & Parmesan Puffy Treats from Vivian's Boulangerie
Two Dinners & A Brunch for $100
Say what?! I know, it's crazy but BMW and I ordered two dinners and some brunch items for only $100 one weekend. Usually when I shop at farmers markets, I know I will be paying a premium but I don't mind because I know I am supporting local. So I was pleasantly surprised when I was loading up my Vinder cart that the total was so low!
Here is what we ordered:
Spicy Beef Empanadas Kit (they have veg ones too!) from Buenos Aires Cafe $36
Mushroom Ravioli (12) from Andiamo $12
Sourdough Focaccia from Perfectly Imperfect Baking Co. $8
Mini Cinnamon Rolls from Perfectly Imperfect Baking Co. $14.40
Chocolate Almond Croissants from Vivian's Boulangerie $7.80
Herb & Parmesan Puffy Treats from Vivian's Boulangerie $9.60
There are some small delivery fees but our total was still only $100! I didn't mind the fees because I didn't have to leave my house and all the money goes straight to these small business owners.
Mini Cinnamon Rolls from Perfectly Imperfect Baking Co. 
Date Night In Delivered
Y'all know how much BMW and I enjoy a good date night in cooking yummy food. These days cooking a big meal after a long day with Bébé Warren doesn't always have the same appeal as it used to. I know a lot of y'all are in the same boat, still love to cook but these days it seems like all we do is cook!
We really loved the empanada kit because it arrives uncooked but prepped. So we could store it in the fridge and then when we are ready to eat, we got to do the fun part, assemble the empanadas and bake them for a few minutes then dinner was done! Same with the ravioli, they arrive uncooked so you can keep them in the fridge then boil for a few minutes and add your favorite sauce and glass of wine. Dinner is done!
These felt like nice little dinners because someone else had already shopped and prepped and we just got to enjoy a few minutes cooking together!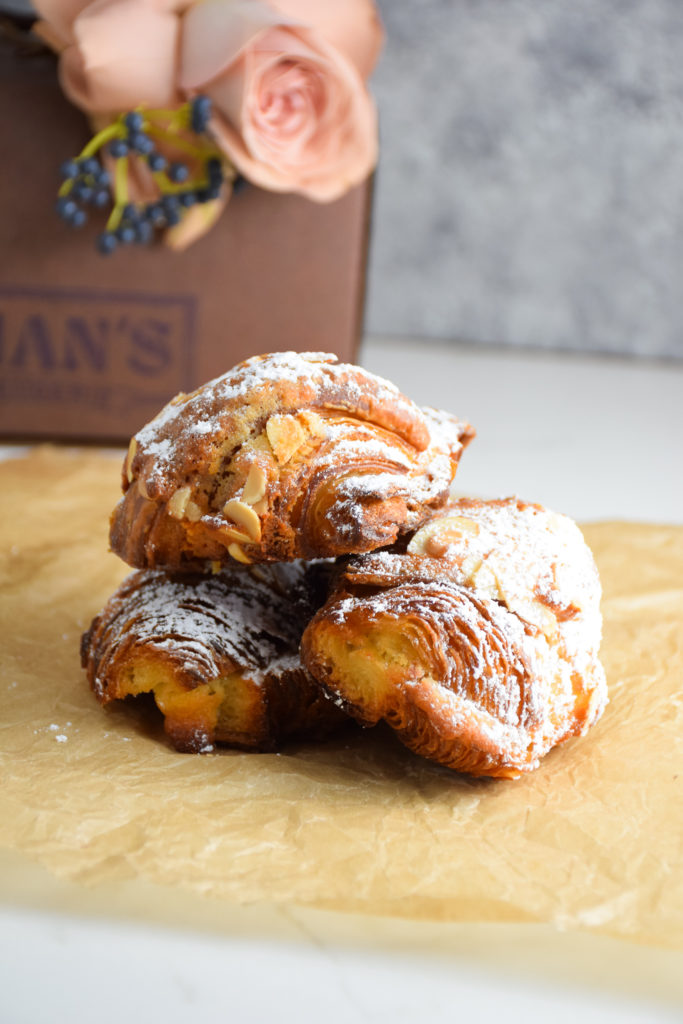 Chocolate Almond Croissants from Vivian's Boulangerie 
Brunch in Austin Delivered
I miss big brunches with friends at my favorite restaurants but getting amazing croissants delivered to my door almost makes up for it! We ordered croissants from Vivian's Boulangerie on the recommendation of a friend and they were delish. I would definitely suggest getting some of those. We also got some cinnamon rolls for good measure and I ordered Herb & Parmesan Puffy Treats… and I would just like to say where have puffy treats been my whole life! Holy yum. If you love potato chips or salty, savory snacks then you don't want to miss these.
Pro Tips for Using Vinder:
Check the delivery times. These are local, small businesses so not everything is ready immediately. Ex: Vivian's only delivers on Sunday.
Double check what is coming in your order. Ex: I ordered extra chimichurri sauce with our empanadas when it already came in the kit. Although this wasn't the worst mistake, haha.
I don't have a discount code to share with y'all because in this case all the money goes back to the small businesses so I didn't want to take anything away from them. I hope y'all can take advantage of this app! Tell me some of your favorite orders in the comments.