Sharing all about everything on my 1st baby registry for this first time mama! Plus, I teamed up with my friend Lauren who is sharing what's on her registry the second time around!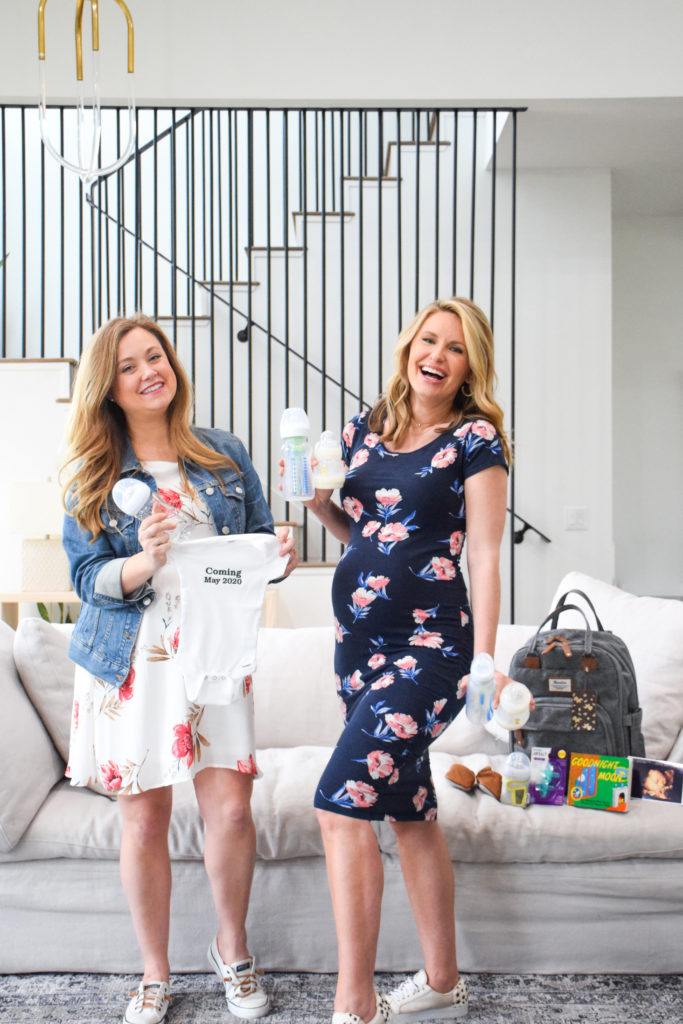 Ahh the baby registry! It both fun and a little over whelming at the same time. Especially with your first baby there are so many unknowns and so many things you think you might need. Fortunately, I have lots of friends who have recently had babies and are well versed in all the things tiny human beings need. I teamed up with my friend Lauren, who many of you will recognize from the tv segments I used to do with her while she was a host, for this post! She is expecting her second little bundle (a girl!) a few weeks after I am due this spring. Her son Runner, is now four, so she's sharing her list for a second time around mama!
This post contains affiliate links. If you purchase a product through these links I may earn a few pennies. Thanks for keeping this free blog going!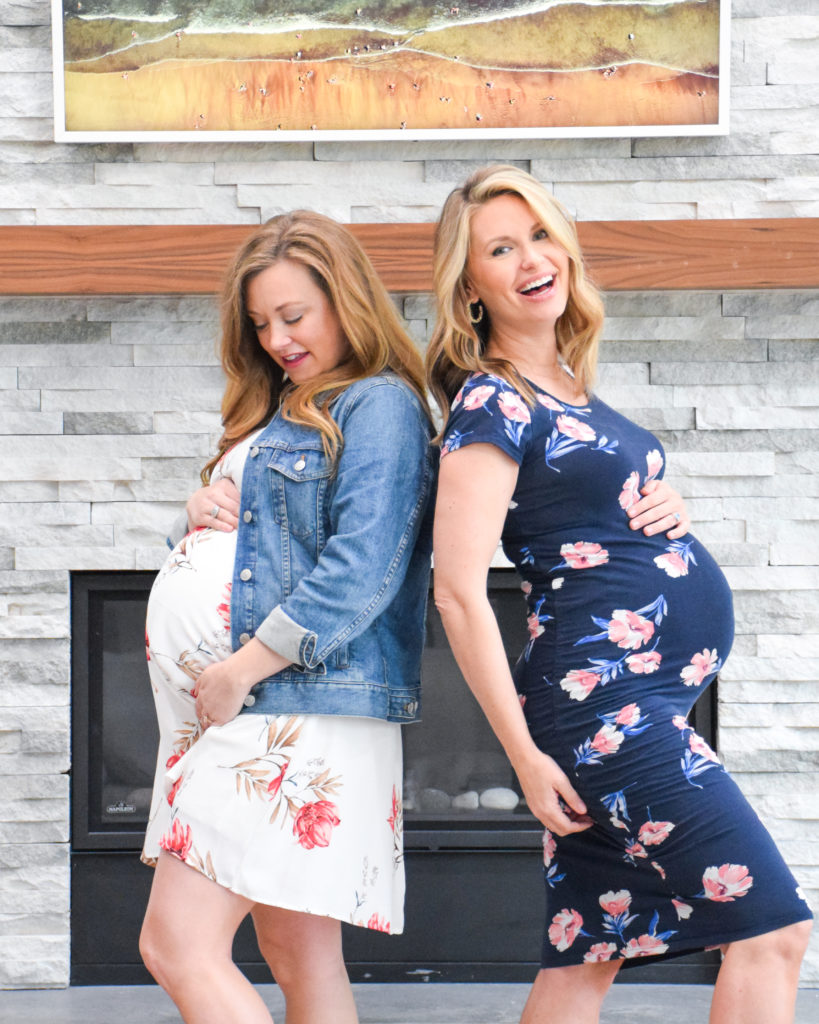 How I Made My First Baby Registry
It took me quite a while to get around to making my baby registry. I waited until well into my second trimester to even really start looking at baby things. Some parents get right to it first thing once they find out! There's no right or wrong here and each parent just needs to do it whenever it feels right for them.
For me, I wanted to wait to start daydreaming because we had several house projects that we needed to finish so we would actually have room for Bébé W. After that, I took the recommendation of a friend, and BMW and I went and walked around a BuyBuyBaby store just to look through everything. There are so many things! It was really overwhelming to try and sort through all the options online and we found it helpful to go into a physical store and look, touch and feel things. (This was pre-COVID-19)
Since many of you might not have that luxury right now, I hope you find this post helpful!
Everything on My 1st Baby Registry!
With a first child, you'll most likely need a lot of the bigger ticket items like strollers (yes, plural), a crib, bottles and other feeding equipment in addition to diapers, clothes and other little things that promise to make your life easier.
Instead of making this post pages and pages long, I decided to list out some of my top wish list items here and I made a link to my Amazon page for some of the other things! I left off things like a breast pump and breast feeding supplies for another post since there is a lot more personal info that goes into making those purchasing decisions! This list is for the fun stuff!
If you want to compare what a first time parent's baby registry looks like versus a second time parent's list, just head over to Lauren's blog where she is sharing hers!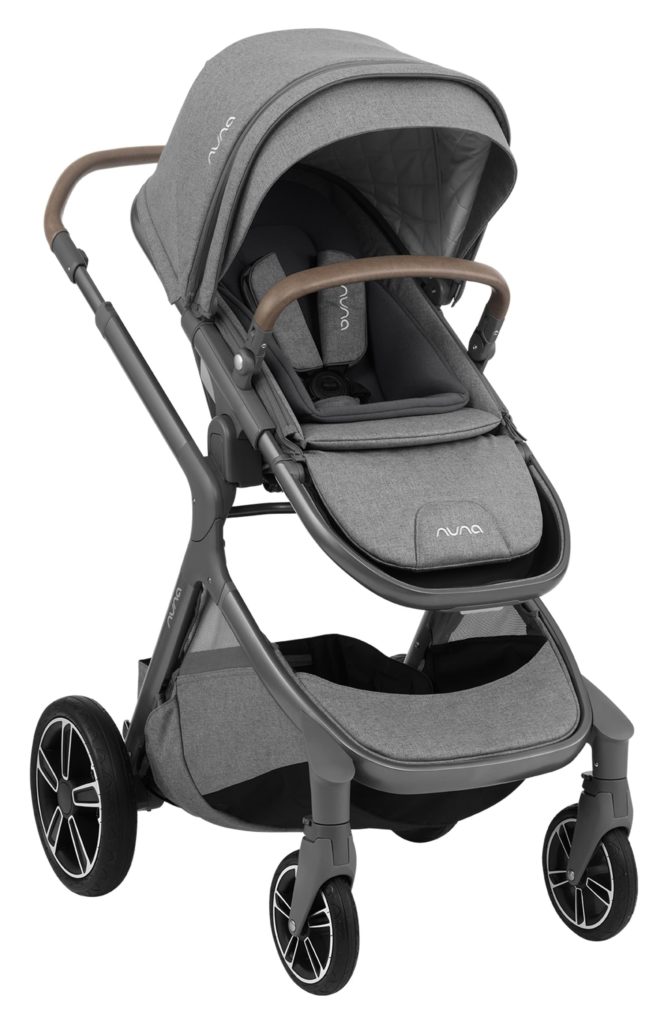 Nuna Demi Grow Stroller– We were smitten with this stroller from the first push! My recommendation is to go to a Nordstrom and push around strollers (once it's safe to do so of course) since a lot of what you may or may not like about a stroller can be totally dependent on how tall you are, how strong you are (lots of lifting these up and down stairs or into cars), and whether you want a stroller that can accommodate more than one child.
We chose the Nuna Demi Grow because we loved how smooth and easy it was to push. I can easily turn it with one hand. The fabric not only looked great and is totally washable but it felt so luxe. I'm a sucker for that. We opted for the Nordstrom Exclusive color Threaded (shown here) and liked that it came with the leather handle. We also both loved how tall the Demi Grow is. Sounds weird but when you think about it we liked how close and easy it is to reach your baby while pushing the stroller vs the lower height of other strollers. BMW is also a fan of how much storage you get on the bottom and how great the shocks are. The Nuna Demi Grow has a bassinet attachment that we plan to use and then the seat adjusts and can be used until the kiddo reaches 50lbs making this a great stroller for a lot of your needs.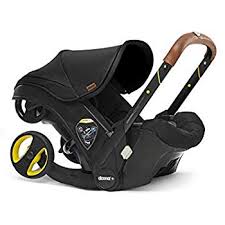 2. Doona Car Seat & Stroller– The first time I saw one of these I was like, "OMG I must have one of these if I ever have a kid!" This stroller is kind of the opposite of the Nuna Demi Grow in that it's really small and much lower to the ground. It's the perfect travel stroller because it can be buckled into a car without its base. The Doona is very compact and can be used until the baby reaches 35lbs. I've heard lots of parents rave about the Doona and how easy it is to get in and out of the car and how great it is in tight spaces like say a restaurant or quick trip to the doctor's office. I specifically love this Limited Edition Dusk one because it's so sleek with the all black and vegan leather handle.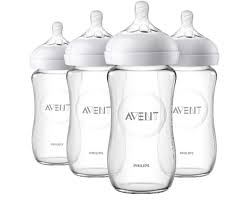 3. Avent Glass Bottles– Am I crazy for wanting to try glass bottles? Maybe. BMW and I try to limit the amount of plastic we use in our house so it made sense to use to use glass bottles for our baby. We only have a few so we intend on giving them a try before purchasing too many. I've also heard that sometimes babies won't take certain kinds of bottles or nipples so it's best to start with one type and then go from there. These had great reviews and came recommended from a friend who said her kid has dropped these without breaking several times and they have sleeves you can order as well.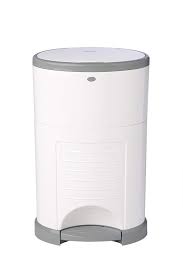 4. Dekor Diaper Pail– Ahhh the diaper pail. Certainly a necessity! We had our eyes set on another one but after reading reviews we opted to go with this one because it has a step which means you don't need a free hand to open it. This diaper pail also can be used with any type of bags and had the best reviews as far as keeping smells at bay.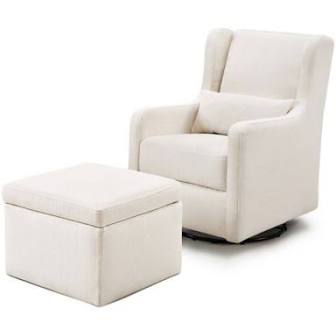 5. Adrian Swivel Glider and Storage Ottoman– After our trip to BuyBuyBaby, I wasn't in love with any of the gliders to be honest. So we wound up searching the internet and after combing through dozens and dozens of reviews we choose this one. It's Greenguard Certified meaning they don't use any harmful chemicals in the making of this glider and it had good reviews as far stains went. We loved that it was a small glider and that it had an ottoman with storage. Now that it has arrived I love sitting in it– so comfortable!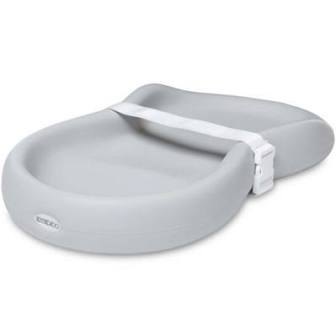 6. Peanut Changing Pad– We opted to repaint an old chest of drawers and use that for our changing table in the nursery. So we needed a changing pad to go on top. This one came recommended by friends since it's so easy to wipe clean when the inevitable happens. Plus, it seems pretty comfy for those tiny little babies.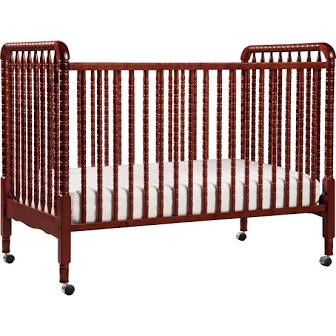 7. Jenny Lind Crib– We decided to go classic with our crib and I love the vintage look of this Jenny Lind crib! We decided not to install the wheels on the bottom and the crib looks great in our nursery. It comes in several colors and you can adjust the mattress height as baby grows. This can also eventually be turned into a toddler bed with an additional attachment.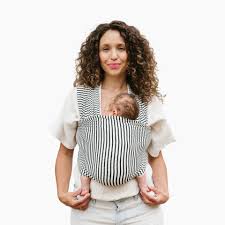 8. Solly Baby Wrap– Another brand that came recommended from parent friends! This is truly a wrap but it's so stretchy and soft yet somehow sturdy at the same time. If we are being 100% honest, I didn't trust myself with a baby wrap like this at first. So I've wrapped it around myself and made Mimi (my 7lb YorkiePoo) practice being the baby and I was surprised at how comfortable and secure I felt! Excited to try this one with Bébé W!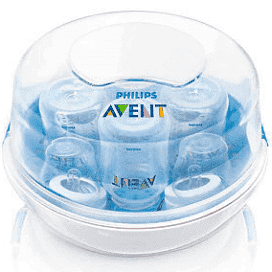 9. Avent Bottle Sterilizer– At this price we were like why wouldn't we get this bottle sterilizer! It's made for the Advent bottles but I've read reviews that you can use it with anything that will fit inside i.e. breast pump parts. I still need to do more research on the last part but being able to sterilize bottles in just a few minutes will make feeding bébé and keeping the kitchen clean much easier.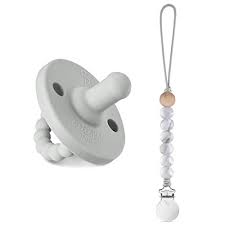 10. Ryan and Rosie Pacifier– These pacifiers looked cute and neutral so we have decided to give them a try! We were also warned by many parents not to get too many pacifiers at first until we know which ones bébé will like. So we are starting off with just two of these and then will see how things go!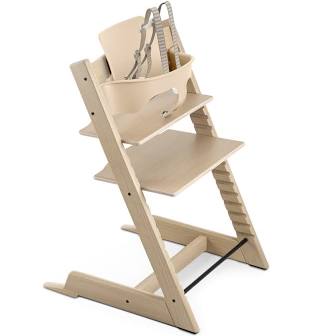 11. Stokke Tripp Trapp High Chair– I used to babysit for a family that had this high chair and I loved it. It's a contemporary design and can be adjusted to fit almost any table or counter height. It can also be used as a stool later on and can accommodate an adult up to 300lbs! So let's just say it's pretty sturdy. It's spendy for a high chair but with an attachment, it can take you from a newborn all the way through childhood, which I love.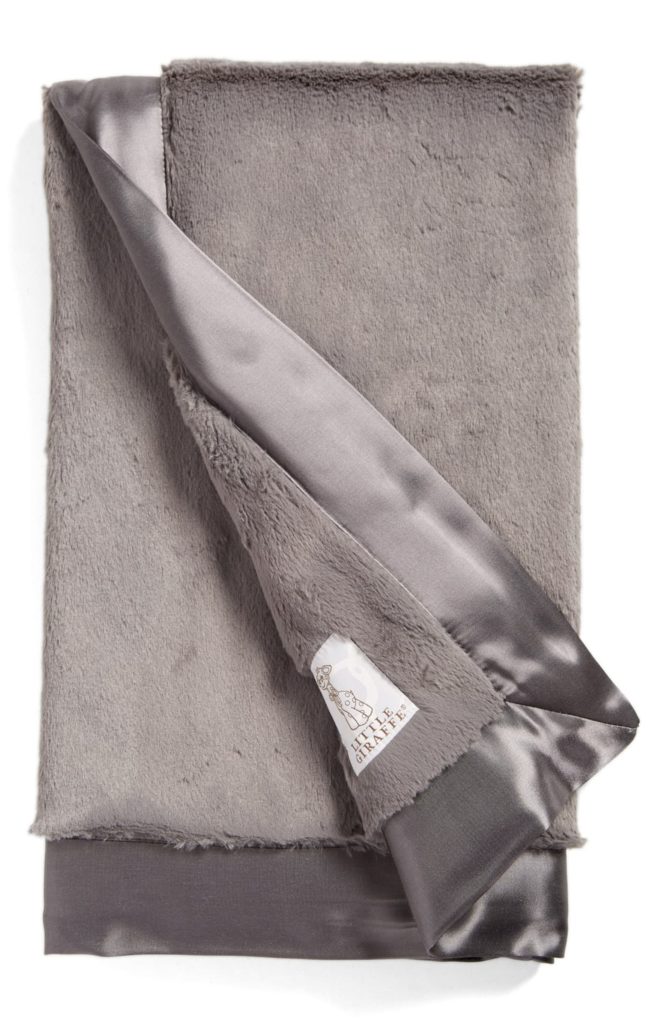 12. Little Giraffe Infant Luxe Blanket– This blanket was gifted to us by our dear friends after we announced our pregnancy. It is SO soft, I mean it's like pure butter. I have it hanging on the side of Bébé W's crib and I can't wait to wrap him in it. This would make a perfect gift for a new parent but also so good to go on your registry!
If you want to see more of my registry picks, head on over to my Amazon list here! I've got books and lots of other practical things on there!
Have you seen an amazing baby things out there lately? I would love to hear about them in the comments!