This homemade Chai Spice Latte Mix will add flavor to any hot cup of water, tea or coffee! You can mix it into baking recipes too!
I must admit y'all I was late to chai flavor train. For a long time, it seemed like everyone was ordering chai spice lattes but I somehow missed the boat. Now that I have discovered the deliciousness of chai, I am all for it! The spices in chai are so warming and satisfying! I have played around this with chai latte blend for a while and this is one that I keep coming back to! It's super easy to make and stores well so you can add a spoonful to any cup of hot liquid when you're craving a little extra flavor!
This post contains affiliate links. If you purchase a product through these links I may earn a few pennies. Thanks for keeping this free blog going!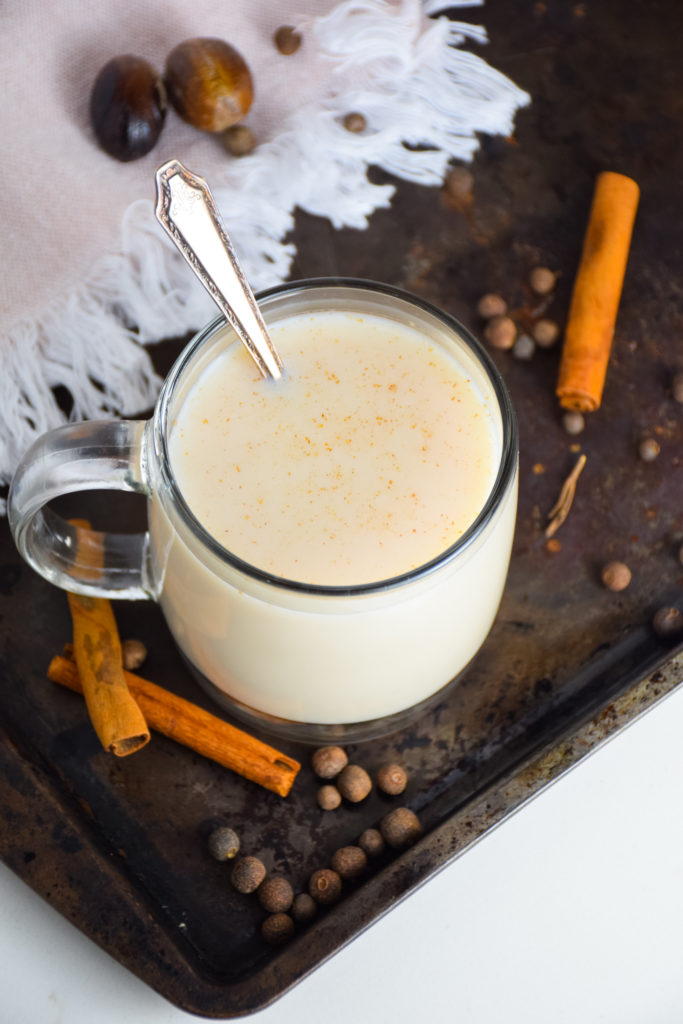 Chai Spice Latte Mix
In doing my due diligence for this recipe, I discovered that chai has its roots in India. This spiced tea blend has many variations with each family or restaurant having their own version. Most often this blend was made for milk or hot water. The British put their own spin on it during colonization and started adding it to black tea. Hence the chai tea latte, or chai spice in a tea with milk, that you often hear people order.
Chai has lots of variations but most often includes cinnamon, cardamom, cloves and ginger in addition to other spices. Sometimes you will find star anise or fennel however I don't care for that flavor so I leave it out of my blend. You can definitely add it to yours though if you are a licorice fan!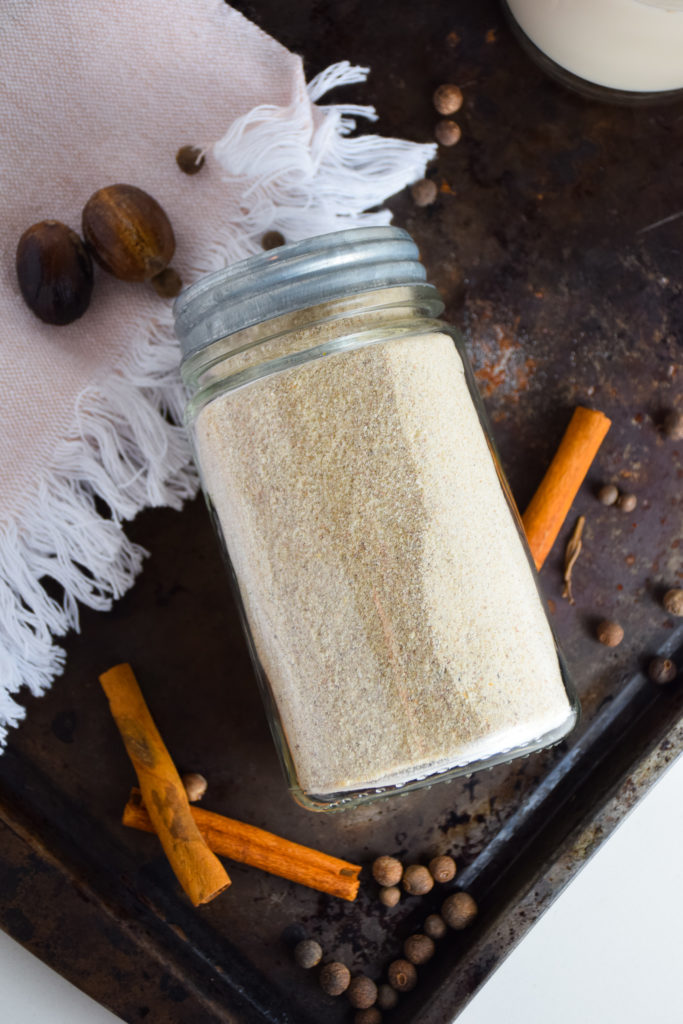 Chai Latte Variations
In my blend, I call for sugar and powdered milk to be included. The milk provides a creaminess to the drink that you will miss out on otherwise. If you don't do dairy, a non-dairy creamer would work well in the place of powdered milk.
Don't skip the sugar! I know everyone wants to make everything as low calorie as possible but the sugar does a lot more than add sweetness in this blend. It actually balances the spices and makes their flavors stand out. A little bit of sugar goes a long way, so definitely include it in this recipe.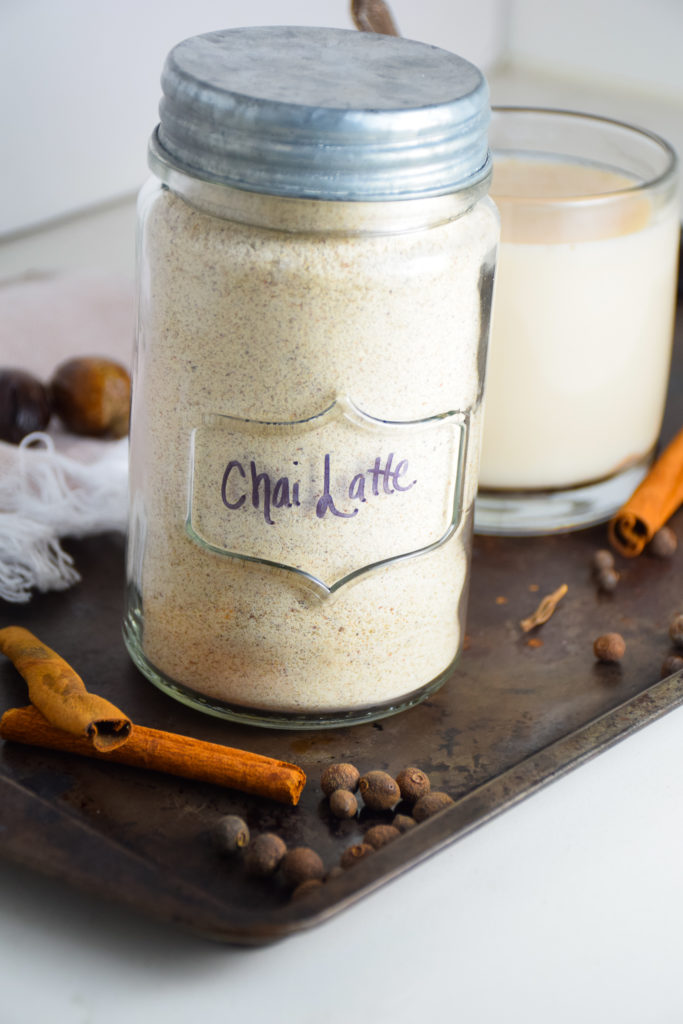 Chai Latte Mix
Your eyes are not deceiving you! Yes, indeed, there is black pepper in this blend! It add the perfect amount of warmth and depth to this chai blend and I really think it gives my blend that little pop!
I love making a big batch of this and giving it as little gifts! I put it into glass jars with a cute ribbon and it makes for the cutest little hostess gift or something to give a neighbor or new parent.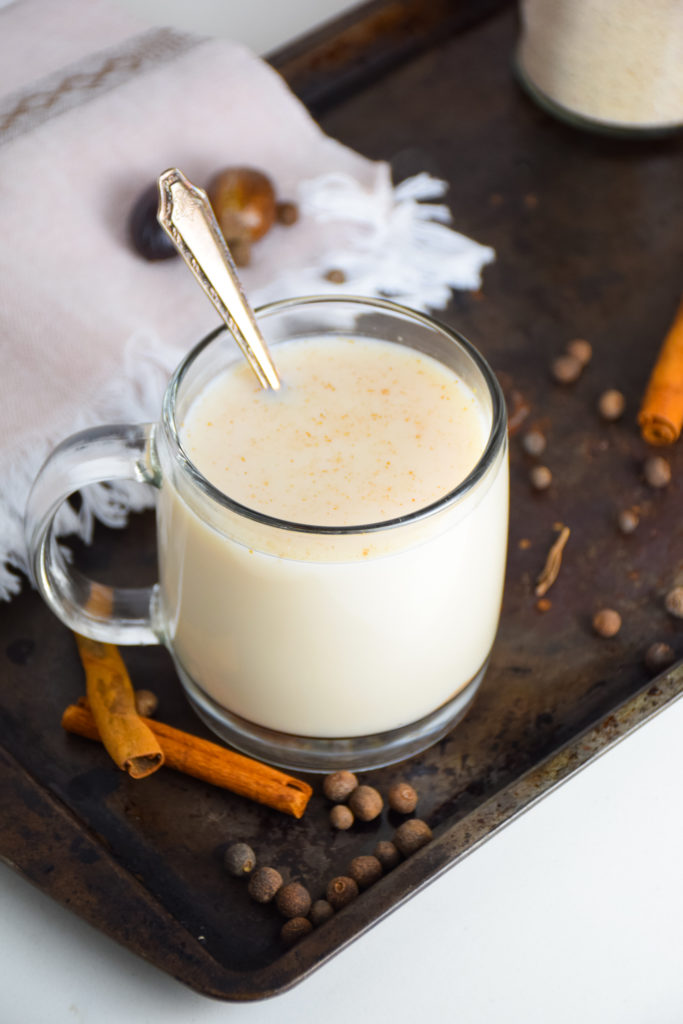 You Might Also Love
Chai Spice Coffee Cake with Orange Glaze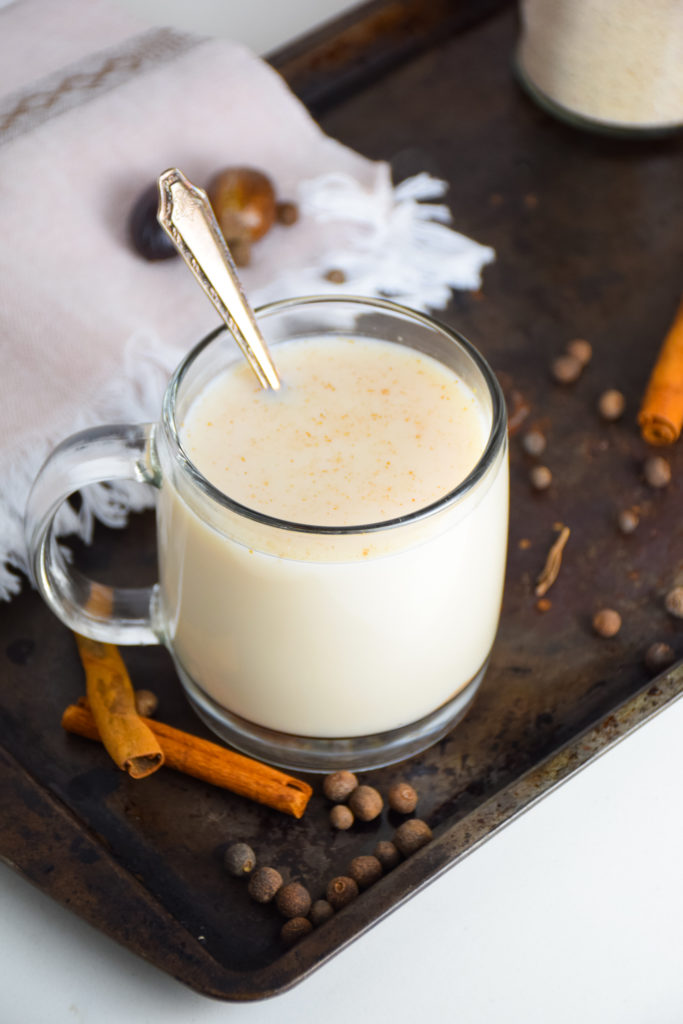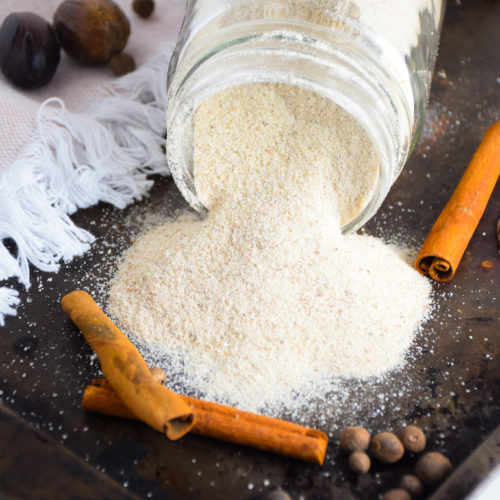 Chai Spice Latte Mix
This homemade Chai Spice Latte Mix will add flavor to any hot cup of water, tea or coffee! You can mix it into baking recipes too!
Ingredients
1

tbsp

ground cinnamon

2

tsp

ground nutmeg

2

tsp

ground cardamom

1

tsp

ground all spice

1

tsp

ground cloves

1

tsp

ground ginger

1/4

tsp

ground black pepper

1 1/2

cups

granulated sugar

3

cups

powdered milk
Instructions
Add all ingredients to a food processor. Pulse 10-15 times until well mixed. Store in an airtight container. Add a heaping tablespoon to any cup of hot liquid like water, coffee or tea!
Nutrition
Calories:
42
kcal
Carbohydrates:
6
g
Protein:
1
g
Fat:
1
g
Saturated Fat:
1
g
Cholesterol:
5
mg
Sodium:
19
mg
Potassium:
69
mg
Fiber:
1
g
Sugar:
6
g
Vitamin A:
48
IU
Vitamin C:
1
mg
Calcium:
48
mg
Iron:
1
mg