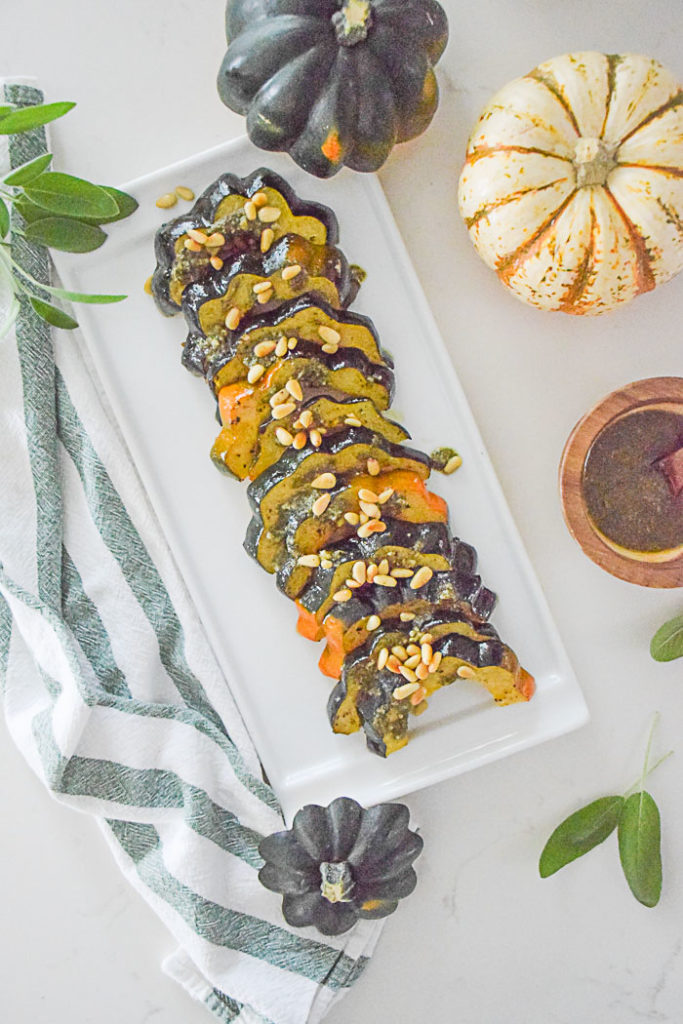 I must admit, sides are definitely my favorite part of Thanksgiving! The veggies always steal the show for me. There are so many flavors and colors and yeah, I just love it! As I started my research for sides for this year's feast, I thought a salad was needed but I still wanted something else that felt new-ish to me. Casseroles and butternut squashes seem to get all the love this time of year but behold the nutty acorn squash. So cute, in it's little shape, I thought I would it give it a go this year! This Acorn Squash with Fried Sage pesto is vegan, gluten-free and comes together in less than 35 minutes! You're welcome. It's my Thanksgiving gift to you!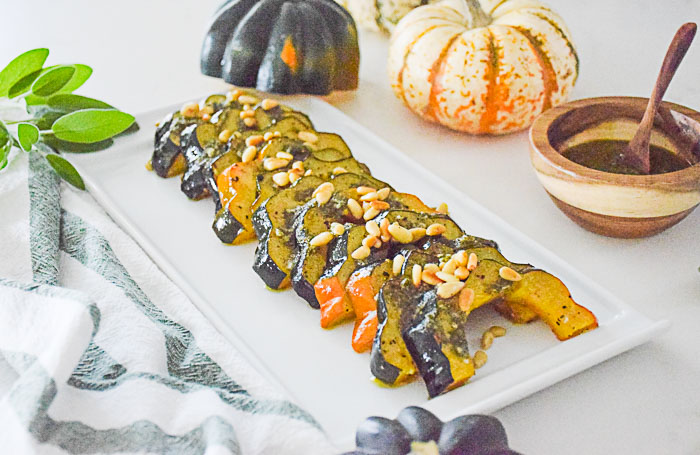 I choose some acorn squashes that had a little orange color to them on the outside. There's no particular reason to do this, I just liked the variety in color! You don't typically eat the skin of the acorn squash, although it wouldn't hurt you if you did, but once you bake these, the flesh will come away from the skin very easily. Leaving the skin on adds extra flavor and makes them prettier (easier) to serve!
The sage pesto packs a nice fall flavor, versus say a basil pesto that we love during summer, and I suggest making extra sage pesto because you'll want to put it on all your Thanksgiving sides!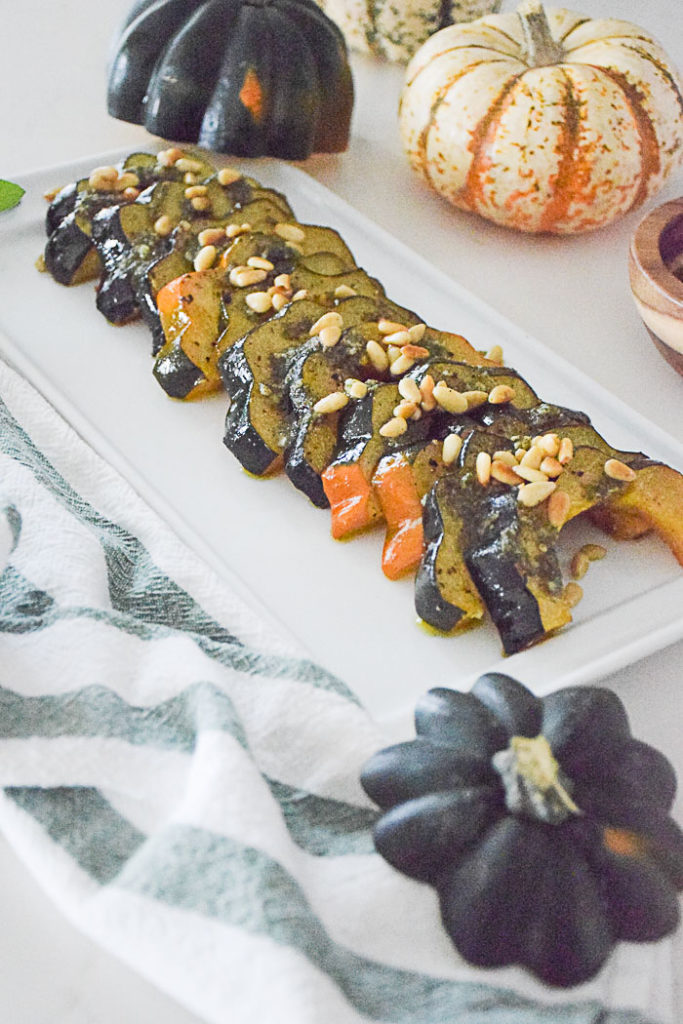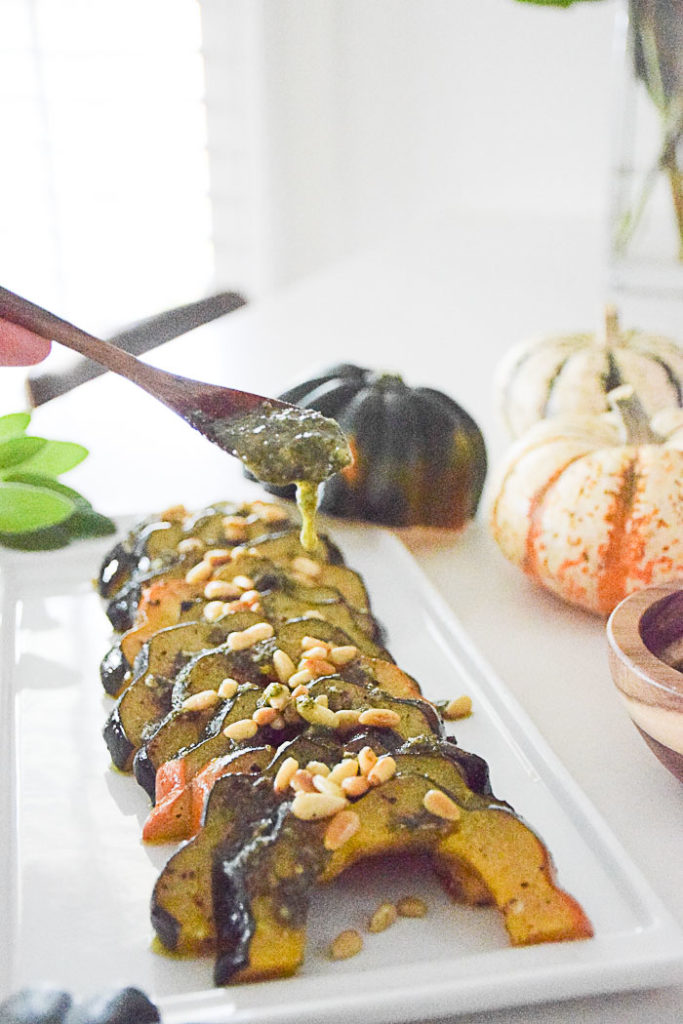 Acorn Squash with Fried Sage Pesto
Makes 6-8 servings
Ingredients: 
2 acorn squashes
3 tablespoons of olive, divided
1/4 cup pine nuts
1 cup sage, packed
1in piece of fresh jalapeño
2 tablespoons of fresh lemon juice
3 cloves of garlic
1 tablespoon salt, divided
1 teaspoon black pepper
Directions: 
Preheat oven to 400 degrees.
Slice acorn squash horizontally, making slices about 1 inch thick. Remove seeds and strings inside. Then cut in half making half moon shapes.
Rub squash with 1/2 tablespoon olive oil and 1 teaspoon each of salt and pepper. Bake at 400 degrees for 20 minutes, turning squash after 10 minutes.
In a skillet, fry sage leaves with 1 tablespoon olive oil, until just starting to brown. Be careful not to burn them.
Place remaining olive oil, including oil from pan, with sage, garlic, jalapeño, lemon juice and salt into a food processor and process until smooth.
Toast pine nuts in same skillet until just brown on each side.
Put squash onto serving plate and garnish with pesto and toasted pine nuts. Serve hot.