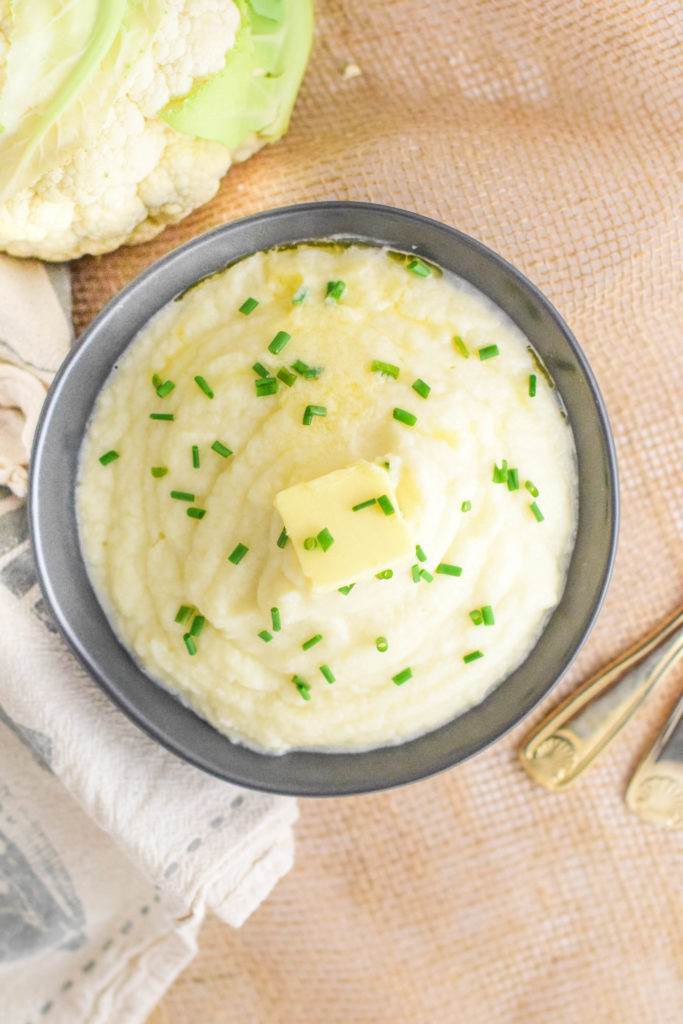 I've been loving getting in the kitchen and creating lots of fun recipes for this season! Fall and the holidays are my absolute favorite and it really just doesn't get any better than these next two months in my opinion! I was tasked with making healthy twists on classic comfort foods for this month's issue of Austin Woman. I really love how these cauliflower mashed potatoes turned out! Well, I suppose it's actually just cauliflower mash but it doesn't quite have the same ring to it now does it? BMW loved these and I think they will be making their rounds at holiday parties this season!
This recipe first appeared in the October 2017 issue of Austin Woman. 
Typically, healthy twists aren't my favorite. I mean they usually leave out some key ingredients that make things taste, ya know, good. This recipe swaps white potatoes for cauliflower since lots of people are avoiding nightshades these days. Nightshades are a category of vegetables that include things like eggplants, tomatoes, peppers and white potatoes. They can cause inflammation for some. These cauliflower mashed potatoes are a great sub and you might even have some fun fooling your guests!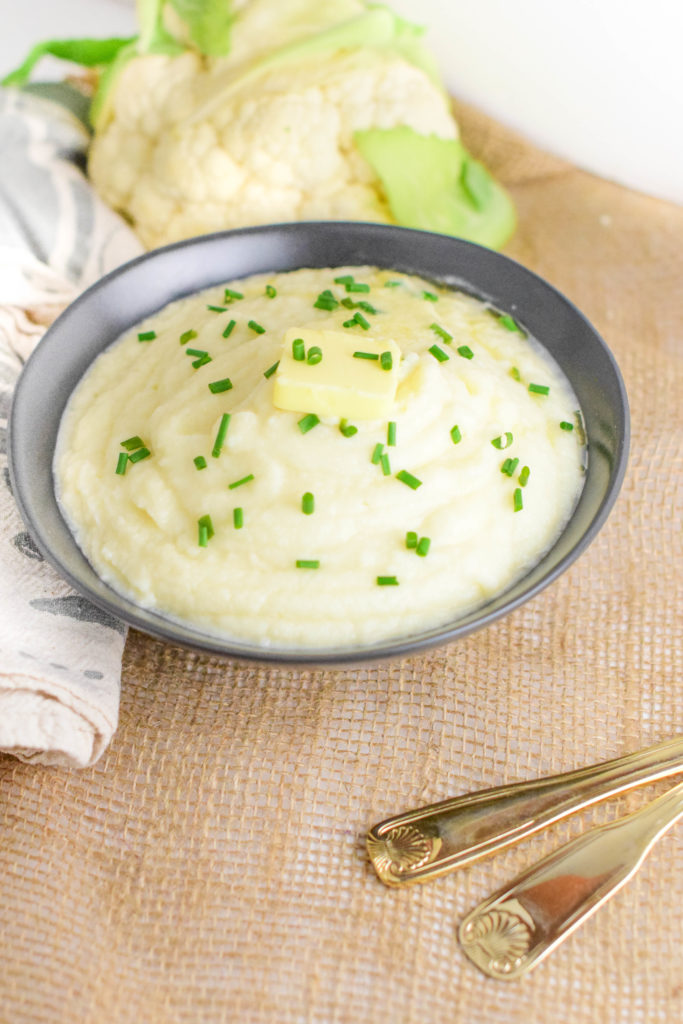 The Best Cauliflower Mashed Potatoes Recipe
Makes 4 servings
Ingredients:
2 cups (about 1 head) of cauliflower
2 cloves of garlic
½ stick of butter
1 teaspoon of salt + more to taste
1 tablespoon of fresh chives
Directions:
Wash and chop cauliflower. Boil in salted water until tender at least 10 minutes.
Drain cauliflower and reserve 1 cup of water from pot.
Put cauliflower into food processor with garlic, butter and salt. Pulse until smooth, adding reserve pot water one tablespoon at a time as needed to blend. More water will lead to a smoother, thinner dish. Less water will have a thicker consistency.
Taste and add more salt if needed.
Top with chives and serve hot.