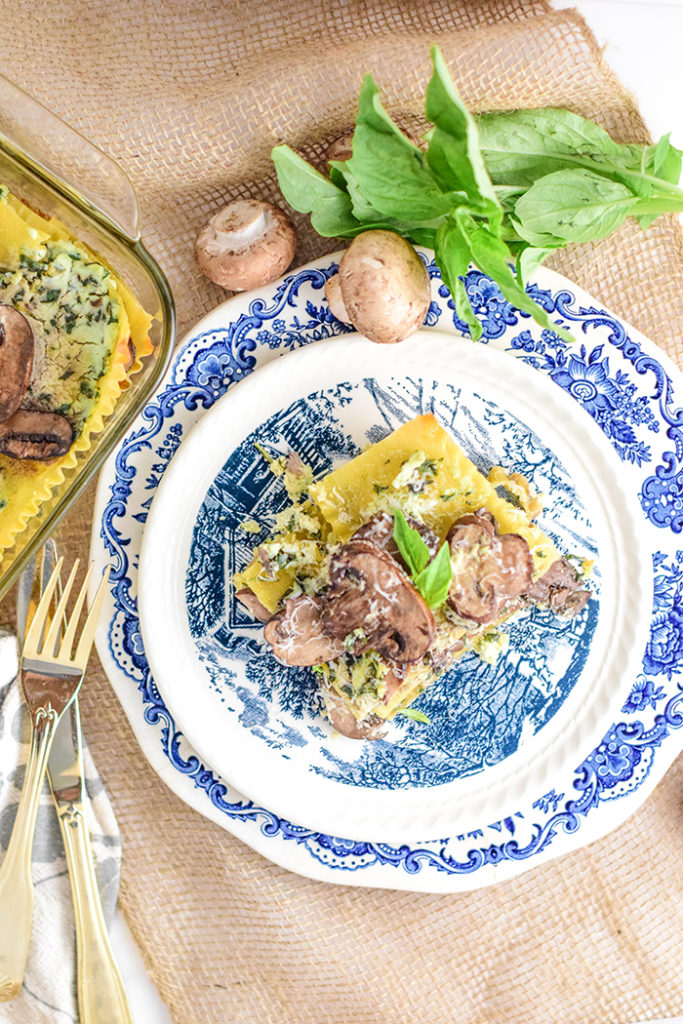 Fall, is that you? Supposedly, we are getting some cooler weather this week but I am excited because we will be heading to Boston! I have my fingers crossed that we will see lots of gorgeous leaves and of course eat all the things. I've made most of our meal reservations but I left a few open if you have suggestions for oysters, daytime cocktails and coffee! We snagged an Air BnB right near the Common so we can walk lots of places but we did rent a car for a day to drive up to Salem! I am so excited! We will be there on Friday the 13th so who knows what we will see! In other news, I made you this Basil and Mushroom Lasagna if you're looking for a one pan dish this week!
I made this recipe for the October issue of Austin Woman! The editor tasked me with the challenge of recreating recipes that traditionally use nightshades and replace them with seasonal veggies. Trust me, this was no easy task! For the first recipe, I took traditional lasagna that is often made with lots of tomatoes and often eggplant in vegetarian versions. Both of those are big nightshades which many people avoid because they are said to cause inflammation. We are lucky here in Austin because we can have fresh basil growing well into fall! My basil plant is going crazy so I had plenty on hand for this recipe. I subbed basil pesto for tomato sauce and mushrooms for eggplant in this seasonal, vegetarian lasagna. I gave some tips below but let me know what you think of this recipe!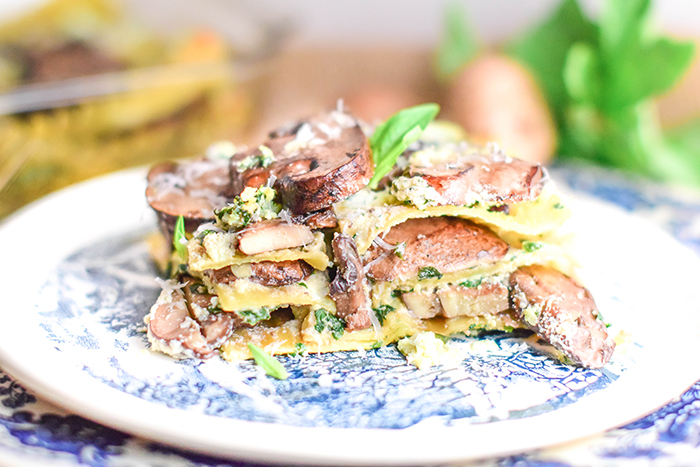 Basil and Mushroom Lasagna
Serves 4-6
Ingredients:
1 1/2 lb sliced baby bella mushrooms
1 ½ cups packed fresh basil
3 cups of ricotta cheese
2 cloves of garlic
2 teaspoons of kosher salt, divided
2 tablespoons of olive oil, divided
lasagna noodles – I do not suggest using no boil noodles for this recipe
Directions:
Sauté mushrooms with one tablespoon of olive oil and one teaspoon of kosher salt until slightly softened, about 6-7 minutes.
Boil lasagna noodles until al dente.
In a food processor, pulse basil with garlic and remaining olive oil and salt until a chunky paste forms.
In a small bowl, mix together pesto with ricotta.
In a 9x13in baking pan, line the bottom with ricotta mixture. Then one layer of lasagna noodles. On top of the noodles layer with ricotta then some of the sautéed mushrooms. Repeat two times finishing with mushrooms on top.
Bake lasagna for 25 minutes at 350 degrees or until hot and bubbly.
Top with parmesan cheese if desired.