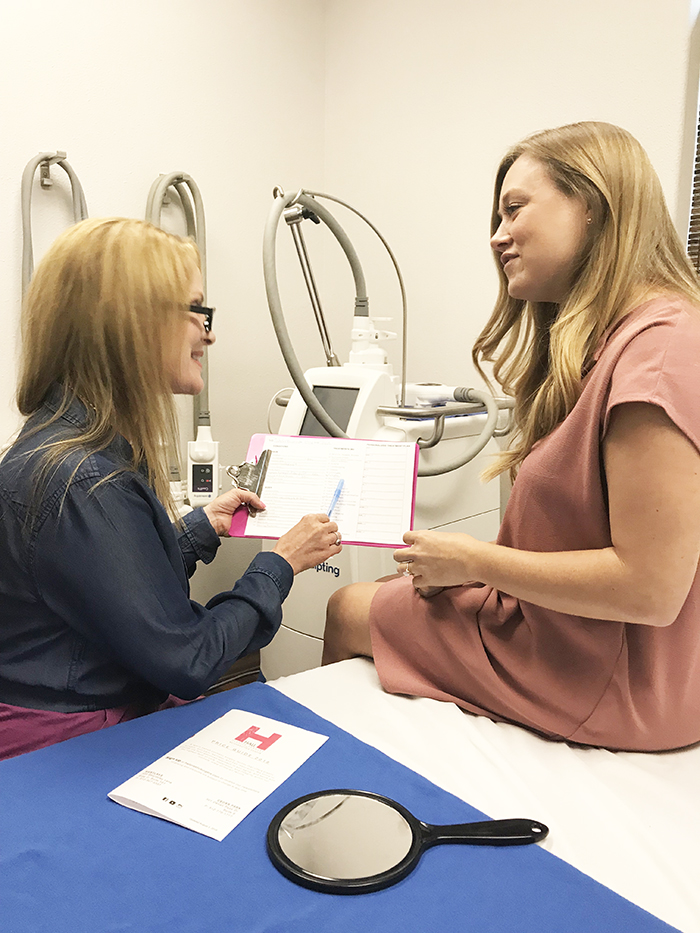 I've been sharing about my workouts and healthier recipes for a while now! As my wedding date looms closer, I've used it as a catalyst for doing some beauty maintenance that I have been putting off the past few years. Like straightening my teeth after my retainer broke a few years ago and keeping up a skincare routine! All things that are so important no matter what stage of life you're in. Even after all my workouts and healthy meals, I still had a few areas of my body I wasn't totally happy with so in this post I am talking all about why I chose to get Cool Sculpting!
I teamed up with Hall Plastic Surgery & Rejuvenation Center to write about my experience with Cool Sculpting. I received a free Cool Sculpting treatment but the opinions in the post are all my own.
First off, I want to say that everyone's bodies are different and beautiful! I am always an advocate of living a healthy lifestyle in mind, body and soul. I also think that if there is something that you don't like, and you can change it, then why wouldn't you? People often alter their appearances from hair color to tattoos to piercings to botox, you name it!
What Is Cool Sculpting?
I am not medical professional so keep that in mind as you read this post. I am going to write openly about my experience here and apologies if I don't get the exact terminology correct but I am going to try my best!
Cool Sculpting is a procedure that freezes your fat cells so they die. Then those cells are absorbed into your lymphatic system and flushed out of your body. The actual treatments take between 35-45 minutes depending on the area you are treating and it can take up to three months for your body to flush out all the dead cells and to see final results.
The Cool Sculpting machine has these adapters that attach to the area you are treating, like your stomach, and suction onto it. There is a gel that goes in between the adapter or applicator and your skin. The machine gets super cold but doesn't really effect other parts of your body.
Cool Sculpting is great for treating pockets of fat that you can't get rid of with just diet and exercise. Popular areas for treatment are muffin tops, areas around the bra line, arm pits and even the tops of knees! I treated areas around my stomach and love handles and under my chin.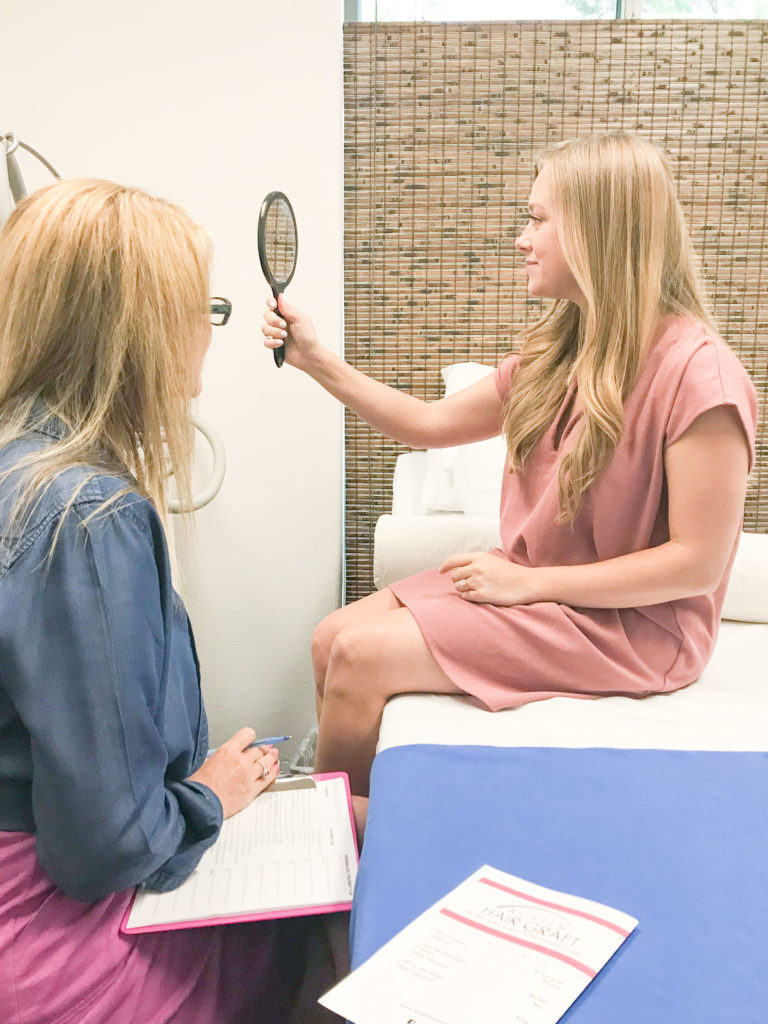 What Actually Happens During A Cool Sculpting Treatment?
I found the treatments to be pretty uncomfortable the first 10 minutes or so. The technicians call it mild discomfort but I was squirming! After about 10 minutes, the area did start to go numb and it wasn't as bad. Then once the treatment is finished, the applicator is removed and it's not the most pleasant feeling. I was not screaming out in pain but I was also really ready for it to be over! The technician then massages the area to break up the frozen cells. Again, I found this to be very, very uncomfortable.
Once the treatment was finished, I walked out of the office without much discomfort. I went on to carry out my day as usual. The treated area felt weird for a few days, up to two weeks, afterwards. It wasn't painful but like a weird numbness since there dead cells floating around in there.
Post-treatment, it was recommended that I drink lots of water, take apple cider vinegar and keep up with my physical activity to help flush everything out. I started to notice a small difference in the amount of fat in the area after about a month, I noticed a major difference at the two month mark.
I re-treated the areas around my stomach after a month. Those areas that were treated twice, I saw much better results than the areas I only treated once. Cool Sculpting can remove anywhere from 20% to 30% of fat cells in an area. So if you treat an area twice, you will see a lot more reduction in fat in that area.
Hop over to my follow up post where I share about my results with Cool Sculpting!