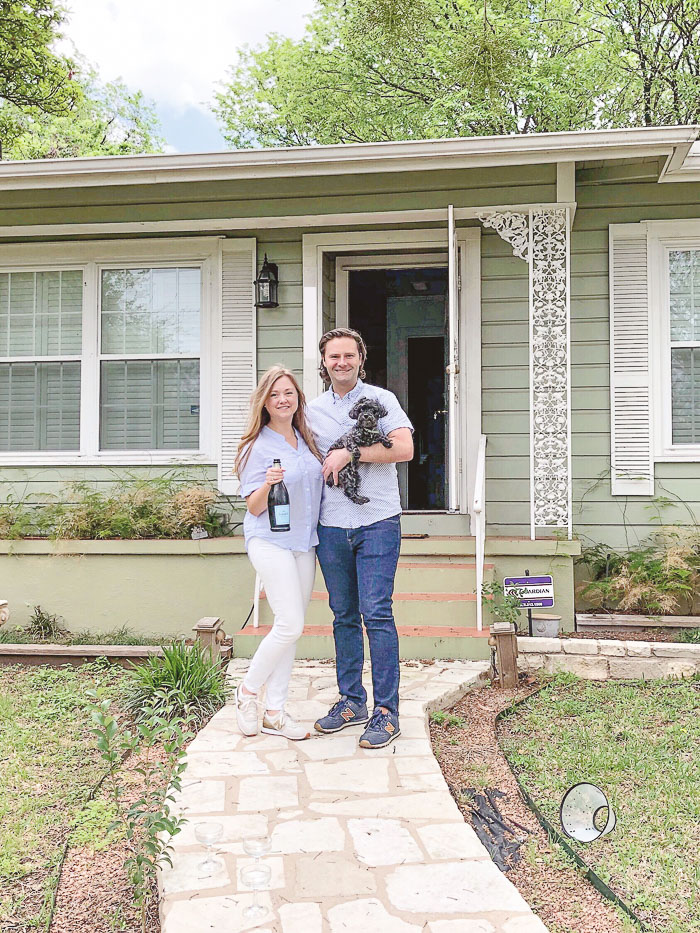 …and we are remodeling it!
Say what! I know, we must be crazy or something because we just got engaged (more on that soon!) and now we are jumping into buying our first home together! Life is crazy but we couldn't be more excited. We had started looking at homes in the fall when I walked by what looked like cool fixer upper opportunity but turned out to really just be a money pit. While we didn't wind up purchasing that one, it started us down the road of looking to buy a home. 
Once we got engaged we thought we would put our home search on the back burner to focus on the wedding but life had other plans. Our relator called and we took one look at this house and knew that this was "the one." We put in an offer the next day. Even though we had been out bid on several other homes at this point, I just had feeling that this was going to work out. A few days later we found out the owner choose our offer over a cash offer because she didn't want her home to be torn down by a builder. We are so thankful that we wrote a letter to her when we submitted our offer!
We Bought A House!
Over the past month, we've been scouring tile samples, making multiple trips to Home Depot to ask lots of questions and watching countless YouTube videos about DIY projects we want to do! We love the charm of this 1950's house and I definitely want to keep some of the details and stay true to the history of the home. I am excited to put our touches on things though! The house is in excellent shape structurally and the original floors look fantastic, so we are thrilled about that!
Take a little home tour through these photos, then at the bottom I included a sneak peek of what we are planning for our kitchen update and you can follow my ideas on my Pinterest board!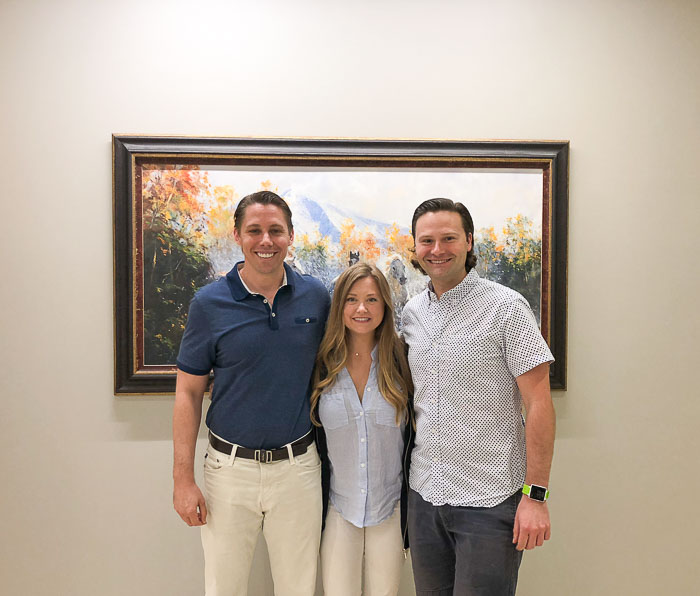 Our relator Adam Walker and his wife Candace were amazing throughout this whole process! We loved working with them and they answered ALLLLLL our questions! BMW, being an auditor and all, had so many questions about all the fine print and they were always happy to help and never once seemed annoyed. We loved working with them and now are excited to call them not only friends but neighbors too! We wound up purchasing a home on the same street as them, ha!
Now onto the home tour! I snapped these quick photos when we did our walk through the day before closing.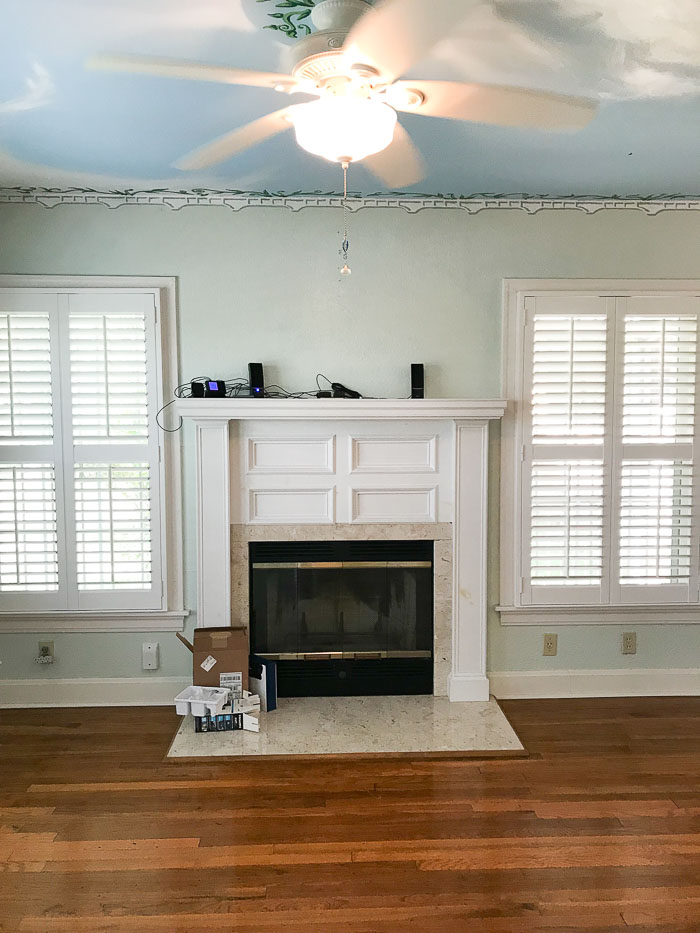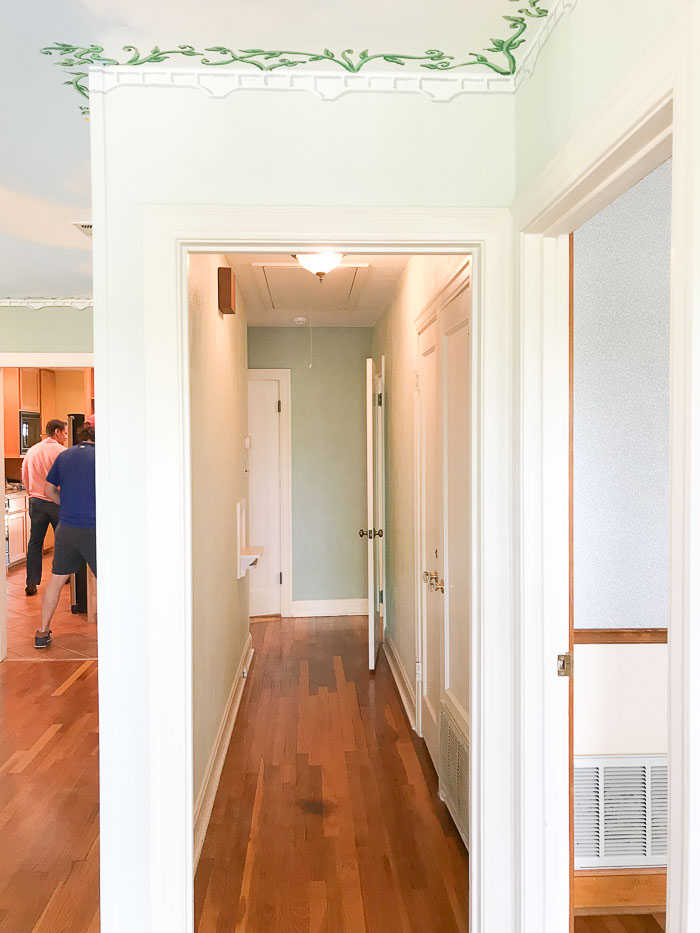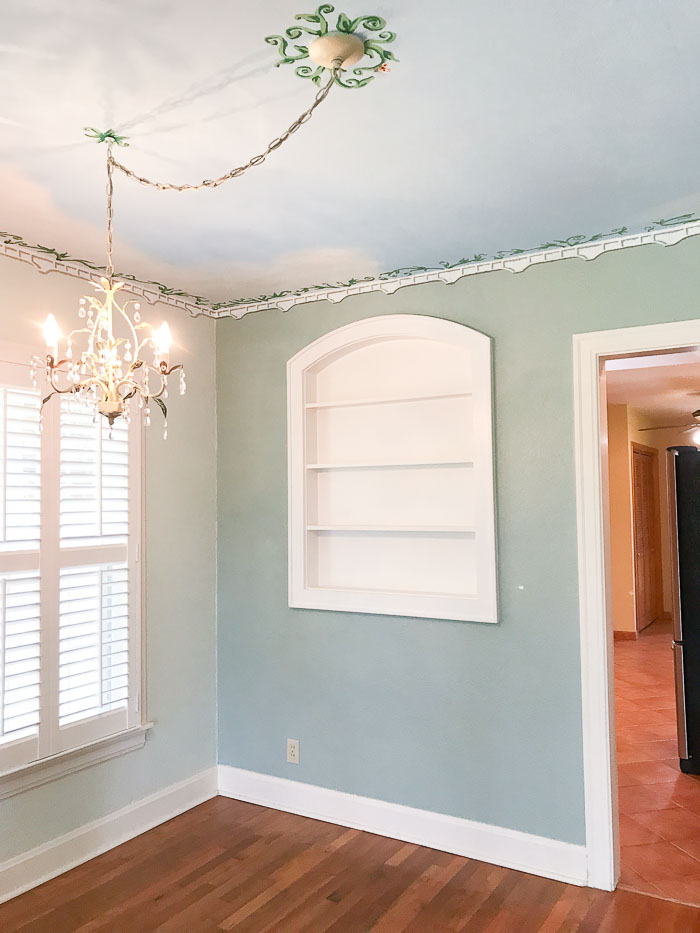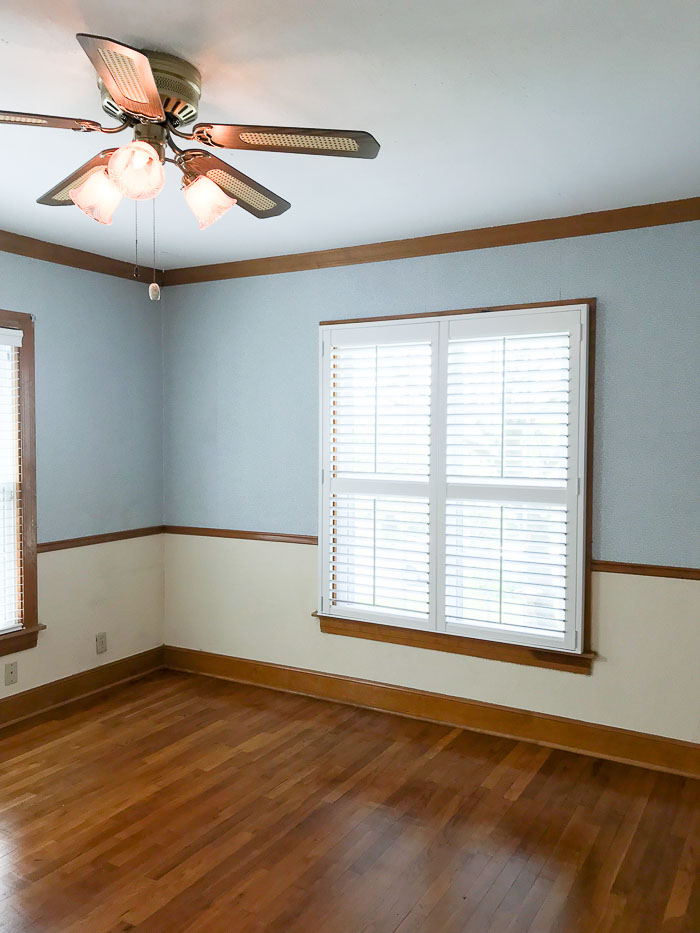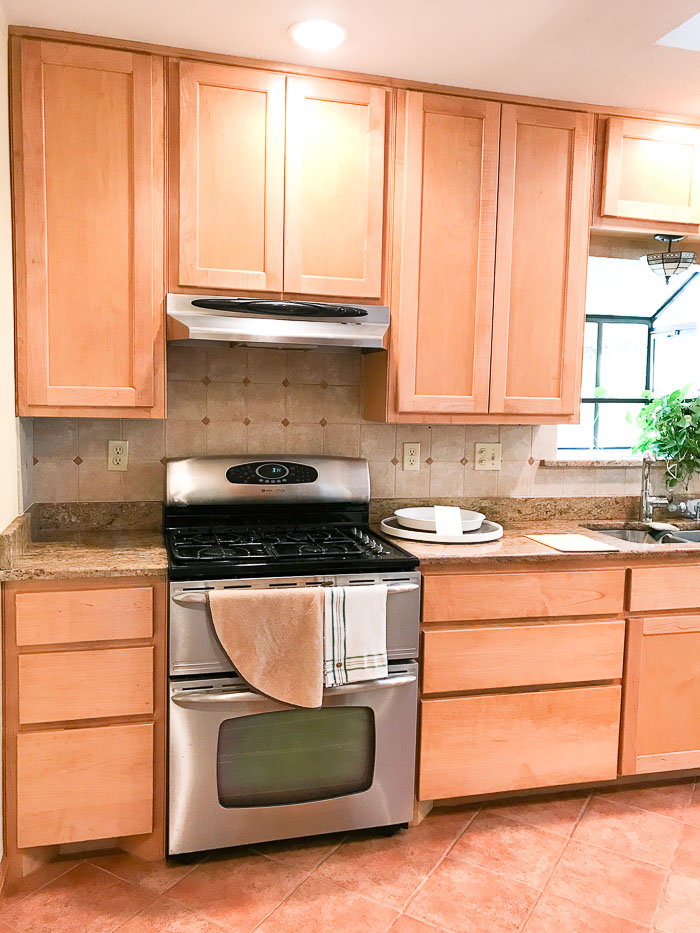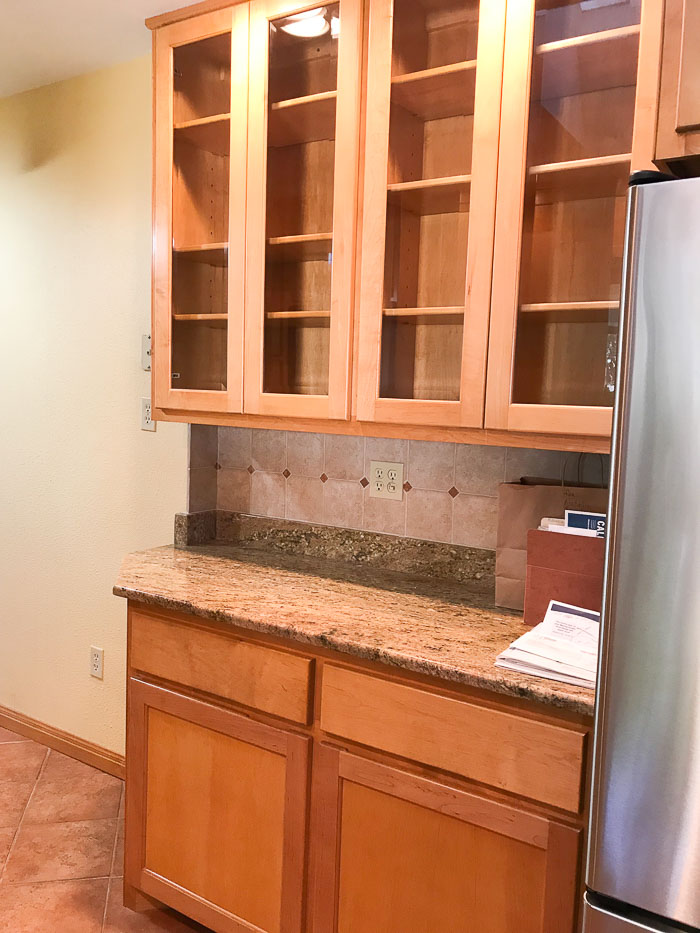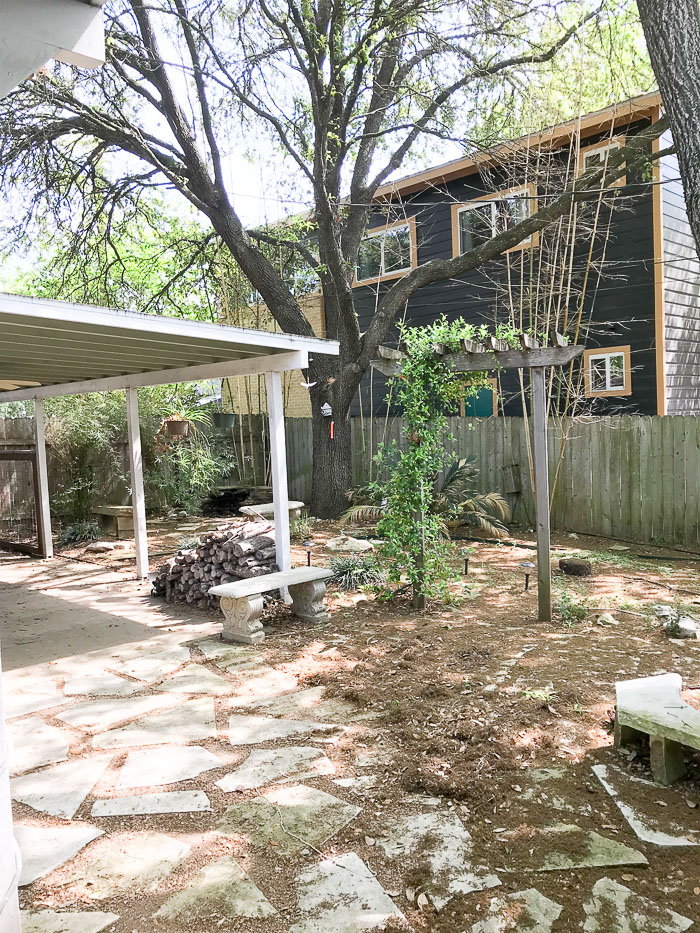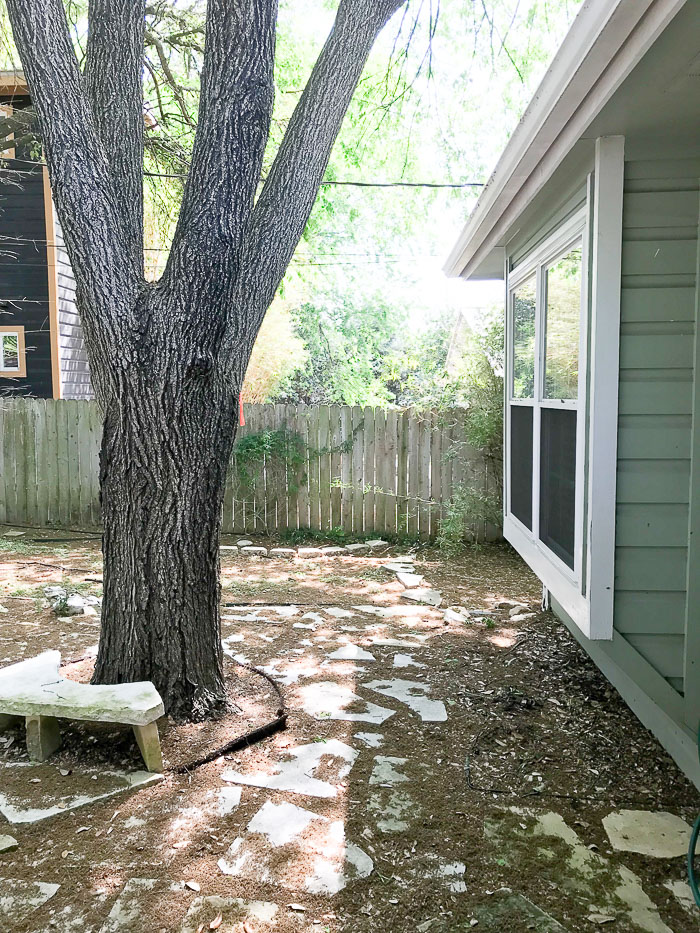 In case you were wondering, yes, yes, that is a sky painted on the ceiling. And yes, that is what our spring looks like in Texas= POLLEN everywhere!
The Remodel Project
Now onto the fun part! We are remodeling our 1950's home in Austin! Yup, that's an ironing board right in the kitchen haha! I'll let you guess if that is staying or not.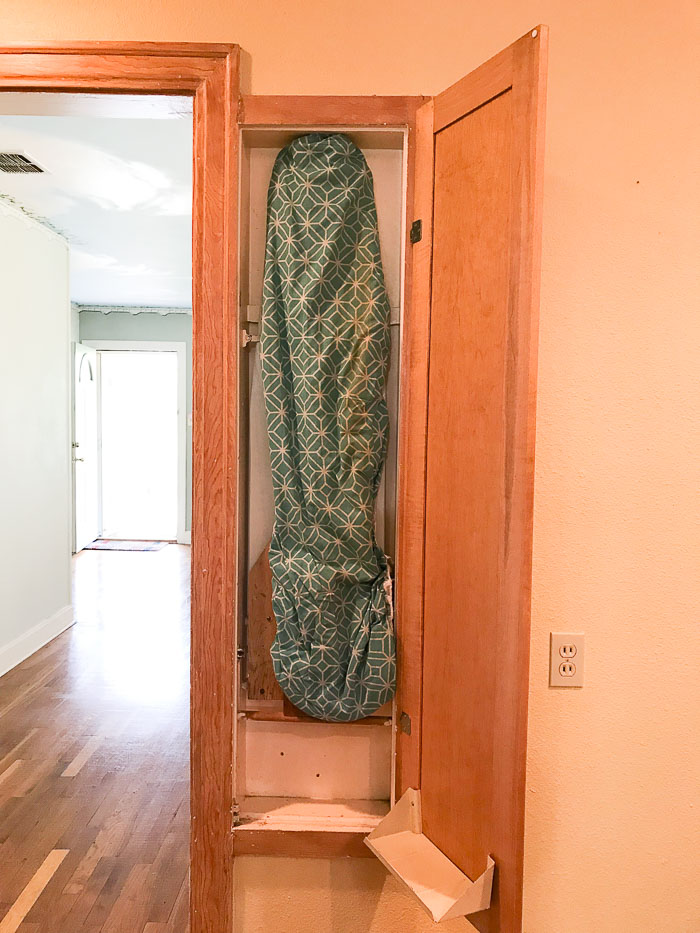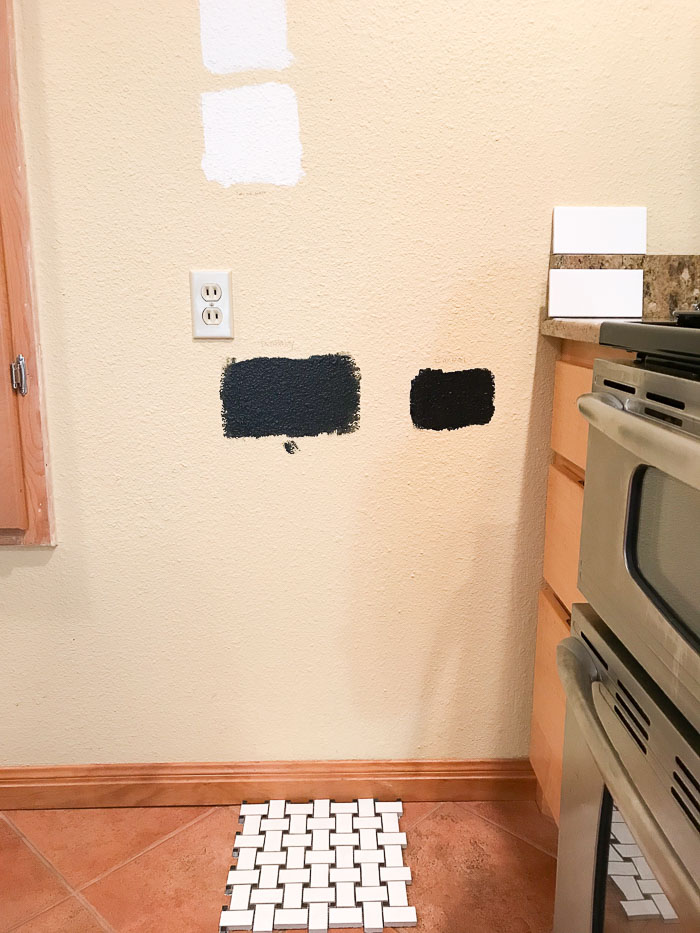 This is sneak peek of what we are planning for the kitchen! I haven't worked out all the details just yet but we've been interviewing contractors and getting bids for work. I will keep you all posted on the progress. Exciting times! If you've got advice or experiences you'd like to share from your remodel– hit me up in the comments or send me an email!