Hannah Goetz Organizing is giving us all the best Tips for Organizing Each Space in Your Home! She walks us through each step on how to take back your space!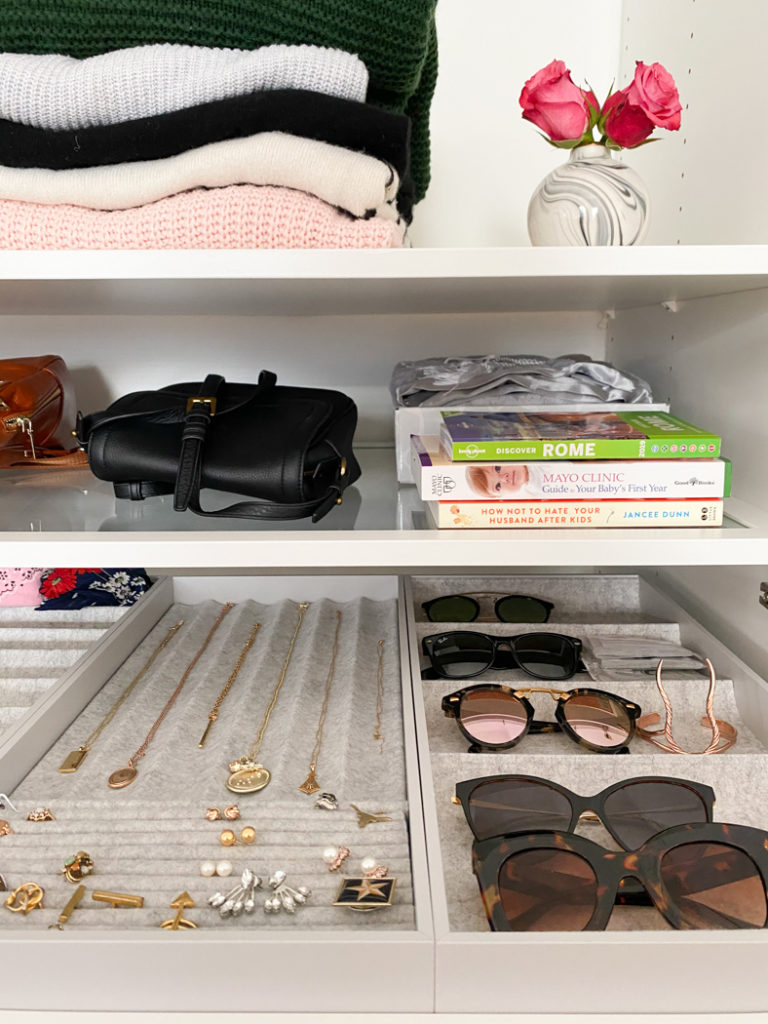 As we enter the new year and new decade, I wanted to get organized and hopefully stay that way. BMW and I just did a huge clean out and DIYed our own built-in closet! I want to make sure that we keep our space organized and looking it's best so I enlisted the help of my friend Hannah Goetz! She an organizing extraordinaire and is sharing her tips for organizing each space in your home. Scroll to the bottom for how to get a consultation and discount on services from Hannah!
This post contains affiliate links. If you purchase a product through these links, I may earn a few pennies. Thanks for keeping this free blog going! 
Before & After Storage Closet 
The very first step for organizing and refreshing your space is to DECLUTTER. In other
words, getting rid of what you currently have that is not serving you or your space. Instead
of making all your stuff fit into your space and pile up, allow your space to fit your needs
first, and your sanity.
Tips for Decluttering your Space
One question I have been asking myself is, how do I want to start off the next decade and
let go of the things that don't serve me? Here are a few questions you can ask yourself
while decluttering:
When was the last time you used this item?
Does this offer you serenity?
Did you forget this existed until now?
How does this serve you, or what's its purpose for you?
Is it unhealthy to keep this in your space (making you stuffed)?
Why do you feel guilty to get rid of this; is it a gift?
Could someone else benefit from owning this?
       
Before & After Kitchen Bar 
When It's Ok to Hold Onto Sentimental Things
We love giving things emotions — this top my grandmother bought me has been unworn,
sitting in my closet for about a year now. I love the top but haven't found the right
occasion for it yet. I've kept it though because it reminds me of my grandmother…and I'm
determined I'll wear it someday, to somewhere special! I think allowing ourselves to not
feel guilty for keeping sentimental things is key, but if it's stressing you out and
overstuffing your space, it's important to recognize that too.
For those having a difficult time letting go, I would suggest giving yourself closure (yes,
break up with it)! For instance, Marie Kondo teaches us to literally say out loud, "Thank
you [item] for serving me. I really appreciate everything you have done for me." Then give
it a hug, throw it in the bag and let it find its next companion. Don't you want it to have a
better life than stuffed at the bottom of your dark drawer?
 
Before & After Office Storage
Tips for Organizing Each Space in Your Home
After purging or giving yourself a refresh, you're now ready to organize the space. Here
are the top commandments I live by for each space below:
Closet: Uniform hangers! Each type (i.e., for pants, shirts, suits, etc.) of
hanger is exactly the same. This alone makes a huge difference and is
guaranteed to create more space.
Pantry: Create specific sections or categories. Put your less-used items at
the top and bottom shelves. It's all about the flow.
Office: Paper, paper, paper. The less the better. Get the right paper
organizers to fit your lifestyle and space.
Purse: Clean it out at least once a week, and organize loose items into
pouches.
Hannah Goetz Organizing
How is best for you people to reach out to you to get a quote for services?