Fresh and delicious Thai-Style Glass Noodle Salad or Laab Moo is perfect for dinner or lunch!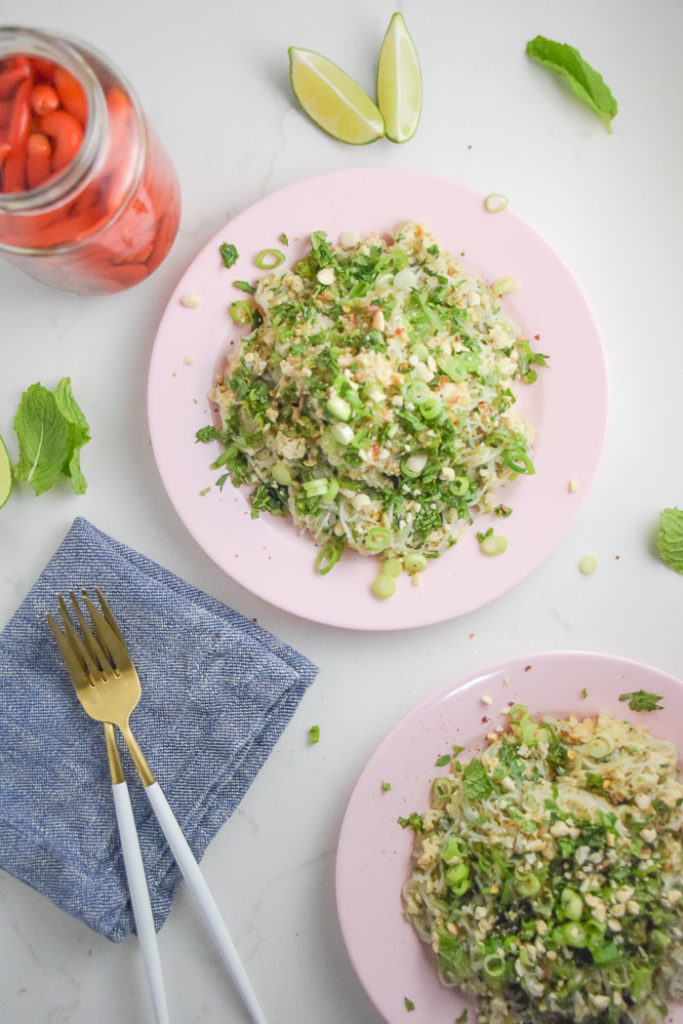 During our trip to Thailand last fall, I remember trying to find this dish anywhere I could! News flash, it wasn't Pad Thai. While I enjoy a good Pad Thai, it's a little on the sweet side for my taste. One thing I learned while in Thailand was that there are
four main components to Thai food
and sweet and spicy are two of them! I often opted for more spicy dishes with lots of vinegar or funky fish sauce. In Thailand this dish is usually called Laab Moo or Glass Noodle Salad. It's a protein (usually ground pork) served with glass noodles and lots of herbs. It's one of my favs and now I find myself making it at home quite a bit because it's so quick!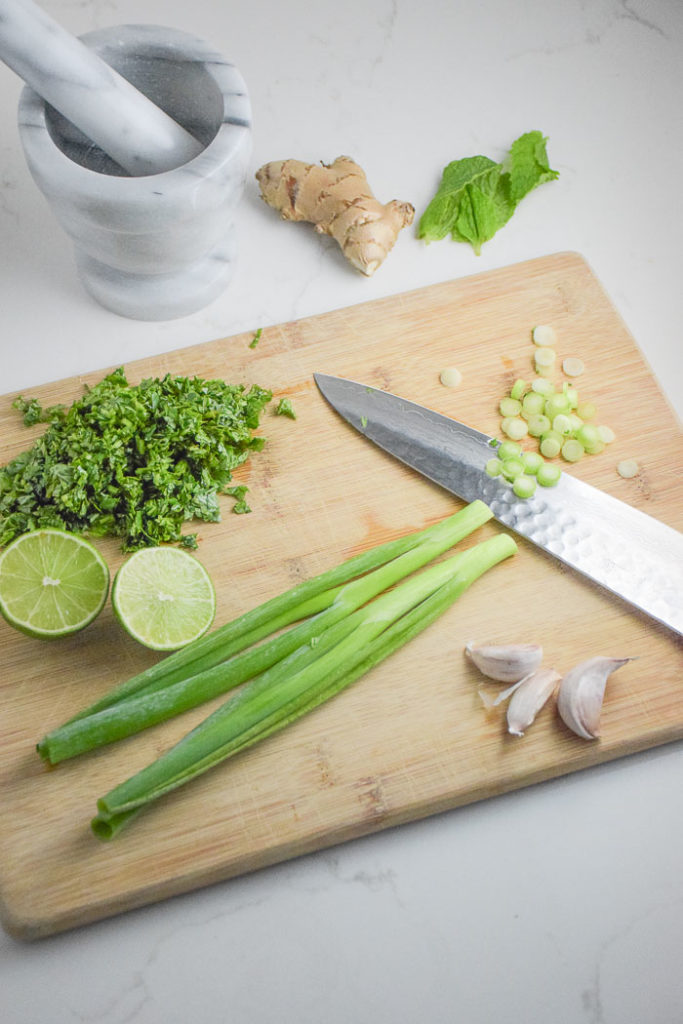 Flavors of Thai Food
If there is anything I love, it's a dish with LOTS of big, bold flavors. I love flavor. That is one reason why I am so drawn to
Thai food
. They don't hold back. All their dishes, at least the ones I tried, are packed with tons of bright flavors. I love the spice but toned it down for this at-home version of street food. You can easily kick it up a notch by adding extra red Thai chile or sriracha.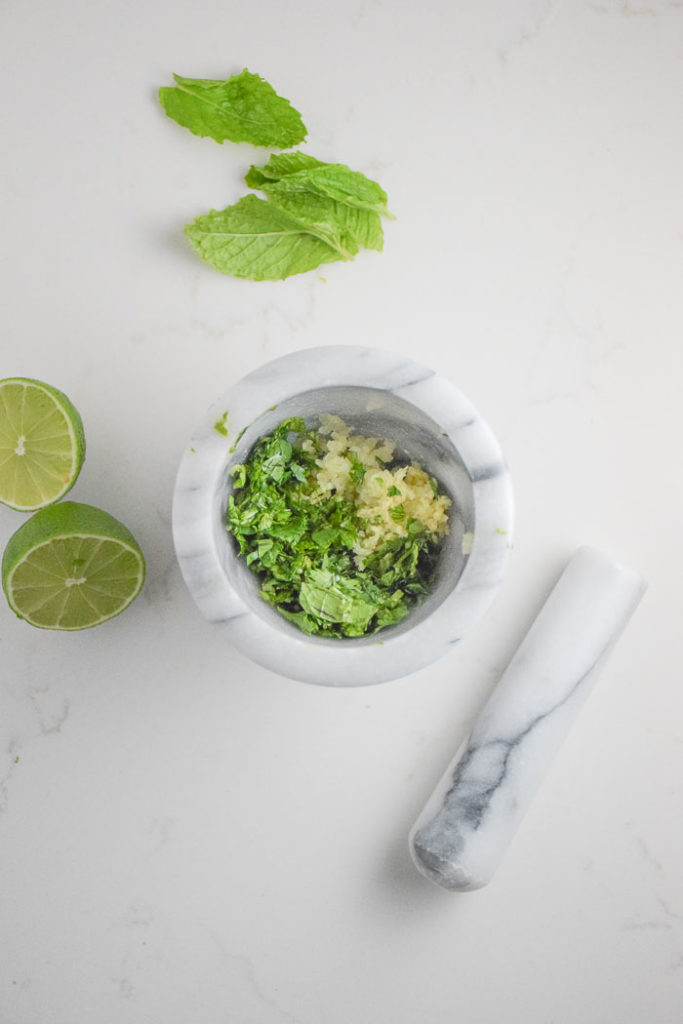 In Thailand, a mortar and pestle is called a pok pok! It's called that because of the sound it makes as you mash all the herbs together. Who knew! You can chop and mince the herbs if you don't have a mortar and pestle but if you do have one, I encourage you to use it because it releases the oils in a different way than just chopping or food processing.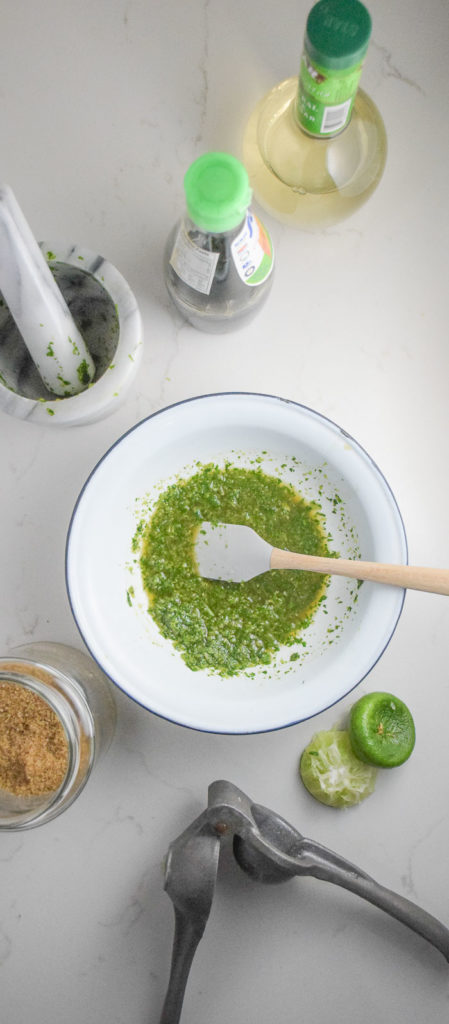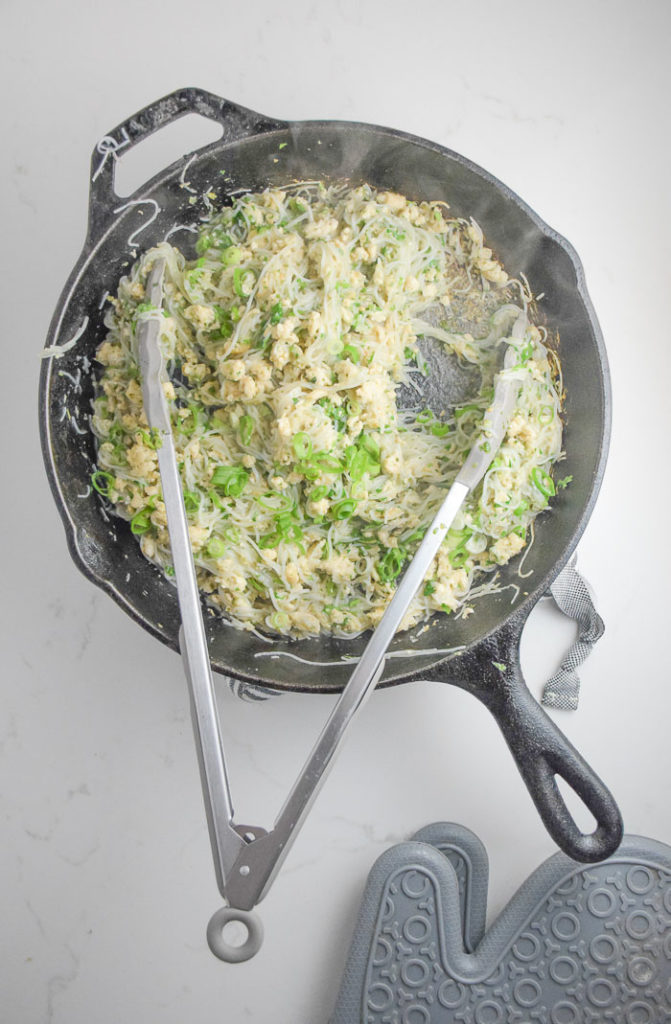 Thai Street Food Recipe
Laab Moo or Thai-Style Glass Noodle Salad is usually served as street food. The key to getting this dish right is not to let the glass noodles cook too long. Boil them until just under done then they will finish in the hot skillet when you toss everything together! Get your skillet nice and hot, that will get the texture right and help the sauce to thicken just a tad.
As I write this, I am literally getting excited for y'all to try it because it's one of my favs! Let me know what you think and what twists you put on your version!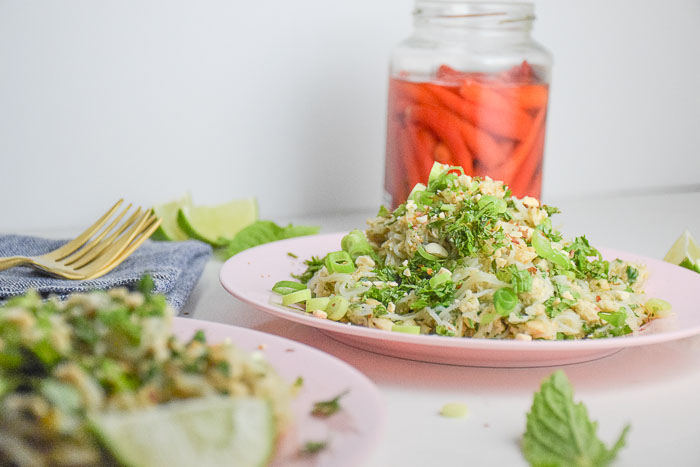 Thai-Style Glass Noodle Salad
Serves two
Ingredients:
2 servings Glass noodles (usually about 1/2 package)
1/2 lb Protein (ground meat or tofu)
1-2 tablespoons Noodle water
1 tablespoon Fish sauce
1 teaspoon Sugar
2 tablespoons Lime juice
1/2 teaspoon Crushed Thai Red Chile powder (could sub sriracha to taste)
2-3 tablespoons Minced garlic
2 tablespoons Grated ginger
1 teaspoon Rice wine vinegar
1 cup Cilantro, chopped
1/4 cup Green onion, thinly sliced
1/2 cup Mint, chopped
1/2 teaspoon salt
Directions: 
1. In a mortar and pestle, crush together 1/2 the cilantro with the mint, ginger and garlic until a paste forms.
2. In a small mixing bowl, combine the herb paste with vinegar, fish sauce, lime juice and salt. Let sit.
3. Brown the protein until just slightly crispy. Drain off excess fat or water.
4. While the protein is browning, boil the noodles according to the package.
5. While the skillet is still hot from browning, add the noodles and noodle water and begin to toss vigorously. Add sugar and let dissolve while continuing to toss.
6. Reduce heat to medium-low and toss with sauce.
7. Plate noodles and top with remaining cilantro and green onion. Sprinkle with crushed Thai chile or add sriracha when serving. Serve with extra lime juice, mint or vinegar if desired like they do in Thailand!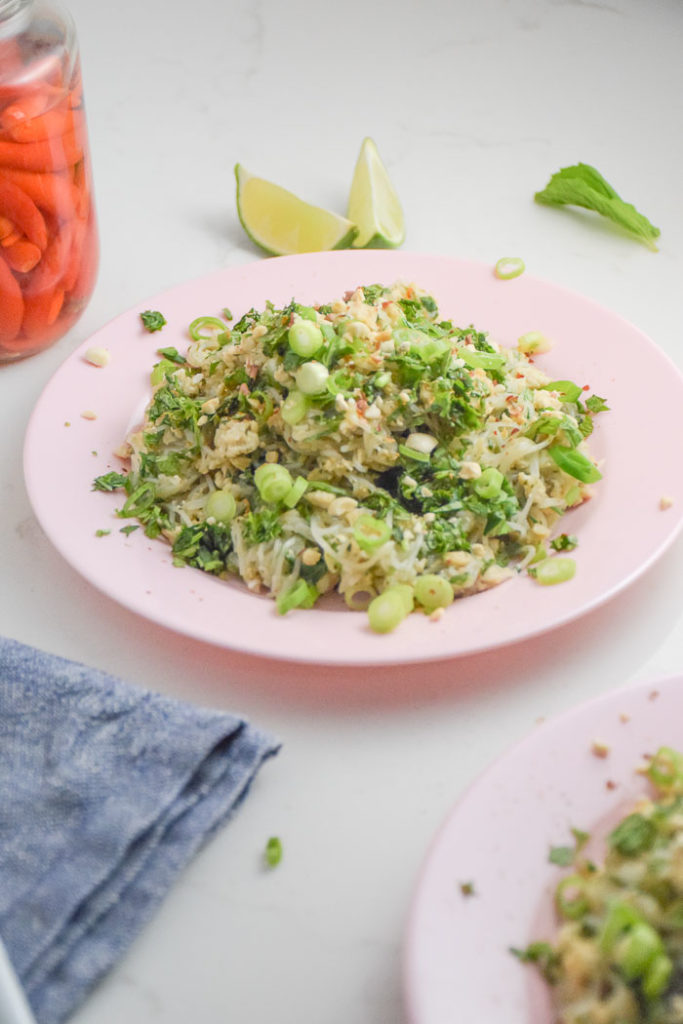 Shop this Post