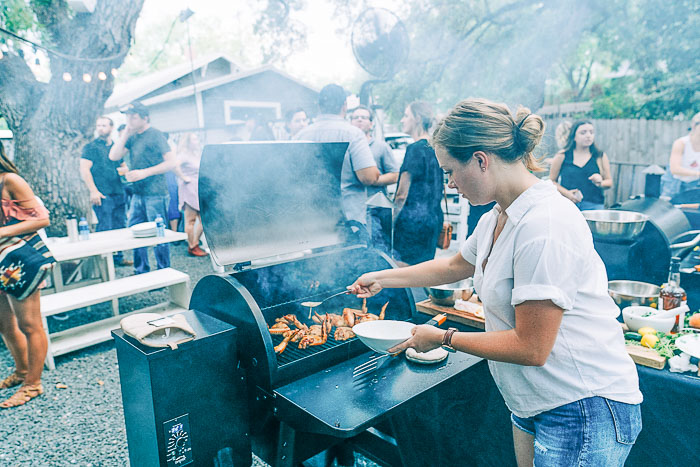 Sticky + Funky Pok Pok Wings? You got it! I was asked by Rosso Flynn to compete in a grilling competition they were hosting last month and of course I said yes! I brought along BMW to help me. It was a hot, smokey good time. We were tasked with grilling chicken wings, bavette steak and quail. We had 30 minutes to complete each course and had a table of ingredients to choose from. I wound up winning in big part thanks to these Sticky + Funky Grilled Pok Pok wings that were inspired by our travels to Thailand and the famous Pok Pok  chicken wings! 

Rosso Flynn is a meat delivery company in Austin that sources pasture-raised, non-gmo meat from ranchers that use regenerative agriculture practices. When they asked if I would participate in their grilling competition of course I said yes! It was hosted at the lovely Lenoir patio— one of my favorites in Austin! I had so much fun competing against some of my blogger friends Couple in the Kitchen, Shayda and Sydney Torabi and ATX Party Girl!
My recipe for these Sticky + Funky Grilled Pok Pok Wings was inspired by BMW and my travels to Thailand. We used brown sugar for the sticky-sweet-finger-lickin' element that is always so good with chicken wings and fish sauce for that funky element that really brings a pop of flavor. I finished it off with flaky salt and cilantro!
I whipped these up in 30 minutes so I have confidence that you can make these at home without any trouble! Maybe just grab some extra napkins!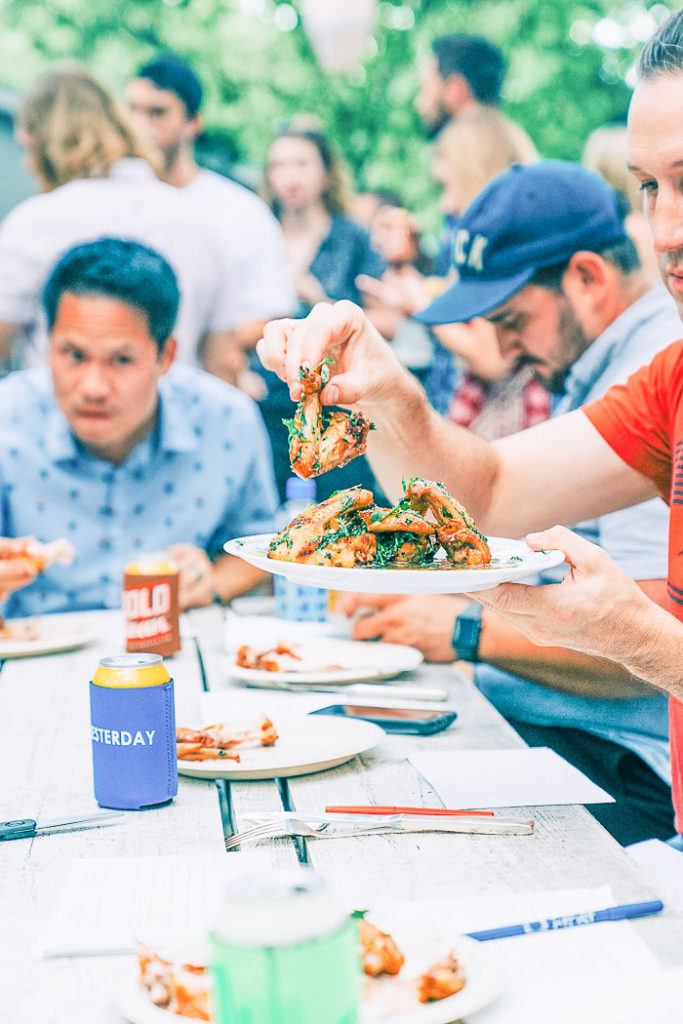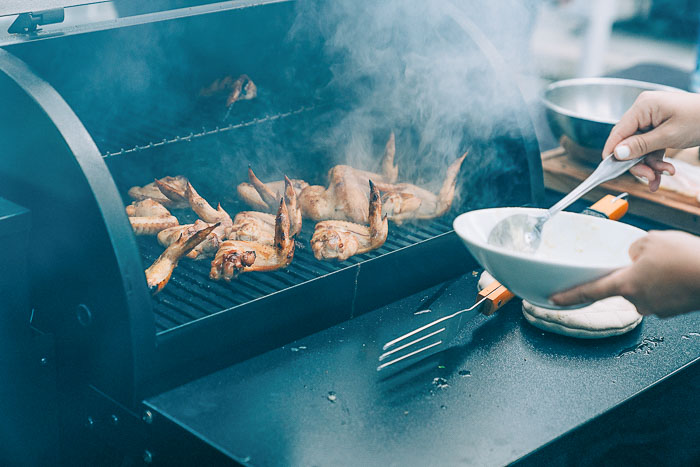 Sticky + Funky Grilled Pok Pok Wings
Ingredients: 
2lbs chicken wings
1 cup brown sugar, divided
6 cloves of garlic, minced
6 tablespoons of fish sauce
1/2 cup cilantro, chopped, reserve some for garnish
1/2 cup butter, melted, divided
2 tablespoons lime juice
1 tablespoon flaky salt, divided
Directions: 
1. Whisk together 1/2 tablespoon of salt with 2 tablespoons melted butter, 2 tablespoons brown sugar, 3 tablespoons fish sauce and lime juice. Dredge wings in sauce and put onto grill.
2. Grill on medium high heat until wings reach 165 degrees, turning throughout to ensure evening browning.
3. While grilling, in a separate grill safe bowl, whisk together remaining brown sugar, butter, garlic and cilantro. Place onto top rack of grill to melt together. Whisk until sauce is smooth and sticky.
4. Toss cooked wings in sauce and top with flaky salt, remaining fish sauce and cilantro.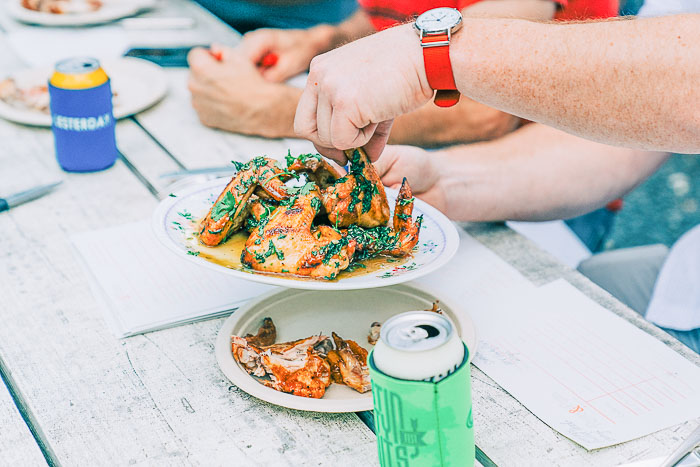 Photos by Todd White Photography