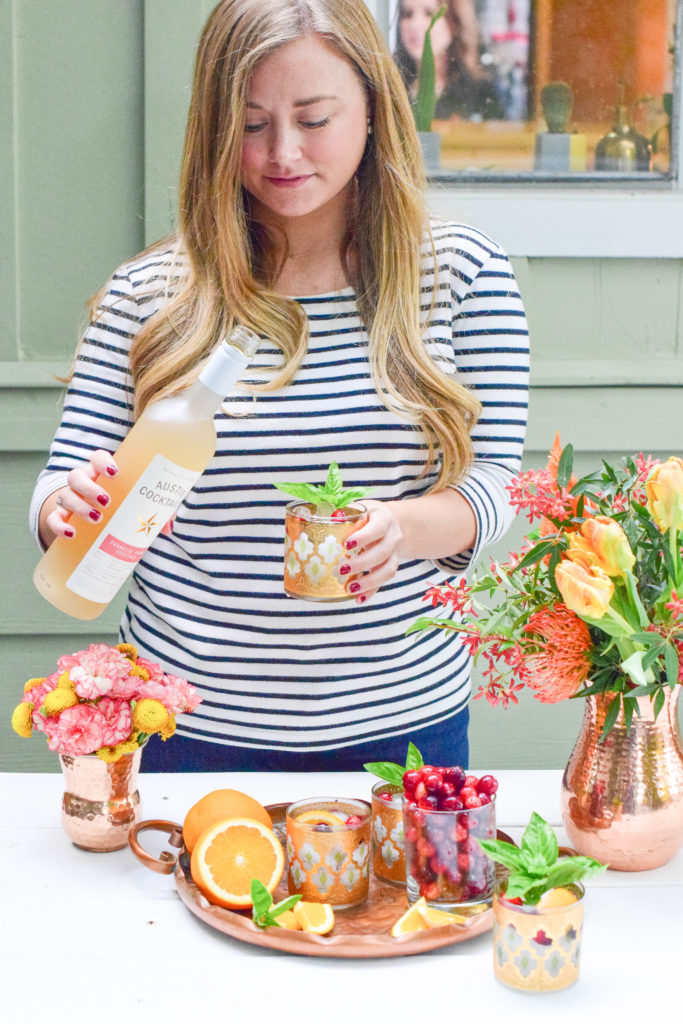 I am so excited to kick off Thanksgiving this week with a whole crew of friends at our house for Friendsgiving! I always have plans of making some fancy drink so everyone can have a sip right when they walk in the door. Most of the time though I just wind up opening a bottle of wine as the guests arrive and calling it a day. My plan for quick and easy holiday cocktails is never really that quick and easy, haha! This year I teamed up with Austin Cocktails to make a great drinks that your guests will enjoy and won't leave you stressed out!
This post is sponsored by Austin Cocktails. Thanks for supporting the companies that keep this blog up and running!
Quick and Easy Holiday Cocktails
I love working with local companies and I actually discovered Austin Cocktails a few years ago at an event. Their bottled cocktails are made with fresh fruit and aren't too sweet or stiff. They are ready to drink so you can just pour over ice or I like to add a few splashes of sparkling water and some garnishes to really made them my own!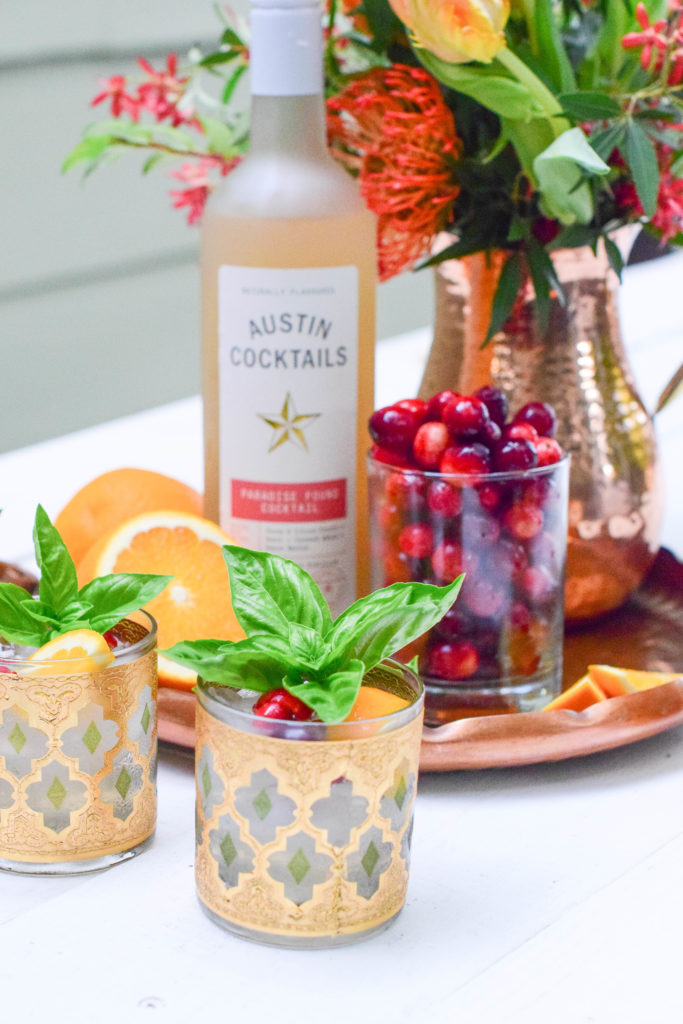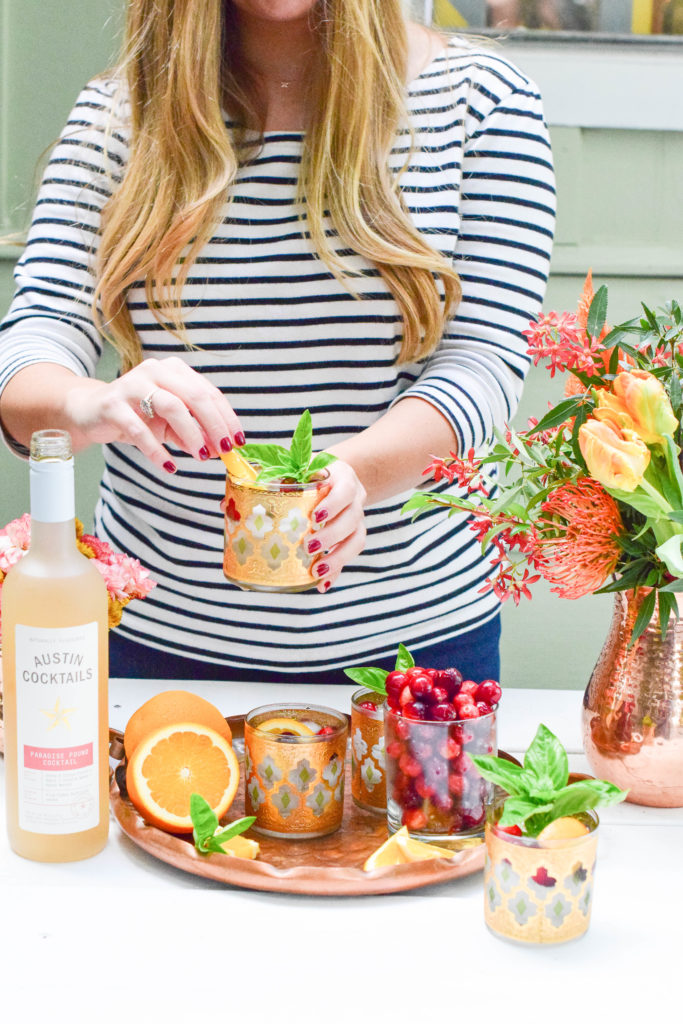 I whipped up these cocktails in no time with Austin Cocktail's Paradise Found! It's got a citrus kick with some agave and basil for sweetness. Since it still feels like summer in Austin right now, I picked some fresh basil from my garden for garnish. I threw in some orange slices and cranberries for a seasonally flair and topped it all off with a few splashes of sparkling water.
These cocktails are so quick and it gives me a chance to break out my fancy cocktail cups without having to stress out over finding a recipe to make. What kind of cocktails are y'all enjoying this season? Tell me in the comments!