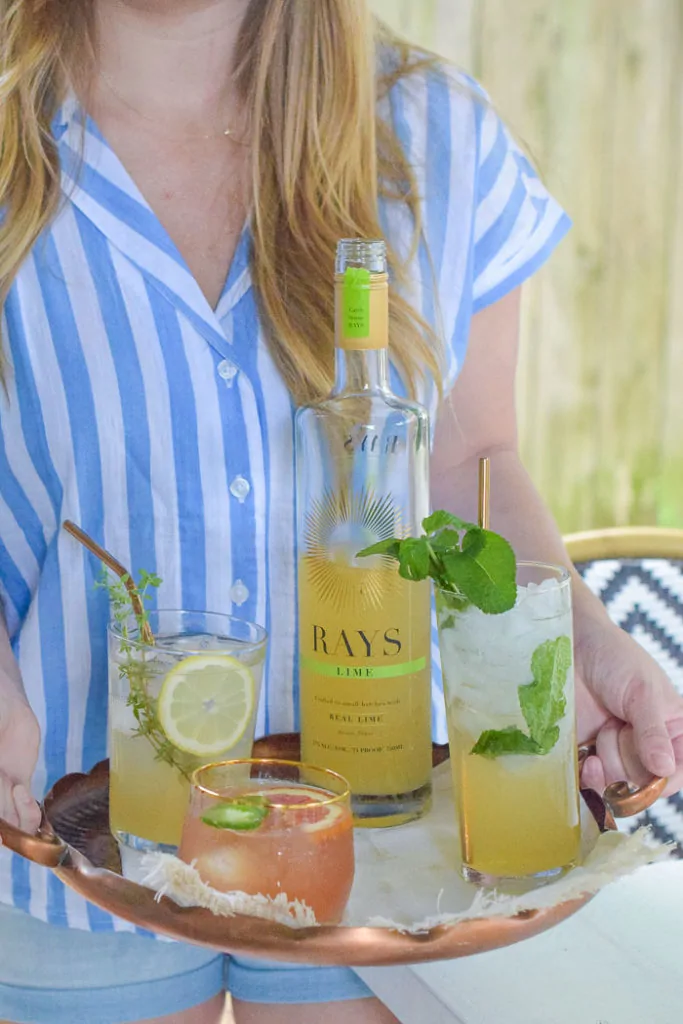 Y'all know much I love a good cocktail! That is why I teamed up with local spirit maker RAYS to create these super fresh drink recipes for summer. It gave me an excuse to pick all the herbs from garden and whip them up into quick and easy drinks that are perfect for a happy hour at home or big group.
This post is sponsored by RAYS Spirits. Thank you for supporting the companies that keep this blog going!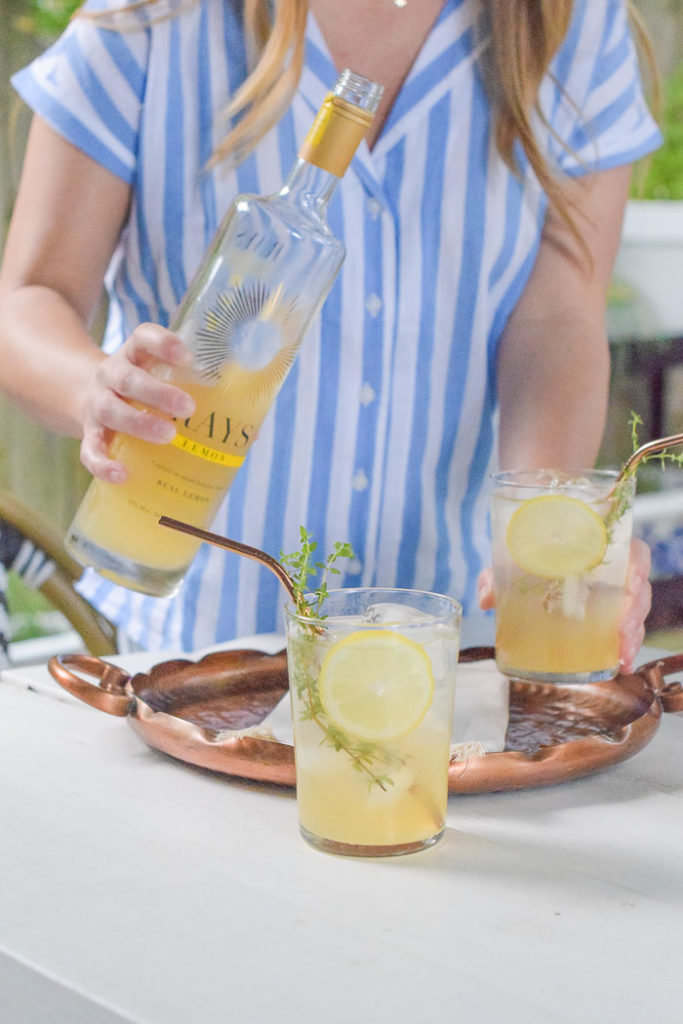 Fun, refreshing and easy to make. Those are the things I consider when making cocktails at home. I enjoyed working with RAYS on these recipes because they are the one bottle spirit I've found that is a) all-natural b) not too sweet and c) low-proof. The low proof is great because you can add additional alcohol or floaters if you like but it's perfect for those long, hot summer days on the lake here in Austin when you're tired of beer but don't want to over do it with strong cocktails.
You can find RAYS on shelves on the mixer aisle at HEB and Central Market!
Scroll on down for three quick and easy cocktail recipes!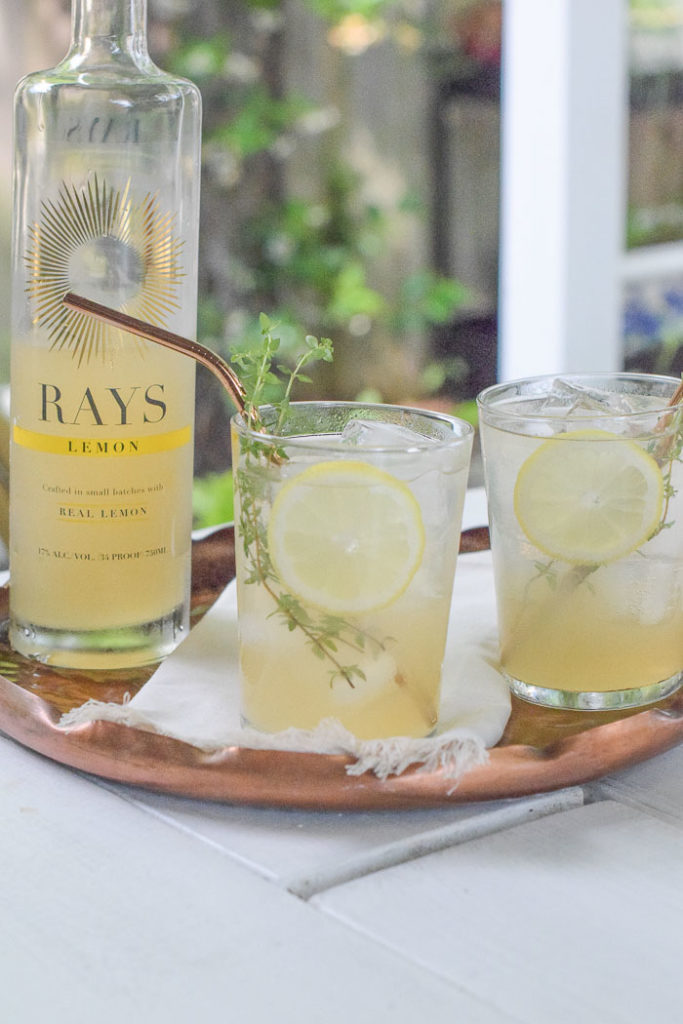 Spiked Lemonade with Fresh Thyme
Makes one summer-thyme cocktail!
Mix 6 oz of Rays Lemon with 1 oz vodka. Served over large ice cubes and garnish with fresh lemon slices and thyme sprigs. Add a splash of sparkling water and serve.

Fresh Mint Mojito with Lime
Perfectly refreshing and with just a hint of sweetness! Makes one drink.
Muddle 1/2 teaspoon turbinado sugar with one tablespoon of water until sugar is completely dissolved. Fill collins glass with crush ice and 6 oz Rays Lime. Add fresh mint leaves and sugar water. Add 3 oz sparkling water and serve.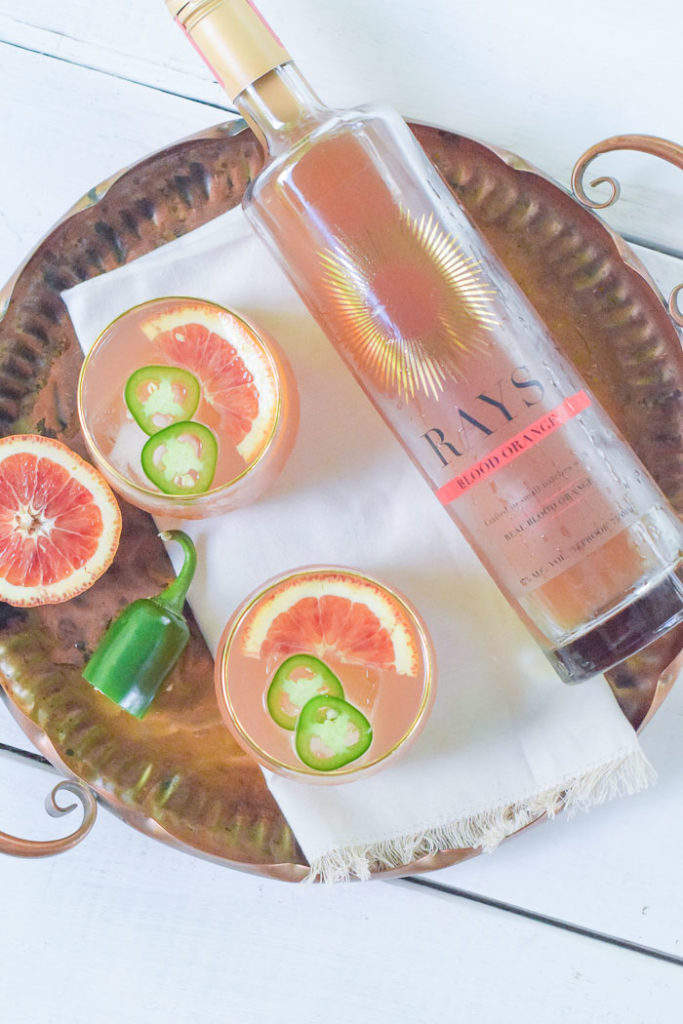 Spicy Blood Orange Cocktail
Just spicy enough to keep you coming back for more! Makes one cocktail.
Place a large square ice cube in  an old fashioned class. Pour 4 oz Rays Blood Orange over cube. Add 1-2 thin slices of jalapeño and a splash of sparkling water.