Sharing all about how we created Our Travel Gallery Walls using prints and posters to create a unique and meaningful look!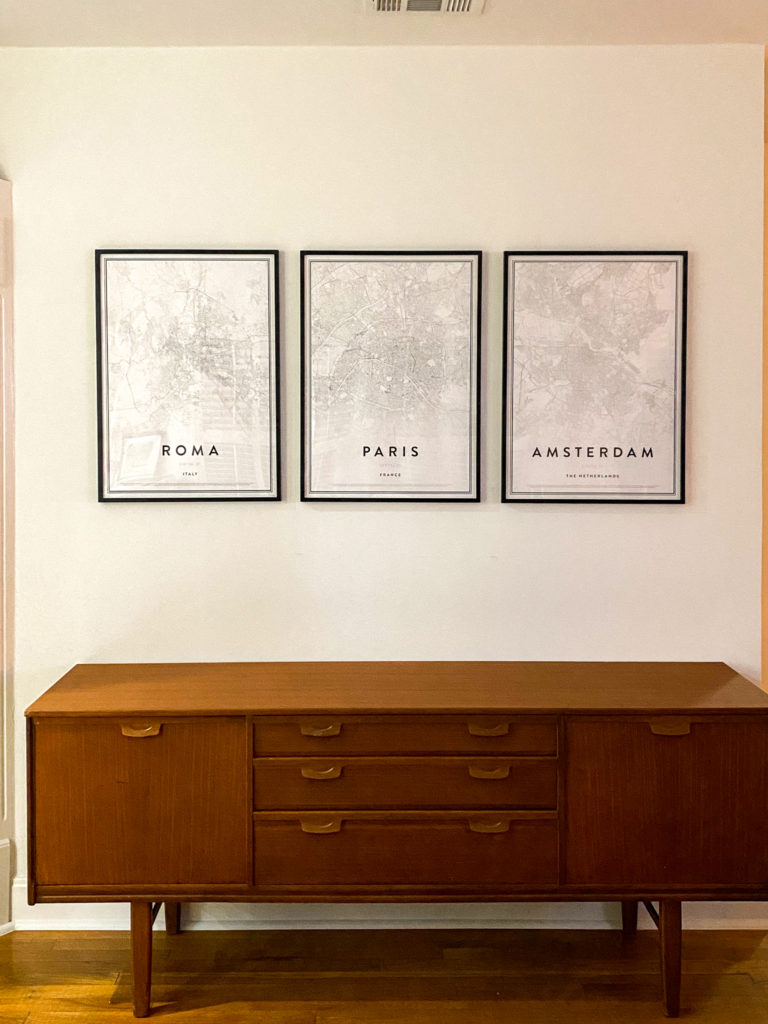 I've been loving sharing about my home updates with y'all! One thing I haven't done much of, until now of course, is hang art and photos! It's something I always struggle with but I finally to decided to hang some posters and prints for this collaboration with the Poster Store. The have such a large variety of images that it was hard to decide which ones to use. Ultimately, I decided to go with a travel theme. It works great with our home decor and of course highlights all the beautiful places we have traveled to!
In exchange for this post I received free products from PosterStore.com. All opinions are my own, as always!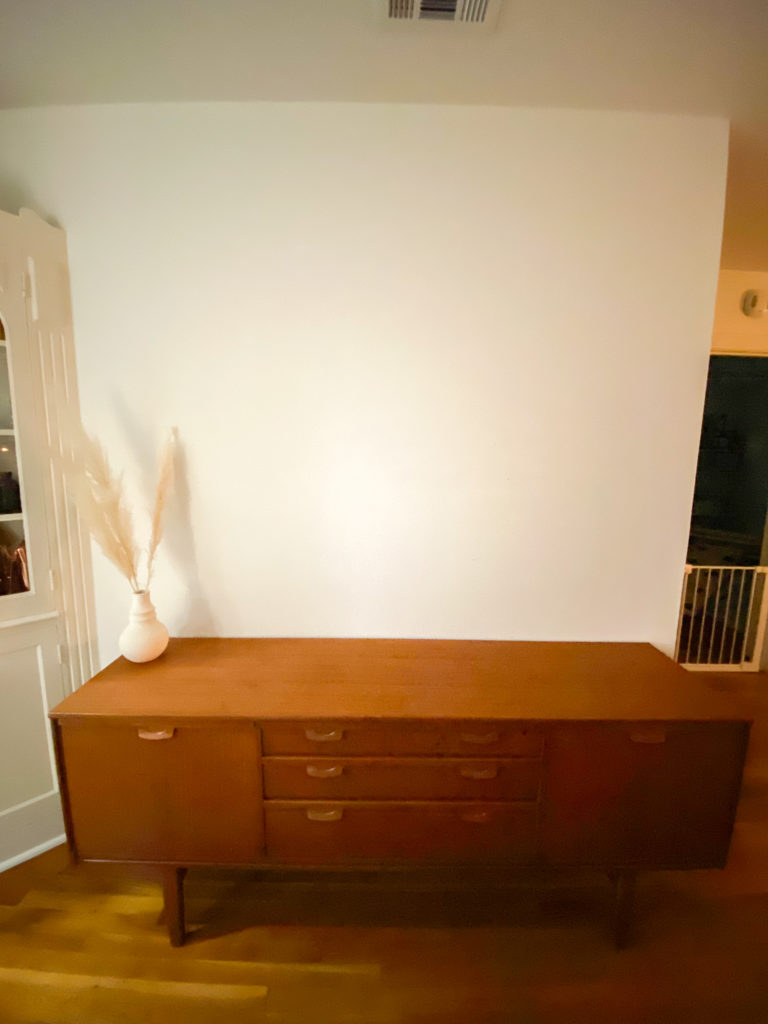 The Before
Using Prints and Posters to Create A Gallery Wall
This is the wall in the main area of our living and dining space. Can you believe that it sat empty for three years!?! Yes, that's right. I haven't hung anything since we moved in. I've gone back and forth several times on different pieces but BMW and I could never agree on anything.
After scrolling through all the options the Poster Store offers, we thought that these maps would be perfect. We both love travel and these cities all have a special meaning to us. Roma is where we went on our babymoon, Paris is where we went on our honeymoon and Amsterdam is where we spent a fun weekend during our summer 2016 Euro trip!
I love the modern look of these maps too. They fit really well with our mid-century decor. Also, I liked that the Poster Store has large prints for such a great price. One thing I ran into while trying to find something for this wall, was that it is such a large space, finding anything that looked proportional would have been so expensive but these were definitely in budget.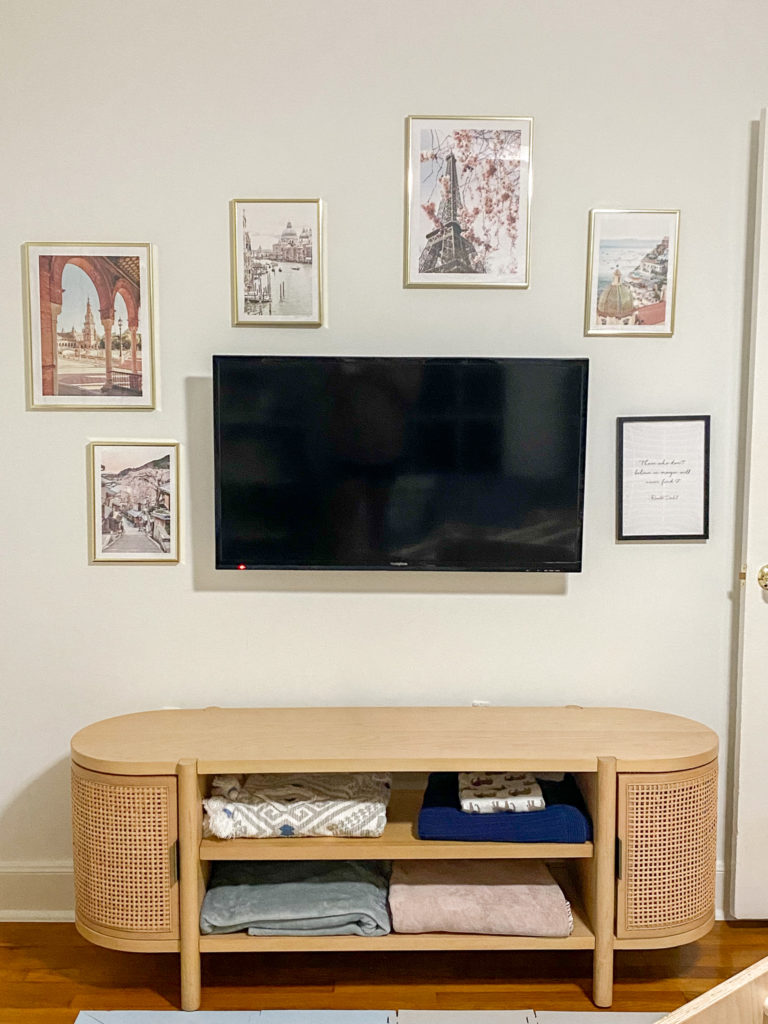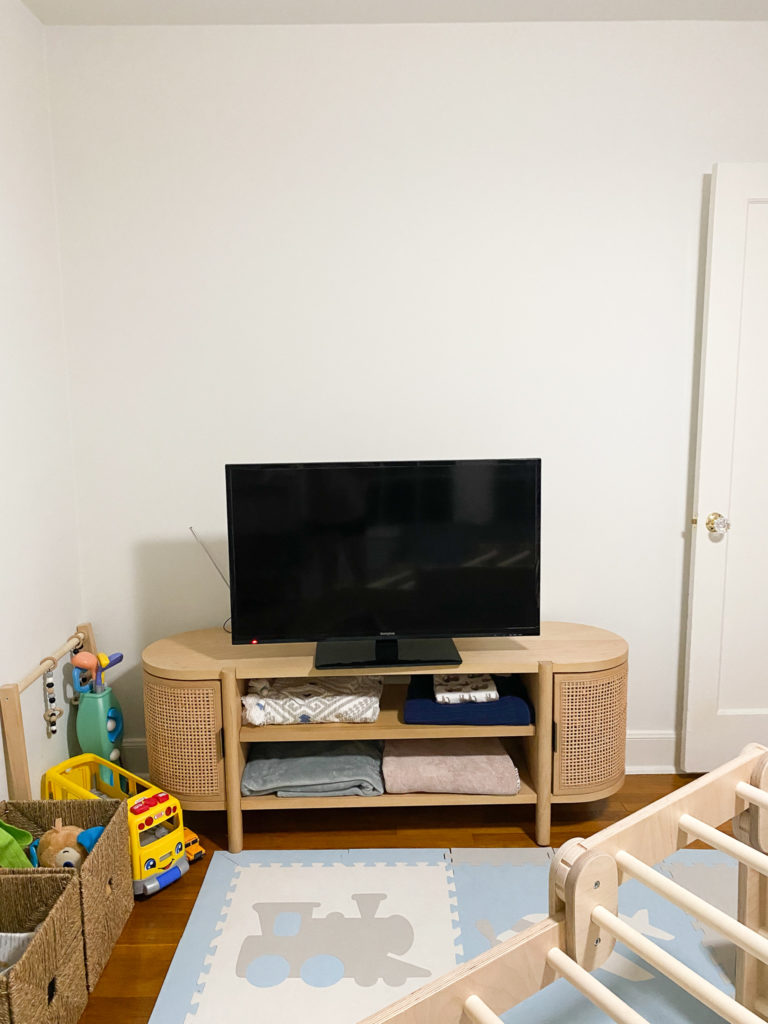 Travel Inspired Gallery Wall
After updating our playroom, I still had a large empty wall to fill. This wall is still a work in progress but I love these super high quality prints I found. These photos are gorgeous and I found several from places BMW and I have traveled together.
Sometimes while traveling, I get so caught up in the moment that I forget to capture all the beauty around us. The Poster Store has these gorgeous photos of places we've been and I loved being able to have these prints to remember those trips! I made them a little more personal by inscribing the date in the bottom corner of each photo when we traveled there. I love that little touch that makes it feel so personal.
The Poster Store has hundreds (ok maybe thousands?) of prints and posters! They are Scandinavian quality and have a simple, modern element to them. They have lots of animal prints that I loved too! It was so hard to decide what to use on this wall but I decided to stay with my travel theme. The frames are from Poster Store too. They are high quality but light and easy to hang. They all have hangers on the back so I was able to hang these all myself in less than twenty minutes. It was so easy!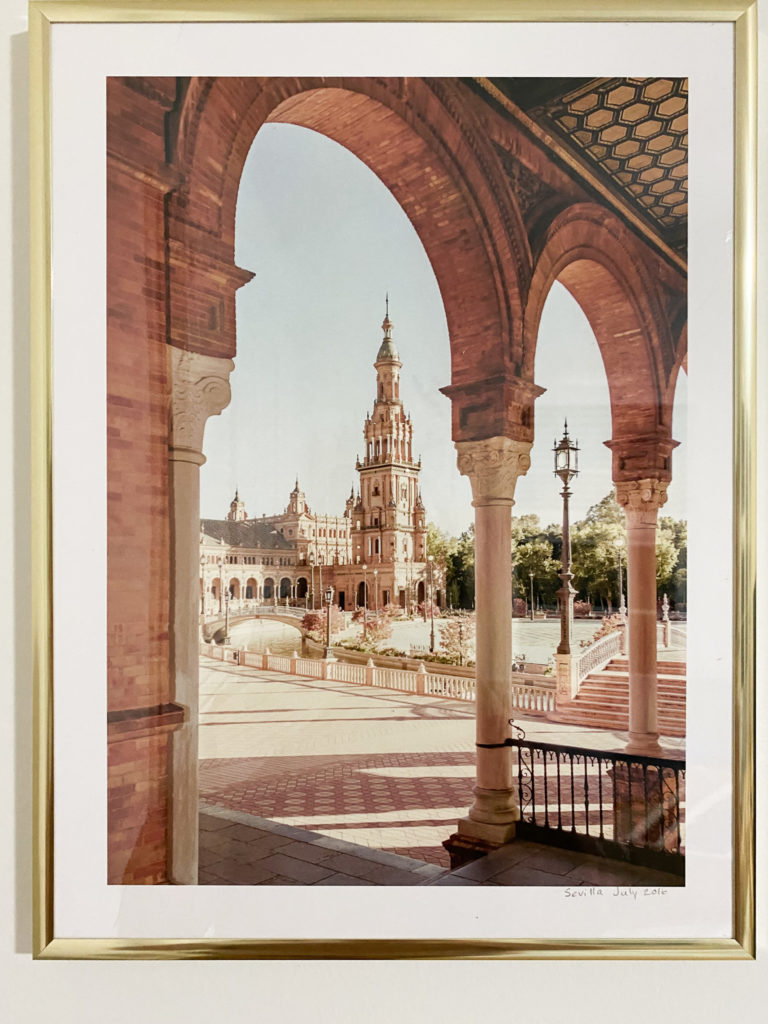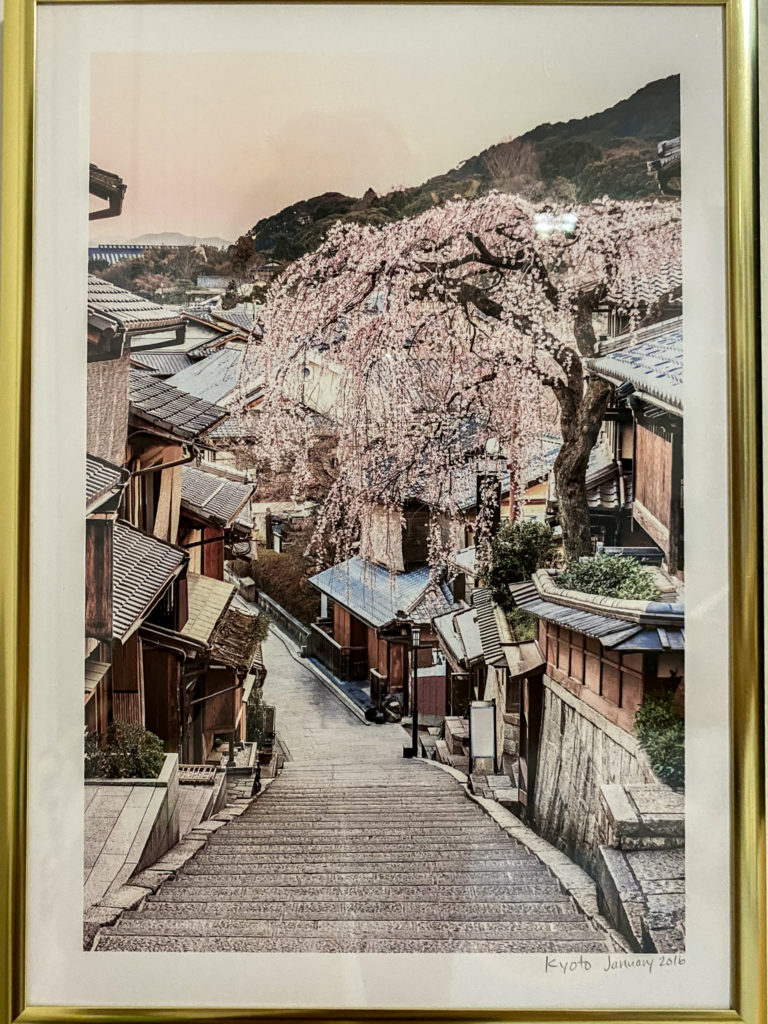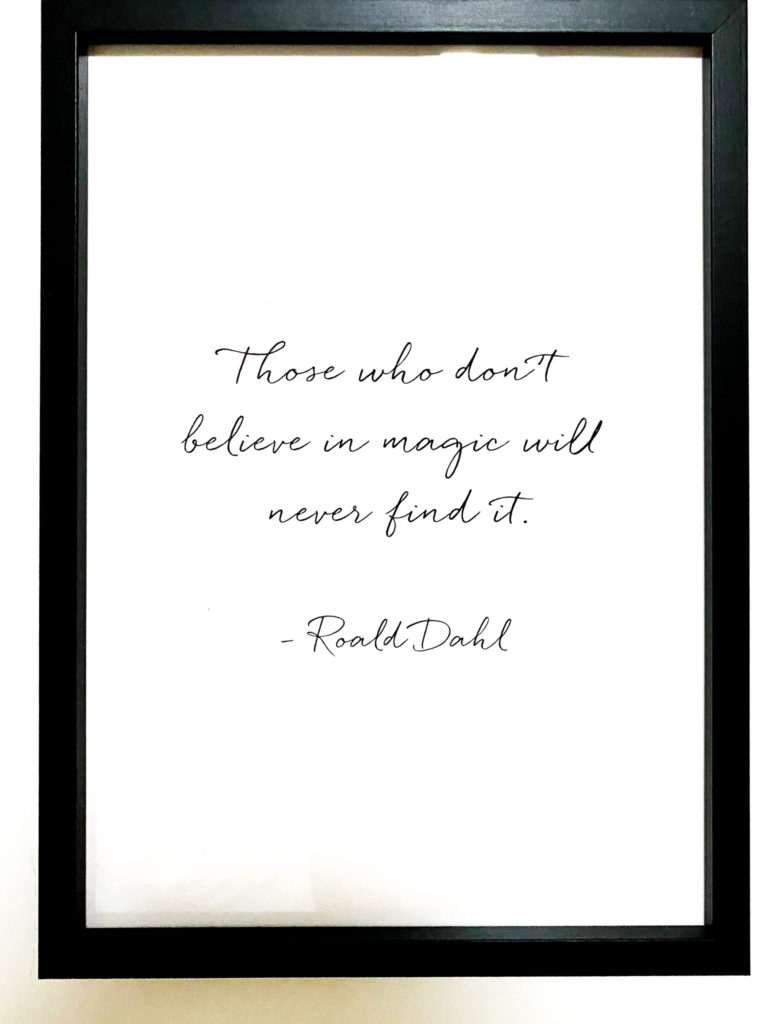 Do you have a gallery wall at home? I love our gallery walls and I am so excited to add to them! Check out the Poster Store every Tuesday because that is when they release new prints!
Poster Store Discount Code
Use code PARAMORE40 for a  40% off posters (excluding selection posters) valid until August 2nd!