My Favorite Baby Products 3 Months! Sharing everything that has made our lives easier with our three month old baby at home!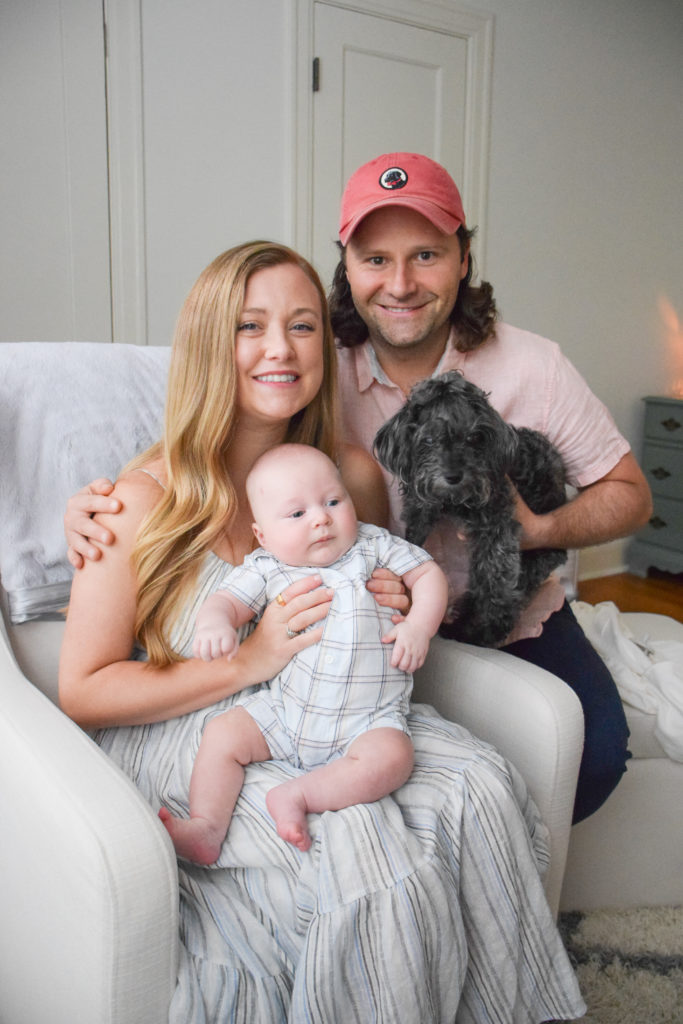 Somehow we've made it to month three with Bébé Warren! It seems like time is flying by. This month he started almost sleeping through the night (should be any night now!) and gaining lots of head control. He loves tummy time and yes, he still loves bath time! We aren't getting out of the house too much these days between quarantining and the Texas heat but the few times we have Warren still really enjoys riding in the car.
This post contains affiliate links. If you purchase a product through these links I may earn a few pennies. Thanks for keeping this free blog going!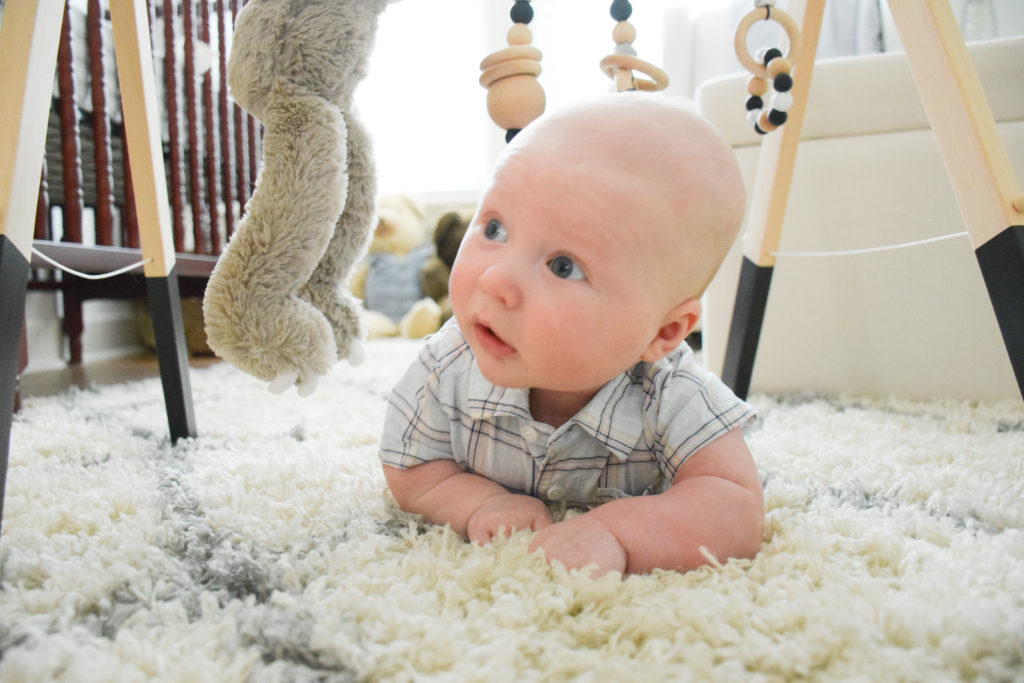 Newborn Month Three
This month has brought lots of smiles and goos from Bébé Warren and this mama can't get enough! We can tell his vision is improving because the tv will catch his eye and he will start looking around every time he hears daddy's voice from the other room.
He's so snuggly at this age and I'm loving soaking it all up. There have been a few things that we have really loved this month so here we go!
My Favorite Baby Products Month 3!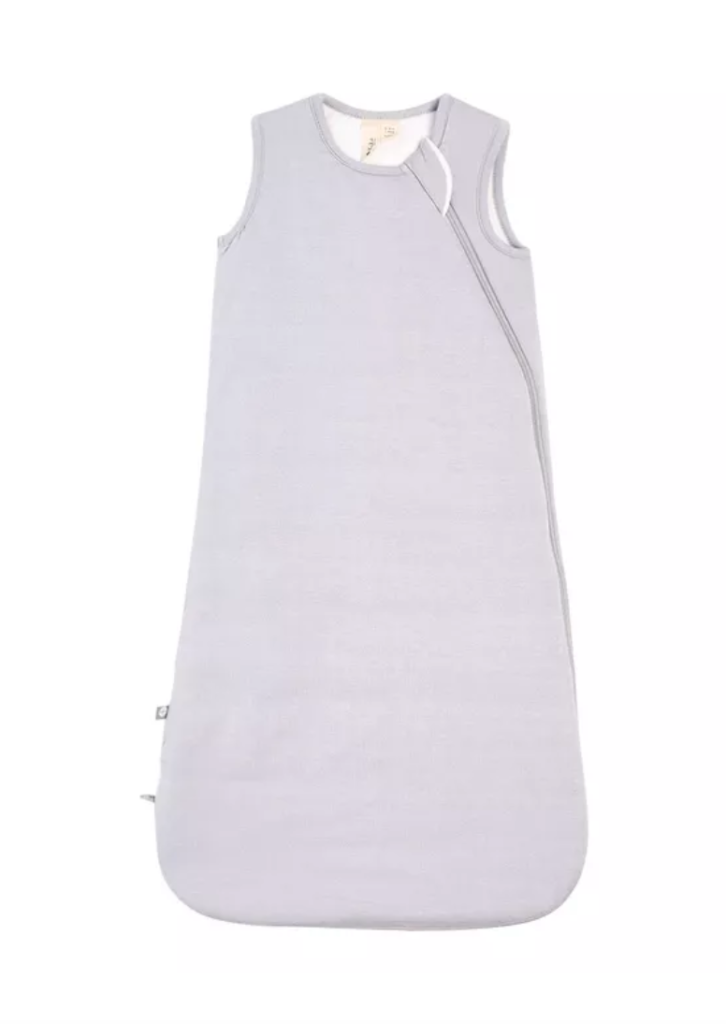 Sleep Sack – Now that Bébé Warren is holding his head up and beginning to push up, we know he could start rolling soon! As exciting as that milestone is, it also means it's time to start transitioning him out the swaddle. We love this sleep sack because it is so soft and you can choose the thickness (tog) so that baby won't get too hot or cold. I also like that it is fitted in the shoulders so I never worry about the fabric getting up near his precious face while he is sleeping.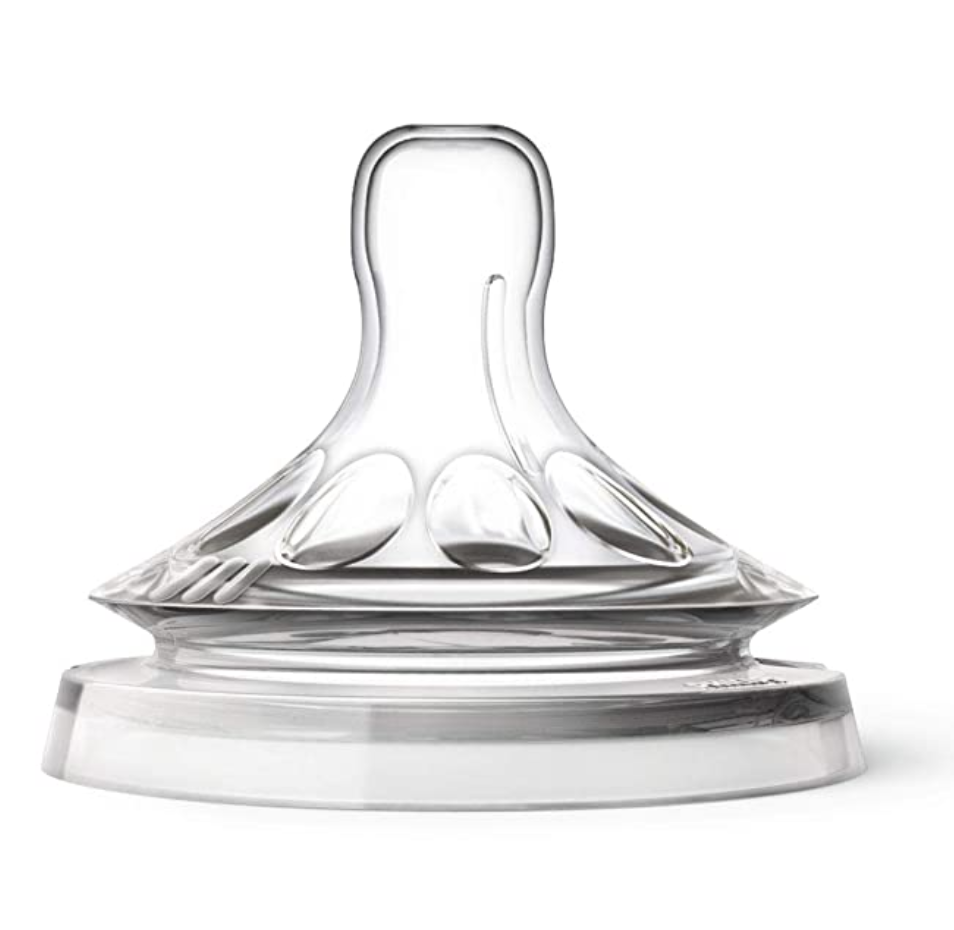 Bottle Nipples – Another month, another milestone! I am exclusively pumping, so Warren eats from the bottle. This month means it's time to switch out the nipples for a faster flow. We are taking cues from him on when to switch the nipple size and can tell he is ready for a faster version because he gets distracted while eating and has been gulping quite a bit.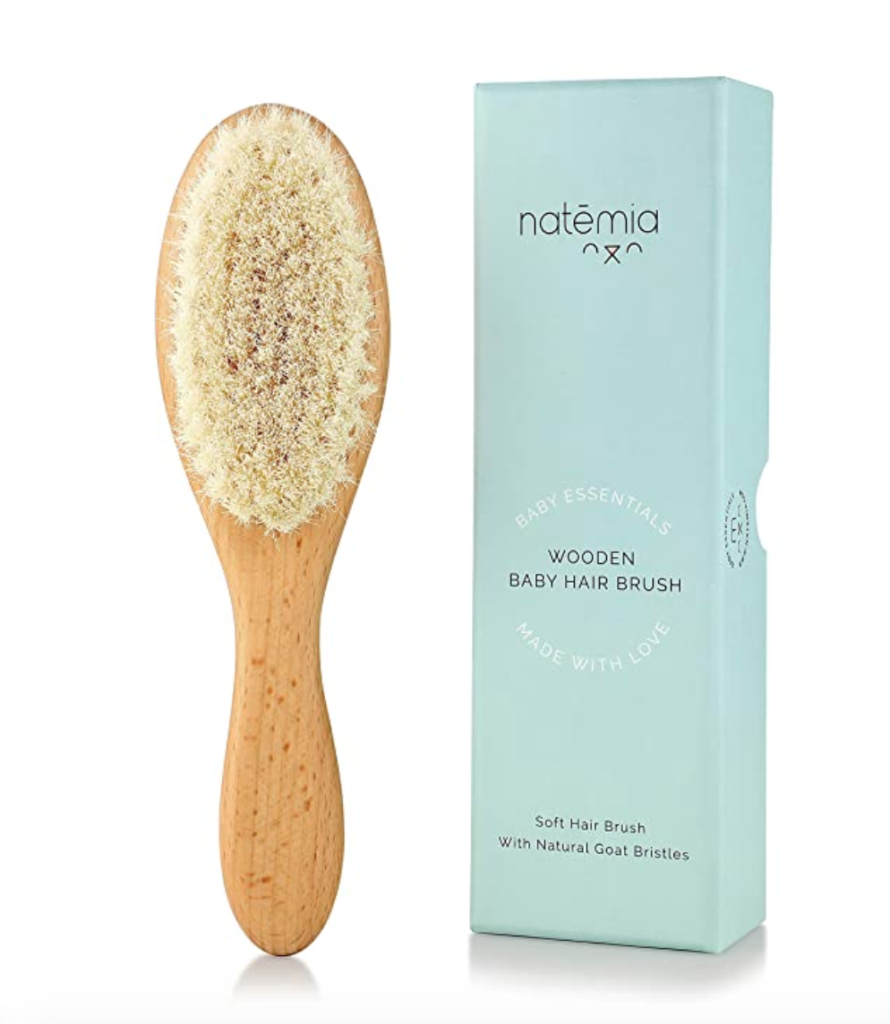 Hairbrush – One of my favorite times of day is when Warren is just getting out of the bath and I get to brush the tiny hairs on his head! Does his hair really need brushing? Probably not but this brush is great for preventing cradle cap and it is soooooo soft. I've been using it on Warren since we brought him home.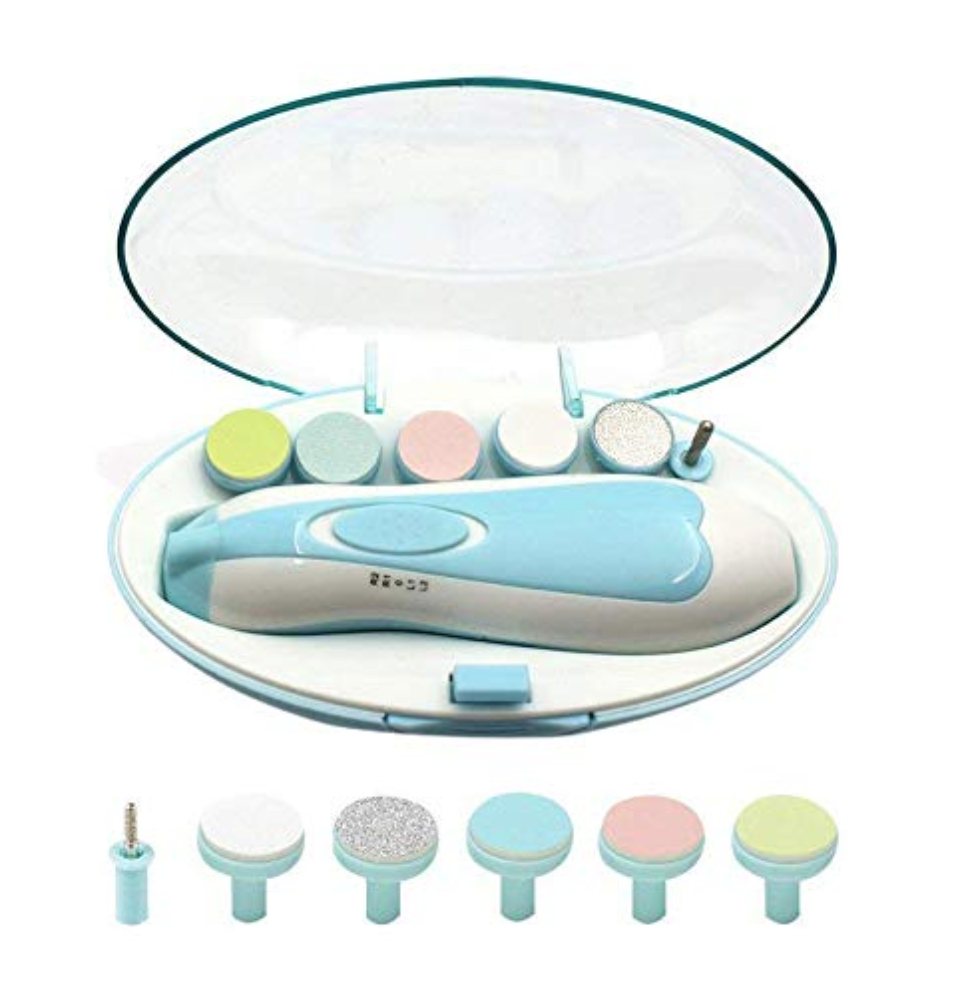 Baby Nail Trimmer – Trimming a baby's nails can be so intimidating! We thought we would use a nail clipper but were so scared of hurting him. Our friends recommended this electric nail file and it is so easy to use! There is a super soft file head to use specifically on newborns and I feel much more comfortable keeping his nails short so he doesn't scratch his face.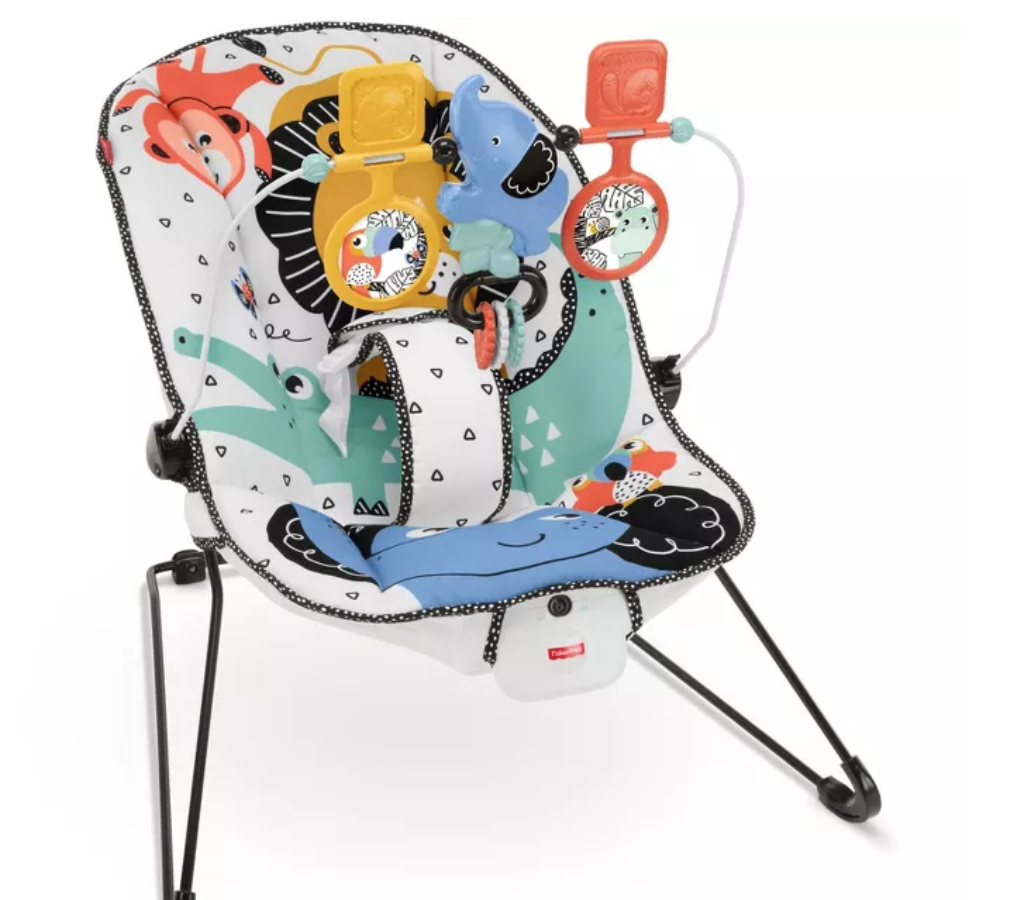 Bouncy Chair – I honestly can't believe I let this thing into my house. I'm not a fan of how it looks but Warren LOVES it. Daddy brought it home one day and now it keeps Warren occupied for a few minutes throughout the day so I can shower or catch up on emails. Plus, it's a bargain price so can't complain!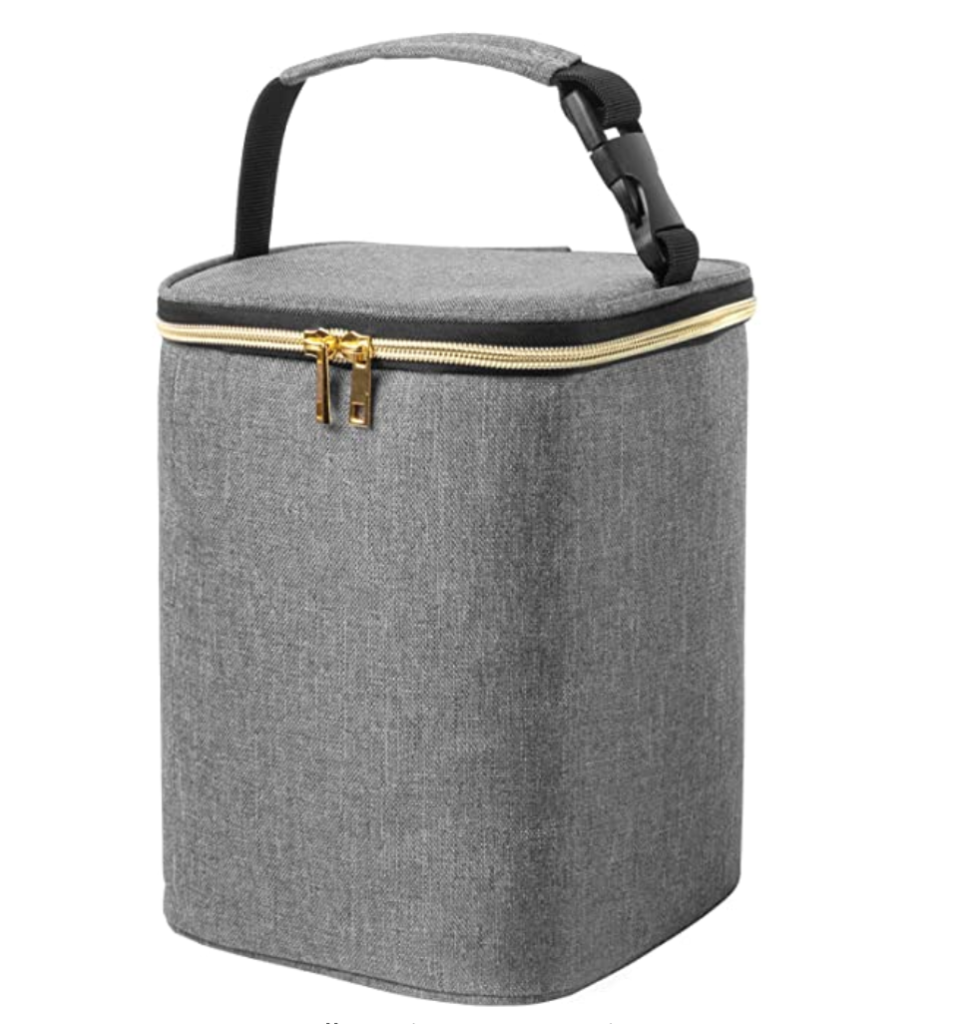 Bottle Cooler – Like I said before, we aren't getting out much these days but when we do an insulated cooler for Warren's milk is a must in this Texas heat! This bag can hold four bottles and is slim enough to fit into his baby bag. The ice pack is sold separately FYI.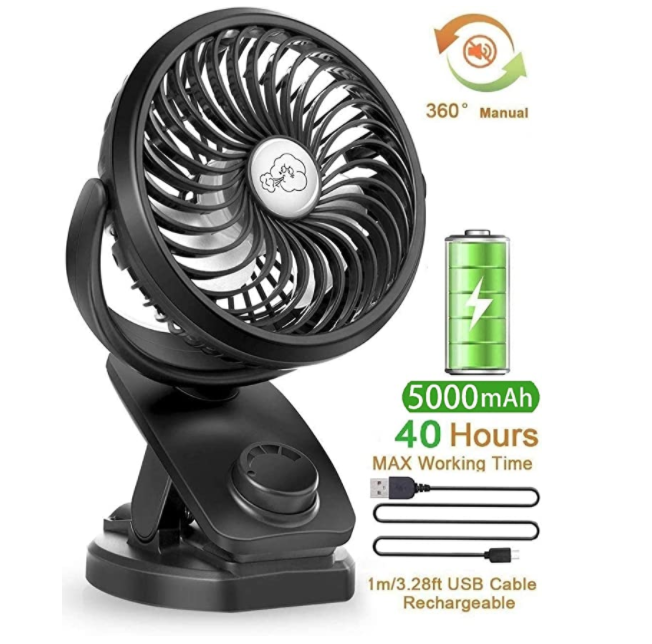 Stroller Fan – I've talked about these fans several times on my Instagram stories and they always get lots of interest! These fans have been lifesavers this summer. We got two because we love them so much. It has pretty good battery life and the fan is powerful enough to keep bugs off of Warren when he is in the stroller which I love. They are also great for the car!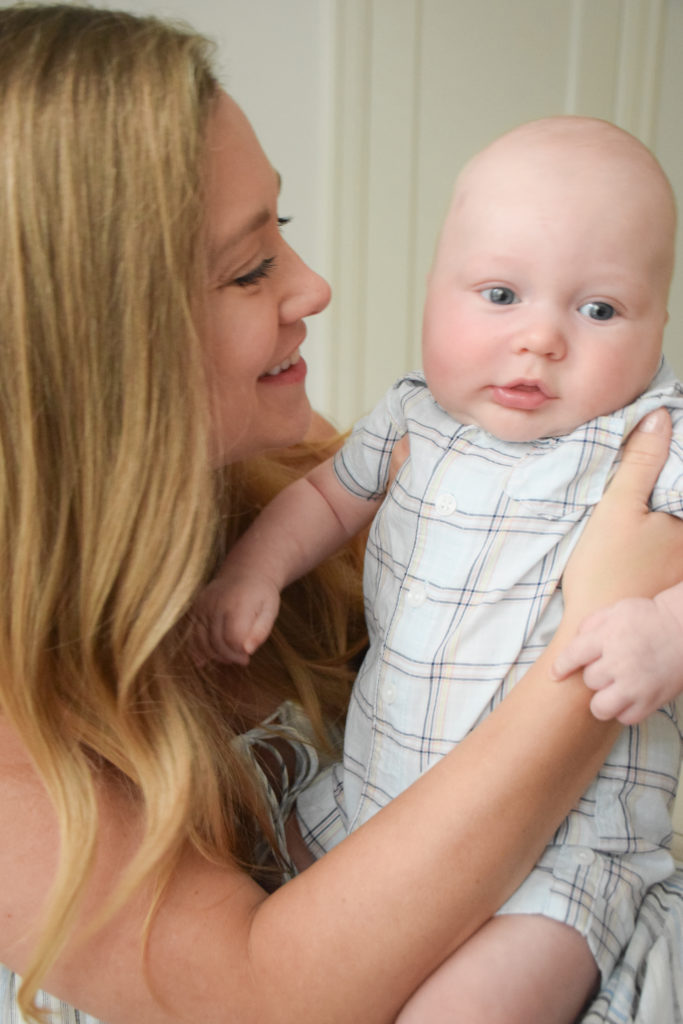 You Might Also Love 
My Favorite Baby Product 2 Months!