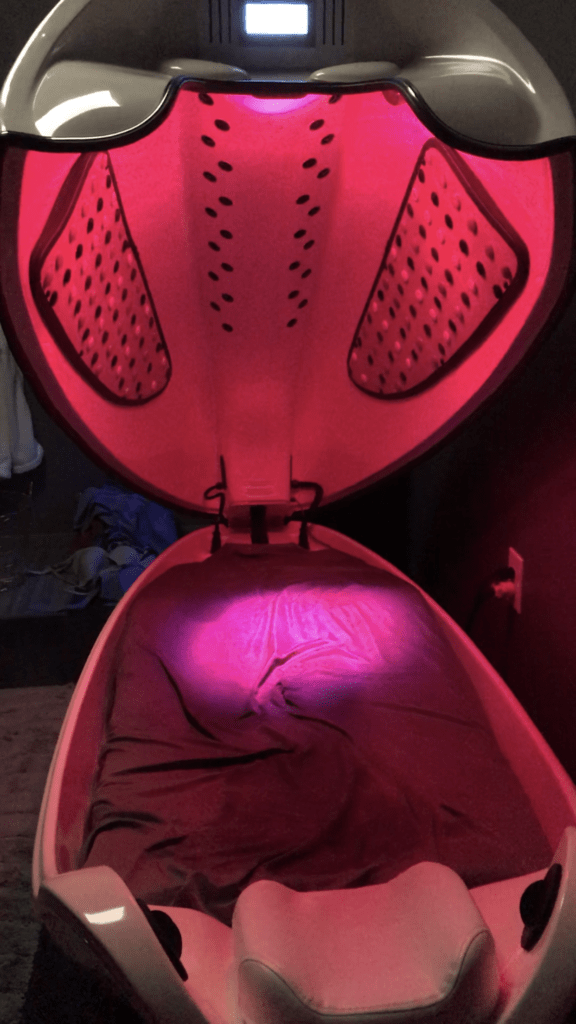 Back again with part three of my wellness adventure with Evolve Cryo Works! This time I checked out the Infrared Sauna. It's a cocoon like thing that helps you sweat out all the toxins. Which we all can use that every now and again! Check out the video and tell me what you think!
This is different than an old-school sauna in that you aren't in a room with a bunch of half naked strangers. I can appreciate that! Evolve gets you all set up in your own private room. Your head sticks out the top, so don't worry it's not claustrophobic or anything. If you've ever spent time in a tanning bed, it's sorta like that. Without all the cancer. You can choose your music and there are even air vents to help keep your face cool.
Would you try the Infrared Sauna Cocoon?!