This blog post is sponsored by Febreze ONE. Thank you for supporting the companies that keep this blog going!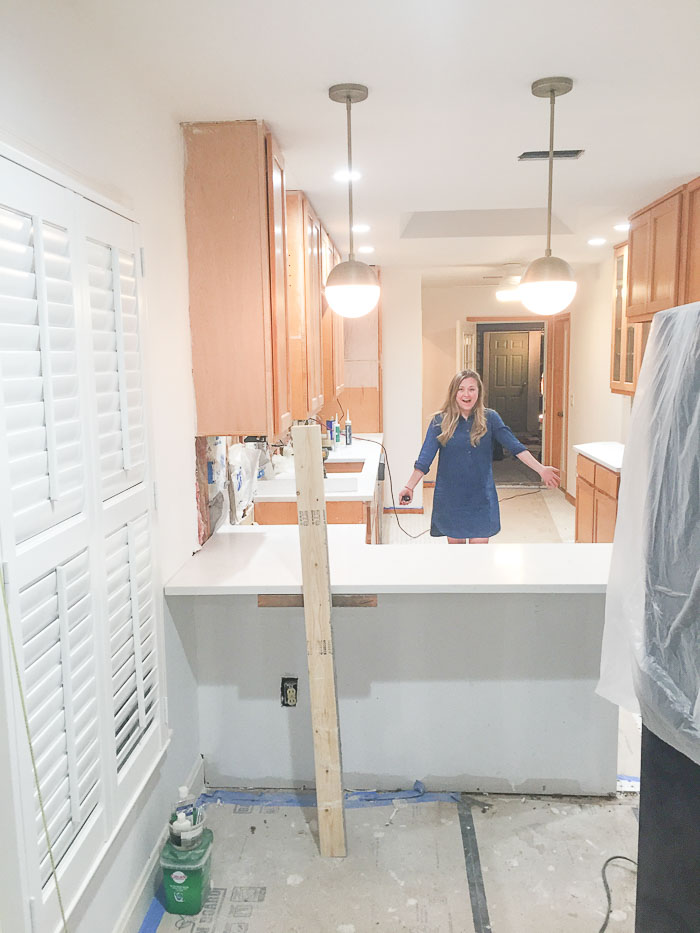 We bought our first house and we are remodeling it! I didn't think we were that crazy because maybe, just maybe, I've watched a little bit too much HGTV haha! Knocking out a wall? That's like super easy, right? Nothing ever goes wrong and you're always on budget, right? Well, not exactly. For all intents and purposes, our home renovation has been going rather smoothly and we haven't run into that many hiccups. BRB going to find some wood to knock on. I am sharing a little update on our home progress today!
The first time we walked into our home, I could tell that it had great bones. Original hardwood floors in tiptop shape. Energy-saving windows with nice shutters. Big closets, which is practically unheard of for a 1950's home. Two bathrooms and yes, a fireplace. But everything else? It wasn't really for me.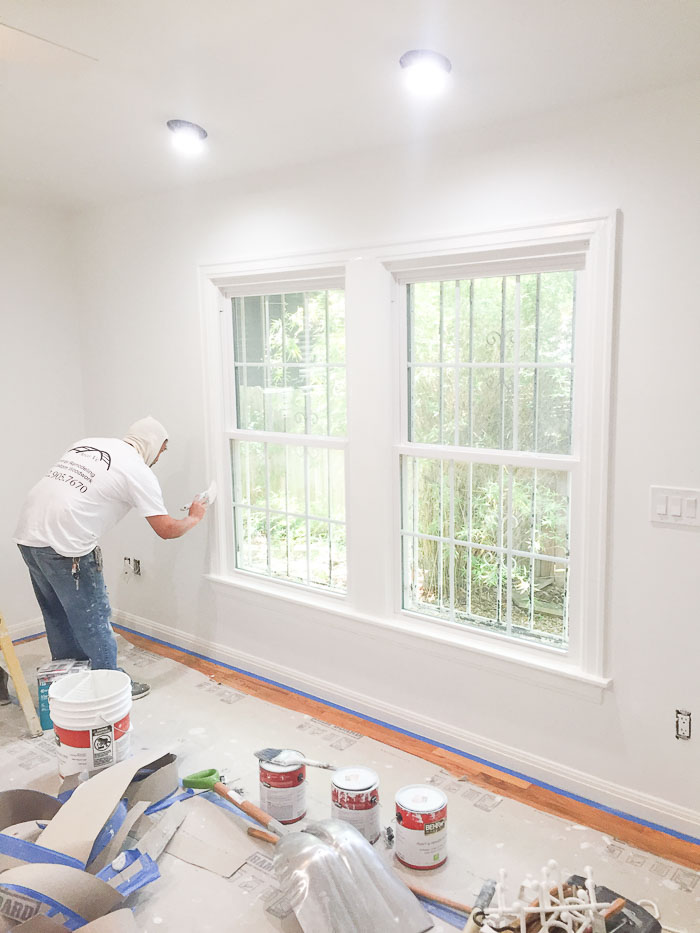 Luckily for us, the roof and foundation and all kind of stuff was in great shape so we got to spend our dollars on fun things like tile and paint. So much paint! Literally, every wall and ceiling in our house was painted. Every room had a different texture, so I wanted all that gone and for the walls to be smooth and uniform to give the house a modern feel. We left little touches like the telephone holder in the hallway and the built-in china cabinet in the dining room. I wanted to keep some of the charm but have a fresh look!
Speaking of fresh, an old house came with old smells. The house, although extremely clean and well-kept, sorta just smelled old to me. It definitely didn't smell like what I wanted for our home. I knew the all the paint would get that out but I also wanted it to be fresh and clean but not overpowering. I didn't want to the smell to be the first thing you noticed about the house.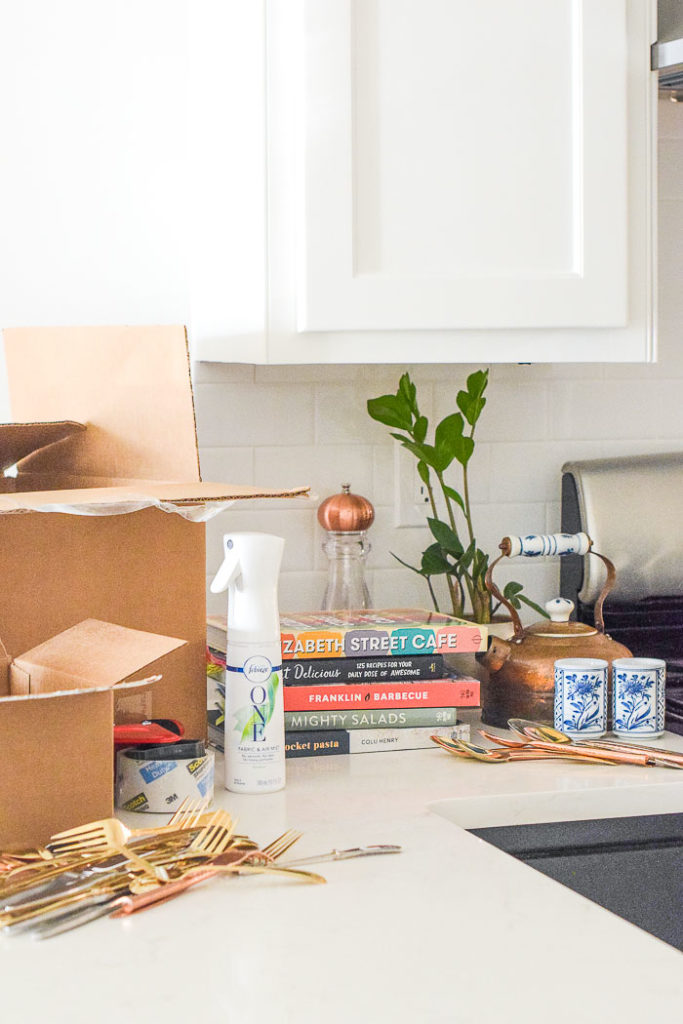 Our Home Renovation Part 2
That's where Febreze ONE fabric & air mist comes in. In a recent survey, they found that most people don't want to use heavy air fresheners because of bad past experiences. And I am one of those people. I don't like to use anything that contains heavy chemicals in my home, so I had to make sure this was the right fit. And it was. Febreze ONE has no dyes, aerosols or heavy perfumes, just a light natural mist. It has the same odor elimination power of Febreze products and its two-in-one formula works in both the air and on fabrics.
One major part of odor elimination in our house was the new super powered venthood we had installed! We love cooking all sorts of great food but curries and garlic butter sauce and cast iron-seared steaks can definitely leave their scent lingering WAY too long. We knew that a good venthood was a must for us. Plus, I think they look great!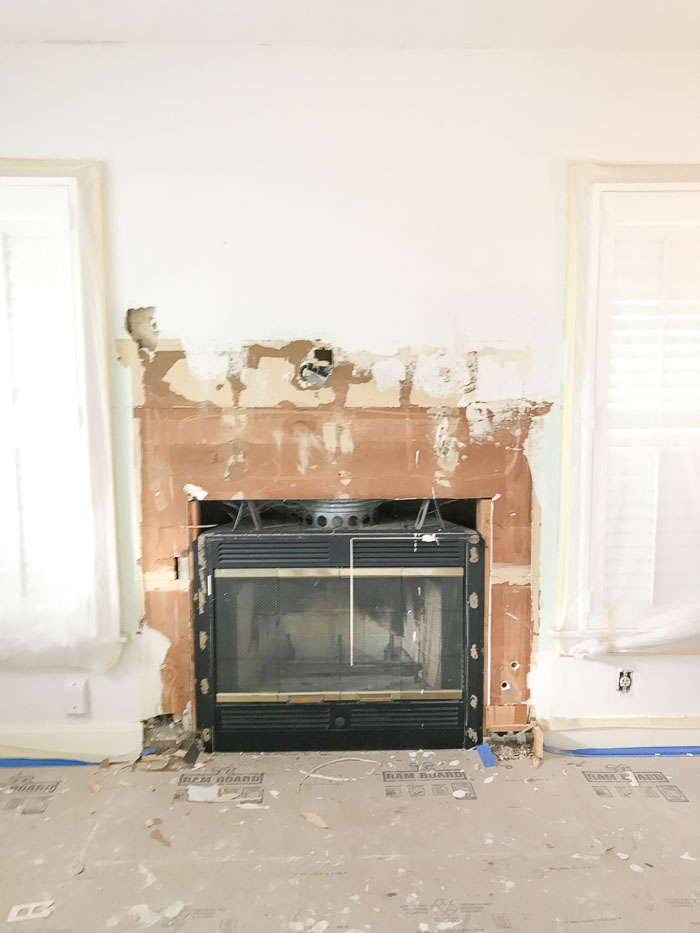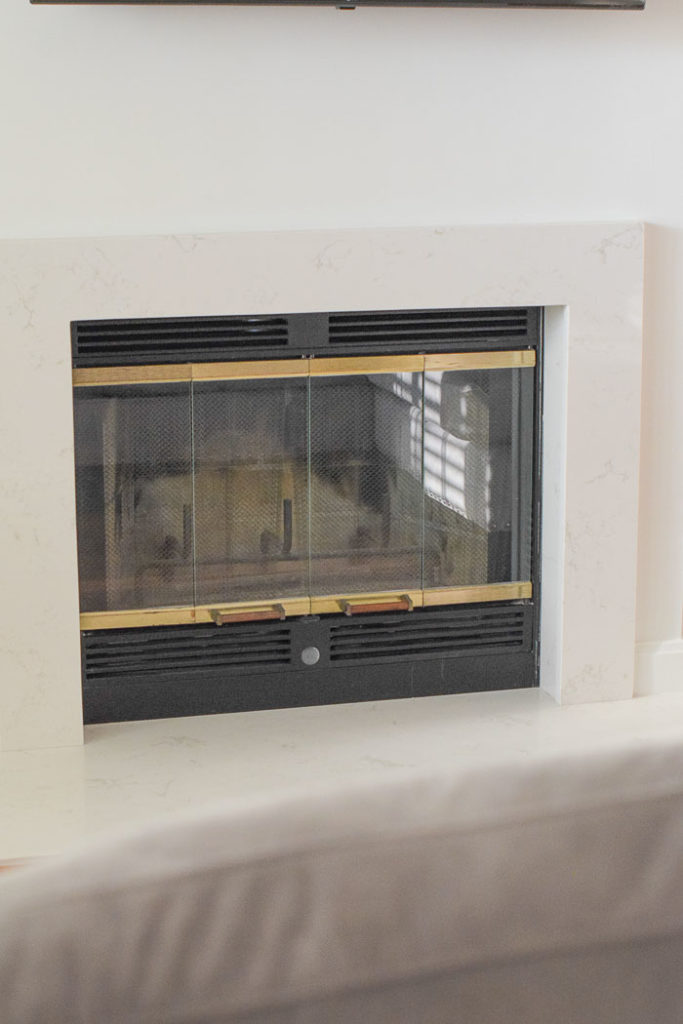 One place we weren't expecting to do much work was the fireplace. I didn't love the previous tile but I didn't hate it either. I wanted the large wood mantle removed though and when it came down the existing tile broke. So, I called in the help of my friend Claire Zinnecker, she knows the minimalist look I was going for and suggested we match the fireplace surround to the countertops in the open kitchen. It tied the rooms together perfectly! We are SO happy with the way this turned out.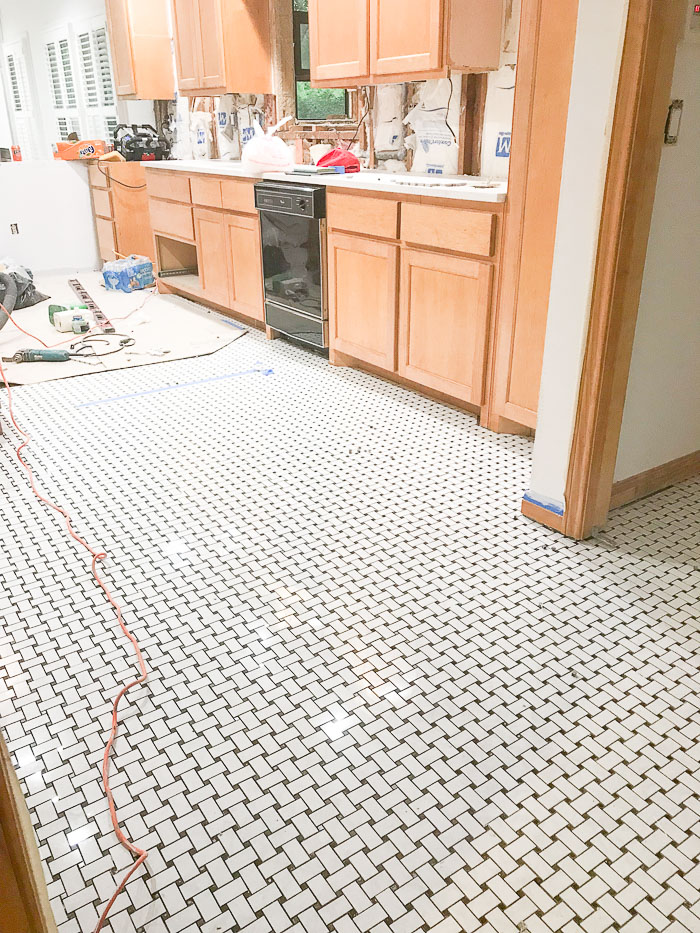 The thing I was looking forward to most in our home renovation was the kitchen, of course! I had my heart set on a black and white tile. I wanted to modernize the house but still stay true to the history of the house. Since the house was built in 1950, I decided to go with a black and white kitchen. I KNEW I wanted black and white tile. We searched high and low to find a basket-weave tile that could stand up to the foot traffic of a kitchen without breaking. We finally found a version that was perfect. Seriously SO excited to show y'all how this one turned out!
I'll post more details in the coming weeks! I'll be linking to all the products we used, so let me know if you have any specific questions!