I recently posted on my Instagram Stories how much I've been loving dessert cereal at night! And guess what, apparently I am late to the dessert cereal game because y'all have been loving it as well! Ya know your girl loves her smoothies in the morning but after that dessert cereal post, it got me all excited to see how I could make another sweet treat that packed in some more nutrients. Enter these French Vanilla Smoothie Bowls! They taste like dessert but have nutrition from whole foods and lots of protein and fiber.
This post is sponsored by Juice Plus+. Thank you for supporting the companies that keep this blog going.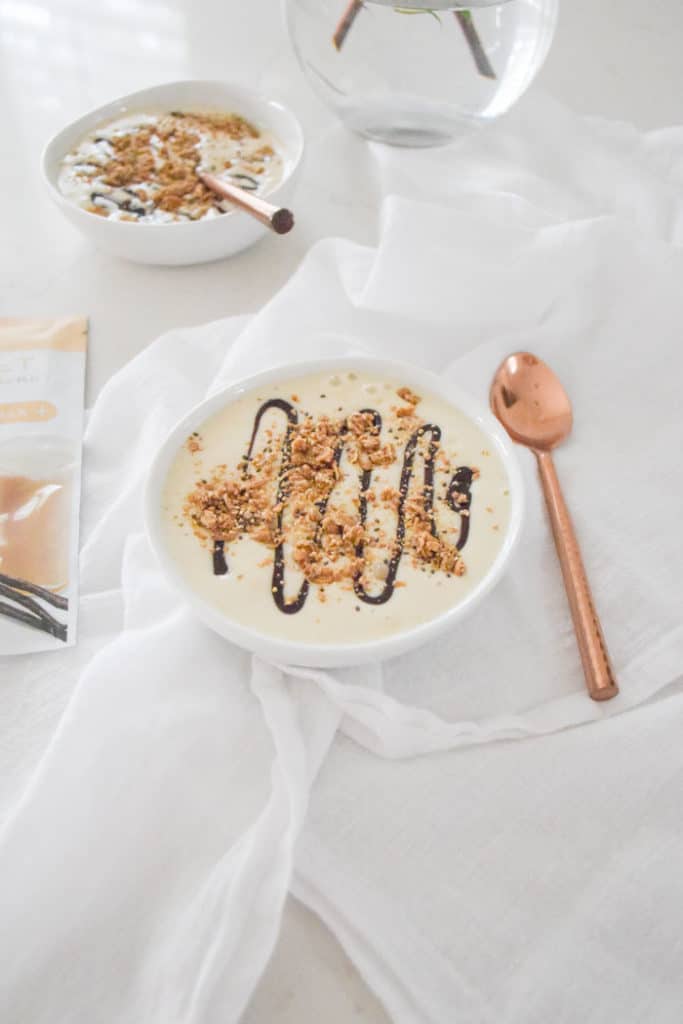 Sweet, creamy, cold and delicious! Sounds like ice cream, right? Well, in this case, it's this thick and rich French Vanilla Smoothie Bowl! I love to eat it for dessert but it would be great for breakfast too.
I am always looking for ways to add more plant-based protein to my diet and Juice Plus+ is just the thing! Their products are made from real fruits and vegetables and their concentrated powders and gummies add lots of antioxidants and phytonutrients, not to mention protein and fiber, to your diet. I love this French Vanilla mix from their Complete line. It offers 13 grams of protein and 32% of your daily fiber in just one serving.
So basically what I am saying is that yes dessert can be healthy! You're welcome!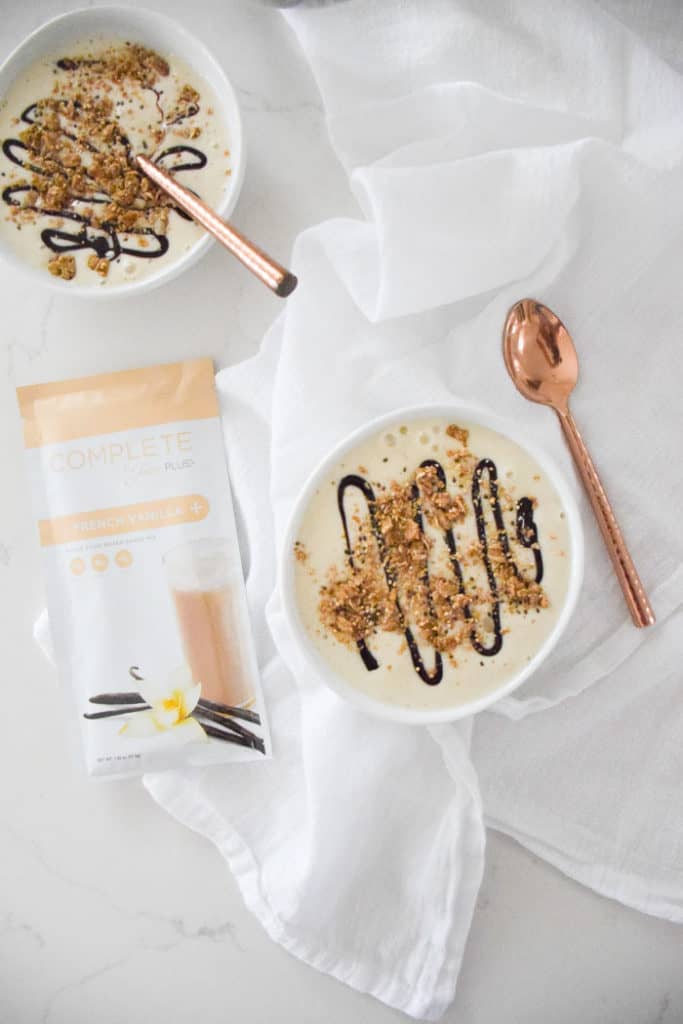 French Vanilla Smoothie Bowls
Makes 2 smoothie bowls
Ingredients: 
2 frozen bananas
1 pack of Juice Plus+ Complete French Vanilla
1 cup almond milk
1/2 cup granola
2 tablespoons melted dark chocolate
Directions: 
Combine frozen bananas, milk and Juice Plus+ Complete French Vanilla in a blender until smooth.
Divide into two bowls, top with granola and drizzle with dark chocolate.
Enjoy this dessert smoothie bowl!