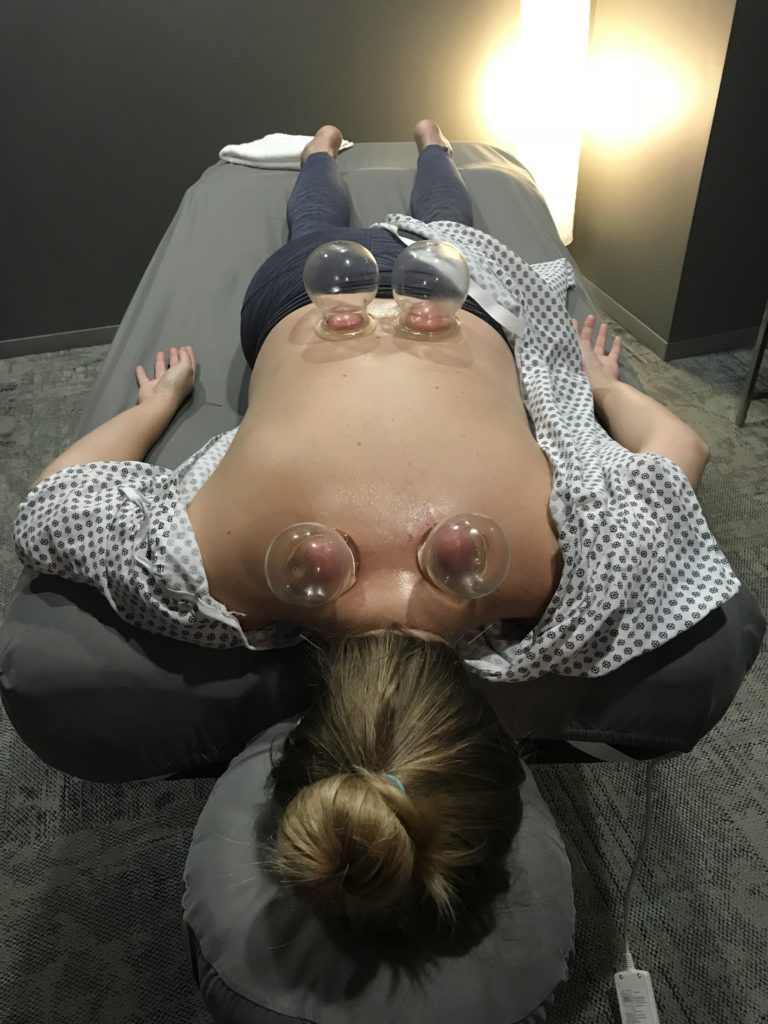 I did a thing. I did cupping and acupuncture. Yup, sure did. Cupping is something I had heard about years ago but never knew much about it or where to go to try it. When I teamed up with Evolve Cryo and Wellness this month to tryout their services, I knew cupping was something that I wanted to try! They even did some acupuncture too. I was surprised by the results!
The cupping was really interesting. Yes, it left bruises but they were on my back and I didn't mind. The bruises weren't painful at all, just more cosmetic. Cupping was explained to me as the opposite of massage. So, usually we tend to press down or inwards to relieve the stress in our muscles but this procedure lifts the stress out. It also opens up your pores and toxins can be released. You also need to keep the skin covered afterwards while they close back up to prevent the reverse from happening.
I left my cupping session feeling lighter and had a glow about me. Almost a little buzzed feeling but in a good way. I definitely slept well that night!
I had a few questions for our resident expert and Evole Cryo and Wellness owner Shannon. Read on to see what she had to say!
Cupping and Acupuncture in Austin
What is cupping? 
Cupping uses suction to mobilize soft tissue in an effort to release fascia and break up stasis associated with muscle tension. Increased blood flow can help the body detoxify and recover from injury and workouts. Cupping may also be used aesthetically for lifting.
Cupping helps reduce pain and inflammation, increases blood flow, enduces relaxation and feels like a deep tissue massage in its after effects. The masses became curious about cupping after the 2016 Olympics where Michael Phelps, among many others, were seen with the marks associated with cupping. It's not just for athletes, however, we see a wide range of guests with varying issues.
What should a first timer know before getting their first session?
That you will walk away with round marks ranging in color and duration, and cause a healing response in the body. You feel the benefits of cupping right away. Someone with decreased range of motion will be very pleased with this therapy. However, anyone carrying tension will experience immediate benefits.
Why do people love cupping so much?
Relief.
Have you tried cupping or acupuncture? What did you think? Are you interested in it? Tell me in the comments!