Sharing all about Baby's 1st Christmas Tree! This gender neutral tree is perfect for all the winter holidays!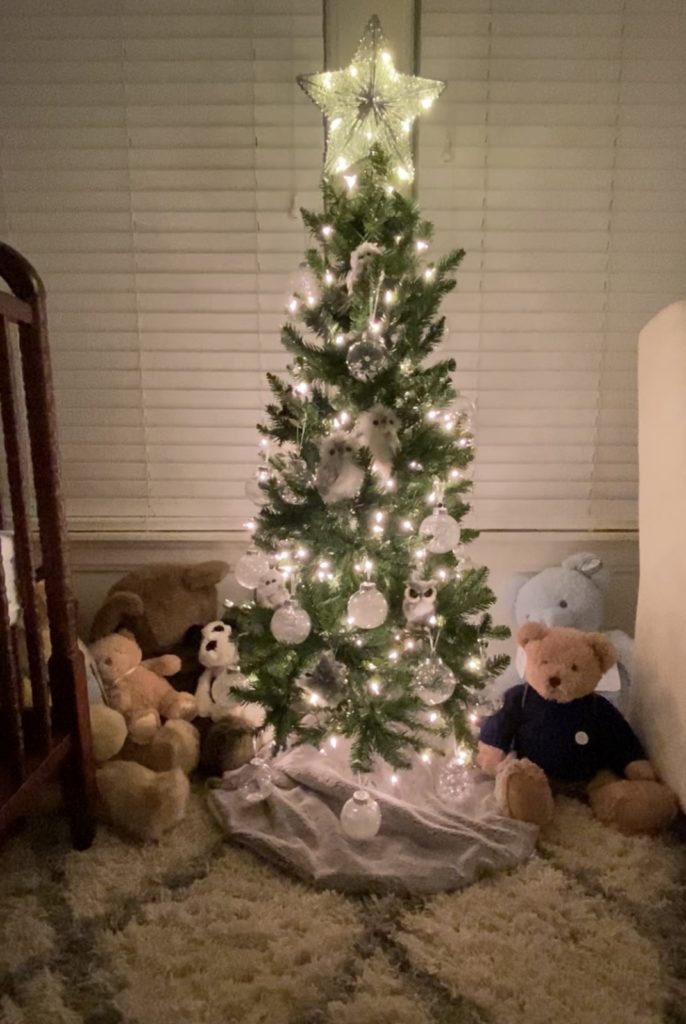 As you all know, Christmas is my favorite time of year! I love all the lights, cozy nights by the fire and of course delicious cookies! Now that we have a bébé there are lots of traditions that I am excited to share and start with him. I was so excited this year to create and decorate a tree for Warren. His tree is simple and I love how it turned it out. I think it would be perfect for a girl or boy and it has a nice, neutral vibe of whites and greys with a few sparkles and some woodland creatures! I linked to everything so you can create this tree in your home!
This post contains affiliate links. If you purchase a product through these links I may earn a few pennies. Thanks for keeping this free blog going! 
Baby's 1st Christmas Tree
There is something so magical about this time of year to me and it's only more special now that we have a little bébé crawling around. Warren's tree was the first tree up in our house this year and I am so excited to be sharing all about it with y'all!
At first I wasn't sure which direction I wanted to go with the decor. His nursery is pretty simple and doesn't really have any big theme. I started searching a winter wonderland tree but wasn't quite getting the vibes I wanted. Then I came across these owls
and started down that path.
Eventually, I wound up with what I call a Winter Woodland Creature Christmas Tree! I absolutely love how it turned out and it makes his room so cozy. Warren loves staring at his tree from his crib. We leave it on all day but turn it off at night so he can sleep.

Winter Woodland Creature Christmas Tree for Kids
There is something so special about the first Christmas with a new baby! I decided that I wanted a tree that would be neutral enough to grow with him and that could be used in different parts of the house since we are in the midst of big renovation and I am not quite sure how everything will shake out with rooms and such next year.
After being inspired by the owls, I knew a woodland creature theme would be great! The little animal ornaments were cute and playful enough for a kid but also could be used in another space like a playroom or guest room if we wanted something different in his bedroom next year.
Although, we have been loving this tree so much in his room this season that I can't see us not looking forward to putting it up again next year! While we usually do a real tree in our living room, I like to do fake trees in the other rooms in our home. Mainly because I think to start decorating early and the fake trees won't wilt in the Texas heat haha.
Gender Neutral Christmas Tree Decor for Kids
Here are all the items I used for Warren's first Christmas tree!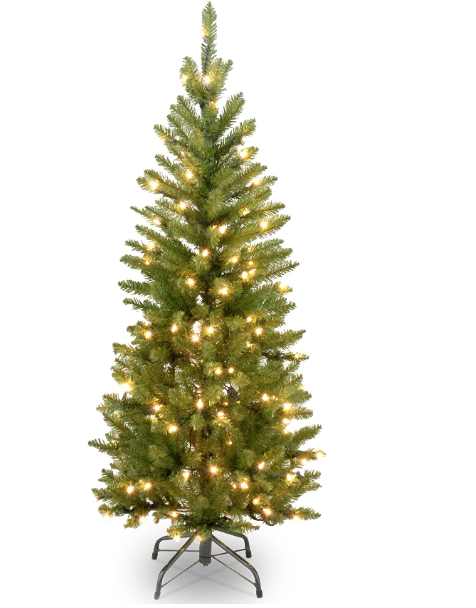 Christmas Tree– This tree was perfect for the nursery! It's a skinny tree but fluffs up nicely. I love that it is prelit. It was super easy to put together and isn't heavy.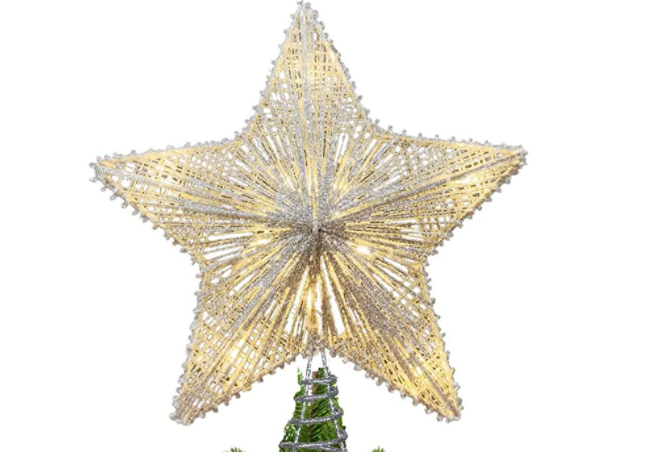 2. Star Tree Topper– This star topper is silver with warm led lights. It's battery operated. It fits nicely on top of this tree and I love the way it sparkles.
3. Faux Fur Tree Skirt– I love this cuddly tree skirt so much I am thinking about buying one for the main tree in our house! It goes perfectly with the warm, neutral tones I was going for but adds some texture.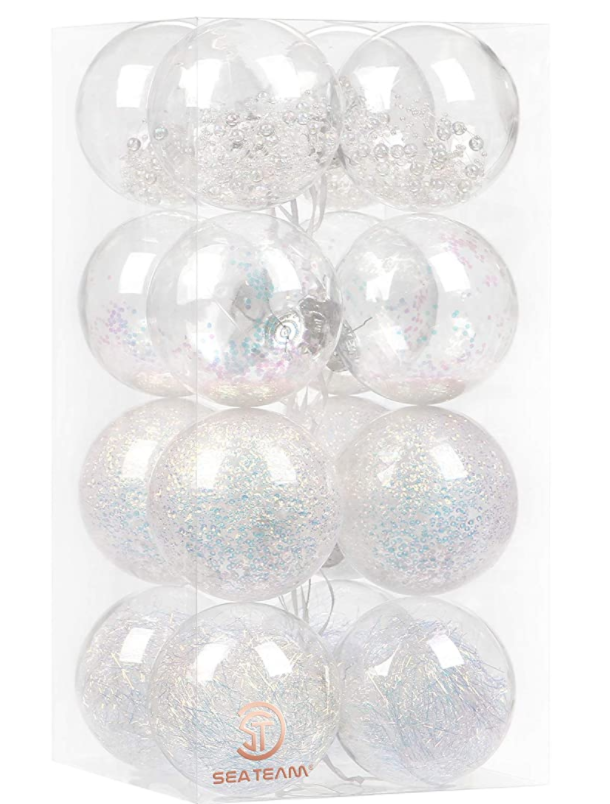 4. Shatter Proof Ornaments– I never thought I'd be using plastic ornaments but here we are. With a crawling baby who grabs for everything, I needed ornaments that wouldn't break. These are clear and inside each one are little decorations. I love how the light of the trees picks up the details in these without looking too fake or tacky.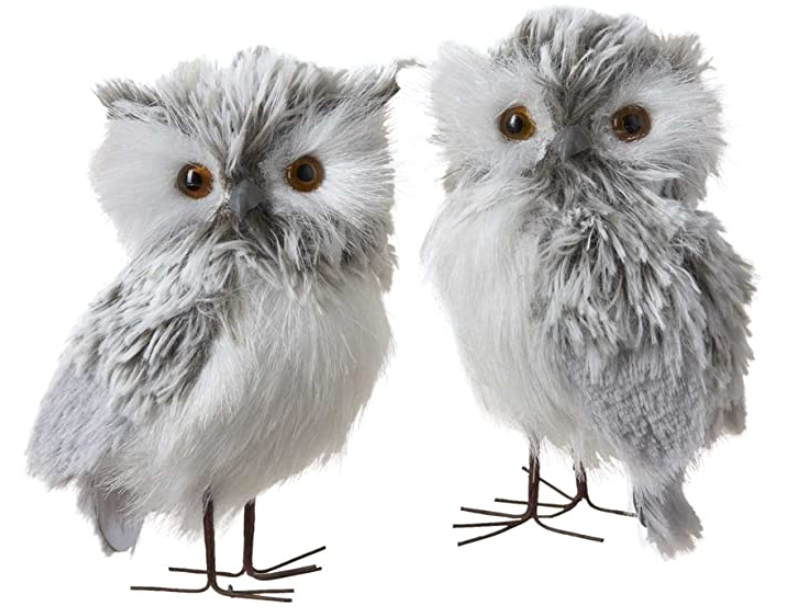 5. Fluffy Owl Ornaments – These little cuties are what inspired this tree! They are playful and perfect for kiddos of all ages.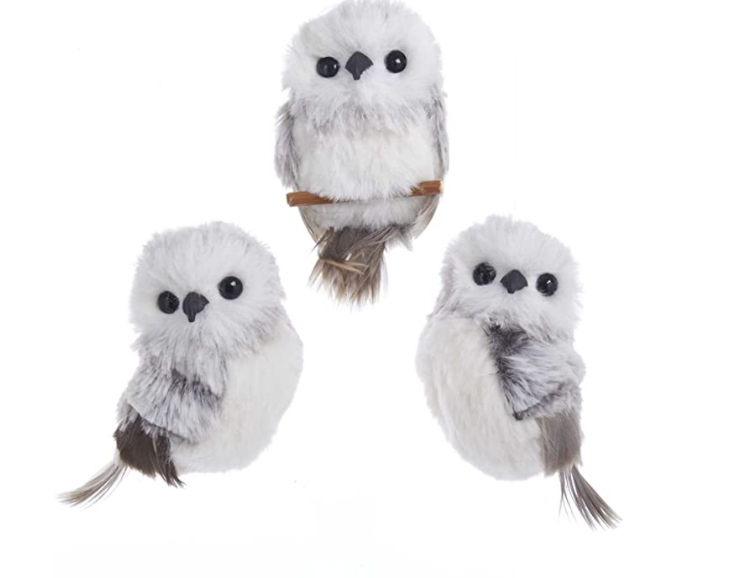 6. White Owl Ornaments – I wanted to give the owls a few friends and these were too cute to pass up!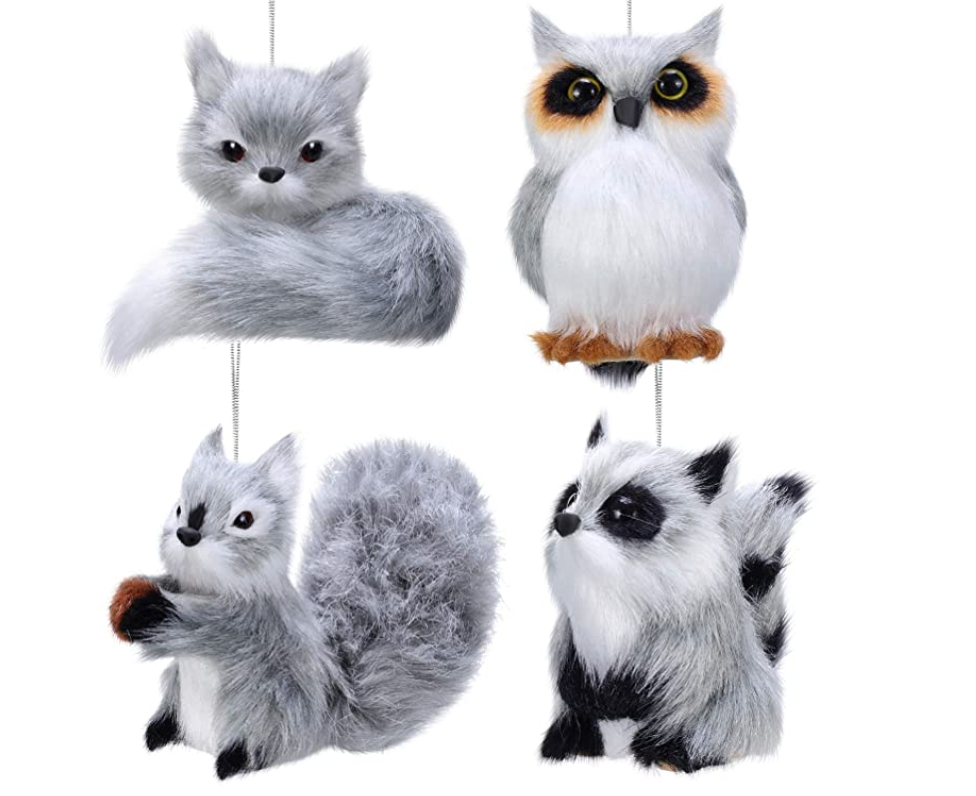 7. Woodland Creature Ornaments – And lastly a few more creatures to round things out! I knew my husband would love these too. I thought they gave the tree a little more personality and I know Warren loves them too!
Do you have any holiday traditions you love sharing with your kids? Tell me in the comments!