Time to refresh your morning routine! I am always looking for ways to improve my sleep and nutrition so that I can function better during the day. Now I am taking a look at my morning routine to see how I can make some small tweaks to give me a little boost in the morning and some extra energy during the  day.
This posted is sponsored by Babbleboxx and the following companies: Waterpik, Casio, Charlotte's Web, The Synergy Company and Primal Life Organics. Thank you for supporting the companies that keep this blog going! 

5 Ways to Refresh Your Morning Routine for a Healthier Day
Wake Up With A Steamy Shower Massage
I often times like to take a shower before going to bed because I like to feel clean when I go to sleep. I found that taking a shower in the morning though really helps me wake up! Otherwise, there's a good chance I might just stay in my pjs all day.
For this post, I tried out the Waterpik Power Pulse Massage shower head. The shower head was super easy to install! Only two parts that I had to screw off and on and it was ready to go. It has twice as much massage power as other shower heads. BMW loves the rain shower feature and I like the hand held to get off the suds off of Mimi!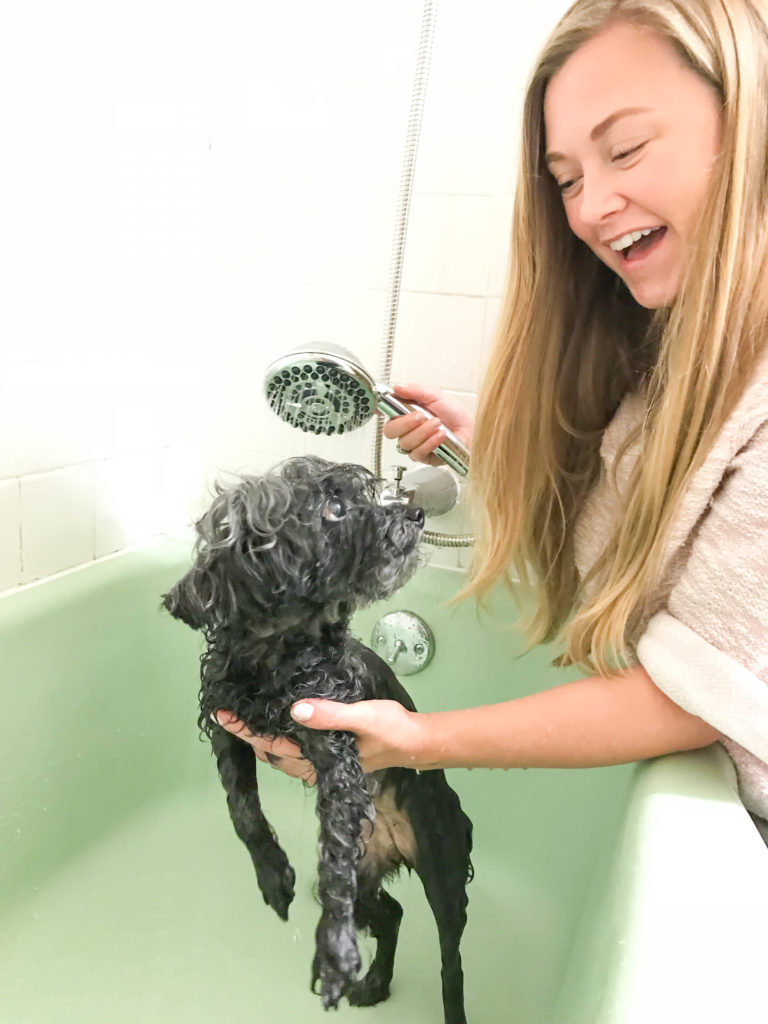 Feed Your Brain With MCT Oil
I've been reading quite a bit about the best foods to eat in the morning to get your brain going and MCT Oil keeps coming up! It's the fat that is in butter coffee and is supposed to help jump start your brain without a sugar rush. The Mint Chocolate Hemp Oil from Charlotte's Wed is infused with MCT Oil tastes like a little treat and really helps my brain get going.
They also have a hemp infused balm that is great for keep my hands super smooth. Hemp is a great thing to add to your wellness routine each morning.
CW Hemp unique discount code for 10%: BABBOXRMGG7D7HC8DJ
1 USE PER CUSTOMER (Not valid on Bulk Products) Expire 2/15/17
Use Charcoal For An All-Natural Extra White Smile
I've written about how great activated charcoal can be before and I was excited to try the all natural toothpowder and charcoal infused toothbrush from Primal Life Organics. Like the actual toothbrush is made with charcoal, which is super convenient and gentle enough to use everyday. I am all about that white smile (did it for the 'gram!) so this is an easy switch in my morning routine.
DISCOUNT: PLOBOXX217 for 20% off purchase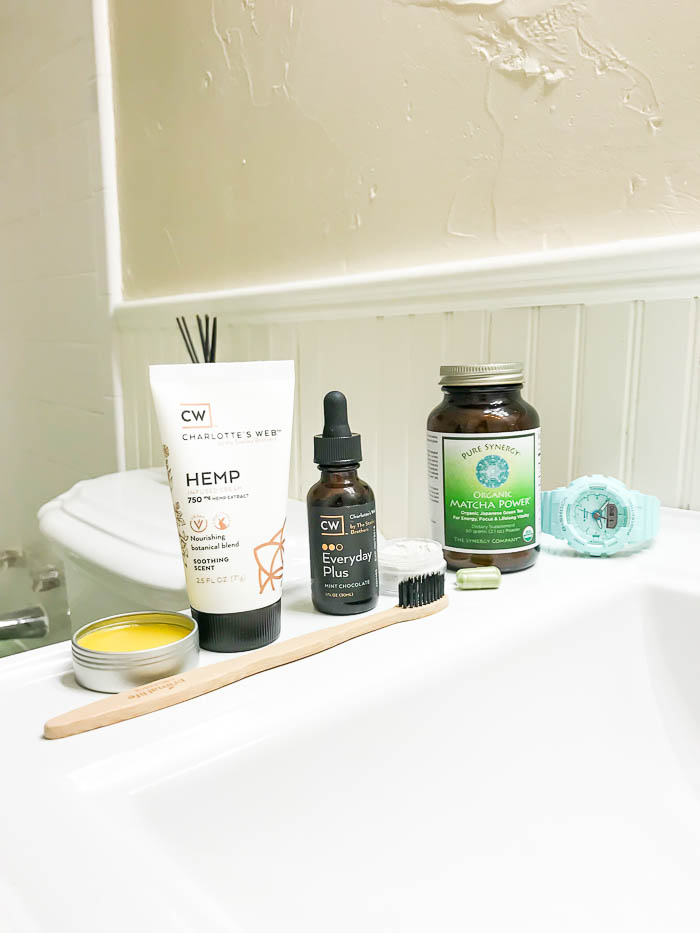 Get A Boost From Matcha
I'm black coffee drinker but I'm a sucker for a bright green matcha drink! Sometimes though it can be intimidating to make a latte at home but that doesn't mean I don't want to get the benefits of matcha! Especially after my trip to Japan, I've been hooked on matcha and it's energizing benefits.
The Syngery Company is great because they have matcha pills! It's a super easy way to get all the benefits of this super green tea without having to grab a latte. Unless you just want to of course! Which my fav in town is at Forthright Cafe.
Count Your Steps
I finally caved and got a step tracker last year. I had resisted the Fit Bit movement but then I finally had to check to see what it was all about. I have to admit though, I sorta hate how the step trackers look. Enter the G-SHOCK S Series step tracker, which comes in super cute candy colors, and keeps my looking fresh.
Do you have a step tracker? I didn't realize how much I move during the day! And on some days, how little haha. Can anyone relate to being stuck on a computer all day?
What does your morning routine look like? Anything I should try to make my days start a little better? Tell me in the comments!