After living in Austin for almost 15 years, I've finally written up my favorite breakfast tacos in Austin!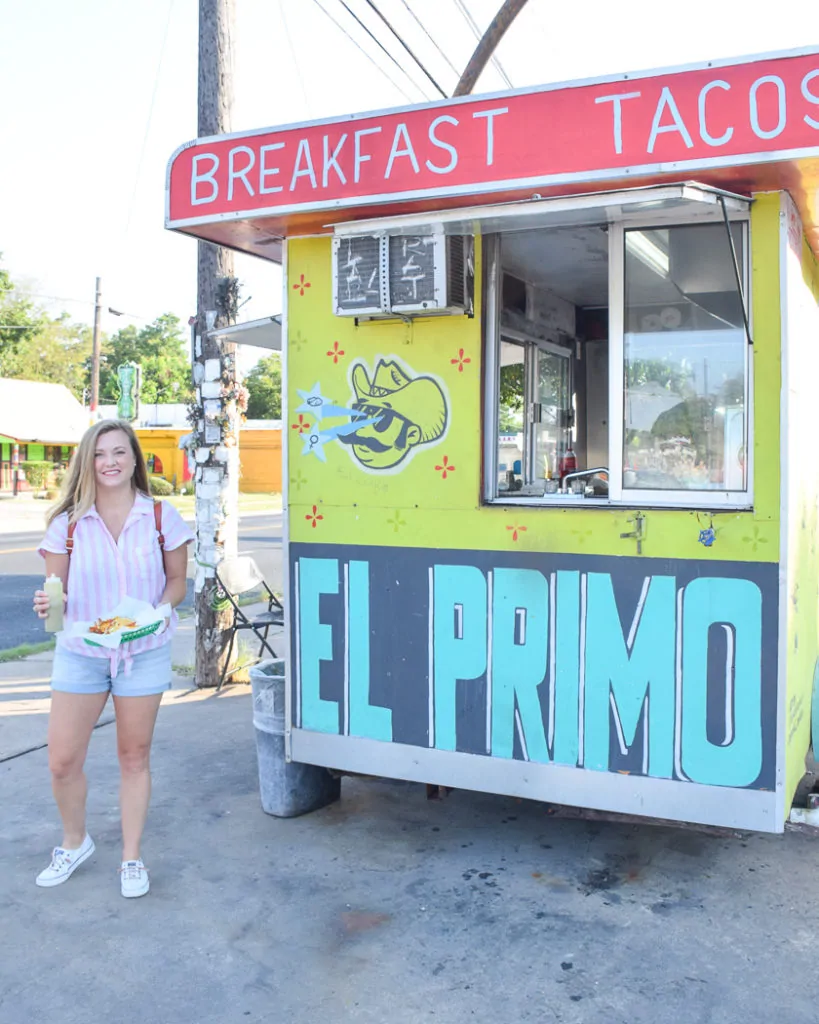 I eat breakfast tacos almost every weekend, no lie. Sometimes I can't believe that it took me this long to write this post. I mean I did write up my favorite breakfasts in town, but I know that breakfast tacos are the food people eat in Austin. The breakfast tacos might even be more synonymous with Austin than brisket barbecue and quite possibly even more beloved. So after years of research, I decided to the give the best breakfast tacos in Austin their own list!
How I Came To Love The Breakfast Taco
I am about to really age myself but I still remember when Torchy's was a stand alone food trailer on  rundown South 1st. My roommates and I would roll up on any given Saturday morning and order copious amounts of tacos and regale each other with our stories from the night before. Sometimes, there would be a fire pit, sometimes there would be a basketball hoop, and we would just hang out and eat. And probably would be really obnoxious. Eventually, lines started to form outside the trailer on weekends and we had to wait for our food. And you know how Austinites feel about waiting in line. We hate it in case you were wondering. The first time I really started eating breakfast tacos was when I moved to Austin for college. I had had breakfast burritos before, but the breakfast taco was a little different. It was smaller, had more flavor, and it was easier to eat. I loved that I could order two, or sometimes more, and wasn't committed to only one combination of tortilla contents like I was when it came to the burrito. It became such a morning staple that often when I went back home for the holidays or to visit my parents, I literally didn't know what to eat for breakfast anymore.
A Note About Salsas
Once you've had a taste of your first breakfast taco, usually wrapped in foil or served in a plastic basket, you can't really go back. I love the way the cheese and eggs melt together. I like how soft the tortillas stay when they are all coddled together with the hot contents. I judge taco places heavily by the amount and kinds of salsas they serve. There should be multiple kinds of salsas. Freely available for trying and refills. There should be mild, medium, hot and too hot. They should be fresh, preferably available in a pump or squirt bottle. If they aren't refrigerated or kept chilled in some way, you should probably rethink your taco joint choice.
Things You Should Know Before Ordering Your First Breakfast Taco
Breakfast tacos are most notably not huge. Most people order two, sometimes three and no one would judge for ordering four. You don't share breakfast tacos. Every gets their own taco. They usually run between $2-$3 each. They are almost always served on flour tortillas. You can order them on corn, but unless the place is SPECIFICALLY known for their corn tortillas, you should order them on flour. Even the most authentic places usually serve breakfast tacos on flour.
PEC stands for potato, egg, cheese. Which is probably the most standard of standard breakfast tacos. From there, each place usually has their own fillings, and is probably known for a few. Maybe it's chorizo, maybe it's the way the make their potatoes, maybe it's their salsas. It can vary from place to place but if you're unsure, a good ol' PEC is the way to go.
The Best Breakfast Tacos in Austin
And now for the list of best breakfast tacos in Austin! Some of them are from trucks, some are from restaurants. All are places that I visit over and over and each have their own unique contribution to what makes breakfast tacos so great. Did your favorite spot make the list?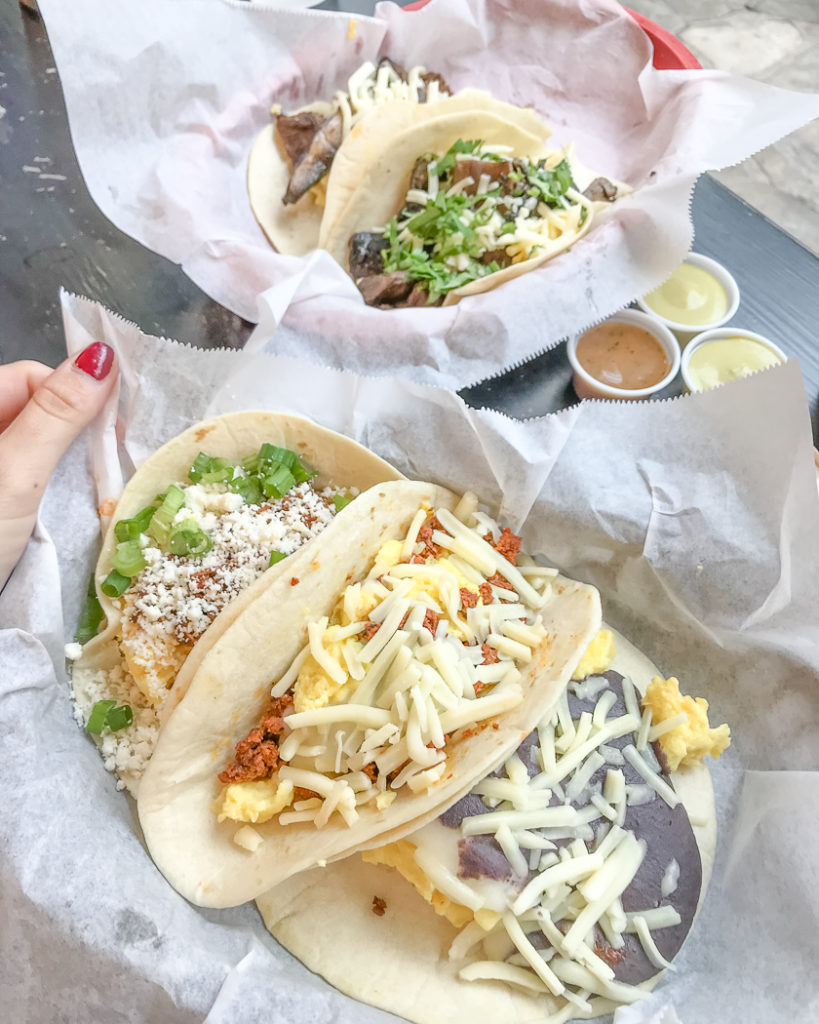 1. Taco Deli– This is definitely the taco place I eat at the most! I order the same thing 90% of the time: PEC on flour with chorizo, PEC on flour with refried black beans. Taco Deli is most famous for their Doña sauce, which is a spicy jalapeño blend and is a soft green color. A little bit goes a long way here! Secondly, the potatoes, or papas, at Taco Deli are mashed. It's weird and not traditional at all but I love them. Some people hate them. Try for yourself and see!
Taco Deli has been wildly popular in Austin for well over a decade, this local chain has even expanded outside of Austin into other Texas cities in recent years. It's still one of my favorites though and should be on your list!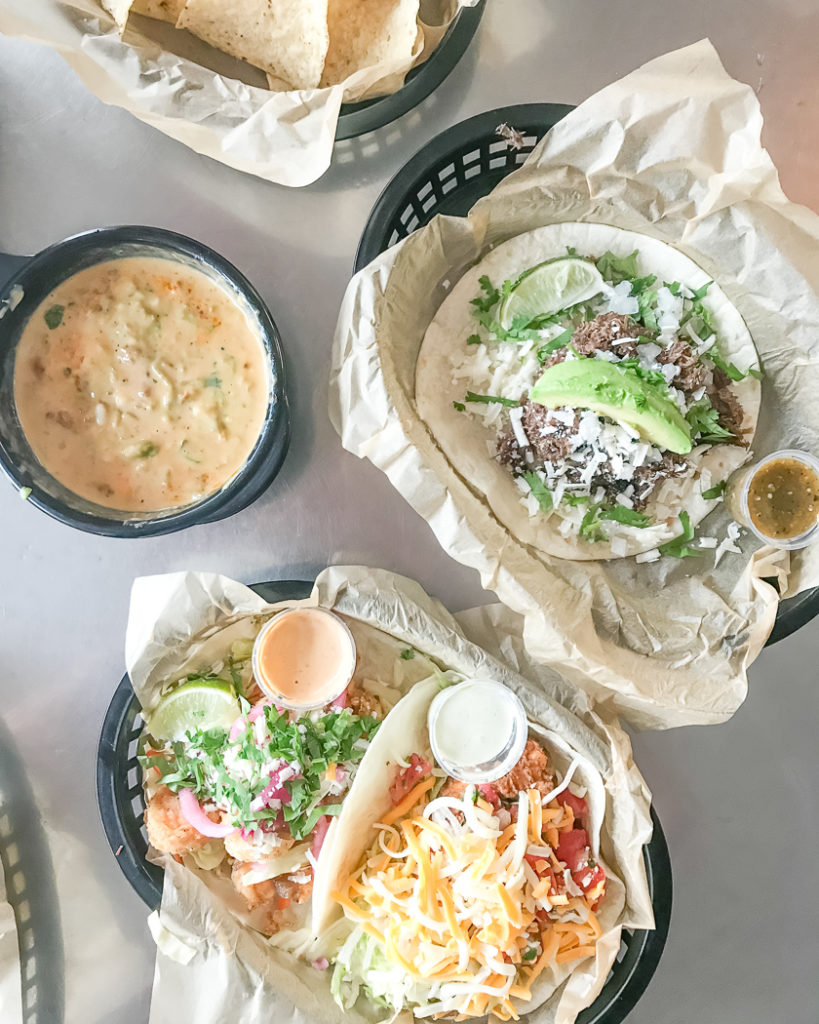 2. Torchy's Tacos– Another wildly popular Austin-born chain, Torchy's Tacos are now seemingly everywhere. Their taco combinations are heavier and most notably more fried. Their Green Chile Queso is where it's at though. Don't skip the queso, even with breakfast! I usually get a Democrat and a PEC here.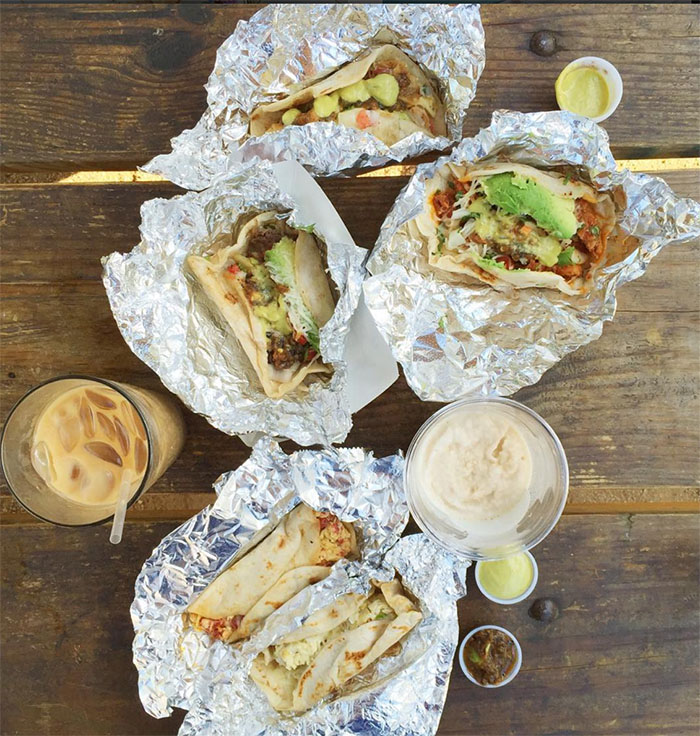 3. Veracruz All Natural– This Austin food truck has now expanded to multiple locations and even a brick and mortar. A true Austin success story! They have augafrescas and delish salsas, which you should try several. Honestly, you can't go wrong with any of the breakfast taco fillings here and migas is by far the most popular.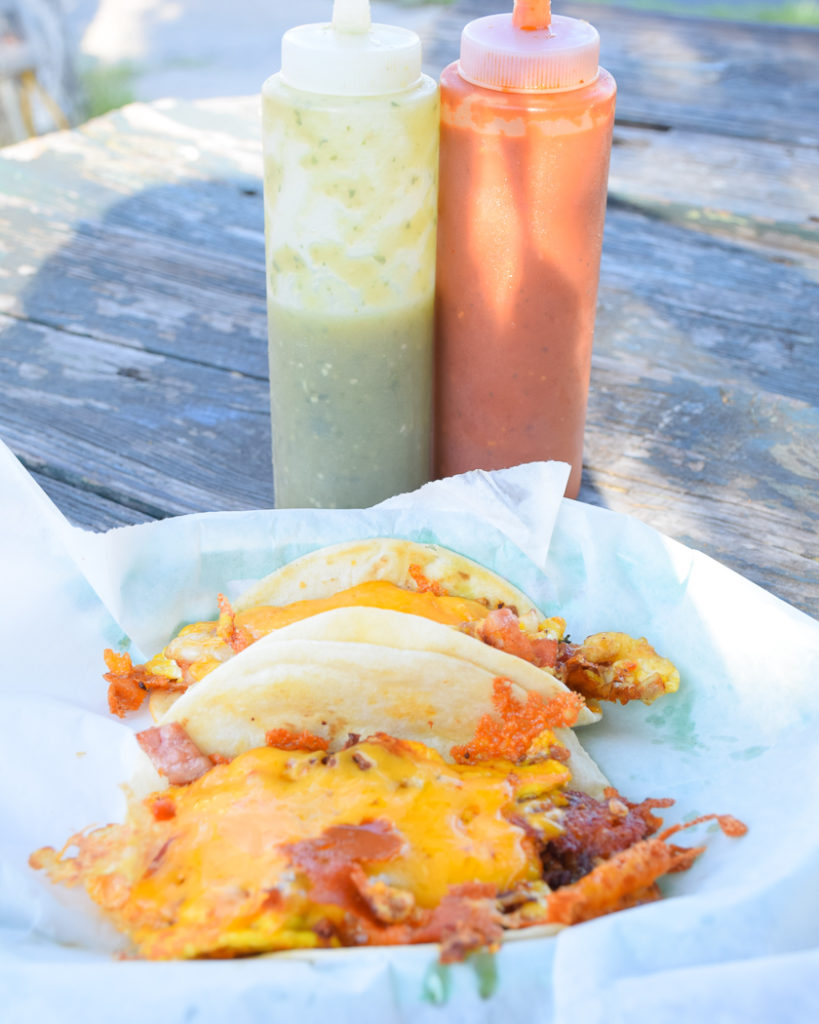 4. El Primo– This taco stand doesn't look like much on the outside but it's what's on the inside that count. Jose Luis makes his own chorizo and his own salsas. Despite a line, somehow Jose Luis remembers every single order with perfection, never even stopping to write it down. These griddle-top breakfast tacos take time to make, so give yourself a few minutes. If you're in a hurry, be sure and order ahead online. The stand shares the parking lot with a coffee shop and convenience store where you can pick up drinks. PS- it's cash only!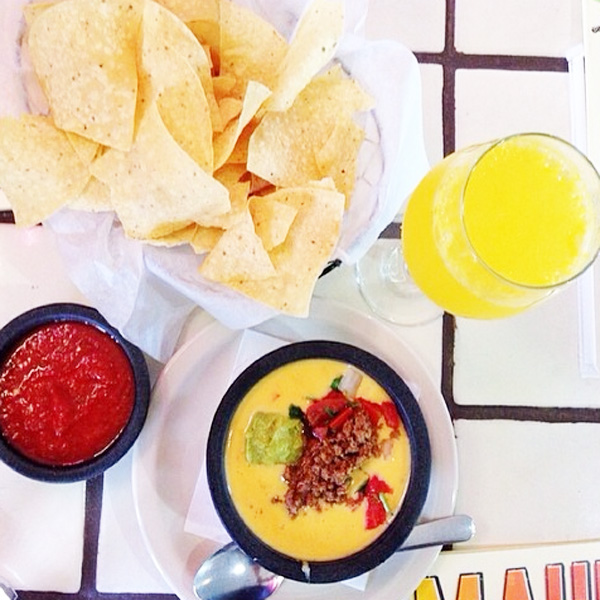 5. Maudie's– Maudie's Tex-Mex is a favorite among Austinites. Start with the Diablo Sol queso. The Pete's Tantalizing Tacos are my favorite and I usually order two with a side of their homemade salsa. They have other tex-mex breakfast staples like chilaquiles and huevos rancheros. Best of all, you can get a margarita with your breakfast tacos if you need a bit of hair of the dog.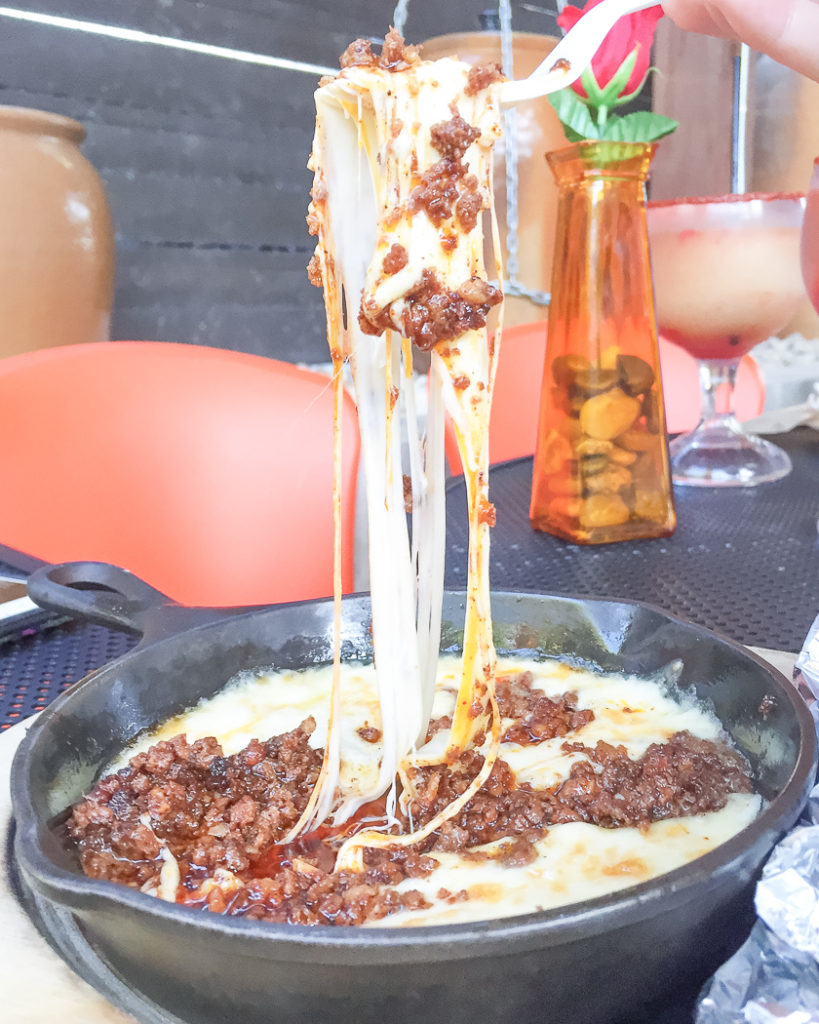 6. El Taquito– The tacos are really good here and I love their salsa bar. Their queso fundido is to-die-for and sometimes I like to order this for myself with extra tortillas and make a meal out of it. You can also get a Tamarind Margarita here or an array of augafrescas and horchatas. This place is open for breakfast, lunch and dinner and is a great late-night hang as well.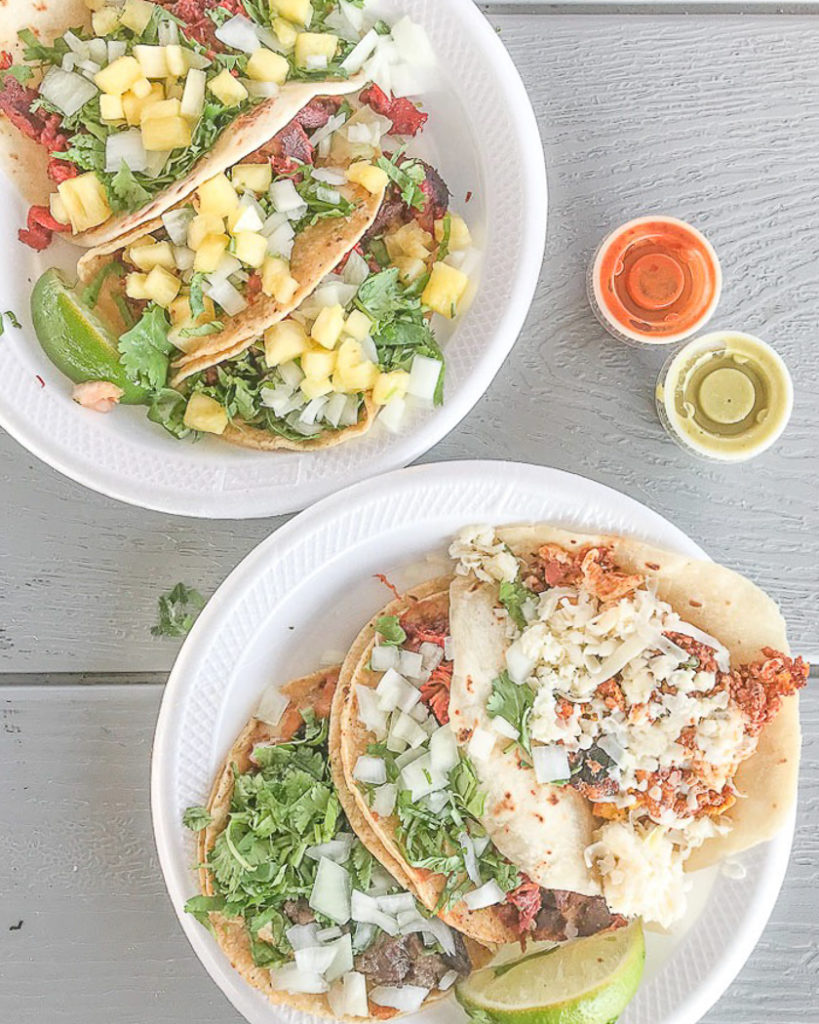 7. Rosita's– This taco stand in a parking lot that serves up some of the best Al Pastor in town on styrofoam plates. You'll know you are in the right place when you see a tent with tables filled with hungry customers. I like to order the gringa here, which basically means add cheese. They are known for their flour tortillas here so don't skip on those!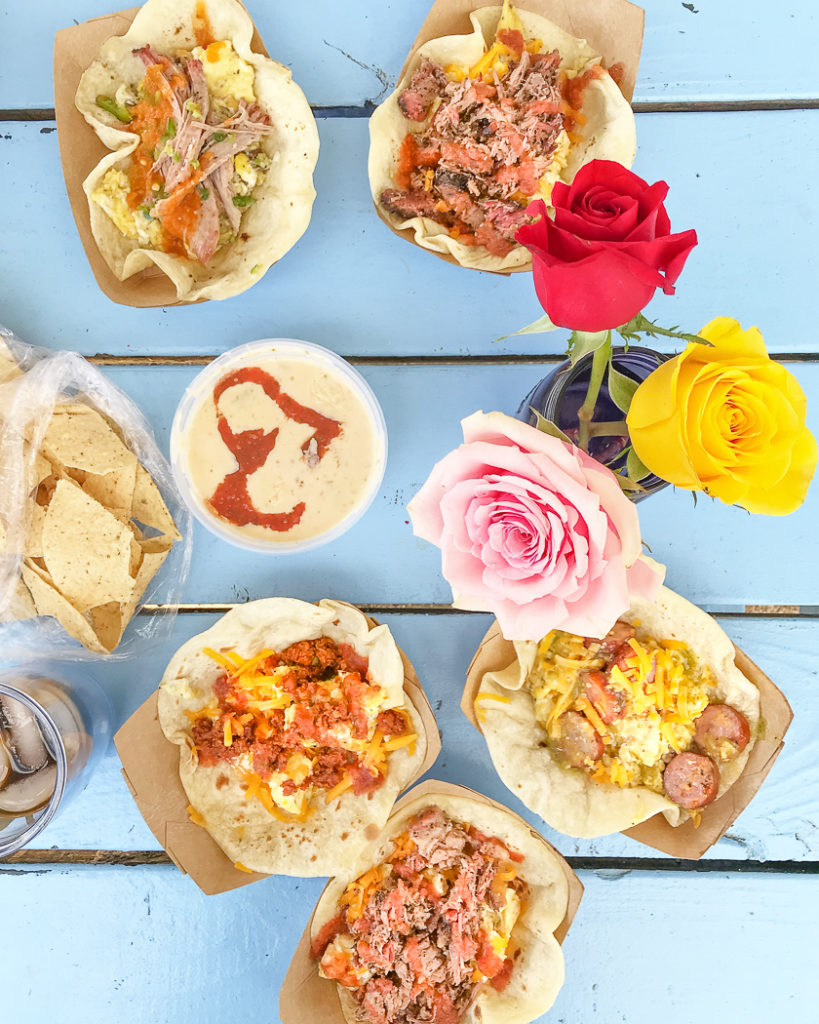 8. Valentina's– This place lies somewhere between a barbecue truck and a taco trailer and it's perfect in every way. Their brisket breakfast taco on homemade flour tortillas literally melts in your mouth. Don't skip this one! You need to make sure you're in line in time for breakfast. The queso is pretty bomb, too.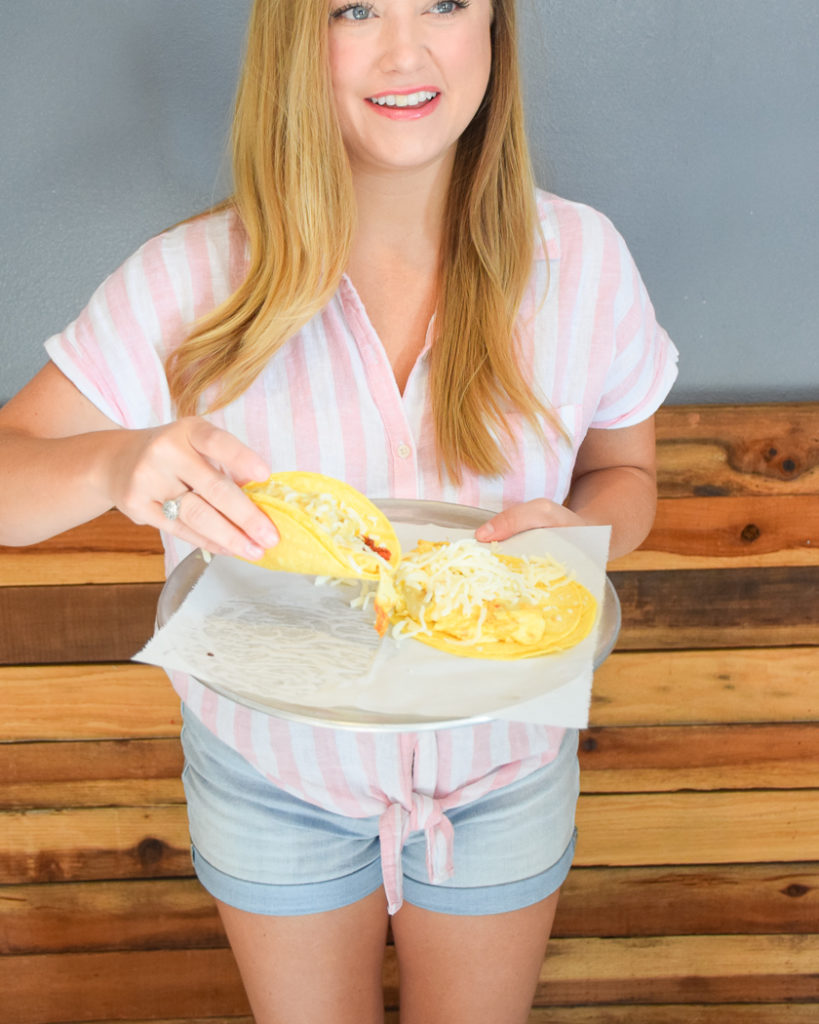 9. Papalote Taco House– They have a new location on South Congress, and one up north and another on South Lamar. I've had the corn and flour tortillas here and both are actually really good but opt for the flour if you can. I really like their salsas which can be found in the drinks fridge. I like to get a chorizo PEC and a regular ol' PEC here. The horchata is pretty great too.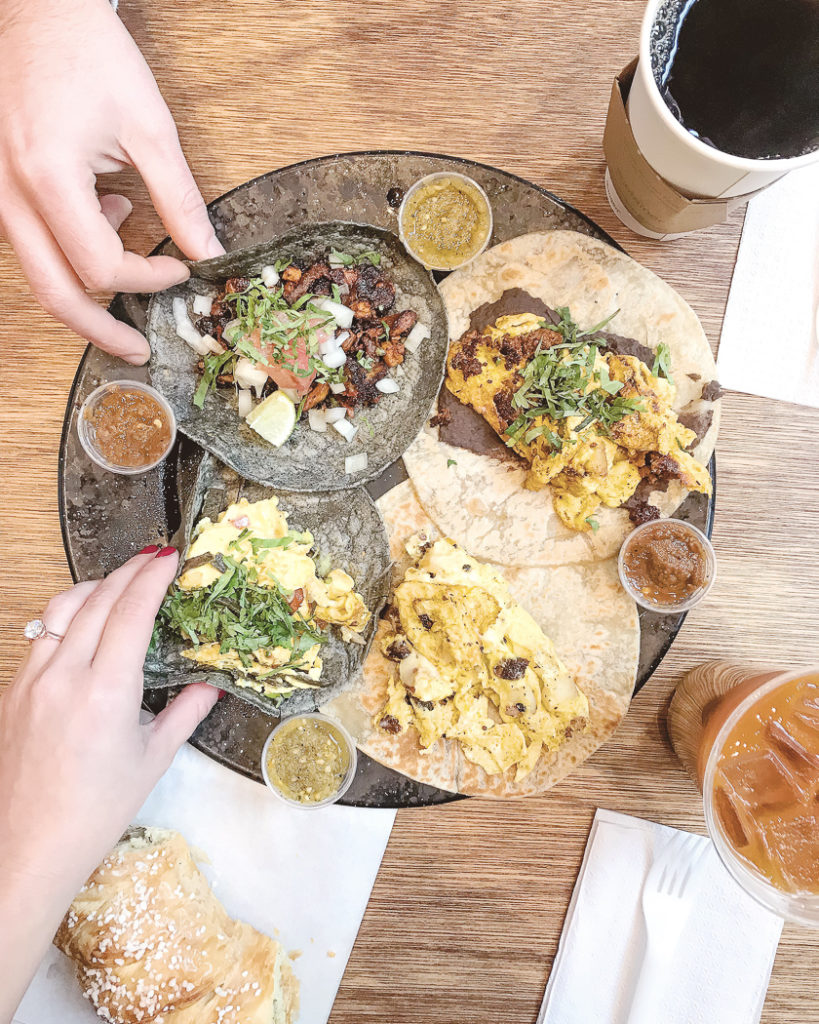 10. Dai Due Taqueria– Puts a really local spin on breakfast tacos with their wild boar al pastor and venison picadillo. The tortillas are homemade and we are big fans of their Café de Olla which reminds me of the ones we had all over Mexico City. Breakfast is served on weekends only in the Fareground complex. Grab a pastry from one of the other stands afterwards if you have any stomach space left!