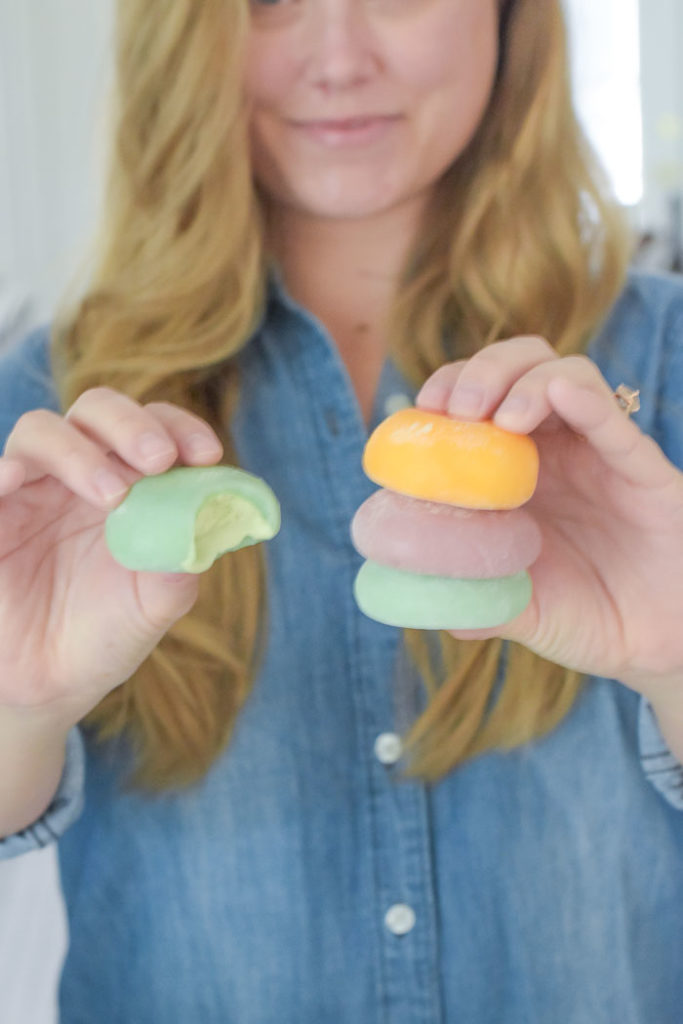 Mochi ice cream! Have ya heard of it? It's a creamy bite-sized amount of ice cream wrapped in sweet rice dough. I was a little bit late to this trend but better late than never! I haven't been able to get enough mochi ice cream lately!
This post is sponsored by Bubbies Ice Cream. Thank you for supporting the companies that keep this blog going! 
Bubbies Ice Cream was started in 1985 in Hawaii as small ice cream shop that the owner named after his grandmother, Bubbie! How cute is that? Years later, Bubbies transitioned into serving up mochi ice cream with fun flavors like Passion Fruit, Dark Chocolate Chip Strawberry and Green Tea! The ice cream is smooth and so creamy and the dough has just a hint of sweetness and chew to hold it all together. I love that these are hand-held bites of ice cream and only 90 calories per piece! Perfect for portion control!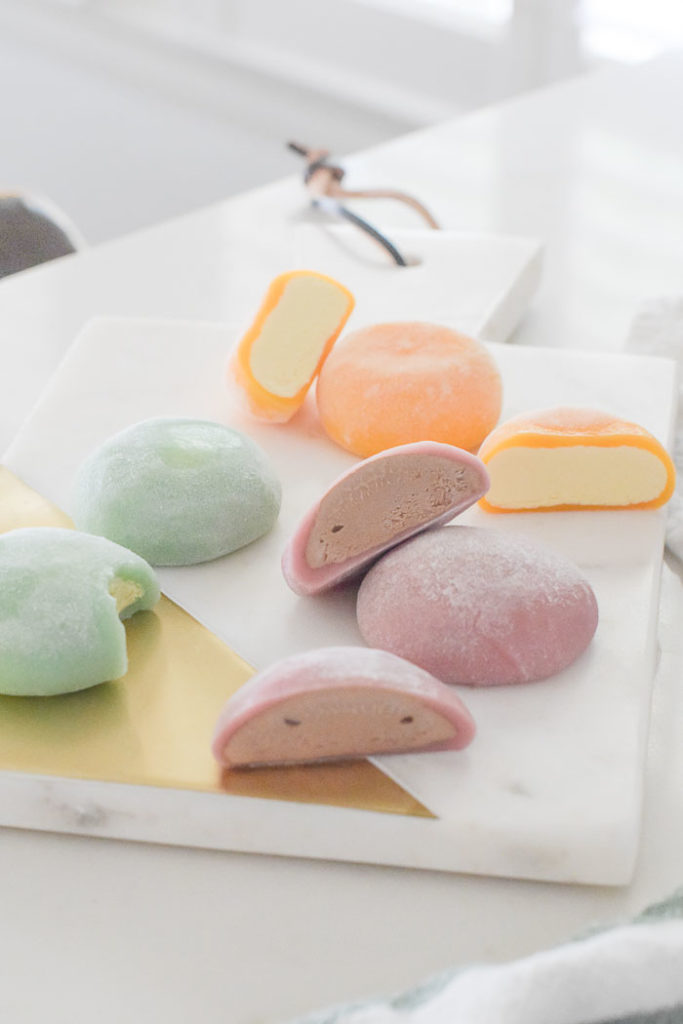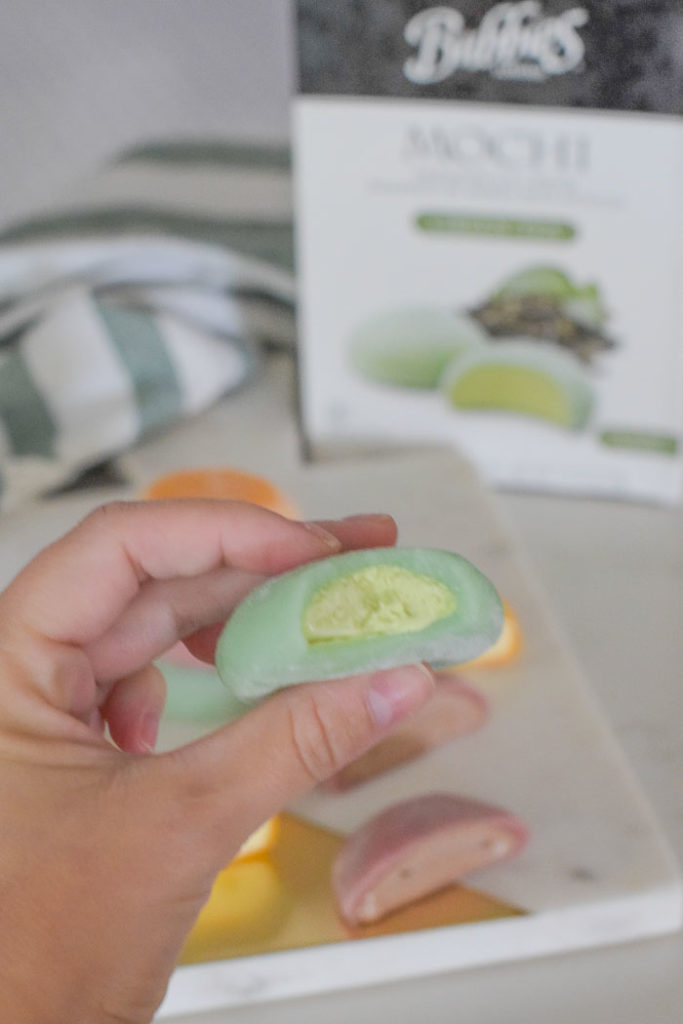 What Is Mochi Ice Cream?
That is something that I have asked myself for a while! Like I said earlier, I am a little late to the mochi ice cream trend. I wasn't sure if I would be a fan of the rice dough (hint: I am!) and I just liked other ice cream and was being stubborn. Well, let me just say that I am thrilled I gave mochi a try!
Mochi ice cream is a Japanese-American fusion dessert that started in Hawaii. The rice dough holds the little pockets of ice cream together and adds a nice texture. Even just out of the freezer it's not too hard to bite! BMW loves the Dark Chocolate Strawberry flavor and I really like the Green Tea.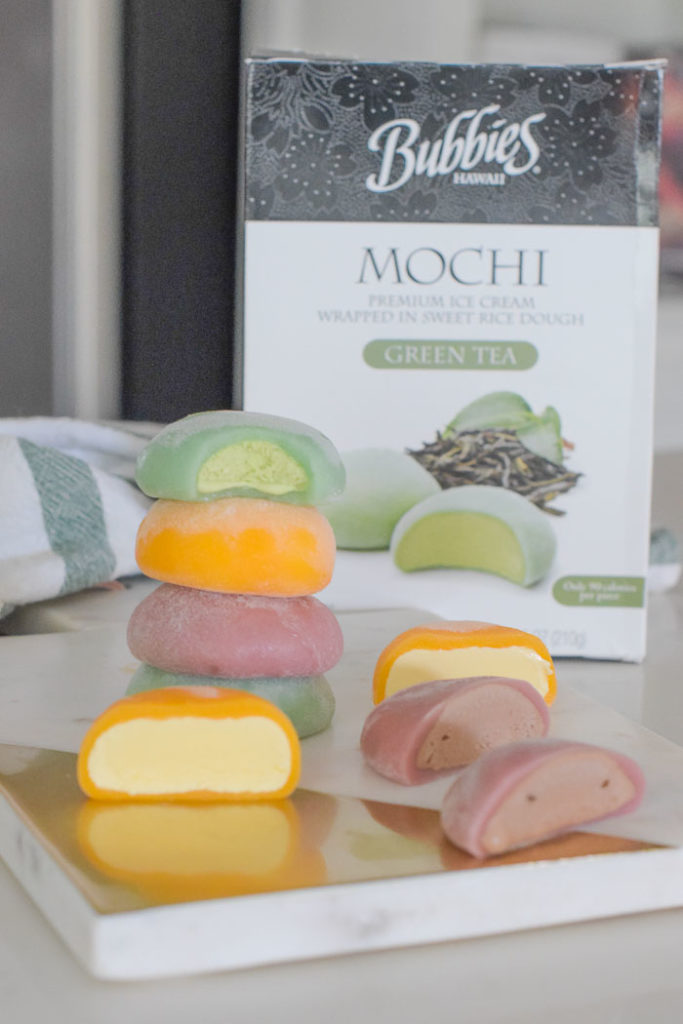 You can find Bubbies Mochi Ice Cream at Whole Foods and Central Markets around Austin. You can search their product locator to find Bubbies near you! They are also launching seasonal flavors that I can't wait to try! What flavor do you want to try?