We escaped for a quick weekend getaway to the Texas Hill Country at Omni Barton Creek!

A few weekends ago we escaped to the Hill Country! Best thing was that it was only a 20 minute drive from our house near downtown but felt like worlds away. Just look at those views! The Omni Barton Creek Resort and Spa hosted us and Mimi for a much needed weekend getaway!

Weekend Getaway to Omni Barton Creek in Texas Hill Country
We really enjoyed our stay at Omni Barton Creek! There were lots of pools and activities to keep us busy. The resort just completed a major renovation and it shows. Everything feels updated and fresh. We saw families, groups there for girls trips and birthdays and of course a wedding. There is a great golf course and attached country club. BMW didn't play this time but I know he wants to go back some time!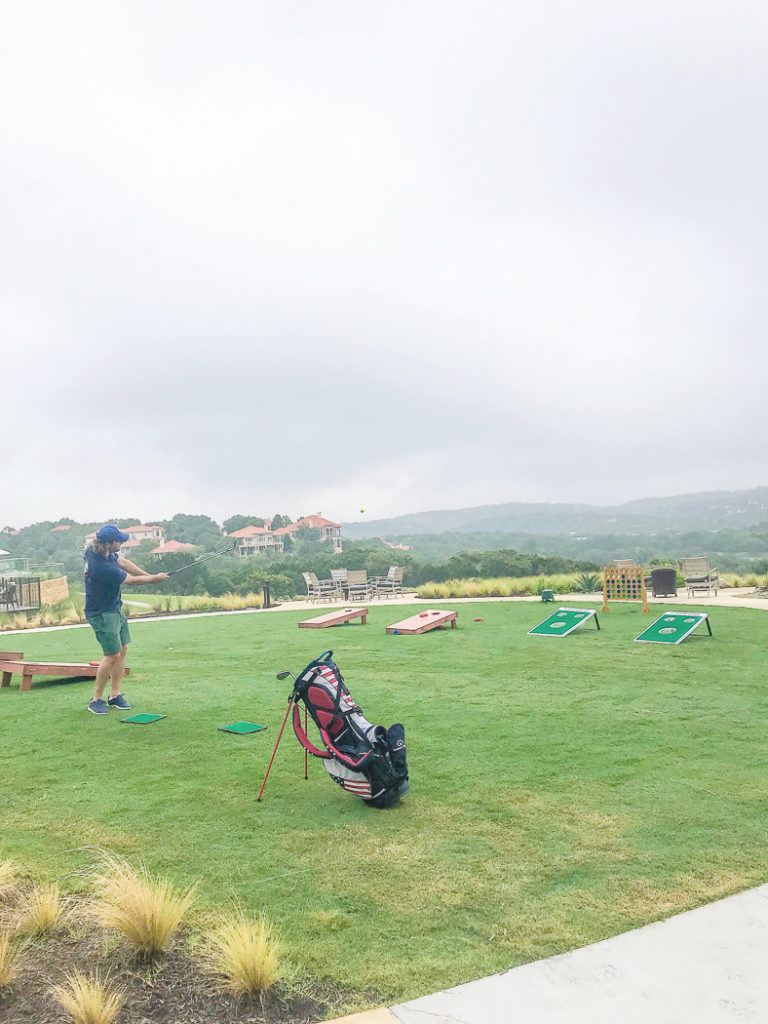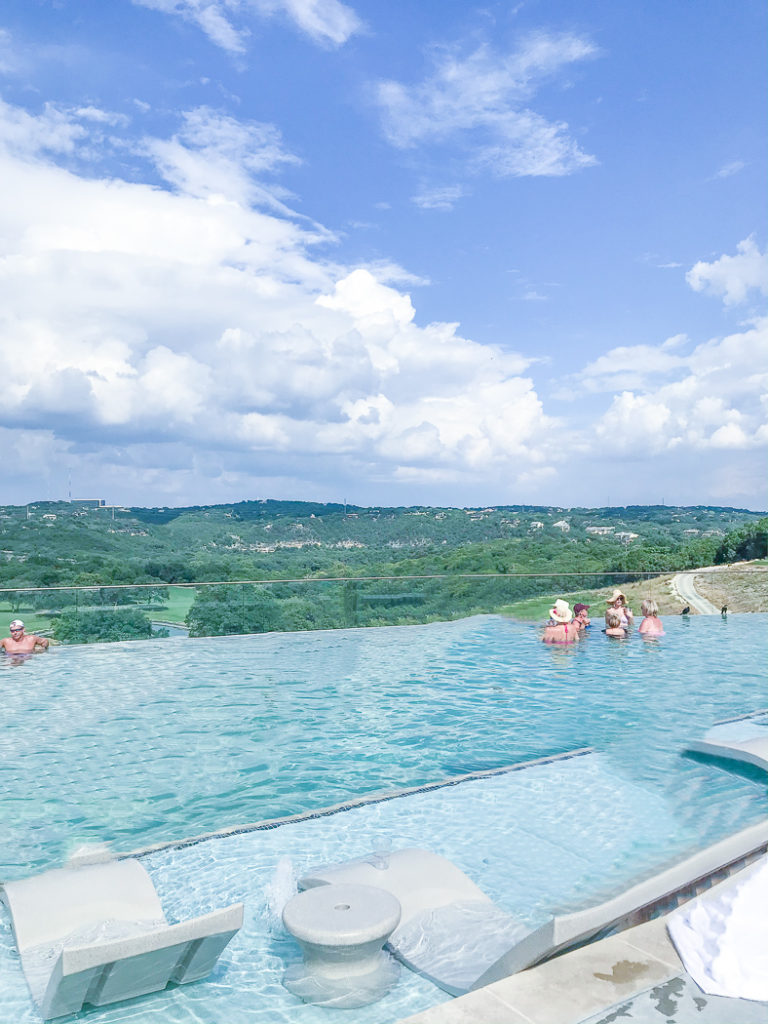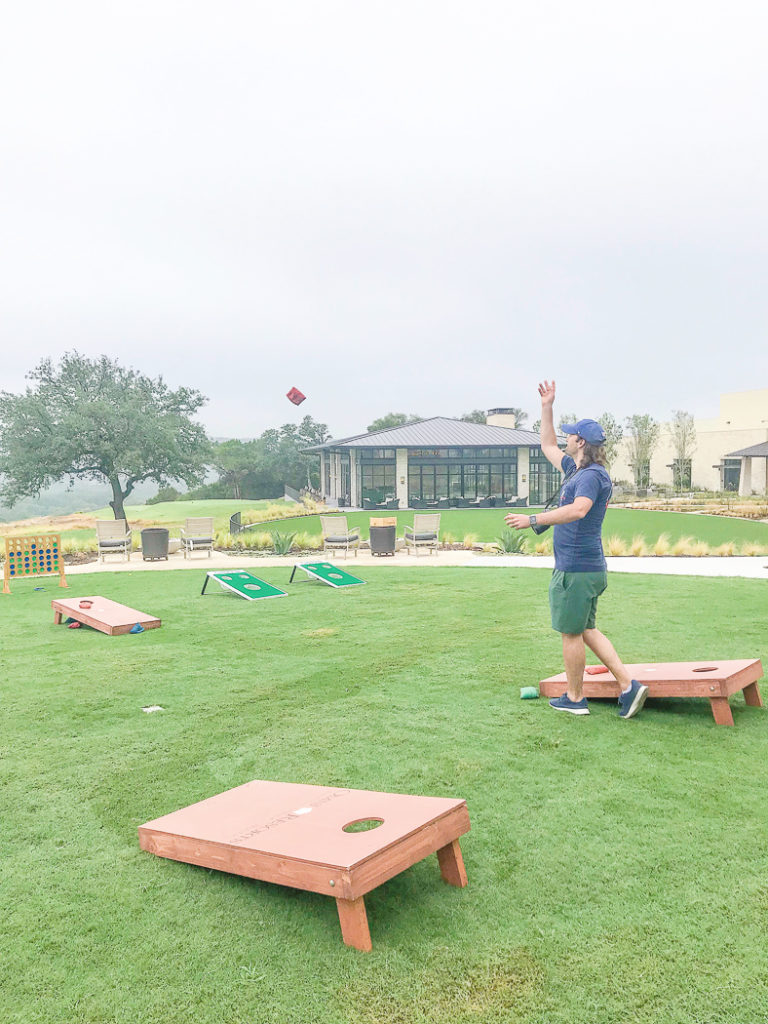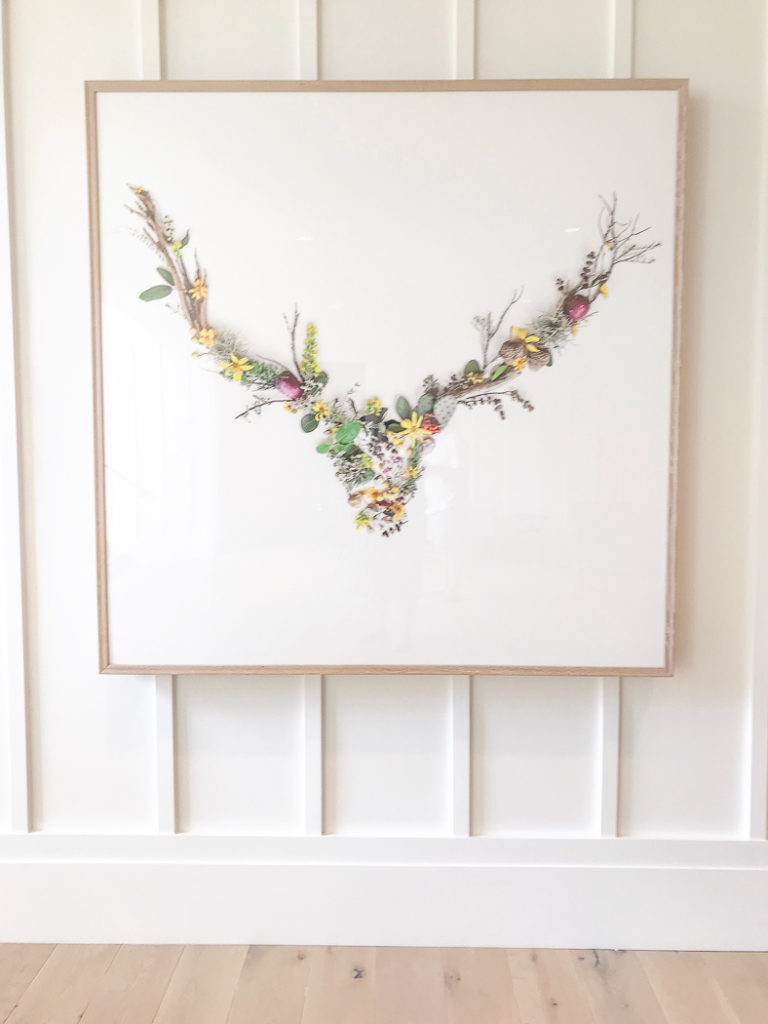 Room Tour at Barton Creek Resort and Spa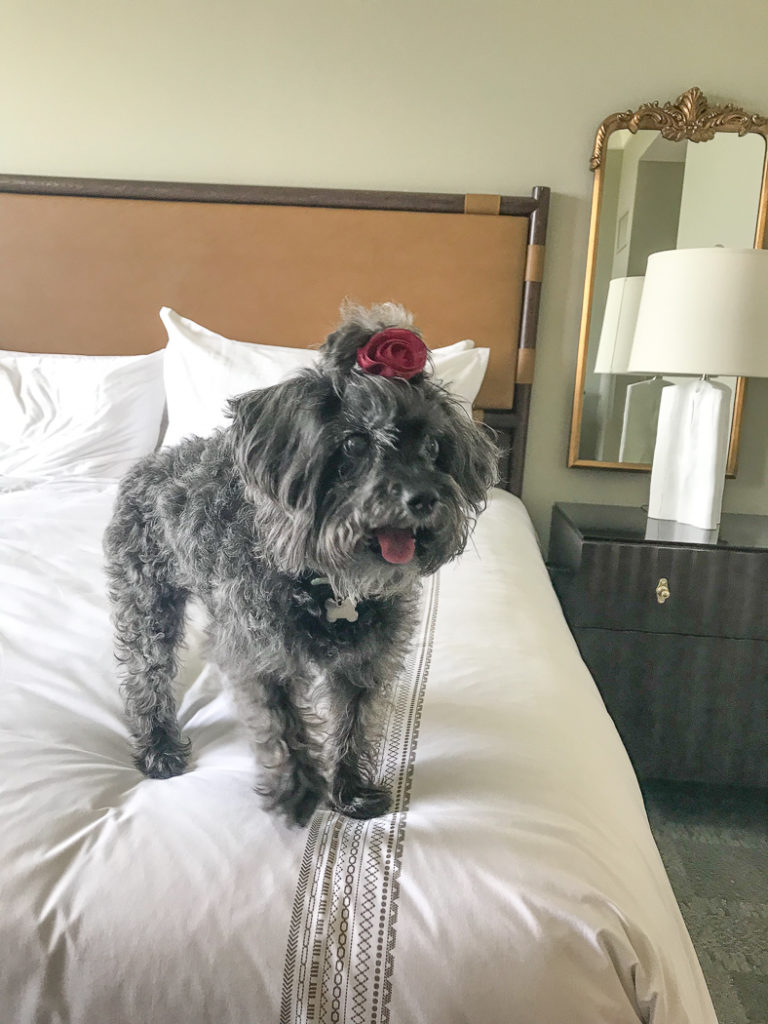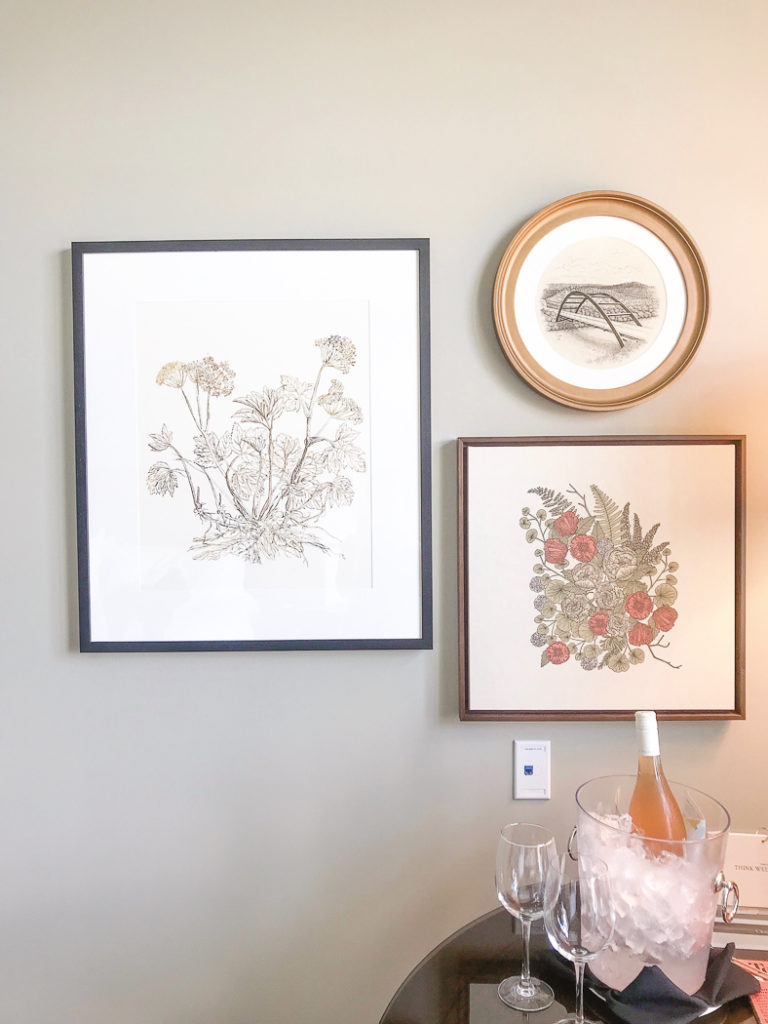 Watch the tour of our room! I loved that it was dog-friendly and Mimi could come along with us. Makes a getaway so much nicer when we get to bring her with us. The chilled rosé and s'mores kit waiting for us upon arrival was such a nice touch!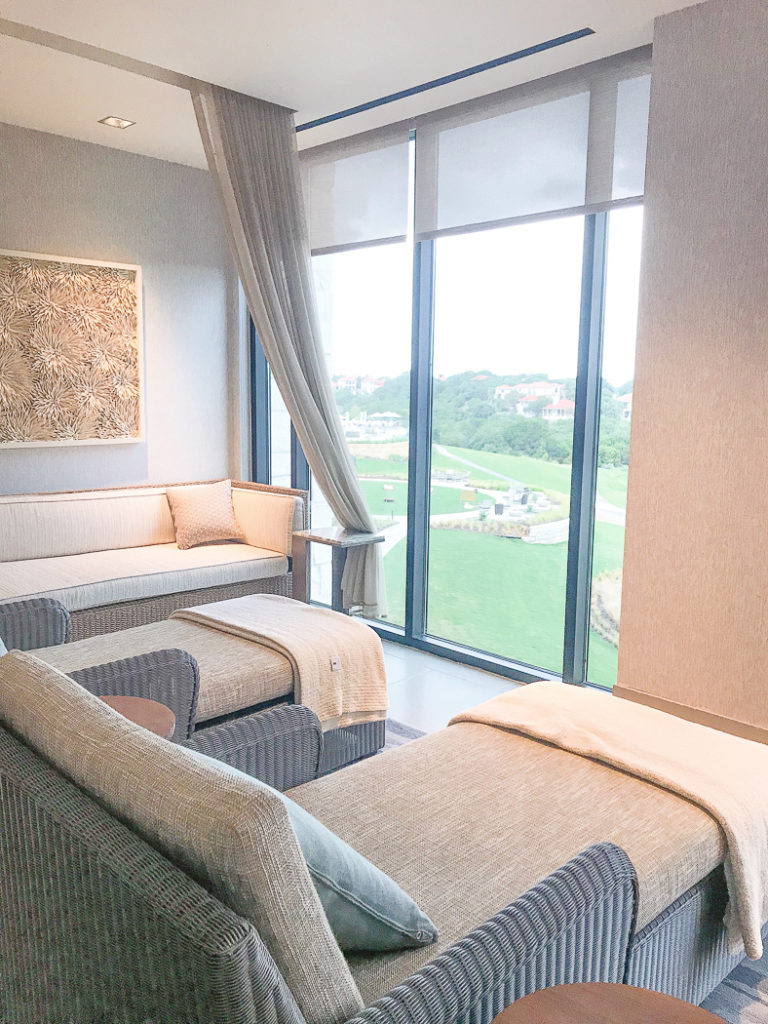 Mokara Spa at Omni Barton Creek Spa and Resort
The sprawling Mokara Spa is well worth a visit during your stay. On the day of your treatment you have access to hot tubs, saunas, steam rooms and of course several relaxation rooms. The Mokara Spa is home to the only adults-only pool at the resort. You will definitely want to take advantage of that as well!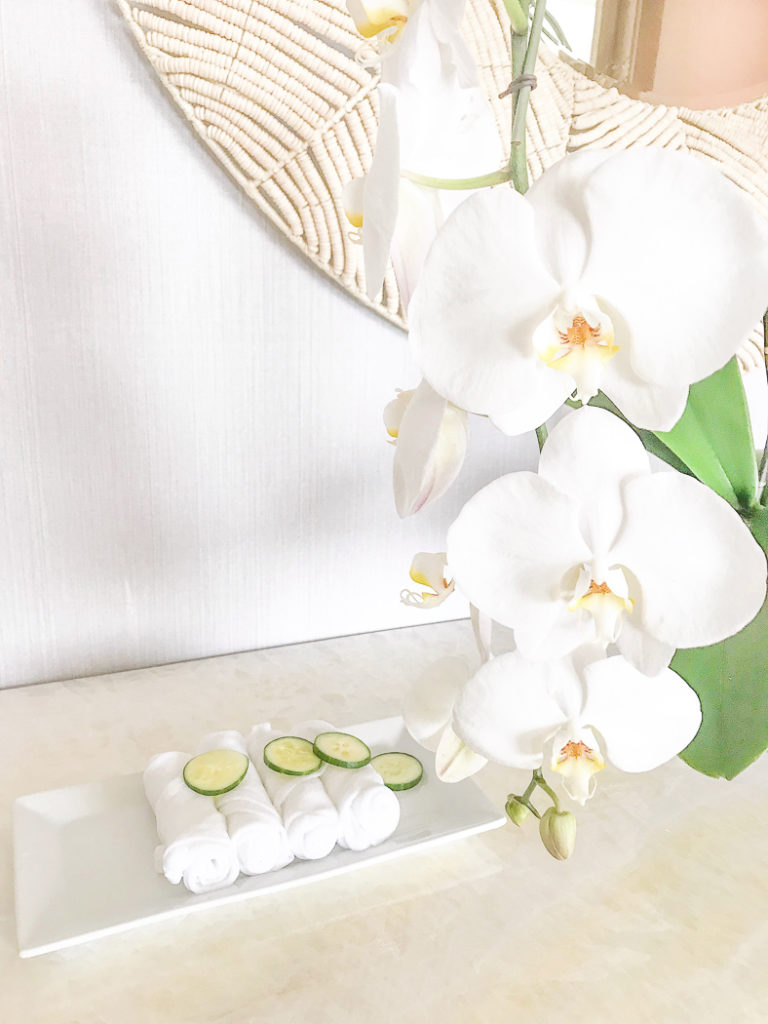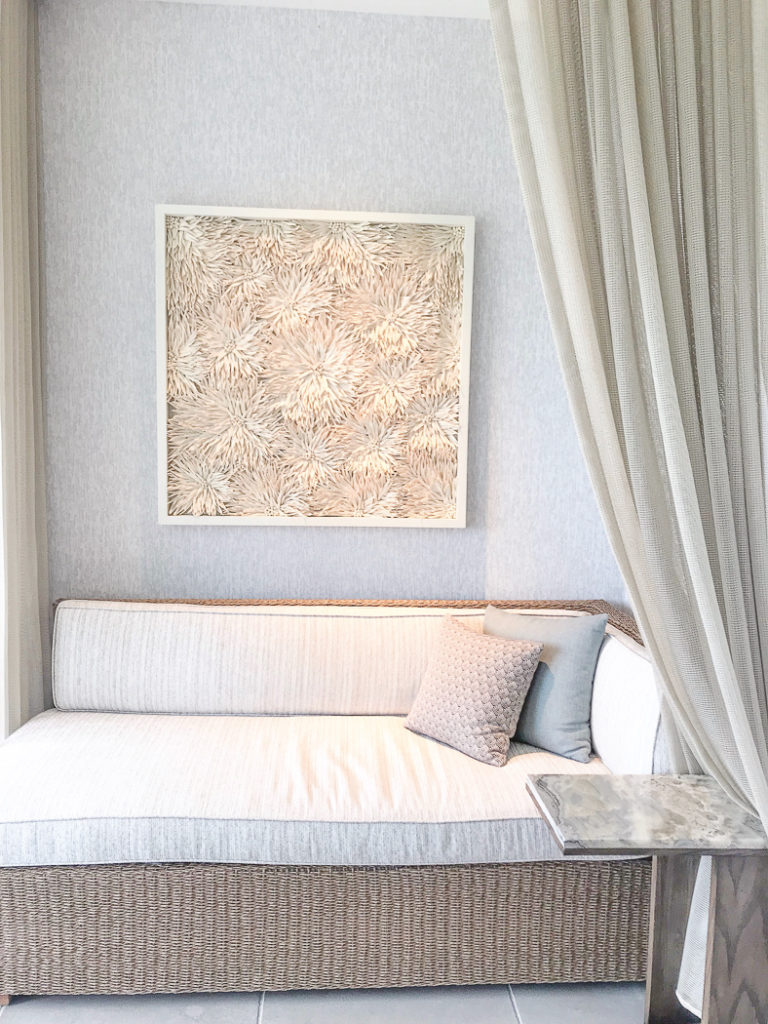 During our stay, I was treated to the River Rock massage which is a 75 minute treatment that mixes hot and cold stones. It was relaxing and revitalizing. The different temperature of the stones gives a little jump to your lymphatic system and helps decrease inflammation and improve sleep. I will say that I did sleep very well that night!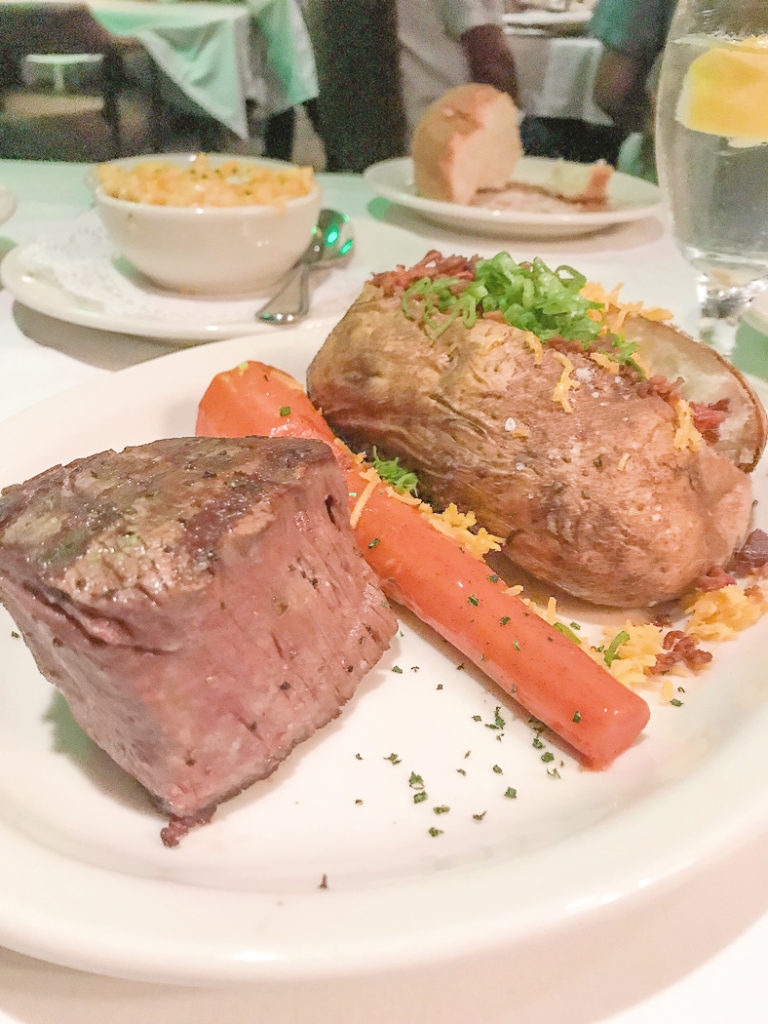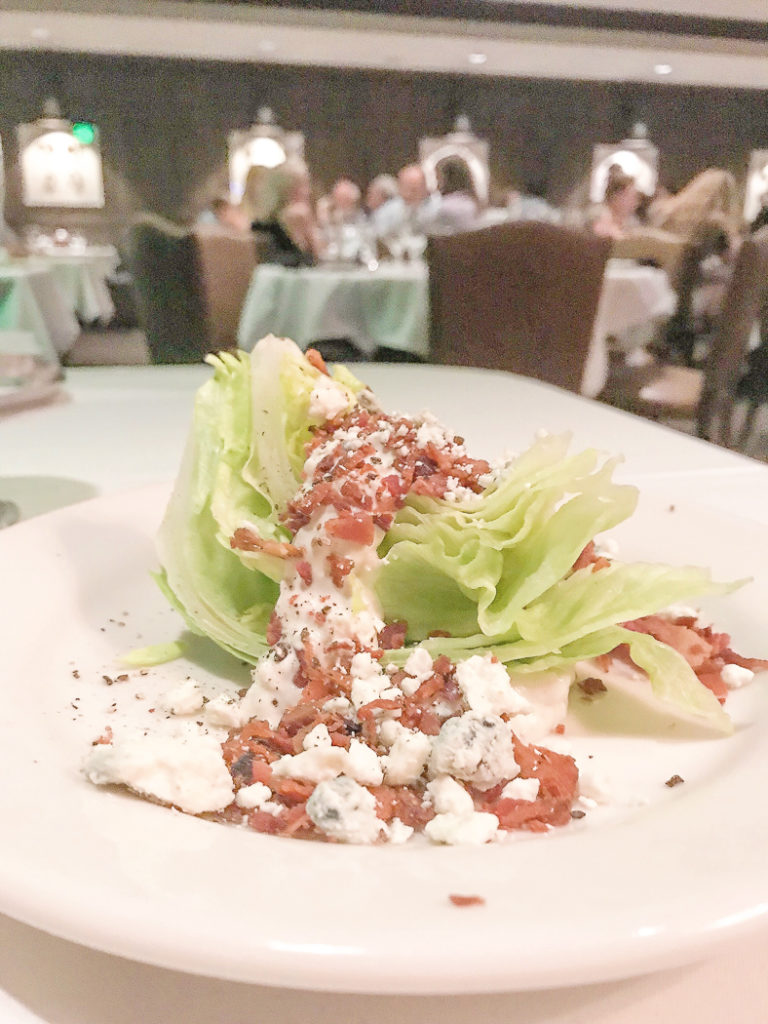 Bob's Steak and Chop House at Omni Barton Creek
There is a brand new Bob's Steak and Chop House on the property and we were treated to a lovely dinner. I personally love the housemade pickles on the table and the wedge salad was delicious! The service was exceptional. There is also a new restaurant, The Blind Salamander, which looked really interesting but we didn't have the chance to try. There are two other casual restaurants, a bar and coffee shop all located in the main building of the resort.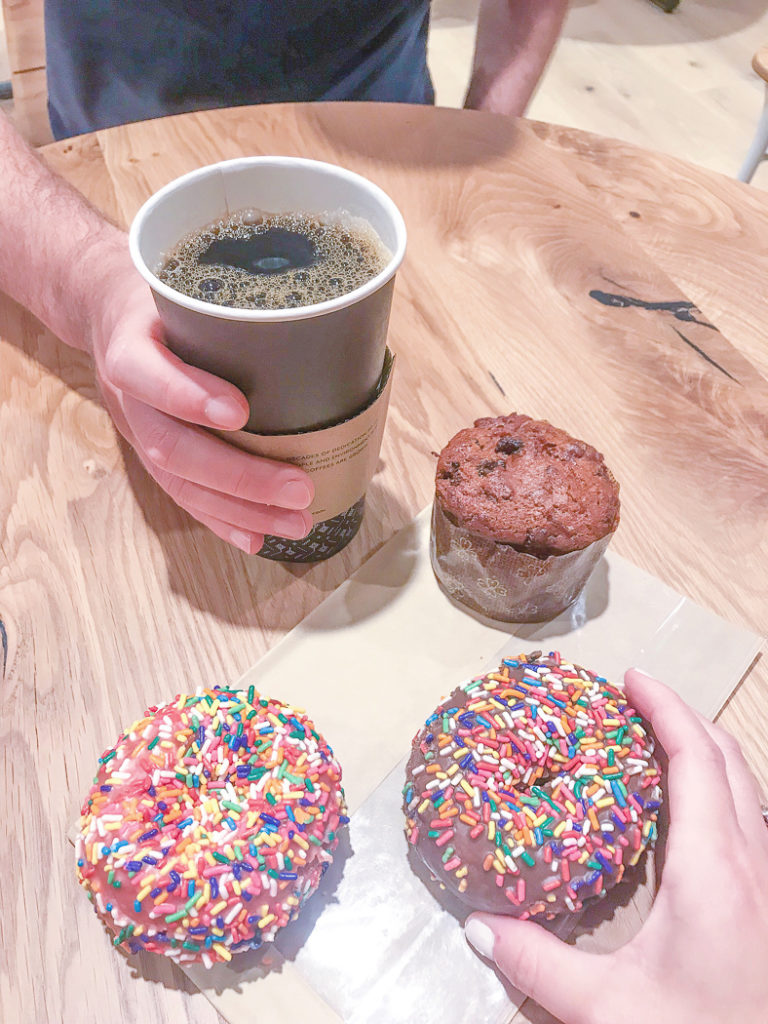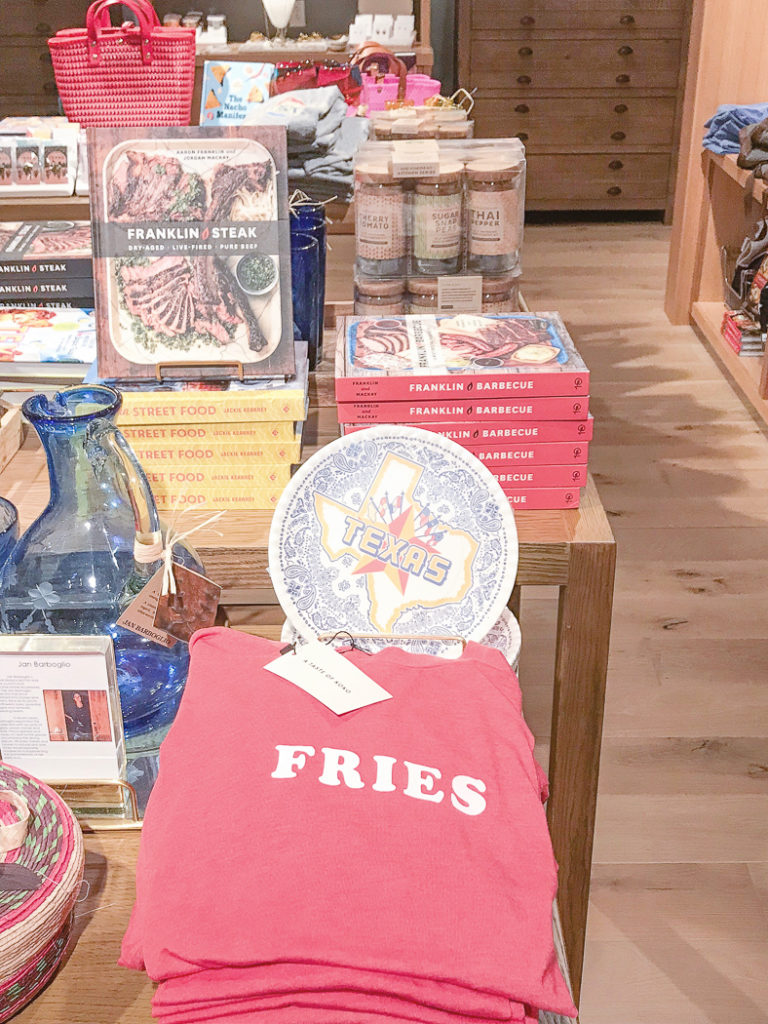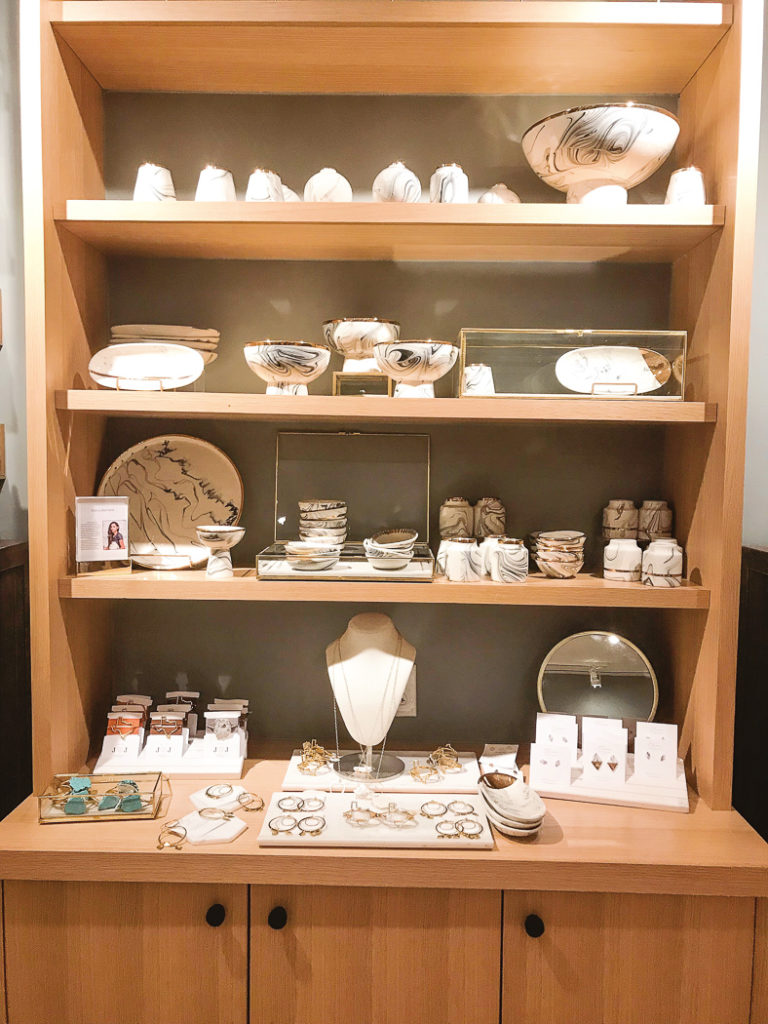 The coffee shop is also home to the gift shop and it is stocked with lots of local vendors! I loved all the local cookbooks, t-shirts, ceramics and even copper!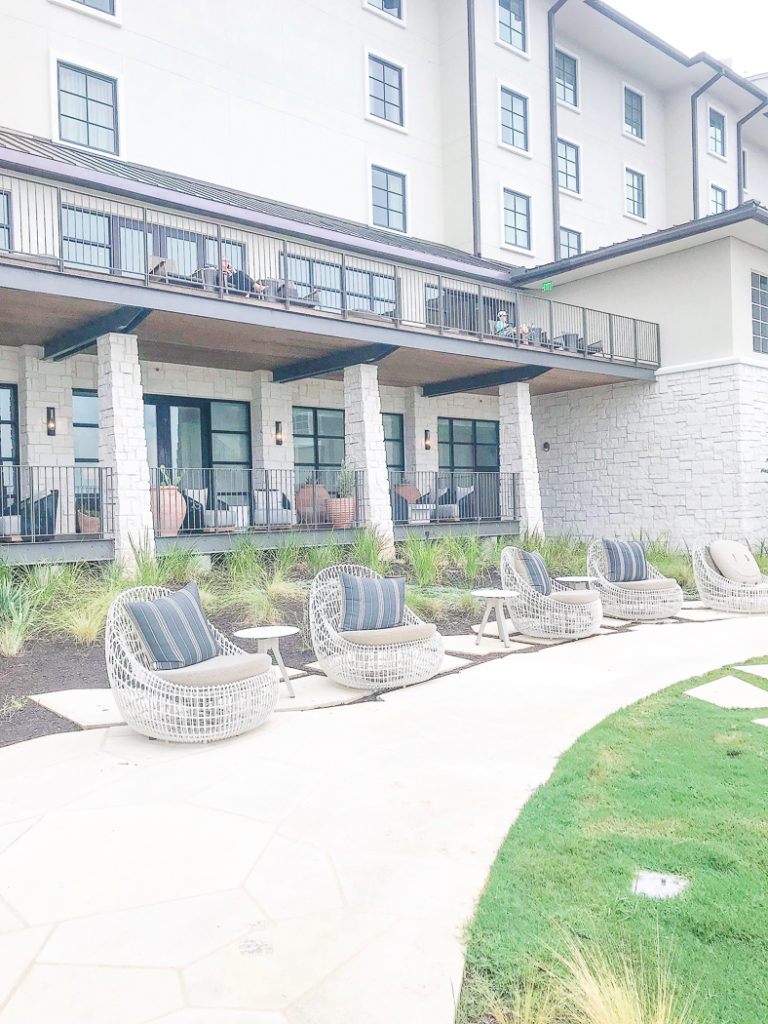 Have you been to Omni Barton Creek Resort and Spa? Leave me a note in the comments!