Thank you Heluva Good! for sponsoring this post. Heluva Good! Dips are the perfect way to add flavor to any occasion.
Quick and easy tips for hosting last minute get togethers and football watching parties!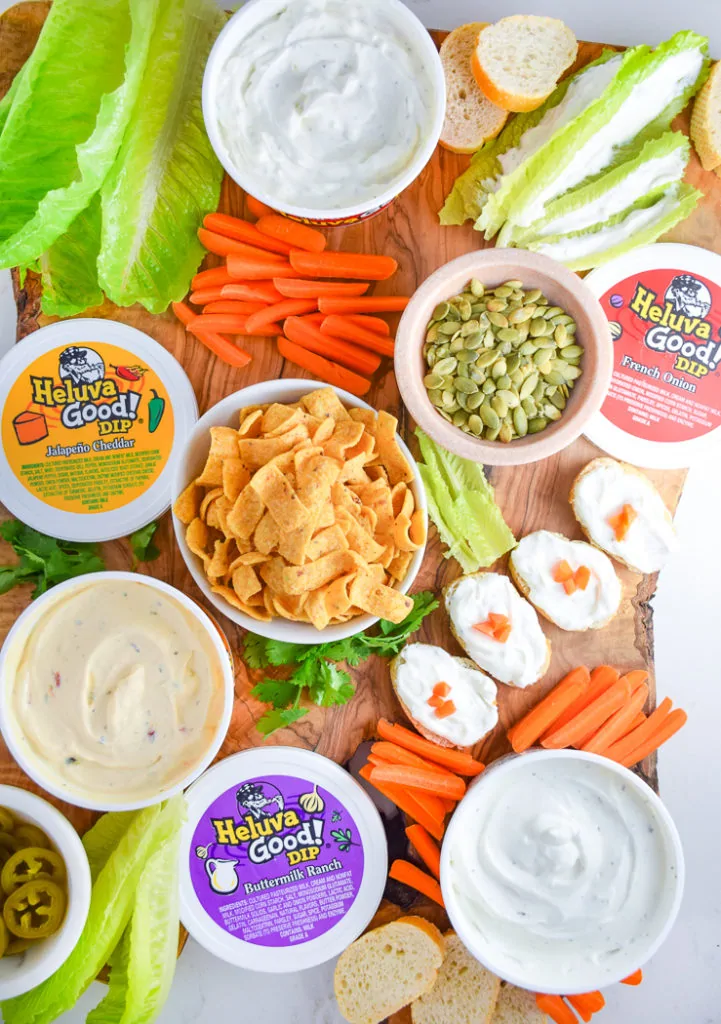 We love having people over to our house and entertaining! That's no secret around here! The fall and football season lends itself especially well to hosting fun get togethers. But I know we've all been there, you decide to have friends over last minute or you even knew you were having guests over for the big game and uh-oh the week got busy and you forgot to prep! Never fear, I've got six tips to have you game watching ready in no time including dips from Heluva Good! They are such an easy way to upgrade your boards!
This post is sponsored by Heluva Good! Dips. Thank you for supporting the companies that keep this blog going!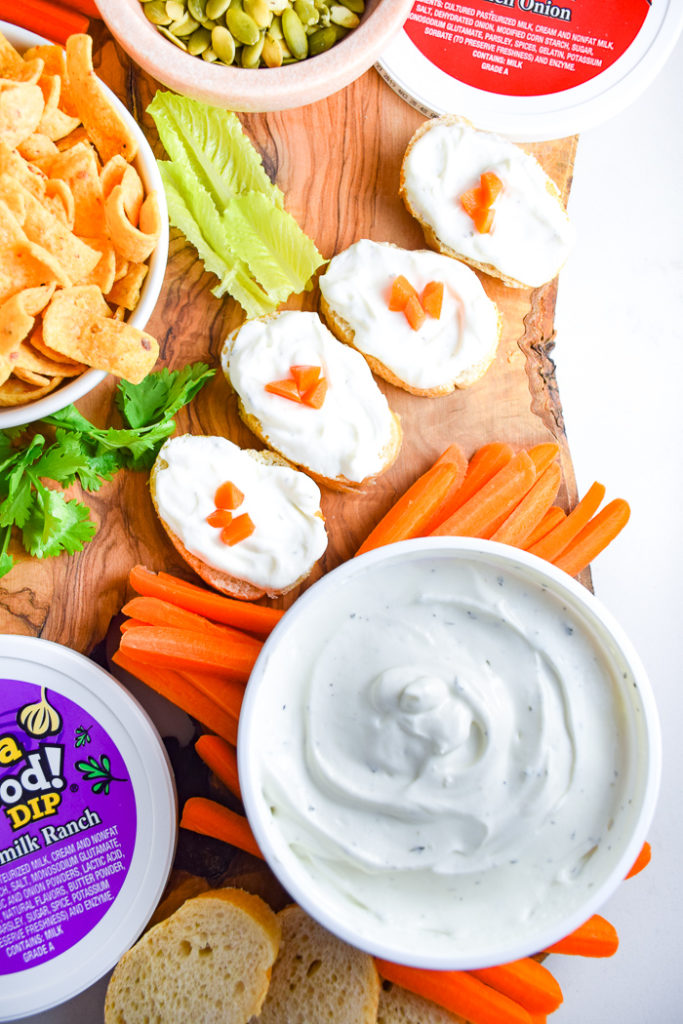 If you've put off party planning to the last minute, don't get stressed thinking you need to make a big meal. Rely on delivery (hi pizza!) and some snacks! If friends offer to pick up anything on their way, let them. I mean you can never have too much ice! Compostable plates and cups make things easy too. Forgot drinks? People are usually happy to pick up some beer or soft drinks on the way over.
When you are hanging out for a few hours watching the game, people will rarely expect a big sit down meal. Snack tables and munch-friendly, shareable foods are the way to go. This is not the time to get fancy.
Tips for Last Minute Football Watching Parties
Always Have Something to Snack On- You might be running late with party prep and that is totally fine. But be sure to put out something for guests to snack on right when they arrive. A bag of chips or bowl of nuts will do the trick!
Grazing Boards- Like I said before, don't worry with the hassle of putting together a big meal. Snacks are the way to go. I love making big grazing boards with veggies and something salty like chips, nuts or crostini. They pair perfectly with Heluva Good! Dips! These dips are creamy, thick and made with real dairy, never any oils or waters. The are packed with so much flavor I didn't even have to add anything extra making them a big win-win IMO.
Drink Station- Set out a bucket of ice and cups. Let guests serve drinks themselves. Lemonade, water, beer and maybe some mixers. Then whenever someone needs another drink, they have everything there to make the perfect sip.
Plenty of Seating- Football games can easily last four or more hours. People will probably want to move around, so make sure you have plenty of seating so no one feels like they can't get up to get more drinks or snacks for fear of losing their seat. Pull in extra chairs from the kitchen or other rooms and line them up behind the couch. Put extra pillows or blankets of the floor– perfect for kiddos!
Make Clean Up Easy- Use compostable plates and cups, so clean up is breeze. Set out or let people know where the trash and recycle bins are so they can easily clean up after themselves. After a few hours, those dishes can add up, and people will often want a fresh plate or cup after a few hours, so have plenty on hand.
Be Thankful- Nothing ruins a party faster than a stressed out host! Even if you're rushing around, be sure to stop and take a minute to greet your guests when they arrive. It goes a long way to setting the tone for the party. After all, even the food takes a few extra minutes and the drinks aren't quite cold yet, most people are grateful for a space to hangout with friends. So be thankful your people took time out of their busy schedules to spend time with you!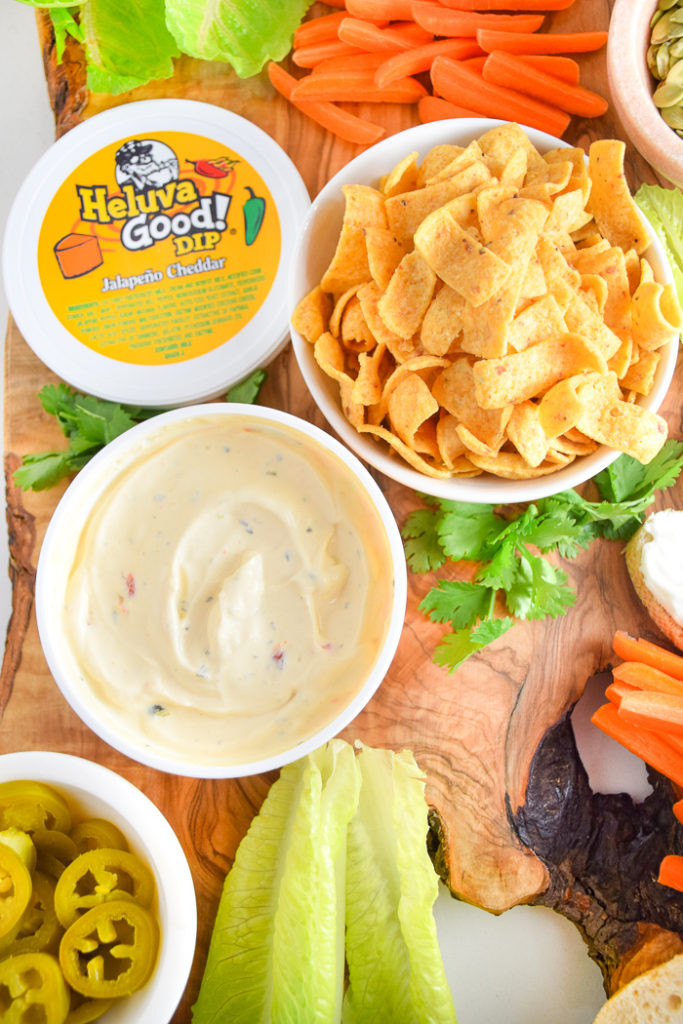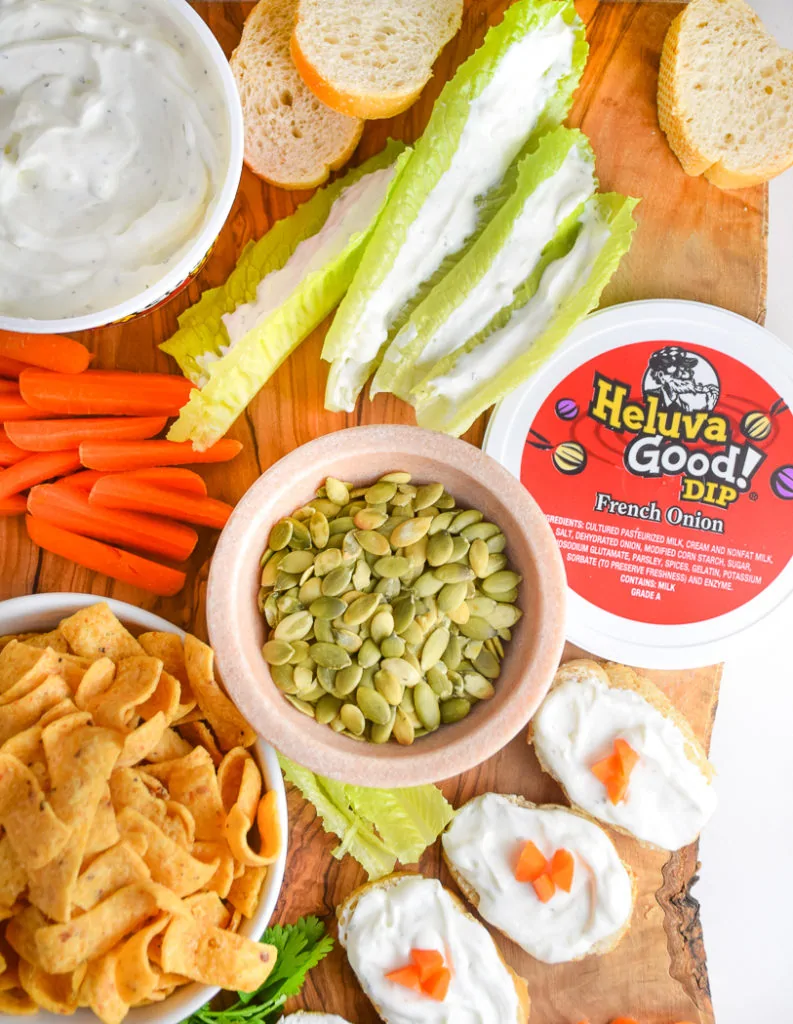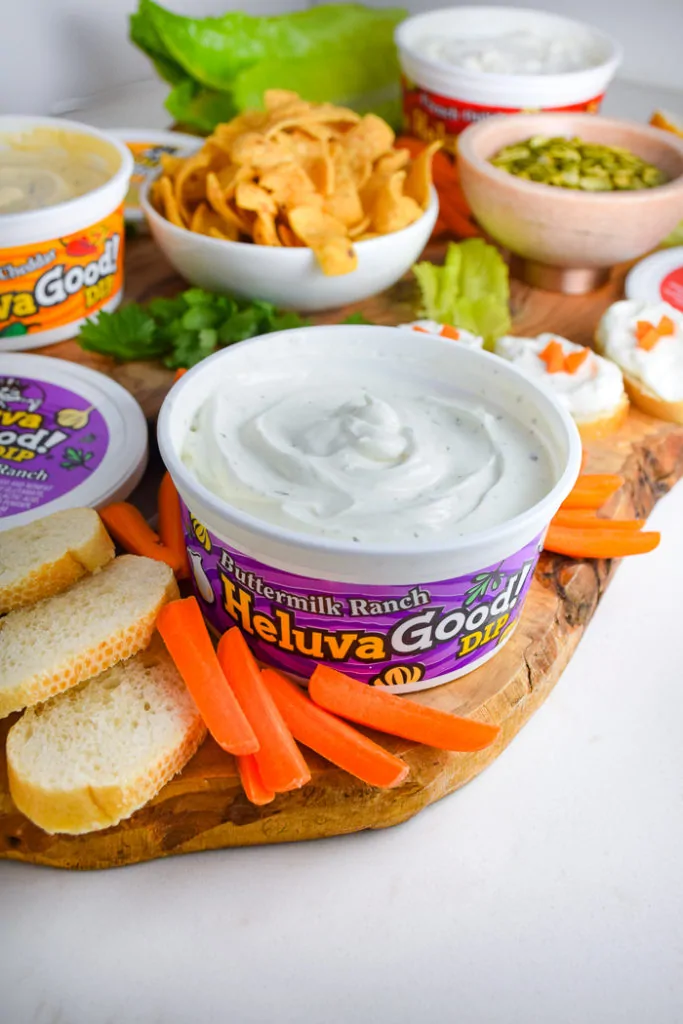 Perfect Pairings
We love how flavorful and thick Heluva Good! Dips are! I didn't even need to add extra spices to pump them up. Which makes my job way easier! Here are some of our favorite pairings:
Jalapeño Cheddar- goes great with corn chips! So easy and quick.
French Onion- this classic flavor is perfect with crunchy romaine. Fill the leaves with dip or let people dip on their own!
Buttermilk Ranch- this was my favorite flavor! Goes perfectly with veggies like carrots but was also great spread over a crostini.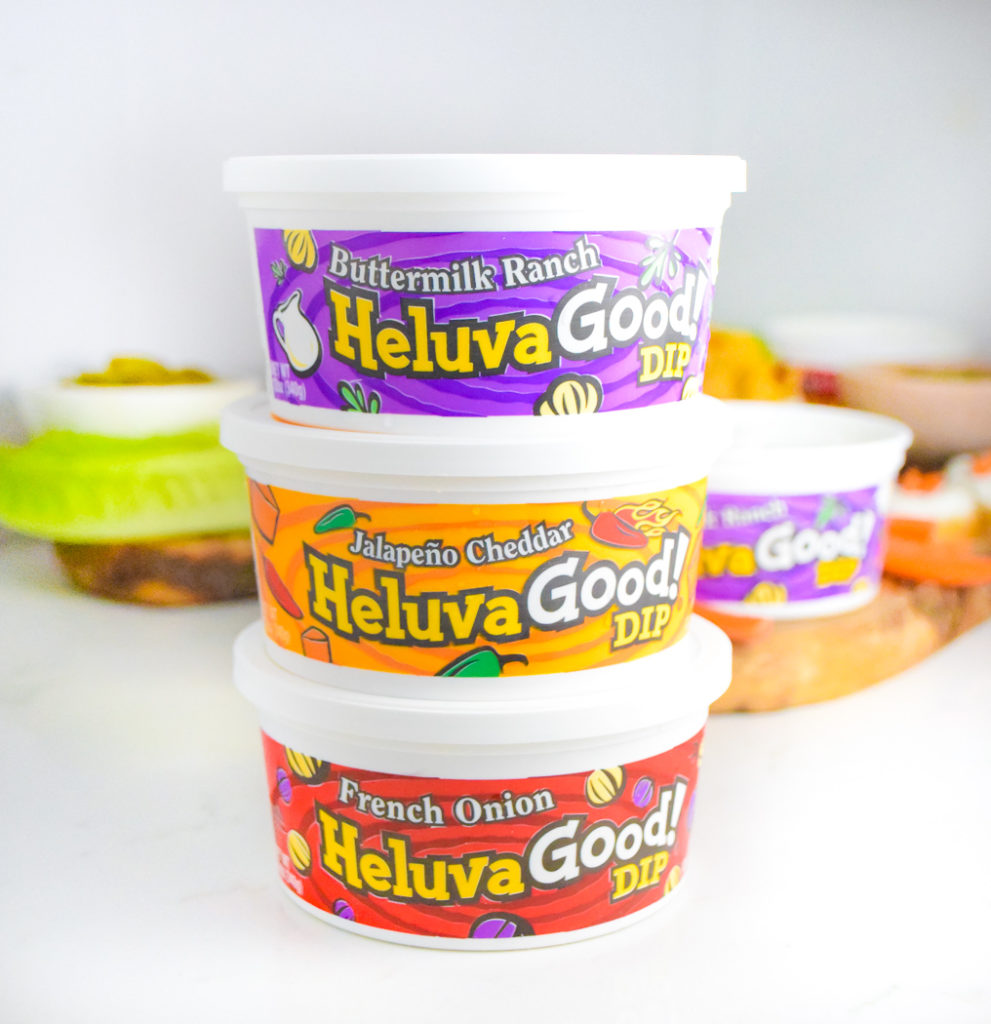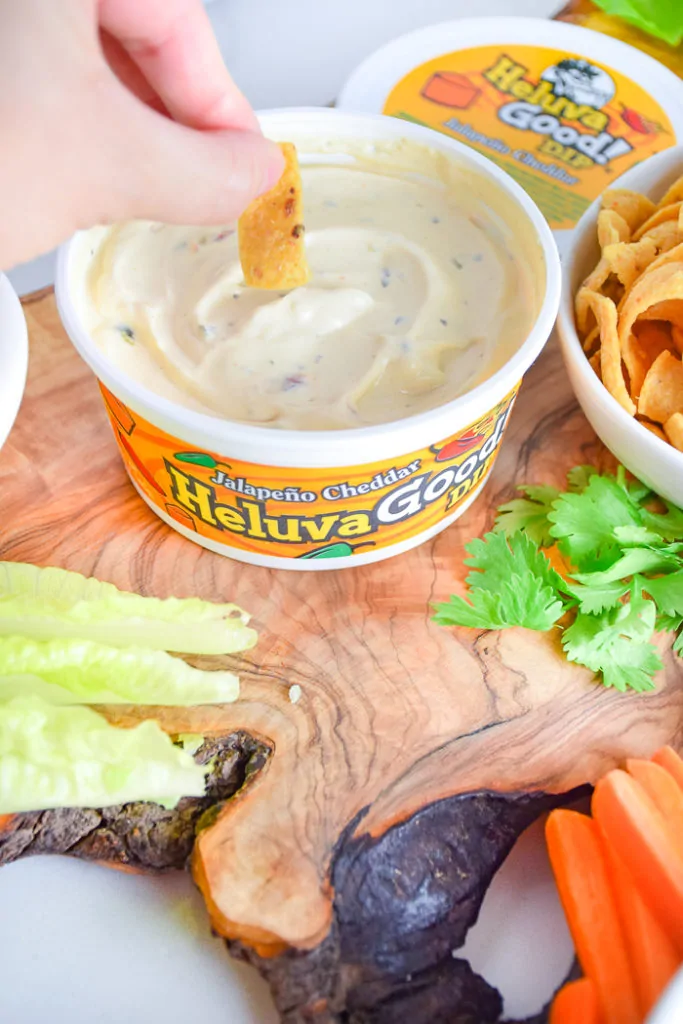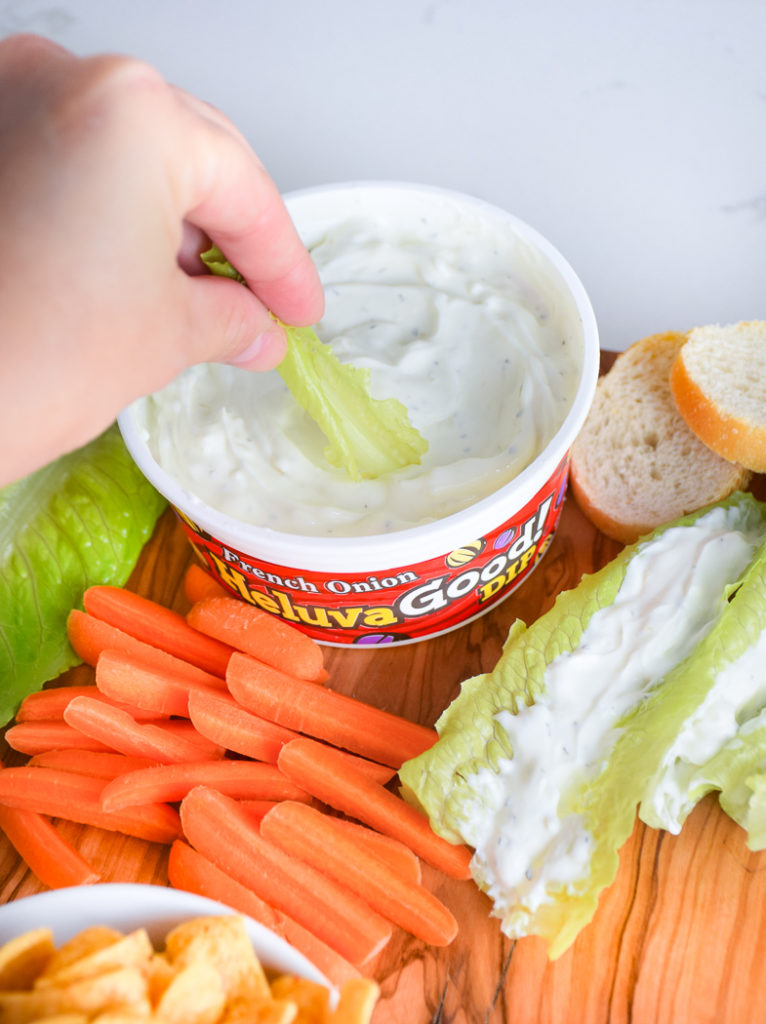 What are your favorite go-to last minute snacks for parties?