The Classic Daiquiri is a sophisticated and fresh cocktail that is meant to be drank short and neat. This delicious rum drink is a classic!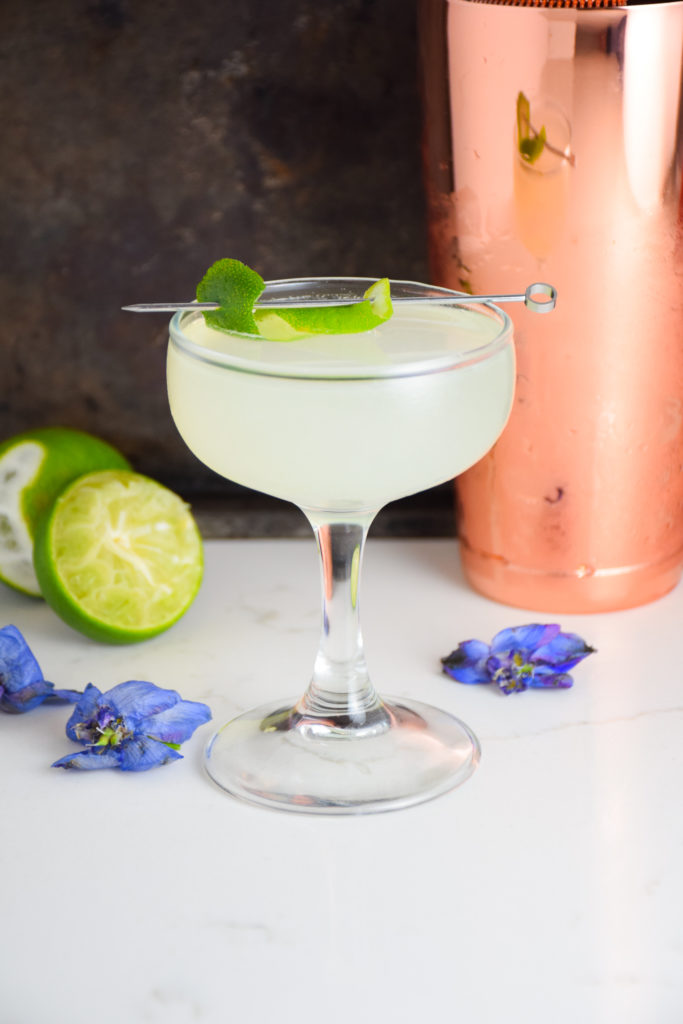 Lately, I've been desperately wanting to be on a beach somewhere! Since that isn't going to be happening anytime soon, I've been consoling myself with cocktails that have transformative properties. This week, I have been craving a beachy, rum drink but one that actually tastes good. Enter The Classic Daiquiri. It's long been misunderstood because this cocktail is actually straightforward and refreshing. Just what I need for happy hour!
This post contains affiliate links. If you purchase a product through these links I may earn a few pennies. Thanks for keeping this free blog going!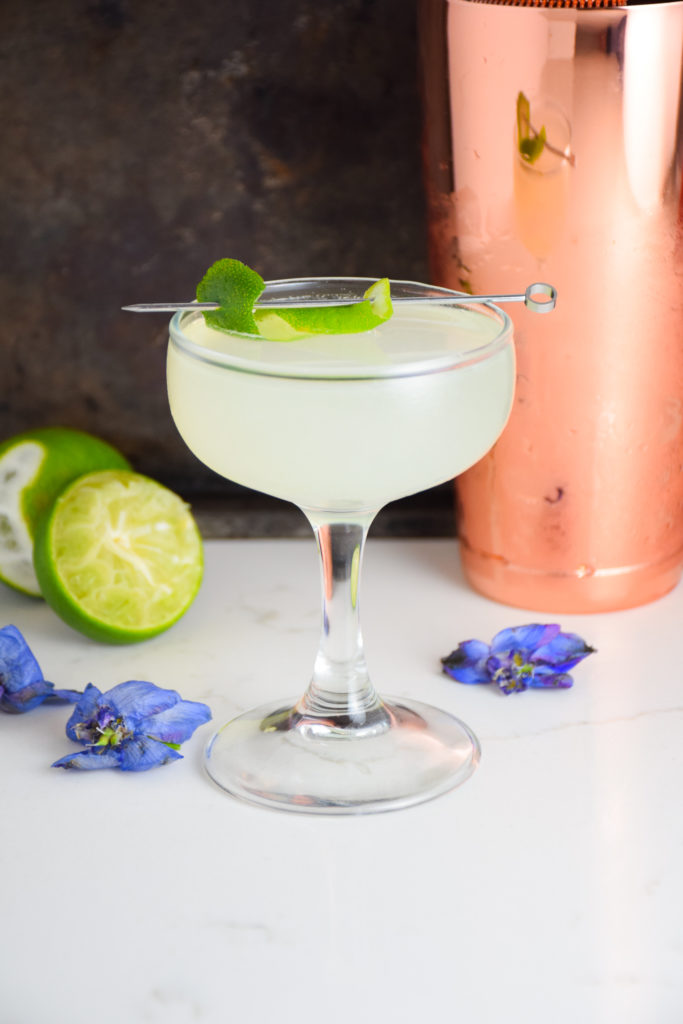 This daiquiri cocktail isn't some over sugared blended rum drink. It's sophisticated. It's served straight up and neat in a coupe glass. It's classy. And it also happens to be delicious! The Classic Daiquiri is comprised of a good rum, fresh squeezed lime juice and a dash of simple syrup served chilled. That's it. So simple but yet somehow so delicious!
Now you can make one of these and pretend you're sipping it on a white sandy beach somewhere!
The Classic Daiquiri
Makes one cocktail
Ingredients: 
1.5 ounces white rum
0.5 ounces simple syrup
1 ounce fresh squeezed lime juice from 1/2 a lime
Directions: 
Fill shaker with ice and chill coup in fridge or freezer for a few minutes.
Measure rum, simple syrup and lime juice into the shaker. Shake vigorously for 30 seconds.
Strain into chilled coup. Optional: garnish with a lime twist.