The Best Soft Chocolate Chip Cookies Ever! Seriously these cookies are dense, decadent and taste just like the expensive bakery cookies!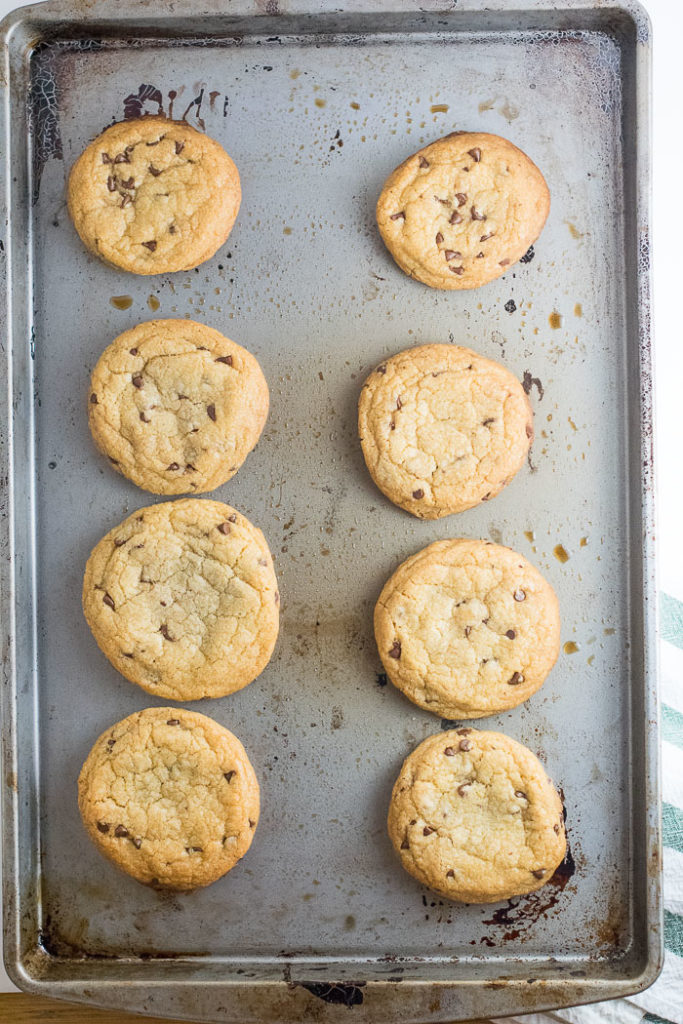 Omg I did it y'all! I officially found the best soft chocolate chip cookies ever! No, really. I did. It was a hard, tough journey but I did it and thought about you the whole time. There were lots of "cake" cookies with waaaay too much flour. There were chocolate chips that never melted (yes, there is brand that is WAY better than the others #truth) and there is an exact way you should melt the butter to get it juuuuust right. I tested dozens of recipes and even tried my hand at some of my own variations but ultimately this recipe is the one that proved itself time and time again!
The Best Soft Chocolate Chip Cookies Ever
I tried so many recipes from bloggers and ALL of them were duds. I was so disappointed! I know baking is tough and you have to do everything just right but I couldn't believe all the recipes that didn't turn out. I even tried using different flours, butters and chocolate chips but the recipes never worked out. I won't say who but some were my fav bloggers!
Moving on.
The recipe I found to be tried and true is the Classic Chocolate Chip Cookie recipe from America's Test Kitchen! They really know what they are doing. I learned quite a bit from reading through the notes in the cookbook and took notice of brands they recommended. I tried their recipe and technique and played around the brands of butter, chocolate chips and flour and found that their recommendations were indeed very correct. Sometimes you've got to go straight to the real experts for the best recipes. Especially with baking. There is almost ZERO room for error, unlike cooking, so with baking always, always follow the recipe exactly!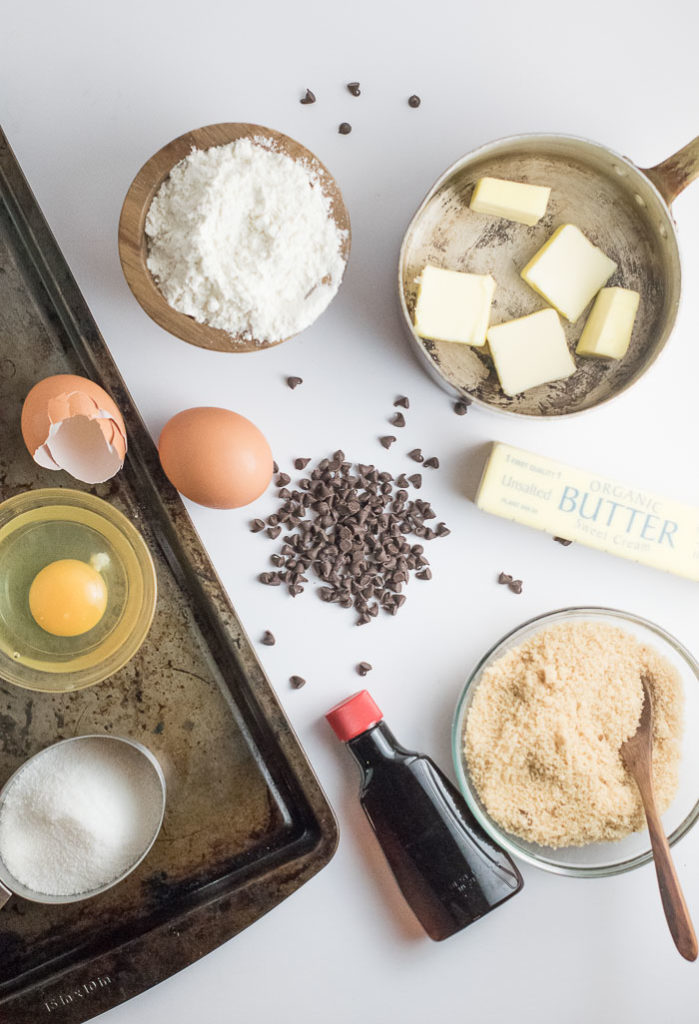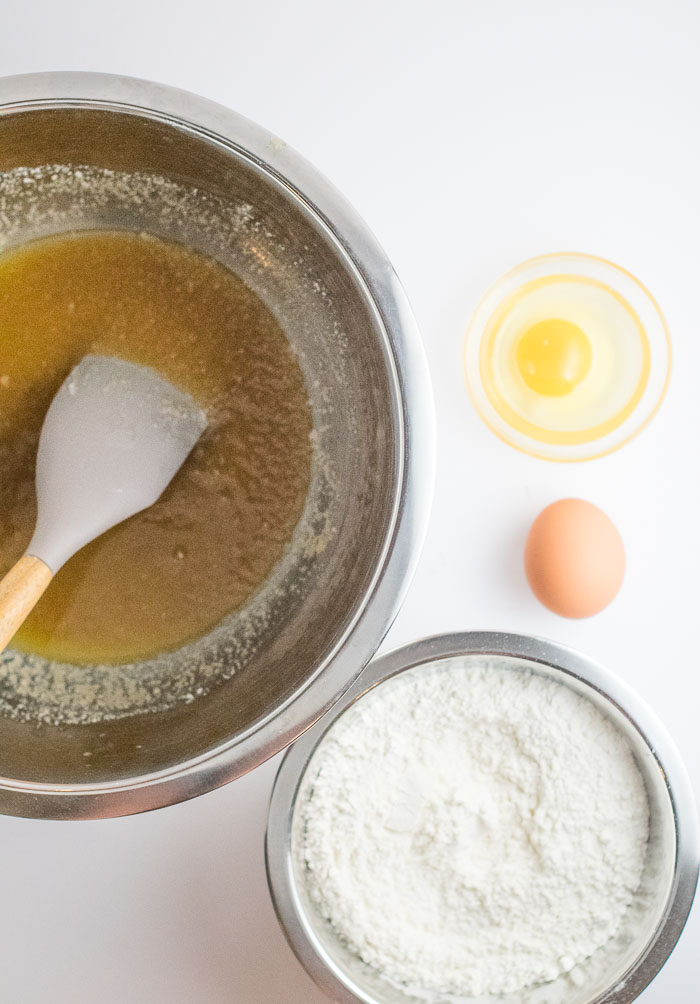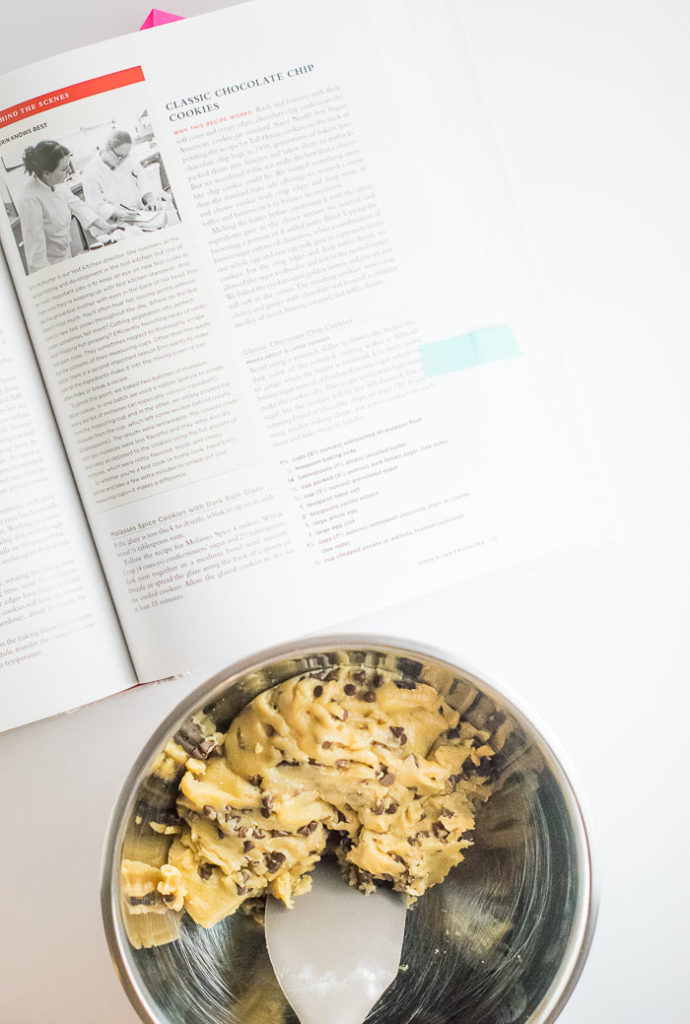 The best part of my journey to finding the best soft chocolate chip cookies ever was doing a test run of four different recipes at my Granny's house with the help of my little cousins! They were so patient and helpful and I loved teaching them the importance of finding the best chocolate chip cookies! I mean these are crucial life skills. We also learned how to crack an egg (for the first time, so cute!) and how to measure liquids versus solids and that the reward at the end is cookies but also licking the batter!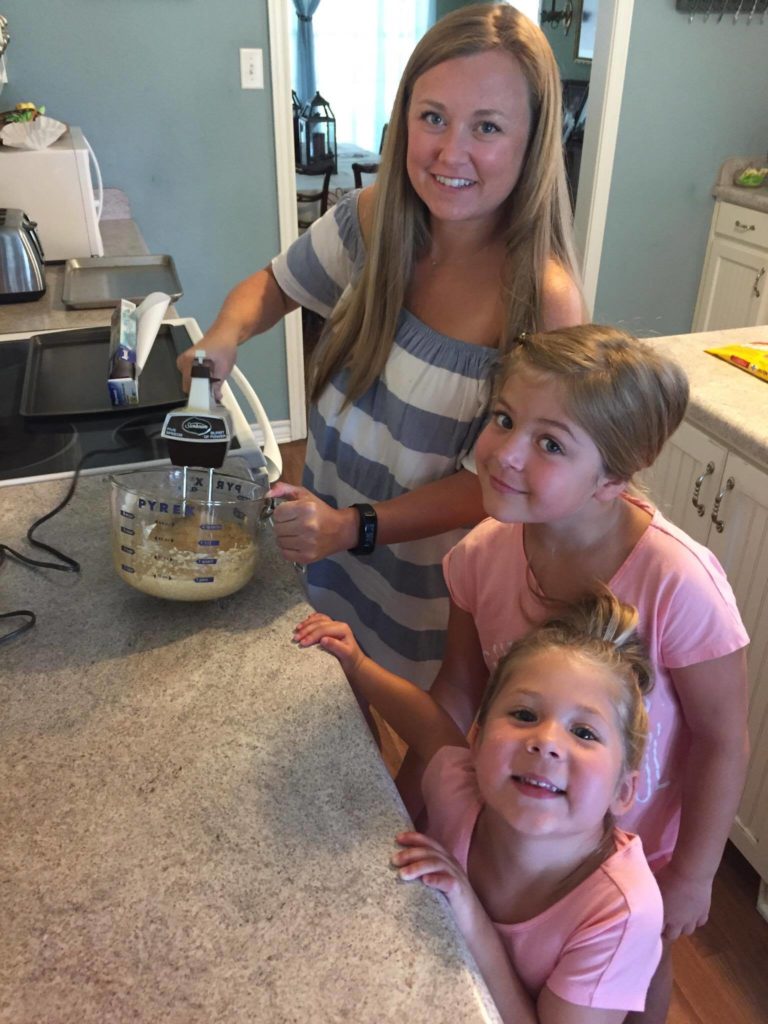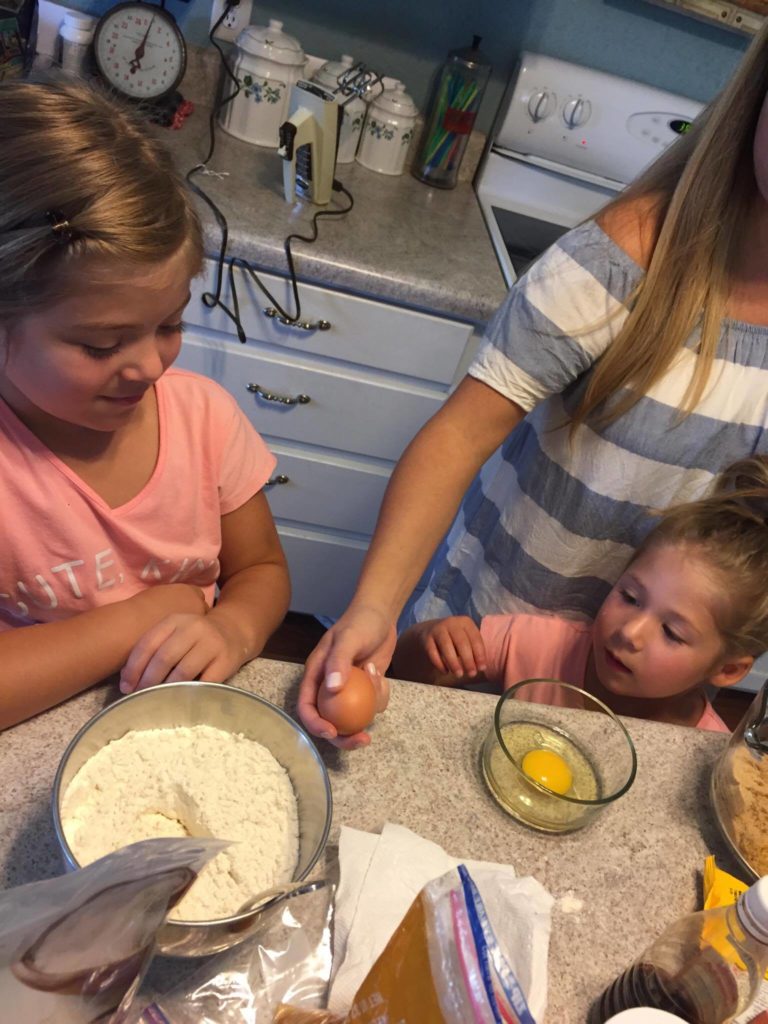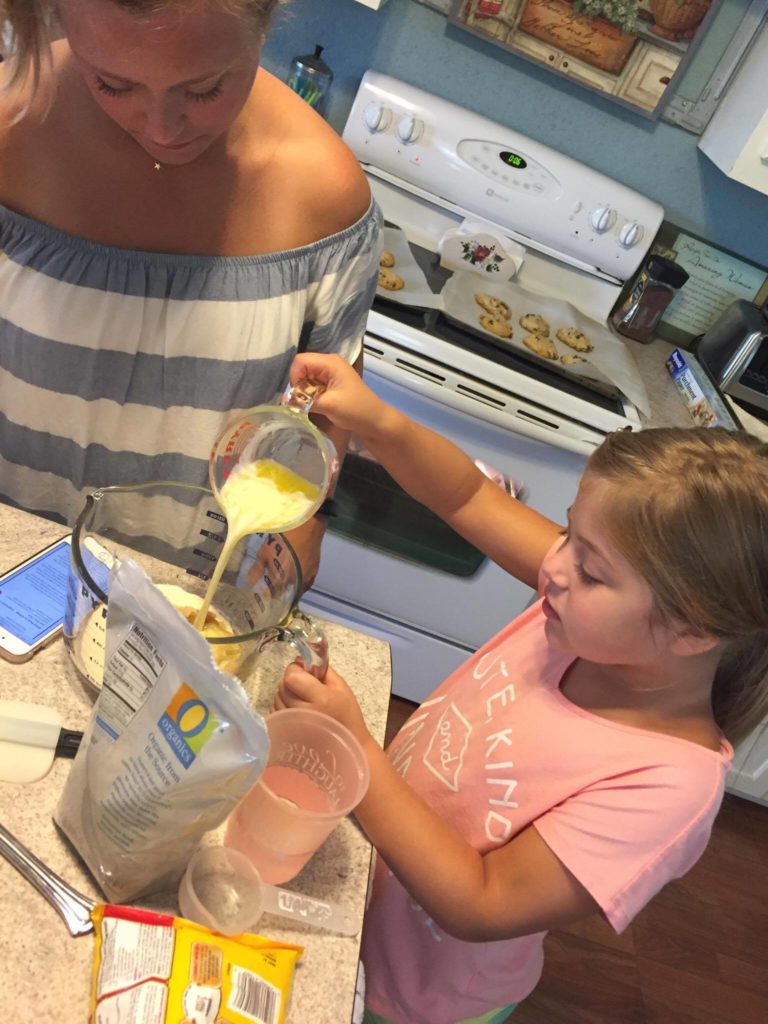 My tips for baking cookies with multiple little kids:
Test a few recipes or make a few batches, then each kid gets a chance to try each step
Don't sweat the mess, have fun and clean it all up at the end
Kids are the best taste testers, they'll give it to ya straight
Baking teaches the importance of patience and measurements- important life skills!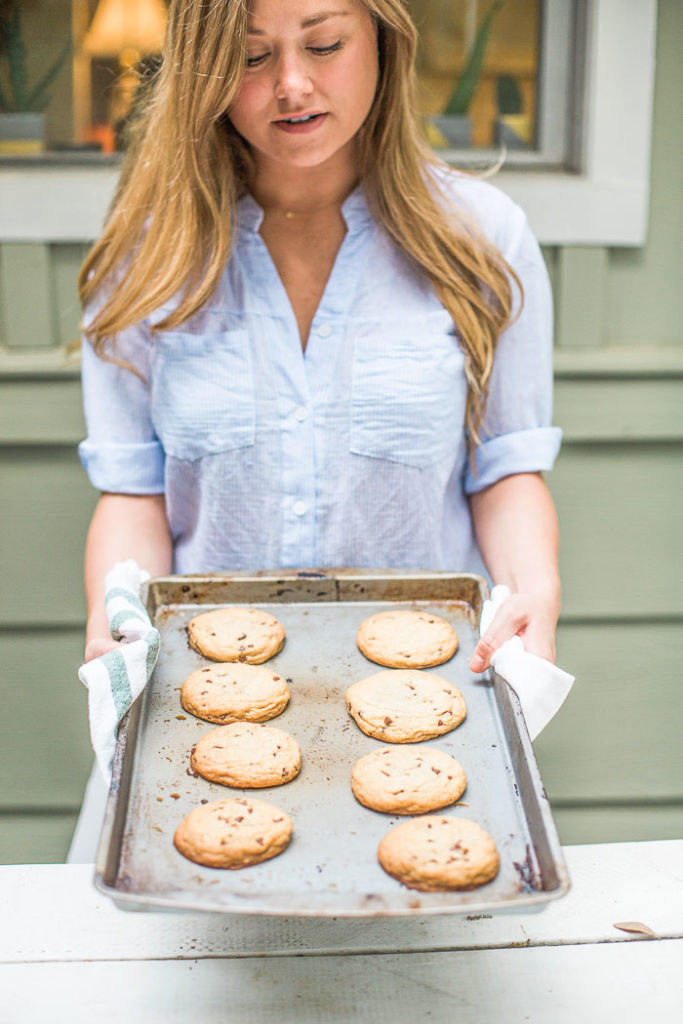 The Best Soft Chocolate Chip Cookies Ever
This recipe is from America's Test Kitchen
Makes 16 large cookies
Check out the recipe here for America's Test Kitchen's tips and tricks!
Ingredients: 
1 ¾      cups unbleached all-purpose flour (8 3/4 ounces)
½        teaspoon baking soda
14        tablespoons unsalted butter (1 3/4 sticks)
½        cup granulated sugar (3 1/2 ounces)
¾        cups packed dark brown sugar (5 1/4 ounces)
1          teaspoon table salt
2          teaspoons vanilla extract
1          large egg
1          large egg yolk
1 ¼      cups semisweet chocolate chips or chunks
¾        cup chopped pecans or walnuts, toasted (optional) ((I always left these out))
Notes: 
Hershey's Milk Chocolate Chips are the ones that ATK recommends and the ones I found to melt just the right amount and give that classic chocolate chip cookie taste.
I used King Arthur All-Purpose Unbleached Flour. Be extra sure to measure this exactly as King Arthur Flour is "heavier" than regular flours so don't over do it!
I've tried this recipe with light brown sugar and dark brown sugar and though both turned out delicious but ATK recommends dark for a richer flavor. Make sure the brown sugar is soft and fresh, not dry and hard.
Use a good quality vanilla extract not the cheap alcohol based stuff.
Directions: 
Adjust oven rack to middle position and heat oven to 375 degrees. Line 2 large (18- by 12-inch) baking sheets with parchment paper. Whisk flour and baking soda together in medium bowl; set aside.
Heat 10 tablespoons butter in 10-inch skillet over medium-high heat until melted, about 2 minutes. Continue cooking, swirling pan constantly until butter is dark golden brown and has nutty aroma, 1 to 3 minutes. Remove skillet from heat and, using heatproof spatula, transfer browned butter to large heatproof bowl. Stir remaining 4 tablespoons butter into hot butter until completely melted.
Add both sugars, salt, and vanilla to bowl with butter and whisk until fully incorporated. Add egg and yolk and whisk until mixture is smooth with no sugar lumps remaining, about 30 seconds. Let mixture stand 3 minutes, then whisk for 30 seconds. Repeat process of resting and whisking 2 more times until mixture is thick, smooth, and shiny. Using rubber spatula or wooden spoon, stir in flour mixture until just combined, about 1 minute. Stir in chocolate chips and nuts (if using), giving dough final stir to ensure no flour pockets remain.
Divide dough into 16 portions, each about 3 tablespoons (or use #24 cookie scoop). Arrange 2 inches apart on prepared baking sheets, 8 dough balls per sheet. (Smaller baking sheets can be used, but will require 3 batches.)
Bake cookies 1 tray at a time until cookies are golden brown and still puffy, and edges have begun to set but centers are still soft, 10 to 14 minutes, rotating baking sheet halfway through baking. Transfer baking sheet to wire rack; cool cookies completely before serving.