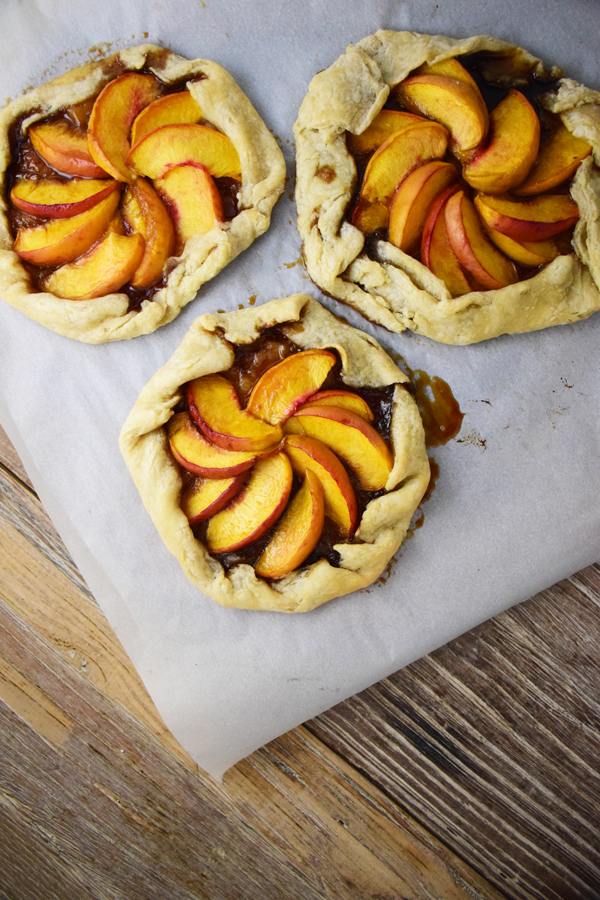 This pie is an end of a really long work week, so I'm going to get drunk on pie-pie. But seriously. I have had a series of really busy weeks, so when Friday came along, I decided to forgo happy hour and dinner plans to come home and dive straight into this galette.
My mom came for a visit and brought me the most wonderfully ripe peaches from a local peach festival near her town. I know, I know it's a little cliché to say, but really, these peaches were so much sweeter and better than the ones I usually get at the store.
They were perfectly tender and juicy. Even their scent made my mouth water! So thanks, Mom, for saving a few of these peaches to bring to me! My mom used her peaches and made some pies with brown sugar crumble crust. I decided to take mine up a notch or two with a little bourbon. Perfect for a Friday evening happy hour, don't ya think?