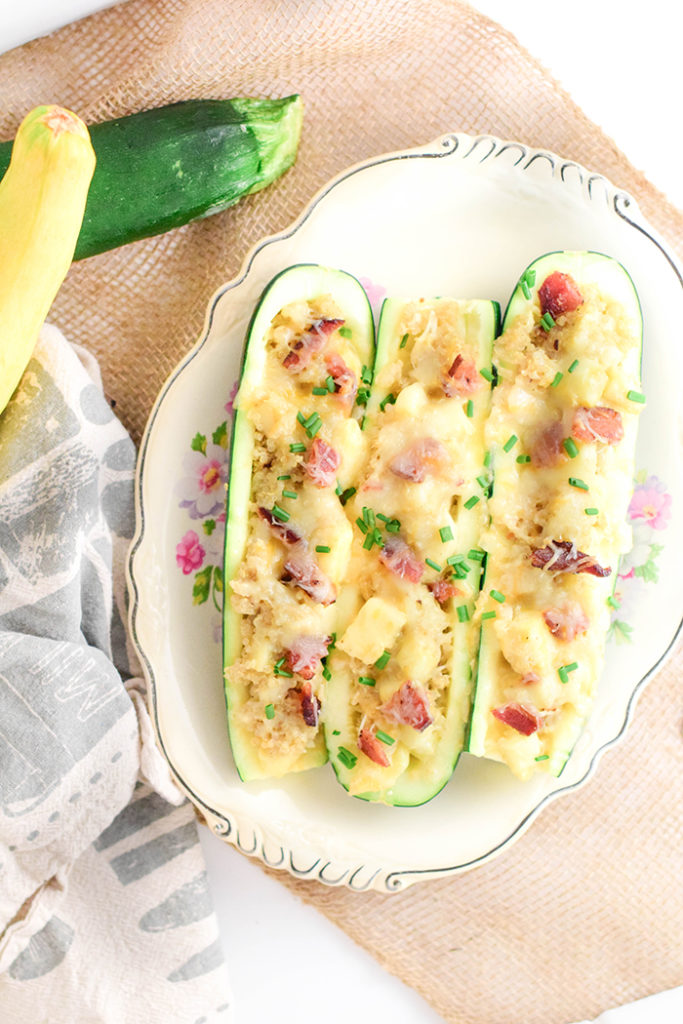 I thought we could all use a little something easy and fun to make with our hectic fall schedules! There is something about the cooler weather that makes me want to bake cookies and cook all the dinners and have all my friends over. Maybe a few cocktails too! But in reality, sometimes just getting something together for dinner feels like the last thing I want to do on busy days. So here is super quick recipe for those days!
I originally made this post for Austin Woman in the October 2017 issue. There is always some challenge or twist for each recipe and this month the editor asked that I take recipes traditionally made with nightshade vegetables and replace them with other seasonally available produce. For this recipe, I chose the family-friendly stuffed bell pepper recipe to replace with stuffed zucchini boats! Same idea, take a veggie and stuff it will delicious ingredients and voila dinner! Zucchini is always a crowd pleaser for its mild taste and ability to pair well with lots of different flavors– like bacon! Have you made zucchini boats before? Let me know what you think!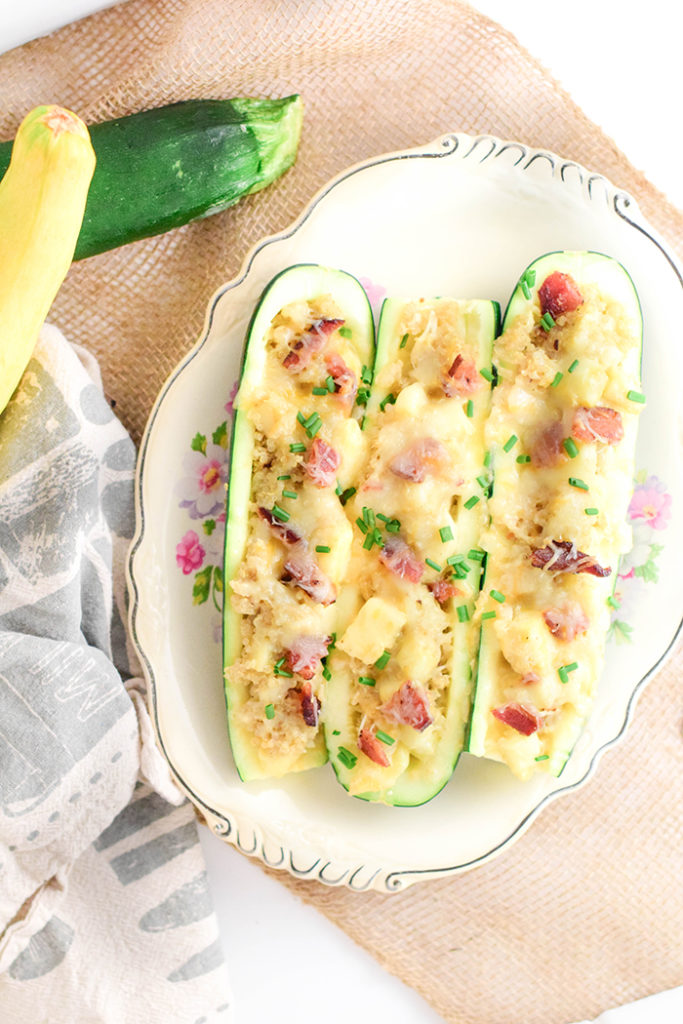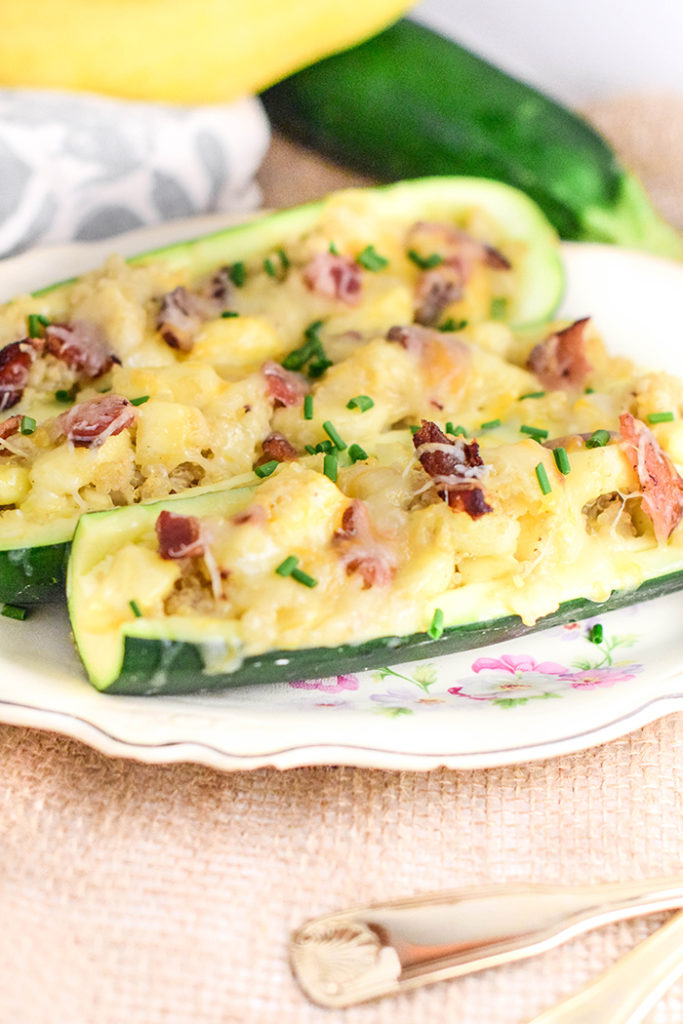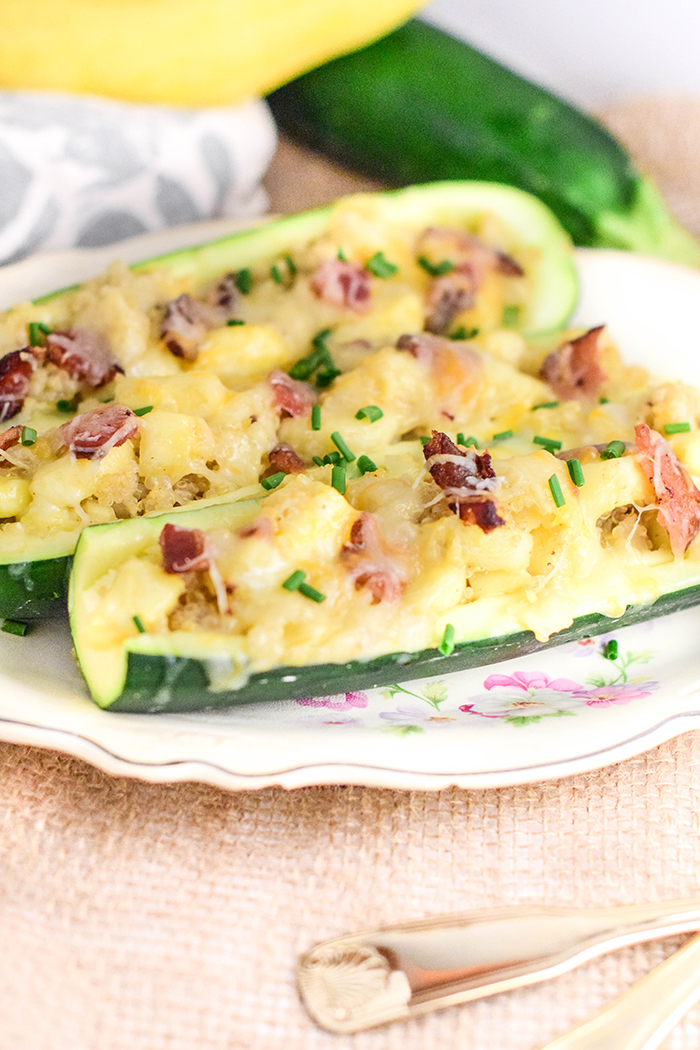 Stuffed Zucchini
Serves 2
Ingredients:
2 medium zucchini
½ cup quinoa
½ cup chopped white onion
1 tablespoon olive oil
1 cup chicken broth
2 strips of bacon
½ shredded monterrey jack cheese
2 teaspoons kosher salt
Directions:
Rinse the quinoa and boil the chicken broth. Add the quinoa to the boiling chicken broth and cook until done according to the package.
Fry the bacon in a skillet until crisp. Set on a plate lined with paper towel. Let the oil cool but do not discard.
Next wash the zucchini and remove the ends. Slice the zucchini vertically down the middle. Take a knife and slice down the sides of the inner flesh and seeds. Using a spoon, scoop out the insides. Chop into bite sized pieces and set aside.
Chop the onion and combine with the zucchini insides. Sauté the onion and the zucchini in the pan with bacon grease over medium heat until softened. About 8 minutes.
Put quinoa into pan with onion and zucchini and toss with olive oil and salt.
Fill zucchini boats with mixture and top with crumbled bacon and cheese.
Bake at 350 degrees until cheese bubbles about 10 minutes.