Checkout all the fun you can have during a Staycation at Four Seasons Hotel Austin!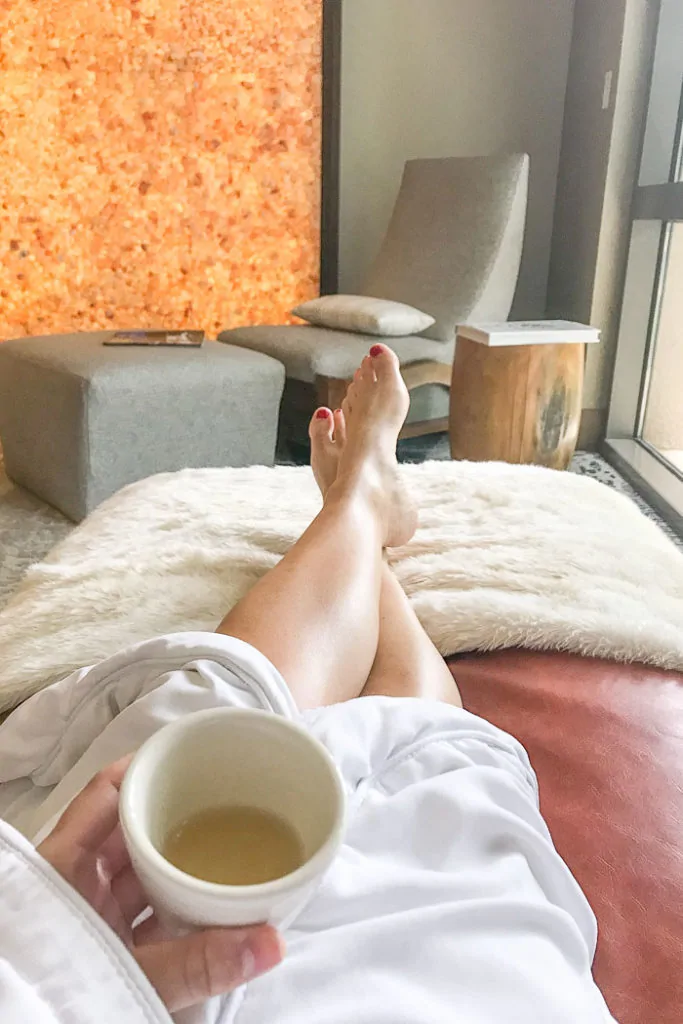 I had the pleasure of spending a leisurely Sunday at the newly renovated Four Seasons hotel in downtown Austin. The whole place has been infused with fresh, energetic vibe with plenty of events, amenities, eats and drinks for locals and tourists alike!
I got to experience yoga, brunch and the spa at The Four Seasons Hotel Austin in exchange for this blog post. All opinions are my own.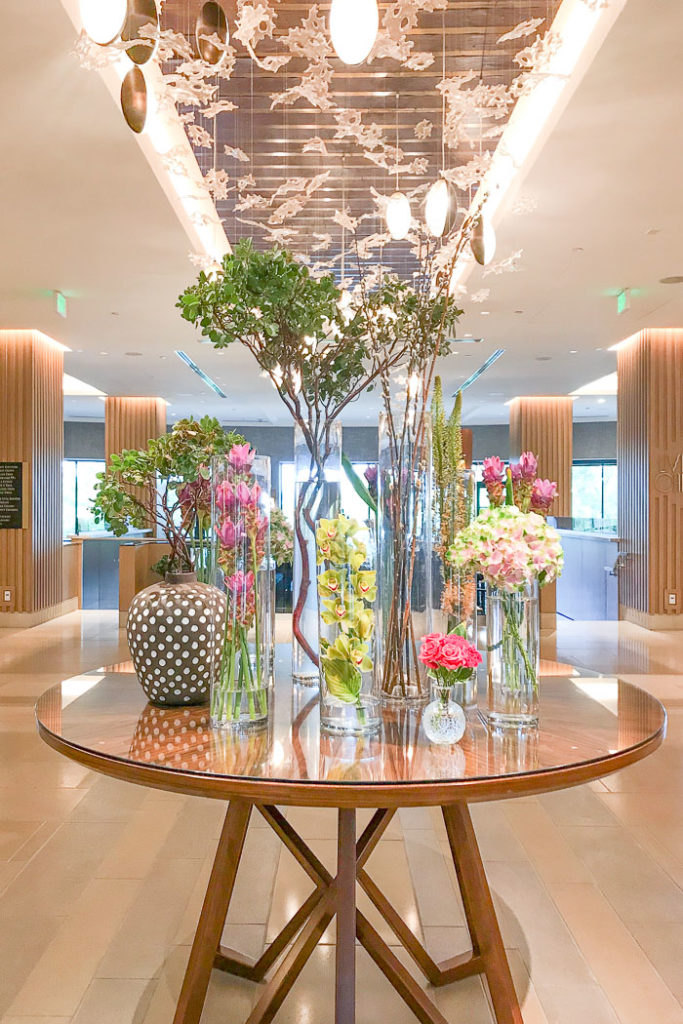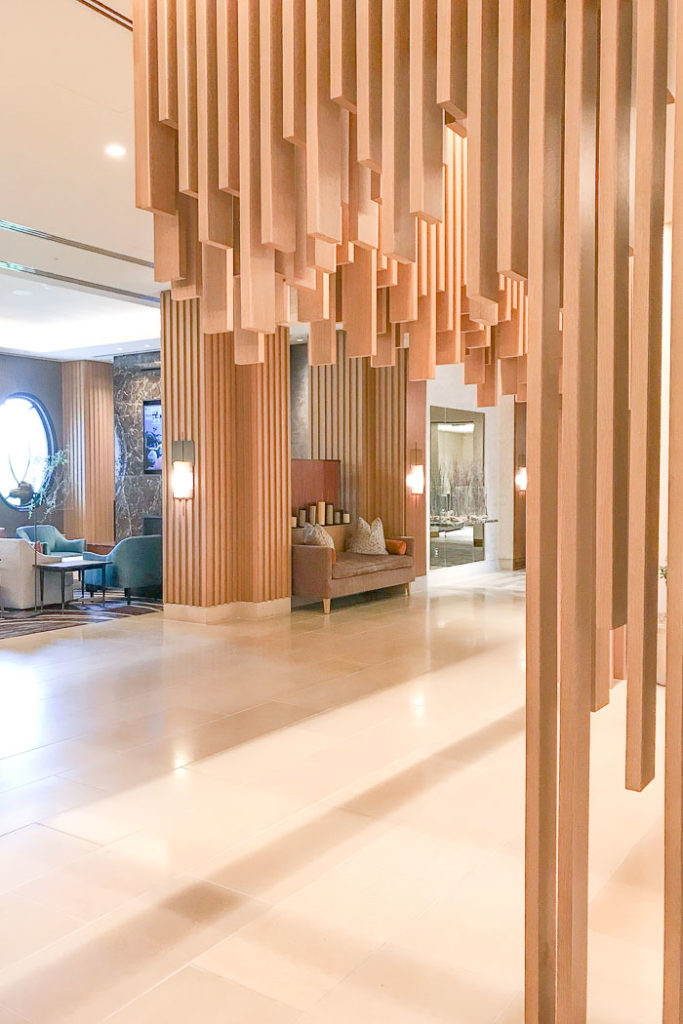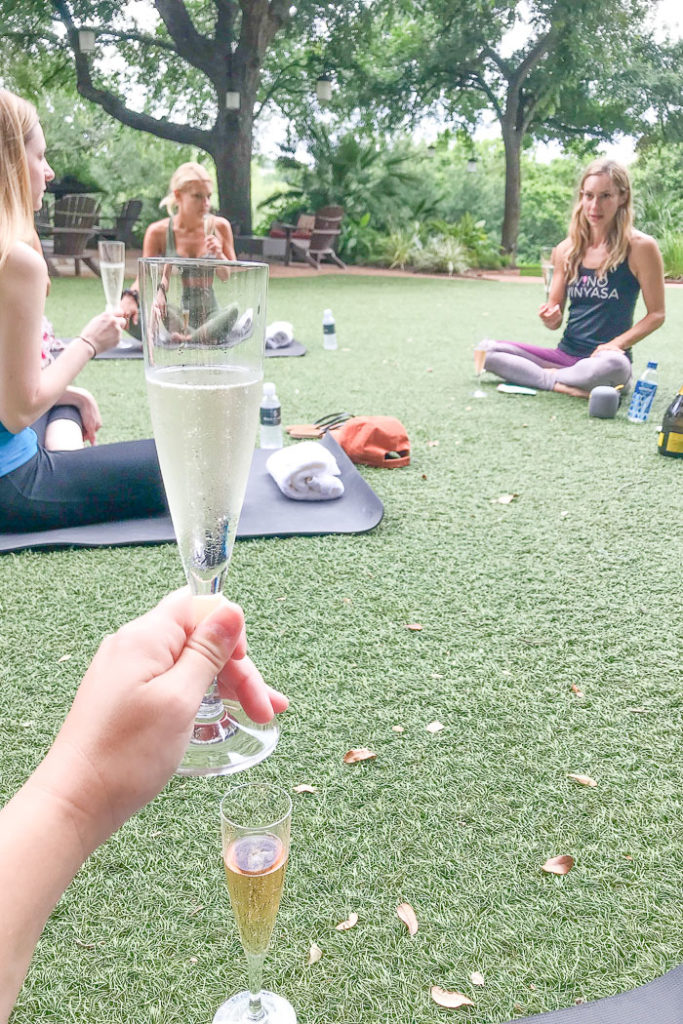 Staycation at Four Seasons Hotel Austin
We started our Sunday off with a Vino and Vinyasa class on the Four Seasons Lawn. These classes are typically offered on the 3rd Saturday of every month. The class is open to all levels and include wine tidbits and facts while you are guided through a gentle flow then the class ends with a tasting! Plus, Vino and Vinyasa students get 20% off brunch and 50% select champagnes at Ciclo after class!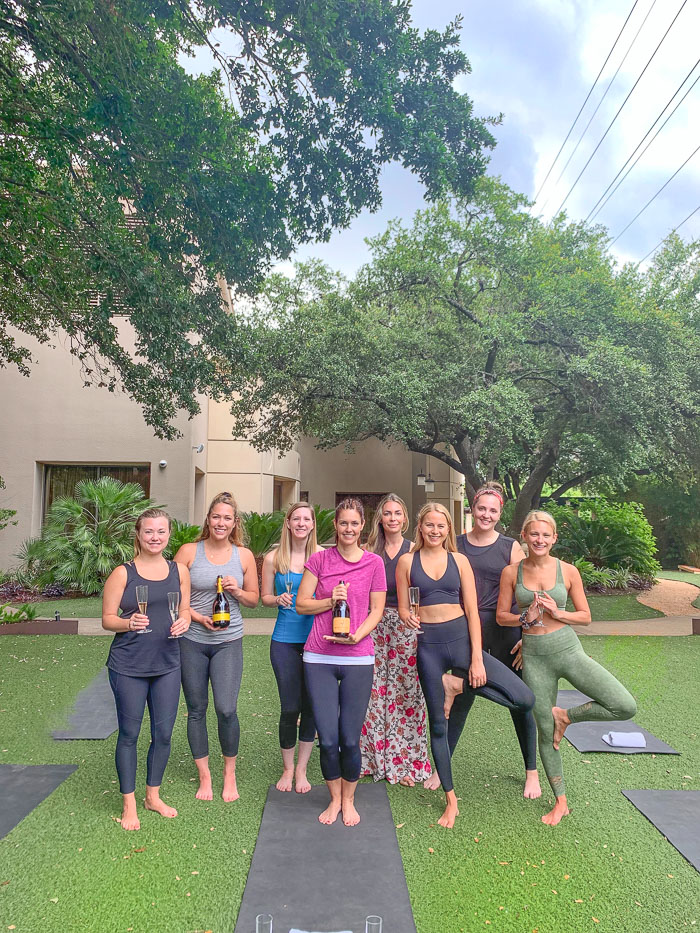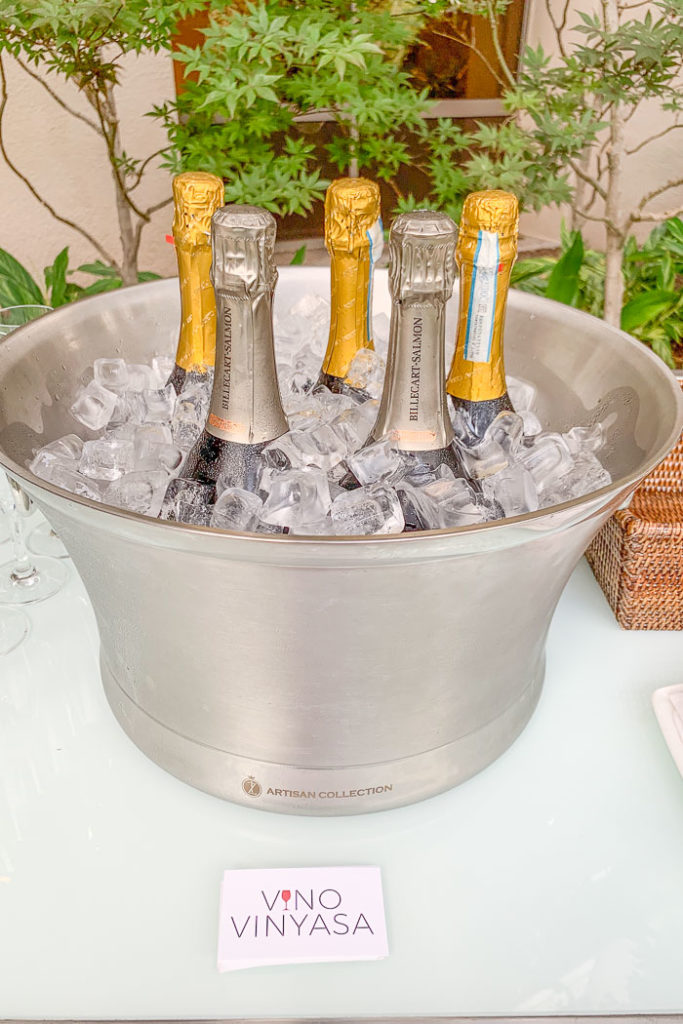 After our class, we headed to brunch! The brunch at Ciclo is still the AMAZING buffet that The Four Seasons is famous for! That includes sushi, fresh seafood and crab, a carving station, all types of eggs and breakfast meats, a yogurt and granola bad and the biggest spread of desserts and pastries I've seen in town!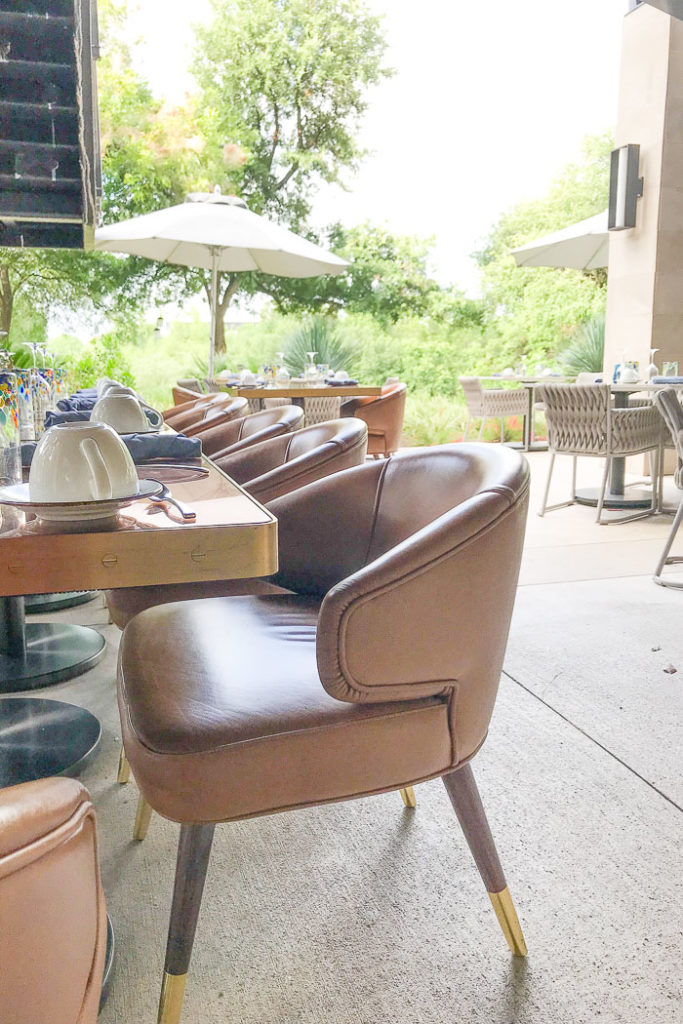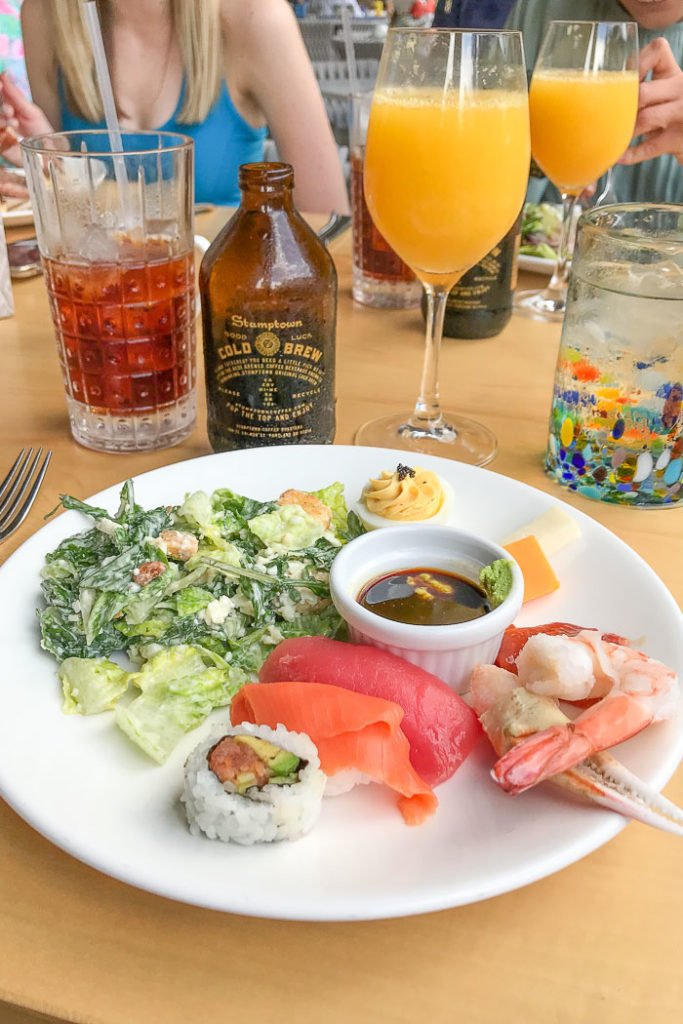 Once we wrapped up our leisurely brunch, I headed over to the spa. I spent sometime detoxing in the eucalyptus steam room then headed to the relaxation lounge before heading into my massage. I love that the Four Seasons Spa gives you an option to add on a free service like moroccan oil head massage or dry brushing to your treatment at no charge!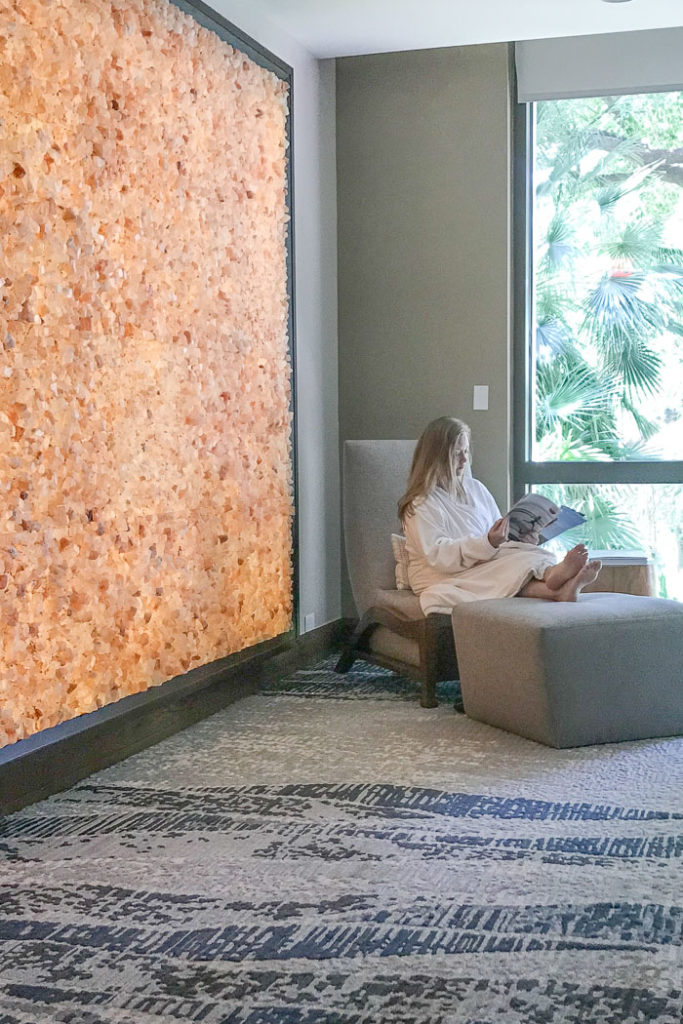 This was the perfect way to spend a Sunday! I felt so rejuvenated and ready to start my week feeling relaxed and rejuvenated! Gives a whole new meaning to Sunday Funday 😉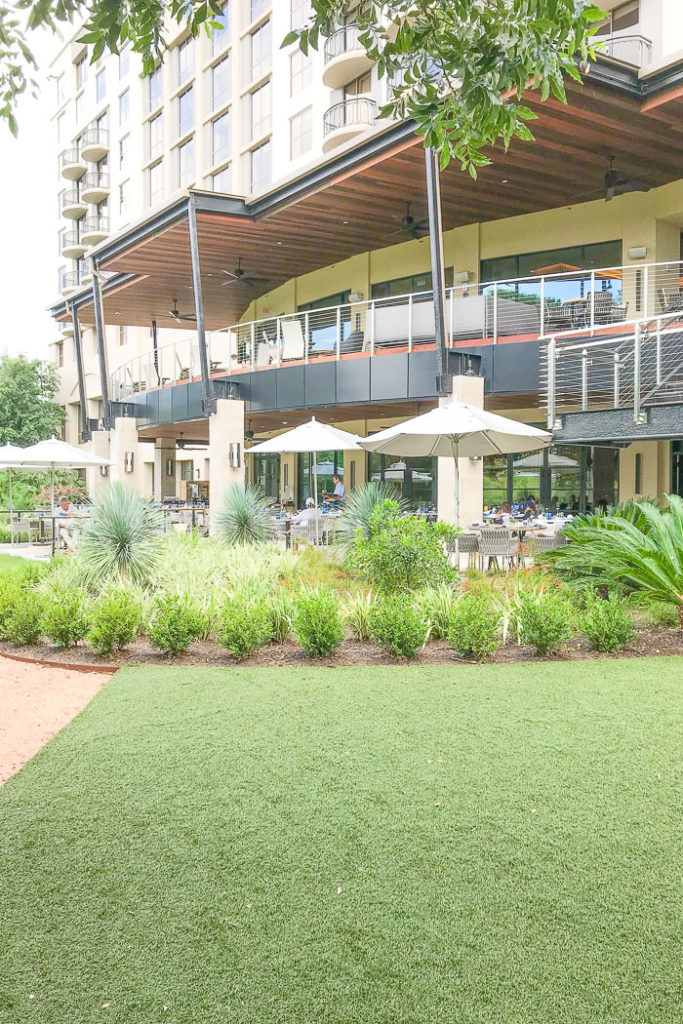 The Four Seasons Hotel in Austin offers a whole host of new fun activities and services! See below!
What's New at The Four Seasons Hotel in Austin
Happy Hour and Champong
Daily, 5:00 to 7:00pm
Offered in the Ciclo bar, terrace and back lawn. Includes $4 snacks and $3 sweets plus complimentary valet parking. The food menu is a rotating list of $5 beverages from draft beers, house cocktails to red, white, sparkling and rosé wines by the glass.Enhance the experience by reserving our custom Champong table with the purchase of one of our premium bottles of Champagne, bottles starting at $105.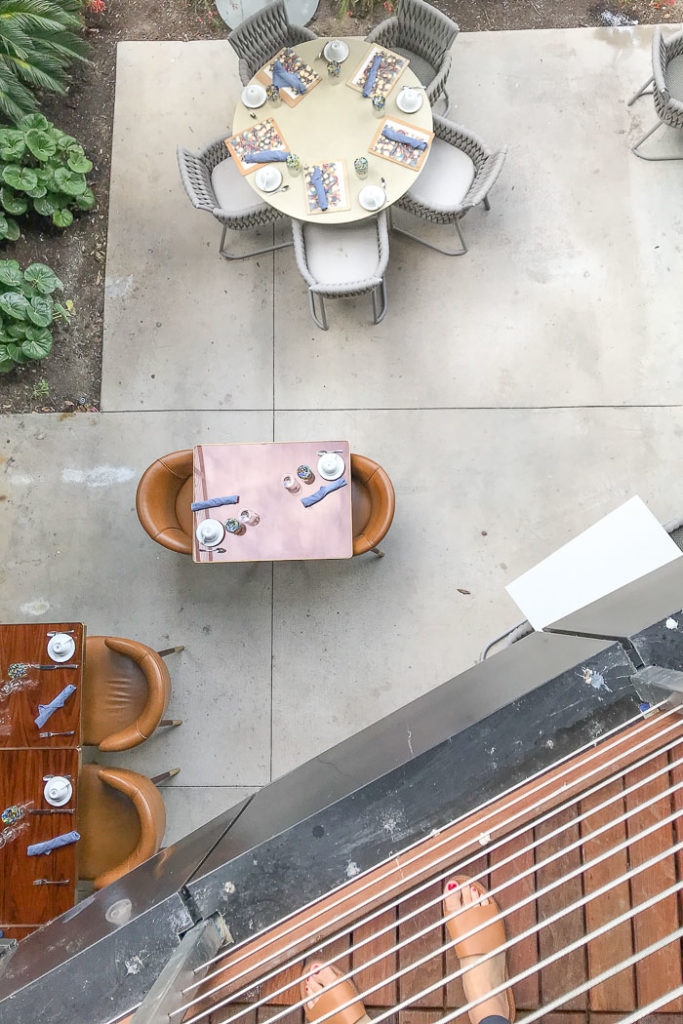 These are available to guests staying at The Four Seasons Hotel Austin:
Ceviche Class
Saturdays, 3:30 to 4:00pm
Guests can learn how to make this Latin staple — including tips, tricks and the many styles of preparation, from Peruvian to Mexican — during a complimentary class, led by Ciclo's talented chefs.
On-Demand Margarita Cart
Daily, 3:00 to 6:00pm
Our exclusive Margarita Cart service brings one of America's favorite beverages straight to the room with the simple push of a margarita button on the guest room phone. Available for a fee.
Suite Soaks Experience
Daily, Launching in mid-July
During this interactive one-on-one session with a member of our Spa team, suite guests will learn how to craft your own therapeutic bath bomb to enhance the soaking experience. Available for a fee.