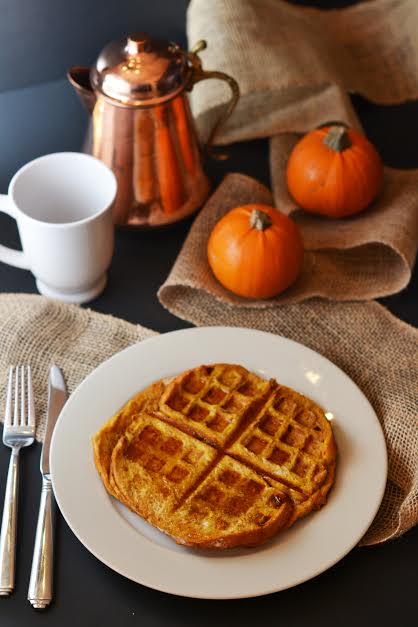 Who is as excited as I am about Thanksgiving next weekend? I mean hello my entire existence revolves around food! This is my mecca of day if you know what I mean. I am kicking off my celebration on Sunday with 5o or so of my closest friends for a Friendsgiving Fiasco! Have y'all gotten into the Friendsgiving thing? I'm telling it is where it's at. I love seeing all the different traditions and family recipes come together. Lots of fellowship, lots of wine, oh and I got a fire pit this year. Hello pumpkin pie smores! This girl is comin' atcha so you better watch out (better not cry… ok ok too soon)
But alas, in all this Thanksgiving/Friendsgiving feasting let us not forget my favorite meal, brunch. Brunch is a thing to behold. The wonderous marriage of breakfast and lunch. Culminated with libations and laughter. This special meal should not be forgotten during this giving of the thanks holiday. So I am here to your rescue with a scrumptious little way to get your guests out of bed and into the kitchen! I give you French Toast Waffles. Perfect way to get rid of that stale bread from yesterday's feast, yes I am saying that dinner rolls could be used here. Add a little pumpkin to moisten things up and voila! No one can resist the smell of cinnamon calling their name.
Hello lover.
These can be made vegan and dairy-free with just a few simple substitutions.

So easy to make. You don't have to use a waffle maker, a pan will do just fine!
To get all the details about how I took stale bread and made it into a cheerful morning treat!
Ingredients:
– 8 pieces stale bread
– 1 cup unsweetened almond milk
– 3 tablespoons pumpkin puree
– 1 teaspoon cinnamon
– 1/2 teaspoon allspice
– 1/2 teaspoon nutmeg
– 1/2 cup syrup
Instructions:
1. Start by whisking together the almond milk, spices, and pumpkin puree.
2. Dip each piece of bread into the mixture, covering it completely. Soaking up all that pumpkin-y goodness!
3. Stack pieces of soaked bread onto a hot waffle maker. Make sure to spray the waffle maker with non-stick spray. Pro-tip: No waffle maker? No problem! You can makes these in a pan over medium heat.
4. Once the waffles are done, remove from the waffle maker or pan and serve hot with plenty of your favorite syrup!