We upgraded our mattress to a king and gave our whole bed a refresh in the process! Now we are getting great sleep!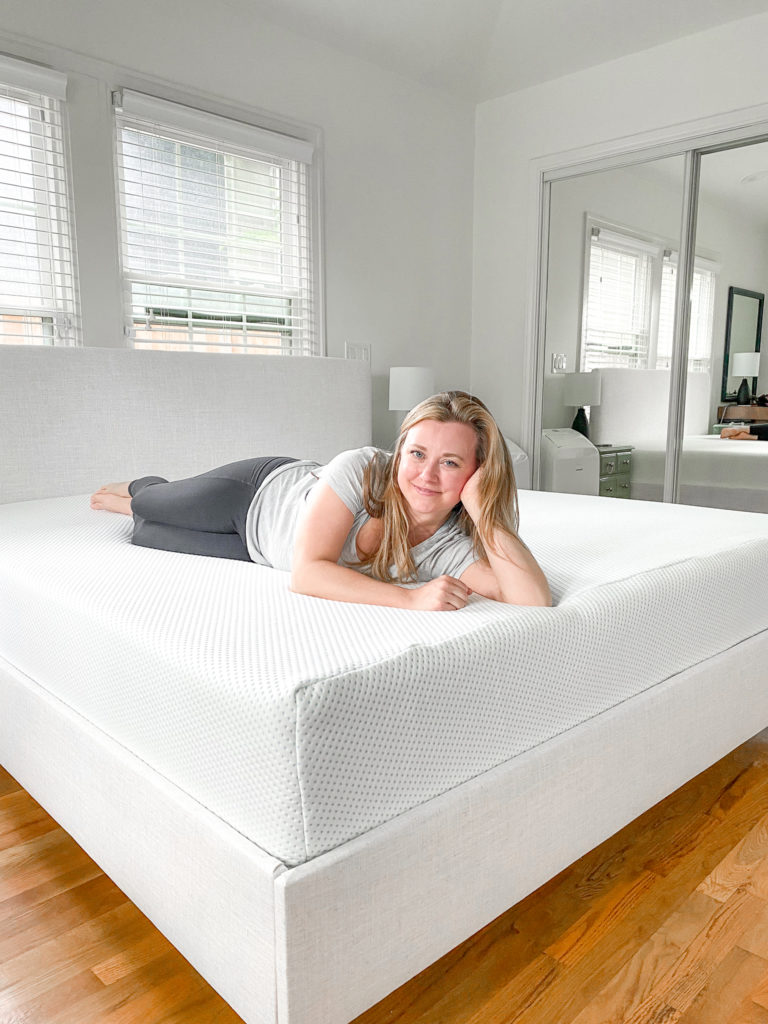 BMW and I have been thinking about upgrading our mattress and everything that goes with it for a while now. Maybe more than a year? Not sure, but it seems like we've been talking about it forever haha. There always seems to be another project that we sidetracked by and never got around to it. We finally took the plunge when the opportunity to partner with Amerisleep came along! The reviews and customer service were all great and now that we've been sleeping on the new bed for over a month now, I can definitely say that we love it!
This post contains affiliate links. If you purchase a product though these links I may earn a few pennies. I received a mattress from Amerisleep in exchange for my review. All opinions are honest and my own. Thanks for supporting the companies that keep this free blog going!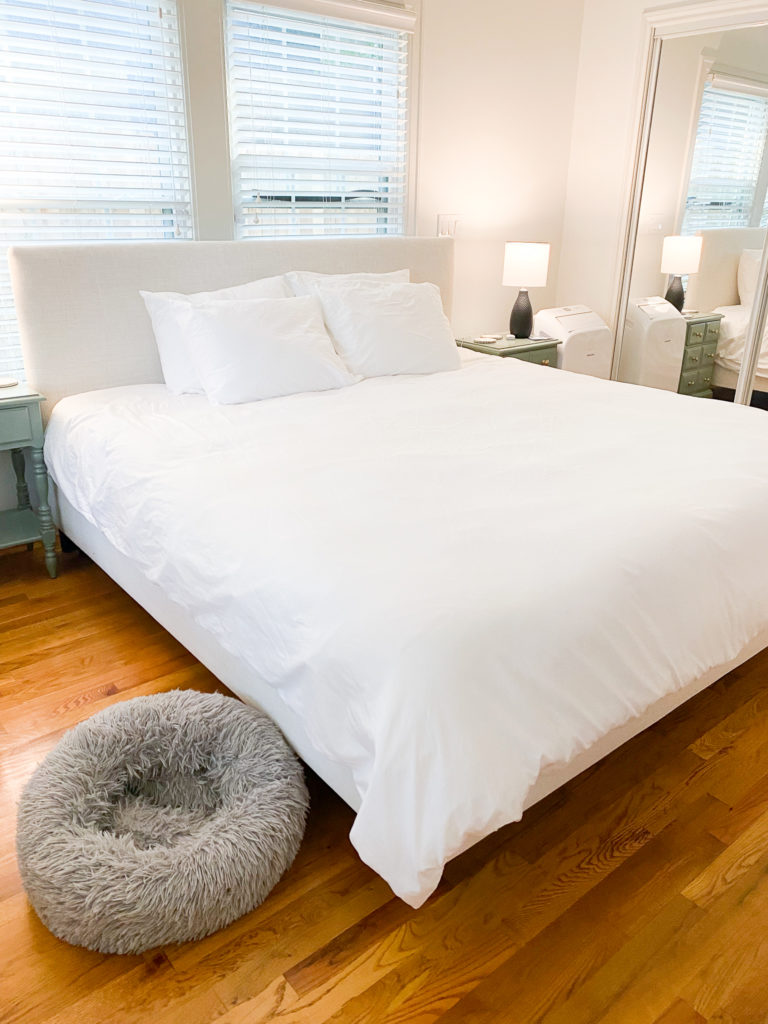 Our New King Mattress for Side Sleepers
BMW and I are both side sleepers. I know a while back I shared about some back pain I'd been having and let me tell you, if you're not sleeping on the correct mattress as a side sleeper it can definitely give you trouble! We checked out the mattress that Amerisleep offers and the new AS5 is specifically designed for side sleepers and after a lot of internet research we decided to try it out!
It arrived all boxed up and it's one of those mattresses that expands when you open it up. It was a lot easier than we thought it get it all set up which was really nice. Just check out the video on my Instagram! To be 100% honest when we first got it I was nervous that I picked the wrong mattress because it was so soft. Like it was comfortable but I was worried it wouldn't be supportive enough. I read through all the information online and it said to give your body 30 days to adjust to the mattress and since Amerisleep has free returns, I said ok lets see.
Well, not even a week into it we were both sleeping much better and realized that indeed the mattress was not too soft and was great for us both since we are side sleepers! Unlike the old foam mattresses, this one doesn't make me too hot at night. It gives me lots of support in the hip area which means my spine is more aligned and no back pain – yay!
One thing I really like about this mattress is that it's nice and dense and doesn't transfer motion as much as our old foam mattress. That means if one of us gets up at night or is moving around it doesn't bother the other one. Which means we are all getting better rest, even our dog Mimi! Yes, we sleep with our dog. She's the best so don't even try and say anything haha.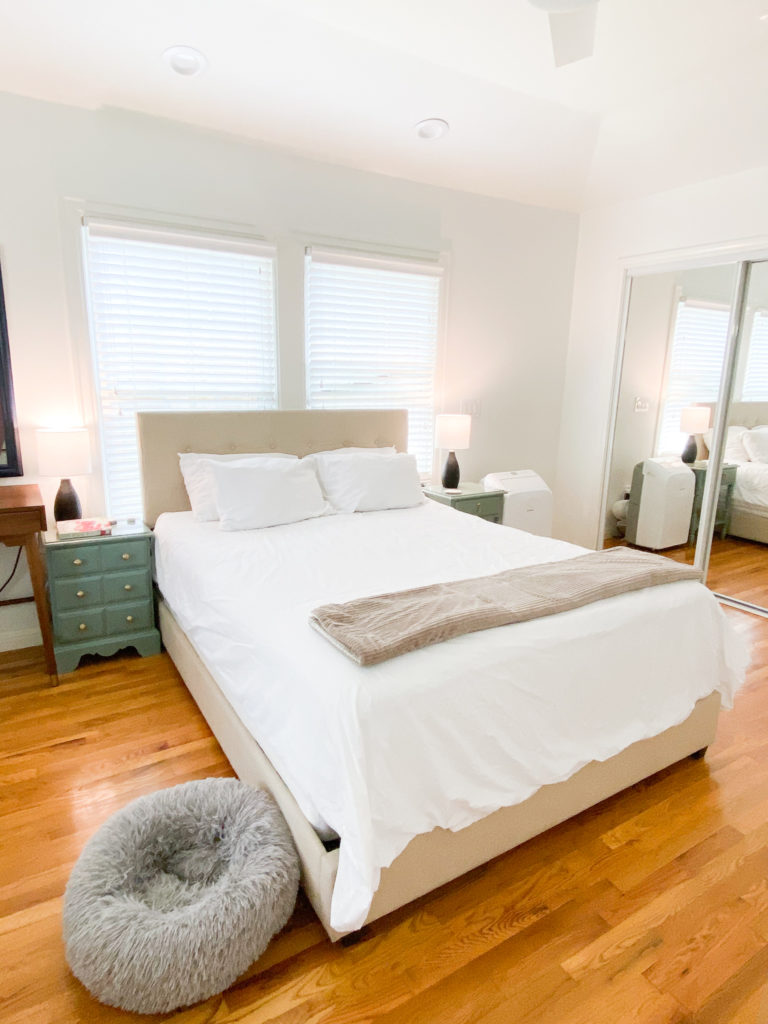 Our bed before
This bed isn't too much different style-wise from our last bed. We even got the same sheets but in the bigger size because we absolutely love, love, love our sheets! (Linked everything below in one place for your convenience!) We've recommended these sheets to several friends and they rave about them too. They are great quality, really affordable and have a lifetime guarantee! I mean seriously they have great customer service. One time one of our sheets got a hole in them and the company replaced them no questions asked. I mean I was shocked because we has purchased the sheets years before. So now we customers for life!
We love our new bed and are so happy with it! Amerisleep also offers two other styles of mattresses, one that is great for back sleepers and another that is somewhere in between. If you have any questions just drop them in the comments and I am happy to answer!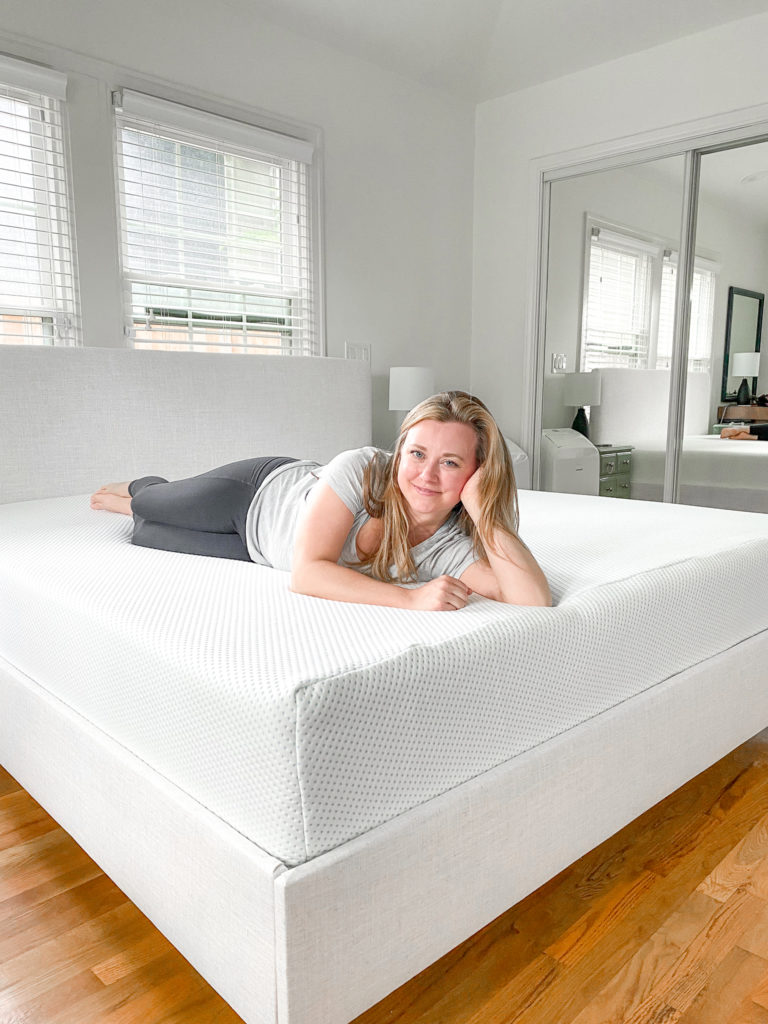 You can shop for Amerisleep mattresses locally at their store in The Domain.
View this post on Instagram
All The Links For Our New King Bed!
Mattress: AS5 from Amerisleep
Brooklinen Luxe Sateen Sheets – we got the bundle with the duvet cover and extra standard size pillow cases
Our favorite pillows in down alternative and Plush (Yes, we tried and send back several kinds haha! These were the winners!)