We had so much fun at taking our engagement photos in Austin! Our friend Kayleigh Rust of Afterlight Studio took some photos of us at Mount Bonnell and Mayfair Park! Both are great locations in Austin to take engagement photos. We are having so much fun planning our destination wedding but I am so glad we got some quintessential Austin photos that we can cherish forever!
I had never been to Mayfair Park despite living in Austin for over ten years and I am so glad that Kayleigh suggested it! It has gorgeous ponds, a historic house that makes for the perfect backdrop and is home to a flock of gorgeous peacocks! I would definitely recommend Mayfair Park as a spot for engagement photos in Austin!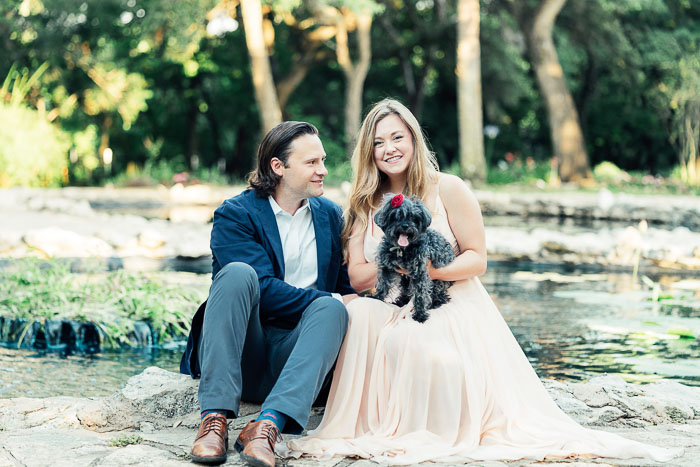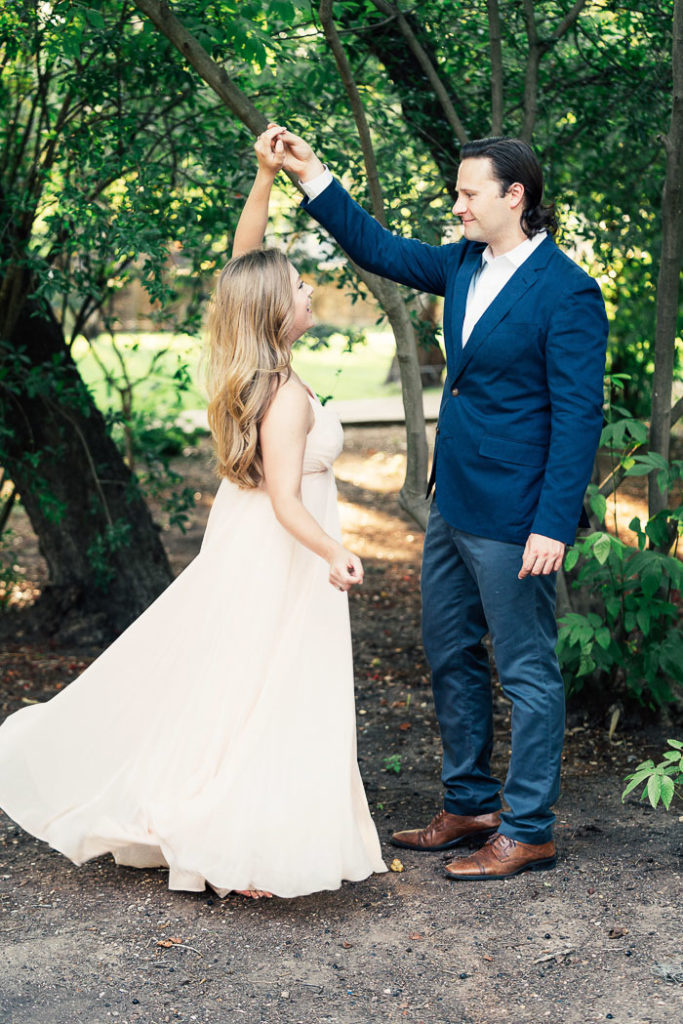 Engagement Photos in Austin
I wasn't sure what to wear for my engagement photo shoot! I knew I wanted some of the photos to have slightly more editorial feel. I wound up wearing olds bridesmaid dresses for the photos at Mayfair Park! I thought it turned out so perfectly! And what a great way to wear the dresses again! I love how the background and dresses gave the photos a timeless feel. I know we will love having these photos around forever!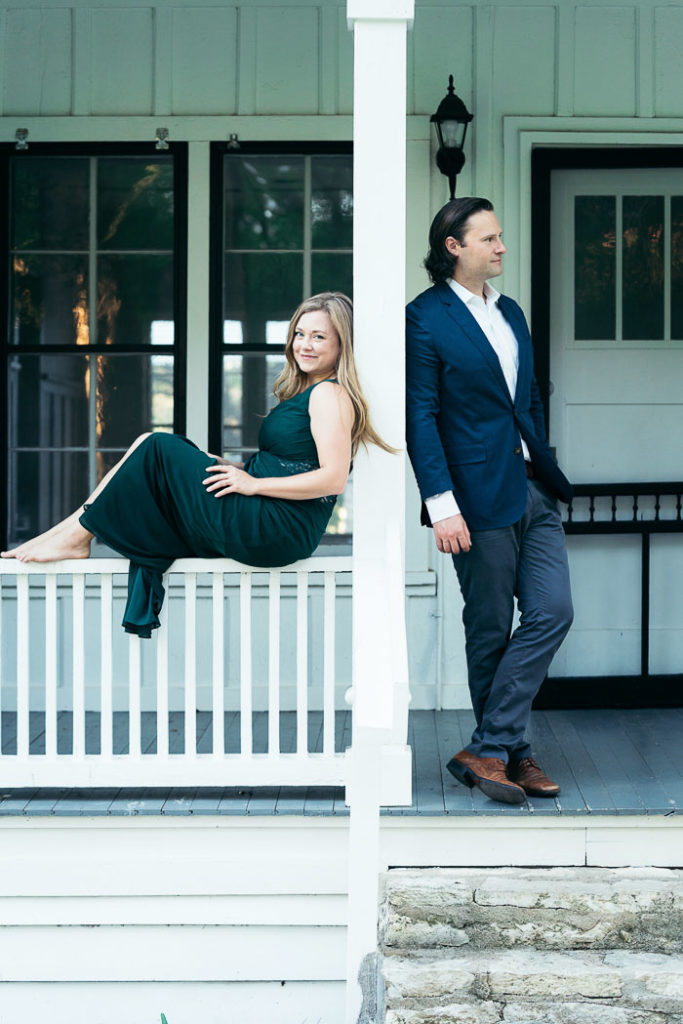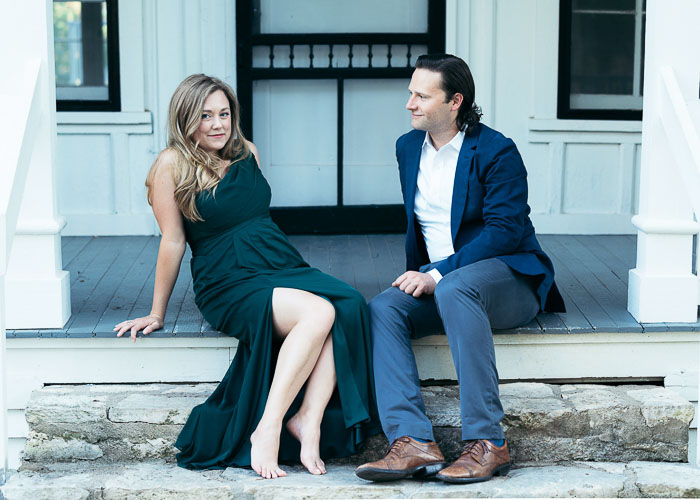 For the photos at Mount Bonnell, we opted for casual sunset photos. Kayleigh was able to captured our fun side and our romantic side! I love that she able to capture lots of different aspects of our personalities and relationship! This was so nice instead of having a hundred photos that were all a little too similar.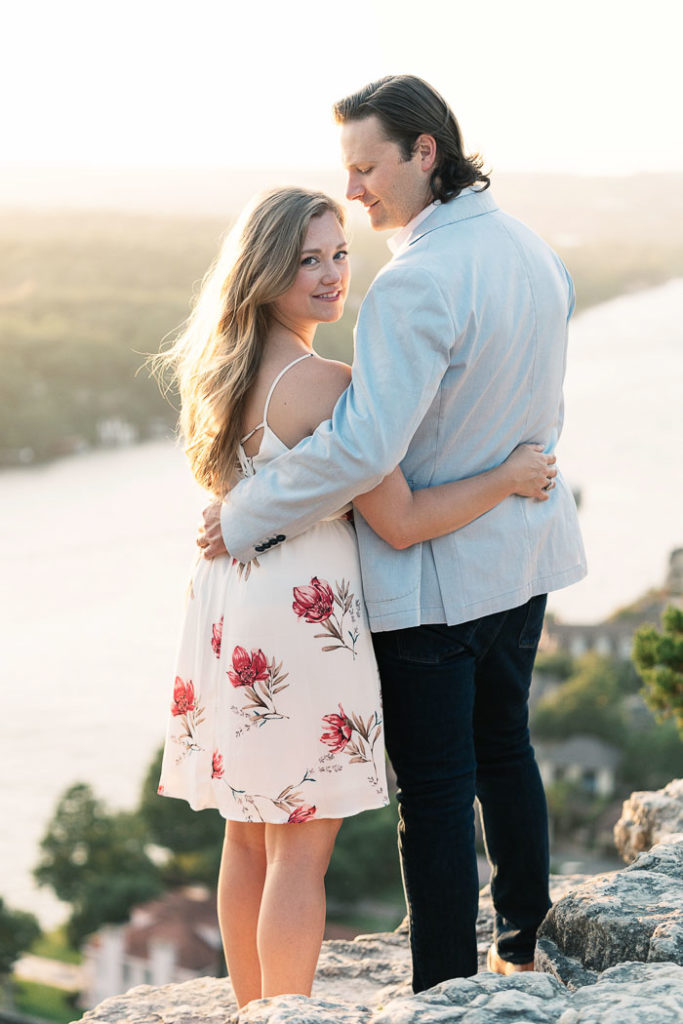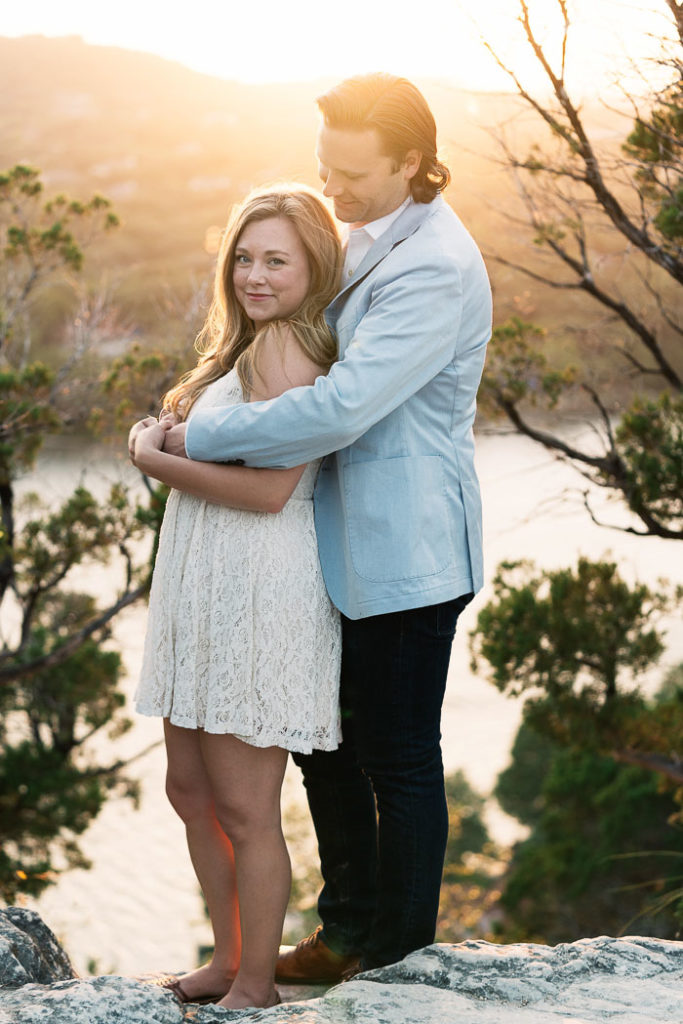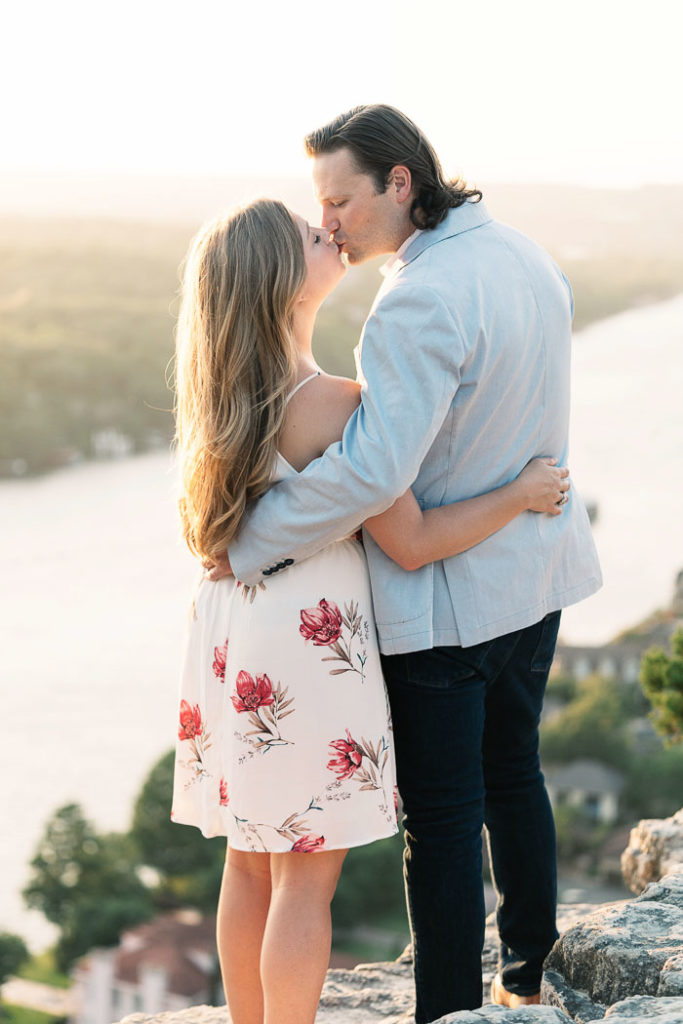 It's so nice to shoot with a photographer who really gets your style! If you're looking for a wedding or engagement photographer in Austin, be sure to check our Afterlight Studio! We know you'll love the photos as much as we love ours!