This Greek Lamb Meatball recipe is so quick and easy and perfect for meal prep!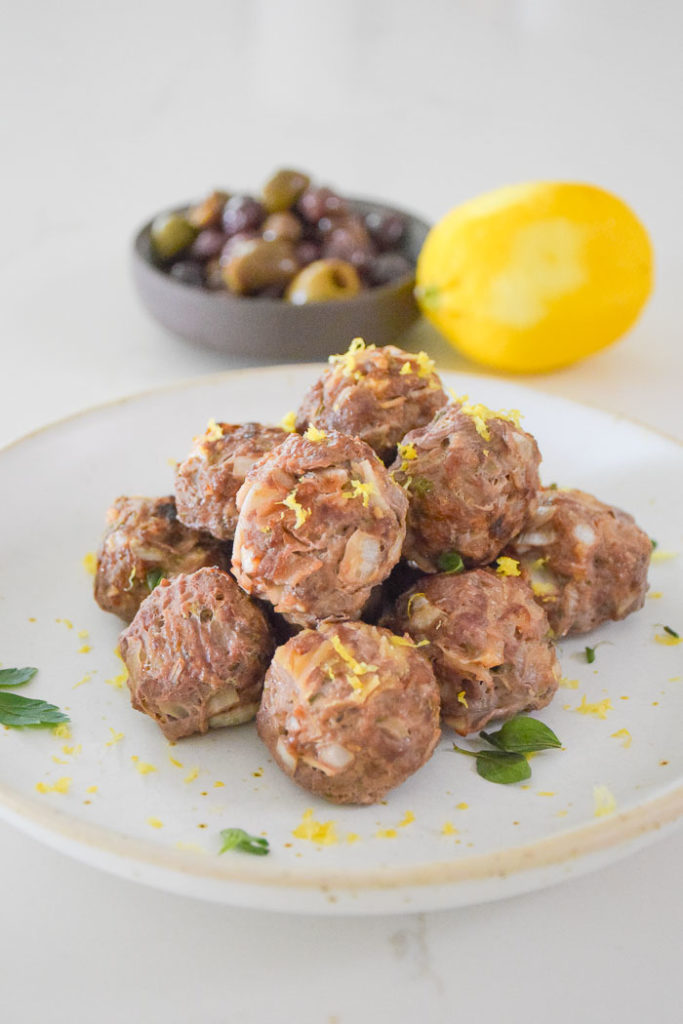 We've been trying to be better about meal prep at our house and one thing that has been making our lives a little easier is meatballs! Kinda old school but always delicious and so easy to make. We've been making all different kinds of meatballs but these Greek Lamb Meatballs are so easy and delicious and go with everything from salad to pasta and BMW loves them as a snack!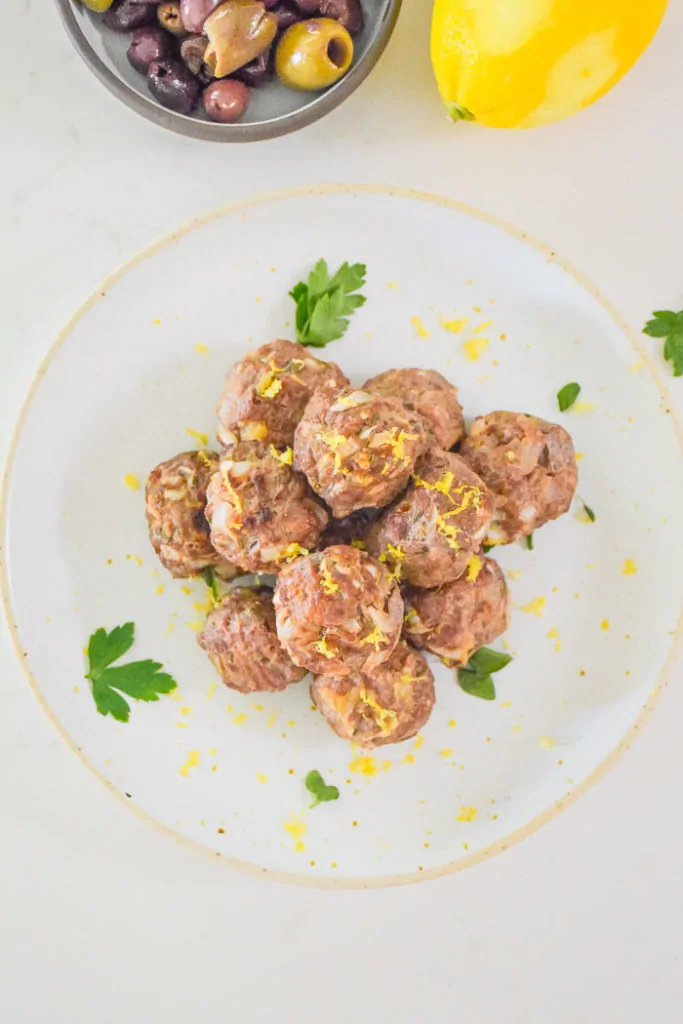 Greek Lamb Meatballs
Did I add lemon zest to meat? Yes, yes I did. At first I thought it might be weird but it really brightened up the ground lamb and helped bring out the flavor. I didn't add breadcrumbs, eggs or milk, which are usually called for in meatball recipes. While these meatballs were a little bit more dense, I thought the texture stood up well and worked perfectly in lots of dishes. We didn't miss the extra calories either!
You can double or even triple this recipe if you're feeding lots of people. BMW kept sneaking these little lamb meatballs as an afternoon snack and I loved adding them to salads for extra protein at lunch. I'm always looking for ways to sneak protein in meals since I prefer veggies and pasta, haha!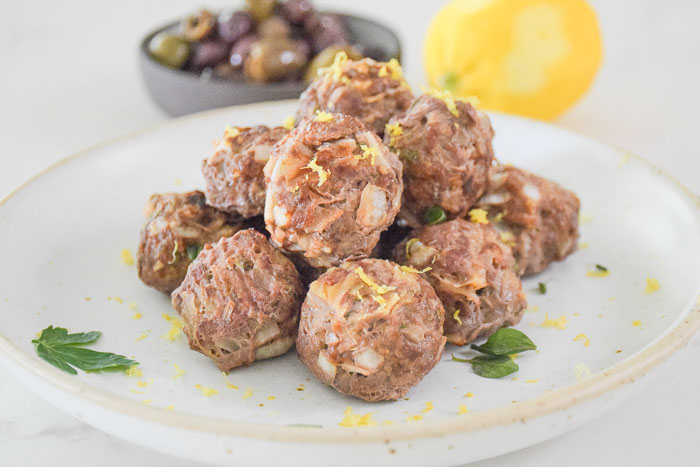 Greek Lamb Meatball Recipe
Makes 12-14 meatballs
Ingredients: 
12 oz ground lamb
Zest of 1 small lemon
1 cup white onion, finely chopped
2 cloves of garlic, minced or pressed
1 tablespoon fresh rosemary, minced
1 teaspoon salt
1/2 teaspoon cumin
1/2 teaspoon paprika
1/2 teaspoon dried oregano
Directions: 
Preheat oven to 425 degrees F. Line large baking sheet with parchment paper.
In a large mixing bowl, combine all ingredients until well combined.
Roll about 1 tablespoon of meat into a ball, making about 12-14 meatballs, and place onto baking sheet.
Bake for 15 minutes, turn meatballs and cook for an additional 5 minutes until meatballs are cooked through.