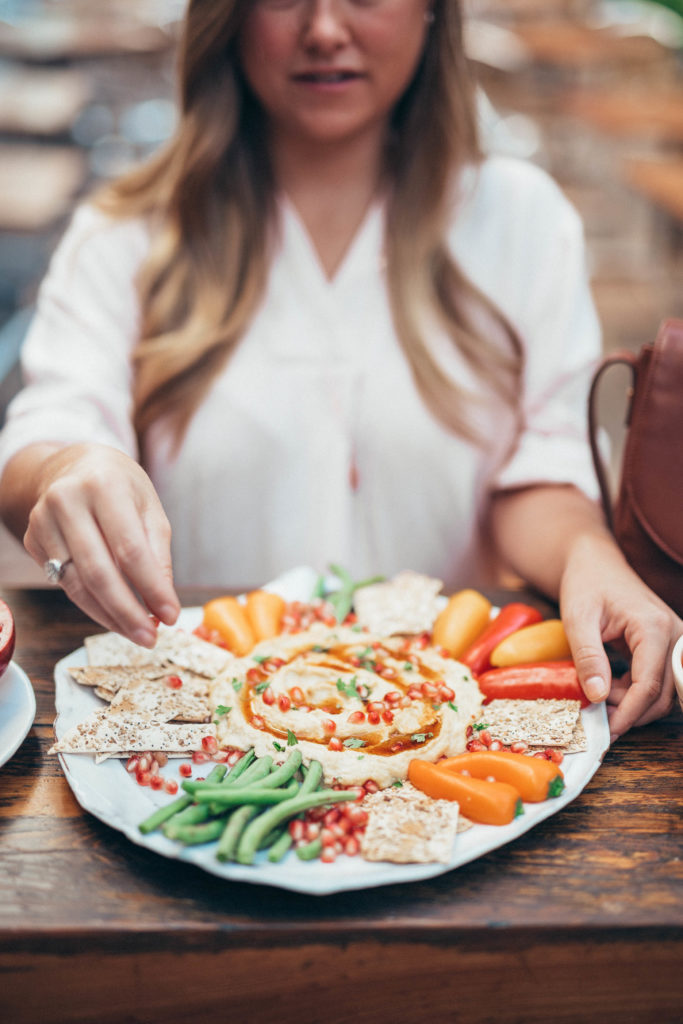 Holiday Hummus is the best thing y'all! I know, it's not traditional or anything but it's a hit at parties let me tell ya. Last year I was invited to a vegan Thanksgiving potluck and needed to think of something delicious to share with all my veggie friends. This hummus was just the thing. It was so popular that I wound up bringing it to the rest of the parties all season! This year, I teamed up with Esperos and Thirds, two local mission-based Austin companies, for a holiday shopping party and you guessed it, I made the holiday hummus! Not to mention, you can make this hummus extra Instagrammable which is always fun for guests!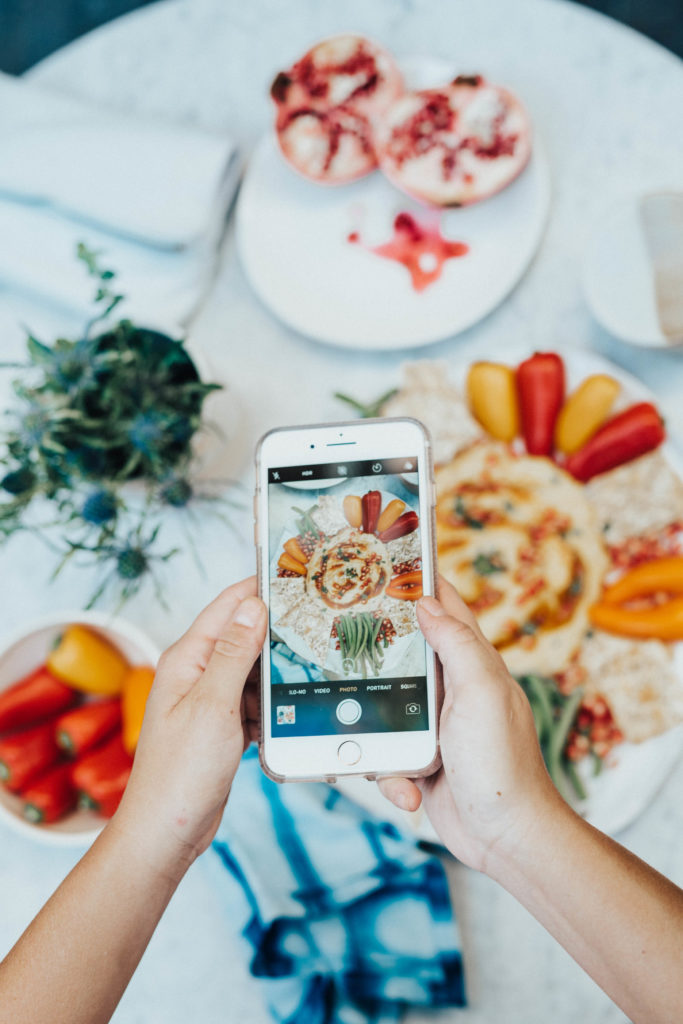 So merry and bright! And delicious! I love bringing something to holiday parties that everyone can enjoy and hummus is certainly something that everyone can get on board with! It's gluten-free and plant-based making it the perfect appetizer for holiday potlucks. I also love this because it's easy to make ahead a day or two before and store in the fridge then just take the ingredients to the party and assemble. Easy peasy!
Healthy Holiday Hummus Recipe
Makes one big bowl!
Ingredients:
2 cans (14oz) of chickpeas, drained
1/2 cup roasted tahini
1/4 cup olive oil + more for drizzling
1/4 cup filtered water
2 tablespoons fresh squeezed lemon juice (yes, it is important that it is fresh!)
2 cloves or table 1 tablespoon of minced (fresh!) garlic
1 tablespoon of pomegranate seeds
1/2 teaspoon flat leaf parsley
1 teaspoon kosher salt + more to taste
For drizzling: whisk 1 tablespoon of olive oil with one teaspoon of smoked paprika
Directions:
In a high powered blender (I like to use my Vitamix and think its makes smoother hummus than my Cuisinart), combine the chickpeas, olive oil, water, lemon juice, garlic and salt.
Blend for about one minute or until smooth. I usually put it on the smoothie setting and stop it before it ends or you might wind up with soup!
Plate the hummus and drizzle the paprika spiked olive oil on top! Then put the pomegranates and parsley on top.
Serve with vegetables like snap peas, mini sweet peppers, carrots, celery, broccolini, really whatever you fancy! I love serving mine with seeded crackers too.
What are your go-to holiday party recipes? Tell me in the comments!