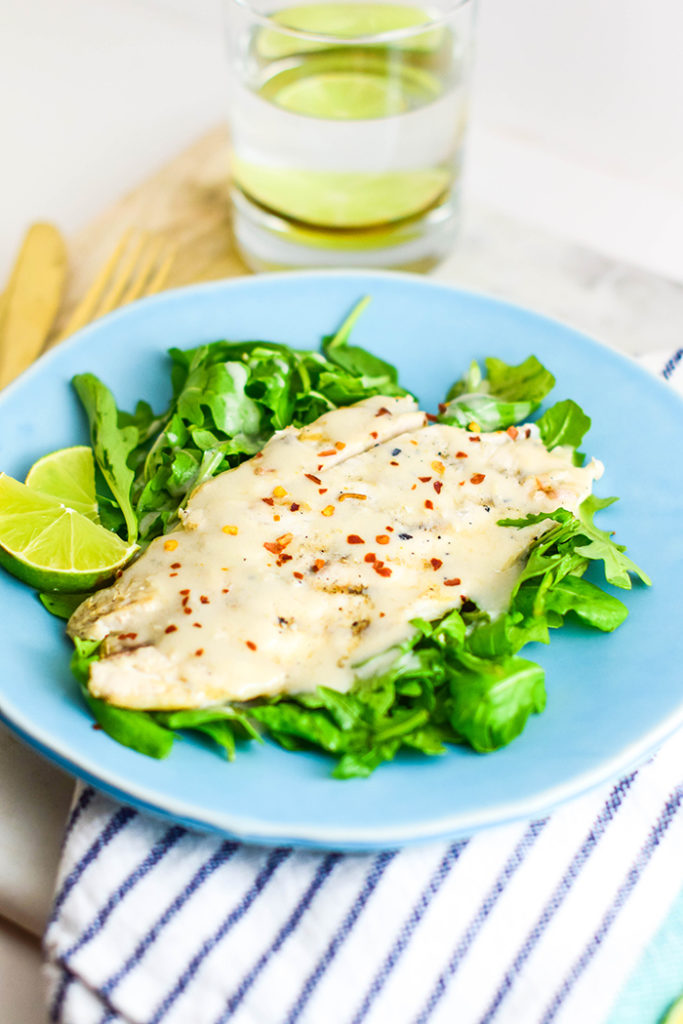 Fall is on the horizon and I couldn't be more excited about my favorite season! Maybe it's because of the cooler weather (it's definitely the cooler weather) or the colors or the excuse to eat all the good food! Either way, we've been running around like crazy prepping for more travel and I managed to squeeze in a delicious recipe that is inspired by our upcoming trip to Thailand! Yes, Thailand. I can't wait for the land of rice and spice. Oh and those noodles. And the mango sticky rice! We've booked a cooking class and market tour, a street food tour by tuk tuk and reservations at Gaggan! Yes, that Gaggan, the one of Chef's Table on Netflix. Needless to say, I've been stoked for a while and already craving allll the flavors!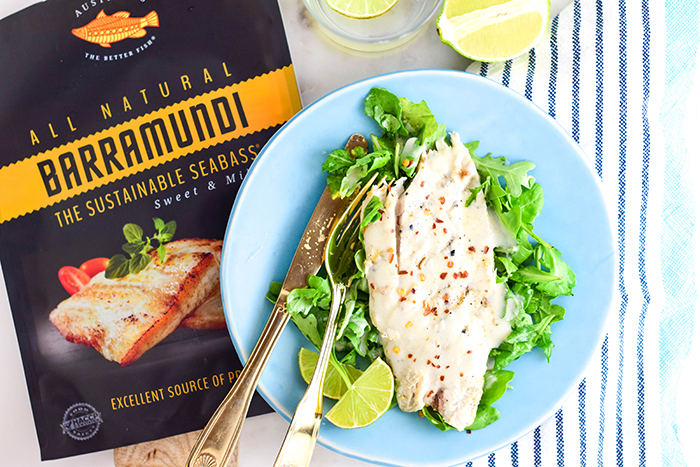 I am always trying to cook and prepare seasonal meals using local, sustainable produce and meats as much as possible. Lucky for us, we have lots to choose from here in Austin. However, seafood can be a little bit trickier and of course BMW is super picky and won't touch anything that is remotely "fishy". I used to eat lots of seafood before we lived together but since he moved in it's been a more meat and potatoes. We've tried a few different types of fish but none of them have been able to pass the BMW taste test.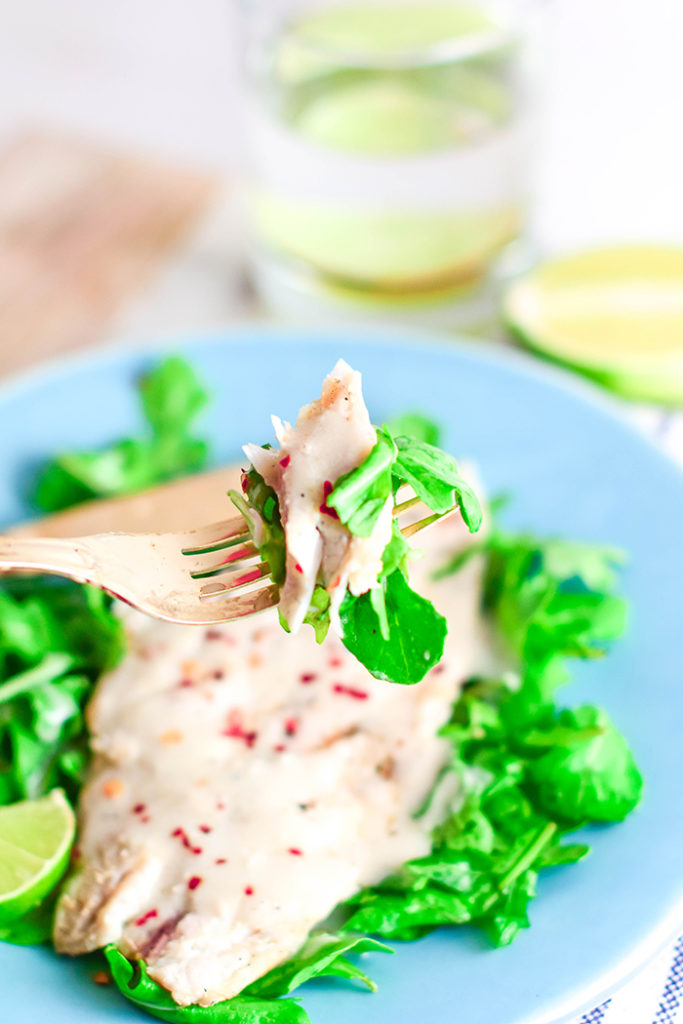 I was thrilled when Australis Barramundi reached out to partner together because I had heard of their brand years ago when one of my favorite bloggers made a recipe with them. Even though I would typically be weary of frozen fish, the vacuum sealed ones seem more legit and just so you know, I tested it out and Australis Barramundi passes the test! Barramundi is a sustainably harvested mild, white fish. AKA it's easy to cook with just about any flavor AND they use practices that are good for the fish, good for you and good for the Earth.
As we were preparing for our trip to Thailand, I wanted to create something that would get our taste buds ready for the trip! I didn't want anything too heavy, hello sweaty Thailand and Austin, so it needed to be light but I didn't want to pass up on any flavor. I was inspired by a coconut curry, so I decided to break those flavors down into a creamy dressing! The peppery arugula can stand up to the fish and coconut dressing and the ginger and lemongrass really pop!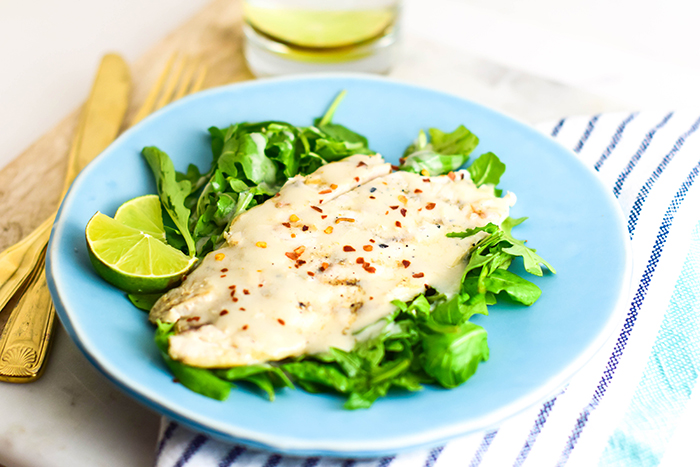 Grilled Barramundi with Lemongrass Coconut Dressing and Green Salad
Serves 2
Ingredients:
2 Australis Barramundi filets, thawed
1 cup coconut milk
1 stalk of lemongrass
1 teaspoon lime zest
1 tablespoon shallot
1 tablespoon ginger, minced
2 cups arugula
1 teaspoon lemon juice
1 teaspoon olive oil
1.5 teaspoons kosher salt, divided
Optional: red pepper flakes
Directions:
Thaw Barramundi filets and keep in fridge until ready to use.
In a small nonstick sauce pot, combine coconut milk, crushed lemongrass stalk, lime zest, minced shallot and ginger, and one teaspoon of salt over medium heat. Stir frequently and do not let sauce curdle. Reduce sauce by half, about 20-25 minutes.
Once the sauce finishes, remove from heat and let thicken.
Toss arugula with lemon juice, olive oil and remaining salt in separate bowl, set aside.
On a grill or cast iron, heat Barramundi over high heat about 3-4 minutes on each side until cooked through.
Plate arugula and top with grilled filets. Divide sauce and drizzle over top of fish and salad. Top with red pepper flakes if desired.