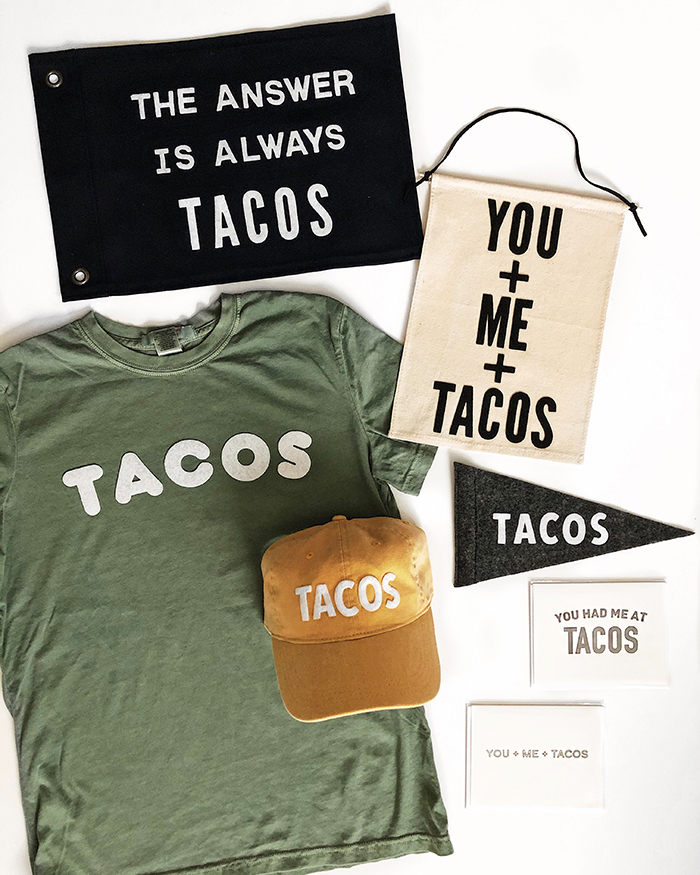 I stumbled across the Frankie Jean instagram account a few months ago and immediately feel in love with their simple and classic designs! I mean who doesn't want a taco t-shirt?! Frankie Jean is a lifestyle brand with such great style. I love the minimalist approach to fun fashion. The women in Austin running small businesses never cease to amaze me with their creativity and hard work. I can't wait to see what's in store for this brand!
 Frankie Jean Austin, TX
I was so excited to have Frankie Jean as part of the 12 Crazy Days of Holiday Giveaways this year! Their Taco Lovers giveaway did crazy well and I am so grateful to them for being so generous. I can't wait for their storefront to open in downtown Austin in early 2018.
In the meantime, you can purchase online here!