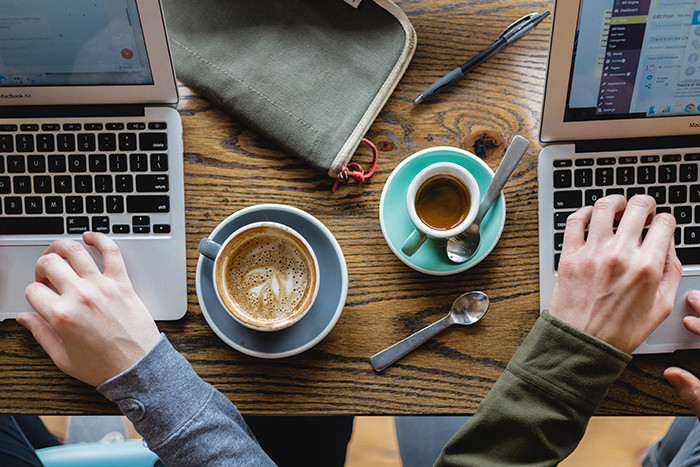 Happy Fit Friday! And congratulations to all of us for surviving March! Between SXSW, some huge trade shows for my clients, the first day of spring and a quick trip to Paris, this month has really flown by. I haven't been the greatest about keeping up with my workouts this month but I have been taking every opportunity to walk little Meems in this gorgeous weather (check out her adorable bluebonnet photo this year!) I got introduced to Fitt Austin recently and thought it would make for a fun feature this month. 
Fitt is a website that has guides for everything from the best workout studios to running trails to yoga events and even healthy restaurants. Austin is such an active city and with soooooo many good eats, I knew this would be a great fitt (yeah, I went there) for the blog! I am also taking over @fittcity's Instagram Stories today so be sure to check it out as I guide y'all through my day in Austin!
First, here is a little background about Fitt! Fitt is a guide to living an active lifestyle and having fun doing it. With local experts on the ground in cities across the country, Fitt provides an in-depth look at the best workout spots, healthy eats, and upcoming events in your community. Fitt was started by brother Joe and Anthony Vennare in their hometown of Pittsburgh, Pennsylvania. The concept was so well received that the brothers decided to replicate the local health and fitness content in other cities. Fitt is currently live in 15 cities with plans to add 10 additional cities in 2017. ​

Tell about your fitness journey and why it's so important to you?
Both Anthony and I have always been involved in fitness and athletics. I played college football and went on to become a personal trainer. Anthony became a US Marine. Once he finished up, we opened a 12,000 square foot CrossFit-style gym. Eventually, we transitioned out of training clients and teaching classes into the online fitness space. Since then, we've been involved with some combination of fitness, media, and tech.
Fitness is incredibly important to us. Besides just being healthy and all of the amazing benefits that come with that, helping other people achieve their health and fitness goals is our lives mission. Fitt is an extension of that where we get to help people discover local fitness groups, studios, and resources. At the same time, we get to support local businesses, like restaurants and gyms who are doing the hard work of making healthy cool.
How did you decide to start ​Fitt Austin?
That's easy, Austin is awesome! The fitness community is incredible. And we wanted to play a part in showcasing it.
What makes ​your site so unique and great for Austin?
For starters, we want to make fitness fun and accessible. So unlike other fitness content, we don't tell people what to do (we don't prescribe diet plans or workout routines). Instead, we tell people what they could do and where to do it, locally. Fitt is all about community, so we want people to go out, get a great workout or a delicious meal, and meet other like-minded people.
What's your favorite post-workout food​s​ or drink​s​?
It depends on the type of workout, but in general I love power balls made from dates, nuts, coconut, and protein powder. There are so many different recipes that they never get old. ​
What are your tips for us for staying on track with fitness goals?
If anyone is going to stick with their fitness goals, it helps if the activity or workout is fun and social. Those things are a huge component of Fitt because we believe they're essential to making a fitness habit stick. Have fun, work hard, and make fitness a social or community-based activity. That's the best way to stay on track.
Is Austin Fitt doing anything special we should know about?​
We're still pretty new to Austin, so we have to work hard to get the word out. But in other cities we host or partner to host big fitness events in cool spaces. For instance, in Pittsburgh we help put on an event called Yoga in the Square that attracts more that 500 yogis every weekend throughout the summer. So to anyone out there putting on a similar event, we'd love to help spread the word!