Welp January is allllmost here and that means this is the last Fit Friday of 2016! Wow, this year has really flown by. Lucky for us, Austin got some sweet new workout studios that will have us riding our way to a healthier 2017. I got the chance to check out Soul Cycle Domain earlier this year and love that we get a piece of the NYC craze down here in ATX. I am even more excited that they are opening a location in downtown Austin that is a bit closer to where I live. In the meantime, the Domain location has tons to offer like being right next to Whole Foods, Flower Child and not to mention parking. If you're looking for a way to mix up your workouts this coming year, Soul Cycle Austin is just what ya need!
I am so excited to have Joe Royal from Soul Cycle Austin here to share with us a little bit about his fitness journey and his favorite eats around town! He is new Austin, so his love for all things breakfast tacos is real. And personally, I think that is a great sign for any budding Austinite! I will let Joe take it from here!
When did you take your 1st spin class?
I stumbled upon SoulCycle in 2014. I was a gym goer and lost steam. I reached out to various friends in the Los Angeles fitness community for new workouts and they all raved about SoulCycle. A few months later I took my first class and was hooked!
How did you decide to start teaching spin?
I had become an avid rider and was very involved in the LA SoulCycle community. From that point, it was a natural progression and one day it all clicked!
What makes Soul Cycle different from other studios?
The difference between SoulCycle and other spin studios, is well…everything! SoulCycle has revolutionized indoor cycling. It is a workout that not only takes you on a physical journey but a spiritual one as well. We use resistance as a way to find different rhythms and to push you through various obstacles. SoulCycle is about working together and bettering ourselves.
What's your favorite post-workout food or drink?
I'm a sucker for a breakfast taco! I'm an Austin transplant and I'm obsessed with all things taco. You can find me after class grabbing a whole wheat breakfast taco with all the fixings.
What are some of your favorite local restaurants to indulge at?
I'm new to Austin, but the spots I've been enjoying are Flower Child (right next to SOUL) and Taco Deli, again I can't get enough of them tacos! I'm Joe and I'm a taco fiend…
What are your tips for staying on track with your New Year's fitness goals?
I think the biggest thing is to be realistic. Cutting out everything you love just to feel "healthy" isn't realistic. I am a strong believer in everything in moderation — you can have the cake and be healthy, it's just about balance.
Is Soul Cycle doing anything for January we should know about?
At SoulCycle, we always have fun things going on from theme rides to class packages. SoulCycle Domain's Facebook page keeps you posted on all the exciting things SOUL Austin!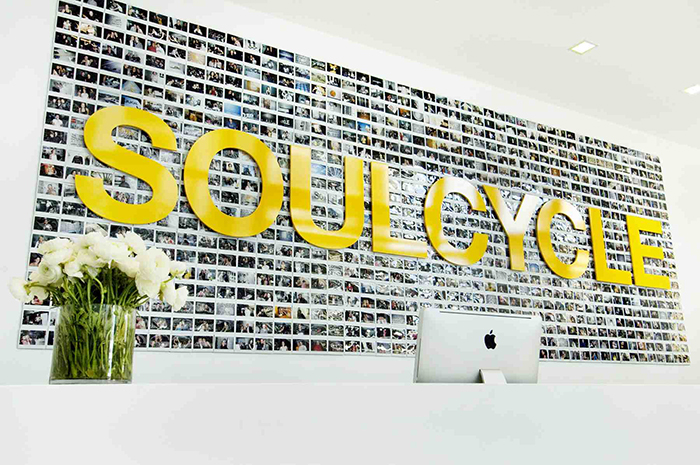 If you want to get in on the Soul Cycle action this January, sign up for classes here! Or follow Joe on Instagram @joyousjoeseph.
If you want more info on Soul Cycle Domain and signing up for classes:
The Domain, 11800 Domain Boulevard
Austin, TX 78758
512.384.7685
[email protected]