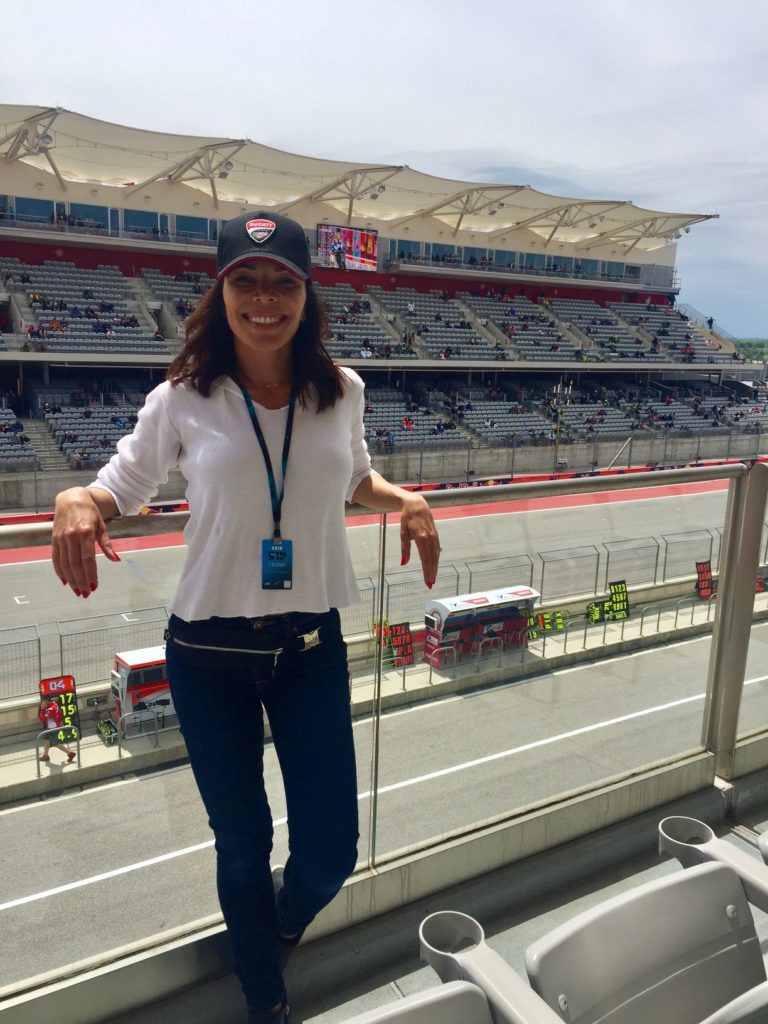 I interviewed Kim Overton of Austin's SPIbelt about her love of fitness, what's currently on her playlist and her fave spots to eat around town!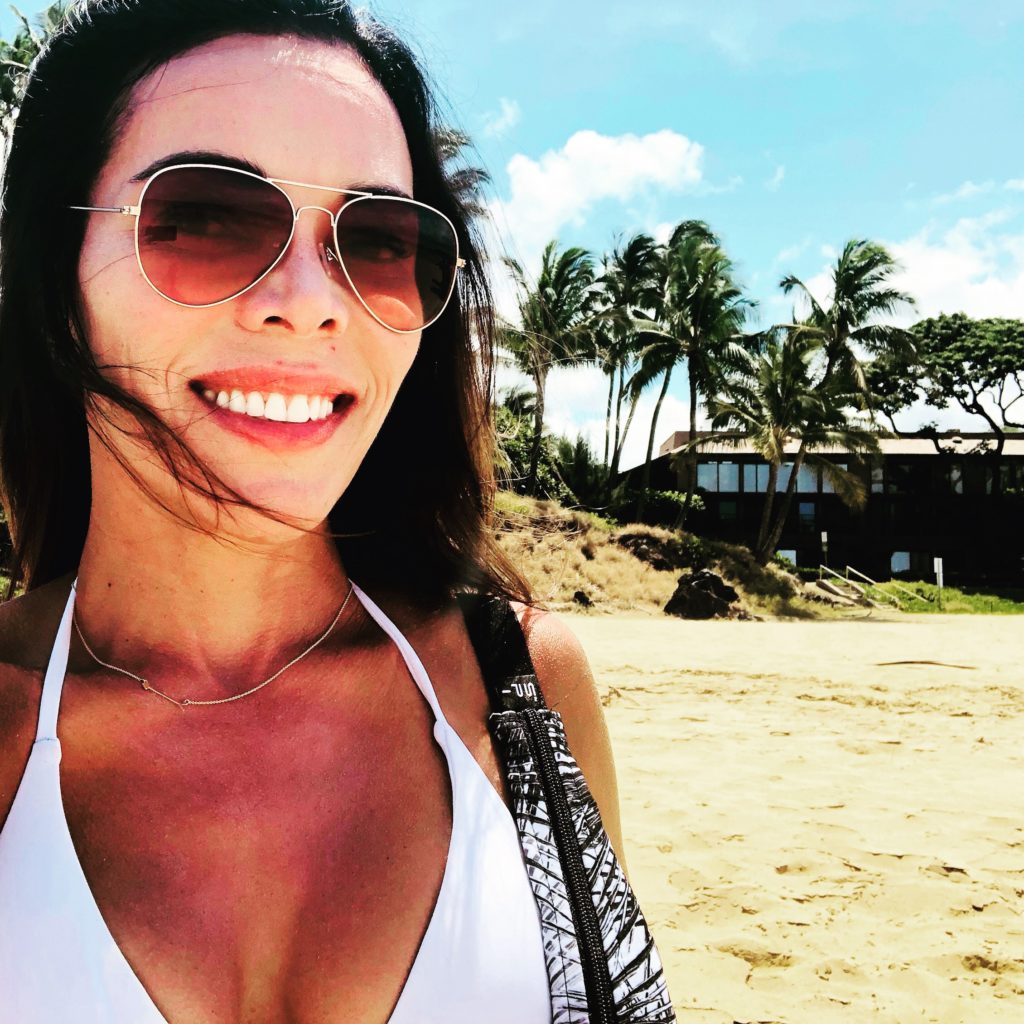 When did your love of fitness start? 
When I was around 3 years old. I remember doing cartwheels around the house all of the time. My parents signed me up for gymnastics early on then I became a competitive gymnast in high school. During high school I started taking dance classes and became a hip-hop dance teacher. Becoming a personal trainer in my 30s helped fulfill my passion for movement and keeping the body and mind healthy and active, something that remains with me from my early days of gymnastics.
How did you decide to start SPIbelt?
I was on a run one day trying to figure out marketing ideas for the DVD. I had my keys tucked into my bra top which was pretty annoying. It was that moment that the idea for the SPIbelt was born.
That very night I hand crafted the first version of the SPIbelt. Three months later I presented the SPIbelts to runners at the Austin Marathon in 2017 and sold approximately 150 belts in two days! I quit training after than and started fulltime with SPIbelt.
What are your favorite places to sweat at in Austin?
The Town lake tails are such an amazing and special feature here in Austin. The views are amazing, and the trails are well maintained. My family and I really enjoy being down there. Our favorite way to pass the time is to play eye spy a SPIbelt!
What's your favorite post-workout food or drink?
Hydration post-work out is essential! One of my favorite go tos is Nuun Hydration  Electrolyte Drink tabs, strawberry lemonade flavor.
What are some of your favorite local restaurants to indulge at?
True Food Kitchen. I love everything about this place, the appetizers, main course items, dessert and their cocktail menu. The outdoor space is also so relaxing.
What are your tips for us for staying on track with fitness goals?
It seems these days we are all so very busy, that keeping a fitness schedule becomes a challenge. Rather than committing to a certain day and time to workout, try committing to a number of reps, miles, exercises, etc., for the week. For example, each week I would like to do 100 push-ups, 50 squats, 50 rows, 100 leg-lifts, and 5 miles. Sometimes it's easier to knock out a list of workout items on my own time versus trying to keep a specific day and time dedicated as my only workout time. With three kids, I need flexibility in my life.  
What's on your playlist right now?
Keep It Goin' Louder (Major Lazer), Be Together (Major Lazer), Hyperreal (Flume), Hey Mama (Nicki Minaj with David Guetta), Salvage (Galantis), On Dancin' (Ellie Goulding), Ride (Twenty One Pilots)
Is SPIbelt offering any specials/discounts / upcoming events we should know about?
SPIbelt just launched new hats, visors and armbands. They each have four LED lights that provide visibility for up to a quarter mile away. $29.99 each. spibelt.com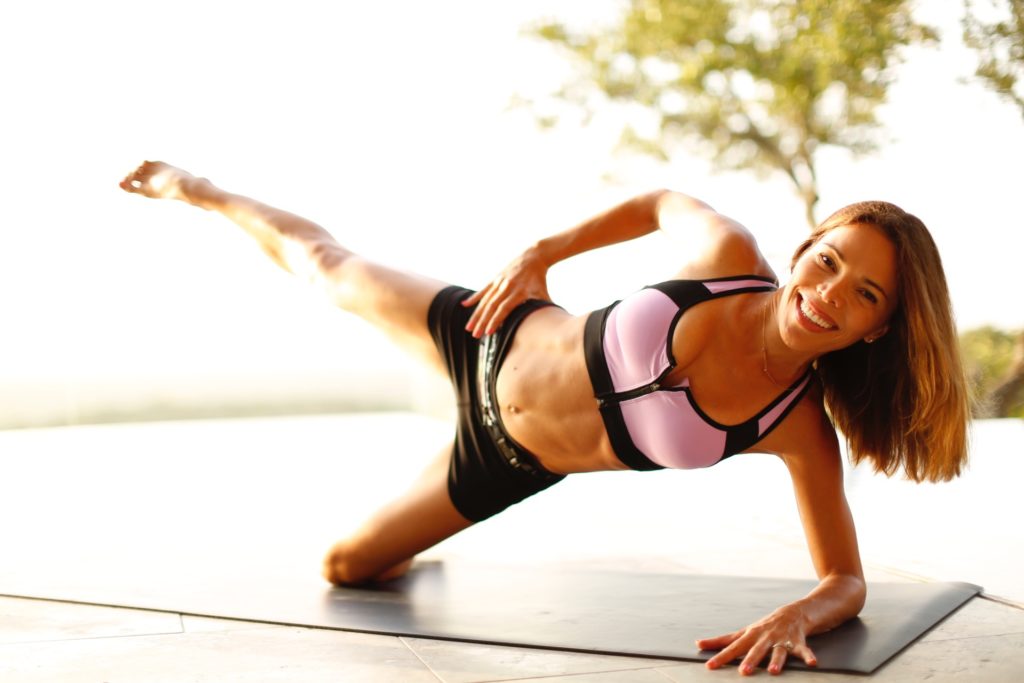 SPIbelt
SPIbelt®is committed to creating fitness products that help simplify your life and support a healthy, active lifestyle. SPIbelt® offers a range of uniquely innovative products that have become staple accessories among runners, triathletes, travelers, and individuals who carry medical devices. The SPIbelt® mission is to continue creating products that allow users to keep their personal items secure and safe while on the go, supporting their pursuits of a healthy and active lifestyle.