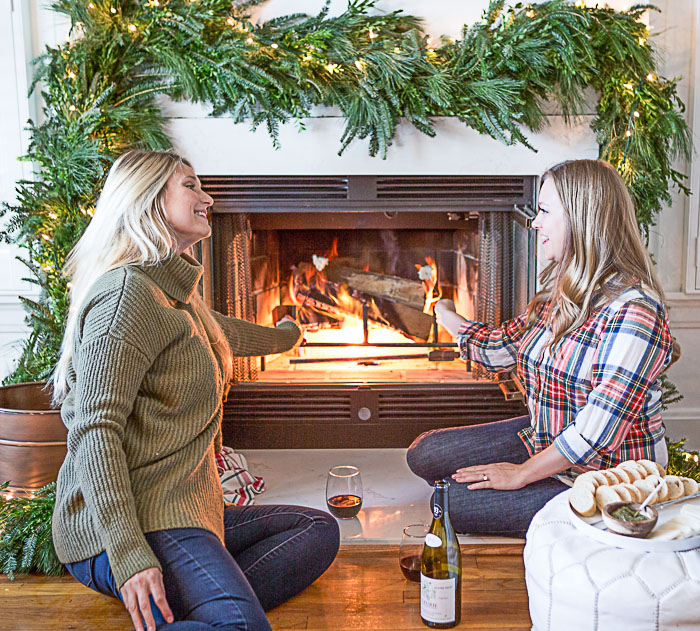 Who doesn't love cuddling up by the fireplace during the holidays? I know I sure do! I teamed up with Beaujolais Wines for this fun fireside picnic for the holidays! I swapped s'mores for a fun take on grilled cheese with halloumi, a delicious cheese that you can grill, and pesto on crostini!
This post is sponsored by Beaujolais Wines. Thank you for supporting the companies that keep this blog going!
Fireside Holiday Picnic
Beaujolais wines are from France and that instantly gives them a fancy feel but unlike other wines, Beaujolais wines are often served chilled and are easy to pair with food! Not only are the wines super food-friendly, they are great for entertaining this season. The wine is fruit-forward and quite affordable. Perfect for snuggling up by the fire for a casual get together with friends!
I can hardly call these Grilled Halloumi on Crostini a recipe but they are a fun, savory twist on roasting marshmallows by the fire! Which of course everyone loves a dessert but these grilled halloumi bites are the perfect way to get the party started!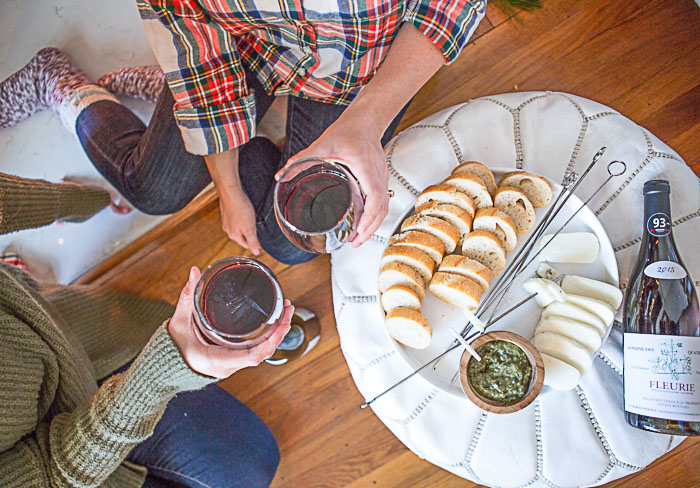 I can envision many evenings this season around the fireside with good food, good wine and good company! This is what I love most about the holiday season! Just getting together with loved ones and spending time together outside of all the hustle and bustle and fancy parties. Which are always a good time but there's something about these chill nights in that are so memorable.
How do you love to spend your holiday evenings? I always seems to stay up a little later just so that I can be by the Christmas tree!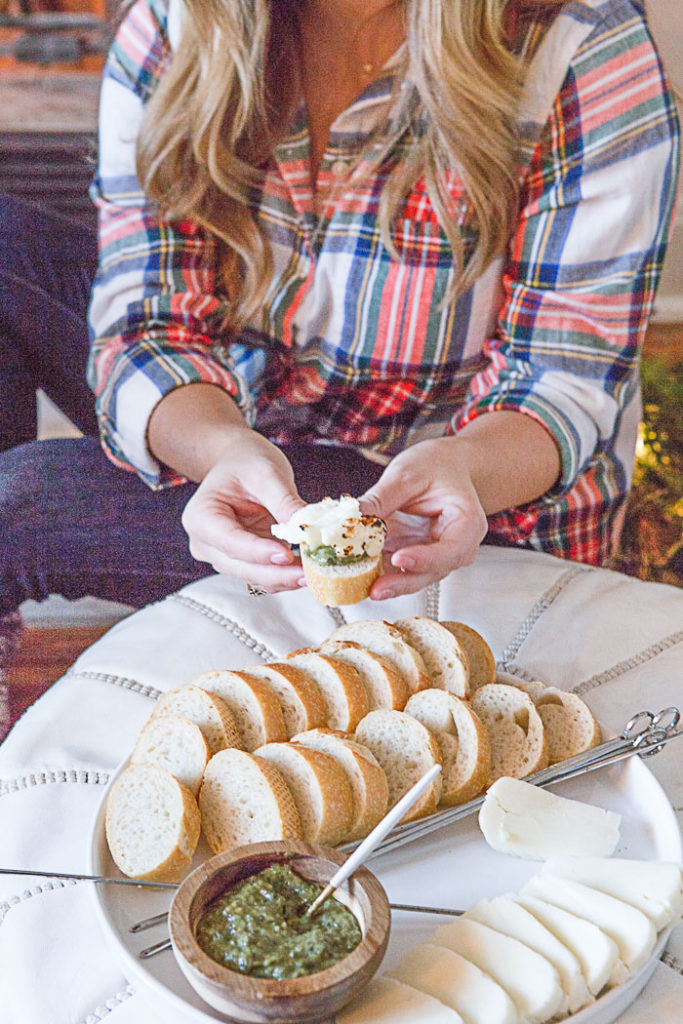 Grilled Halloumi Crostini
Ingredients:
Halloumi Cheese
Pesto
Crostini slices
Directions: 
Slide thick slices of halloumi onto skewers and roast over the fire.
Carefully place the cheese onto crostini slices already spread with pesto.
Photos by Taylor Prinsen Photography