Happy Monday! I know the start to the week can be daunting but I like to think of it as a way to start fresh and there's always a little bit of inspiration to sprinkle in more veggies or (hopefully) squeeze in some extra workouts. I've found that a little planning goes a long week with things like meal prep. Last week I teamed up with Farmhouse Delivery to try out their CSA delivery and meal kit called Supper Club! Everything arrived at my door and I was excited to dive in. 
Using all those veggies can be a little like kitchen gymnastics. What pairs with what, how are you going to eat all those carrots or do you really  need to peel those potatoes? I was impressed with how many veggies I got in my box that were things I pick up at the store all the time like carrots, zucchini, red potatoes, a bunch of blueberries and a head of cauliflower. I even had a bunch of recipes already on the blog that helped me make some quick and easy recipes that I could nosh on all week!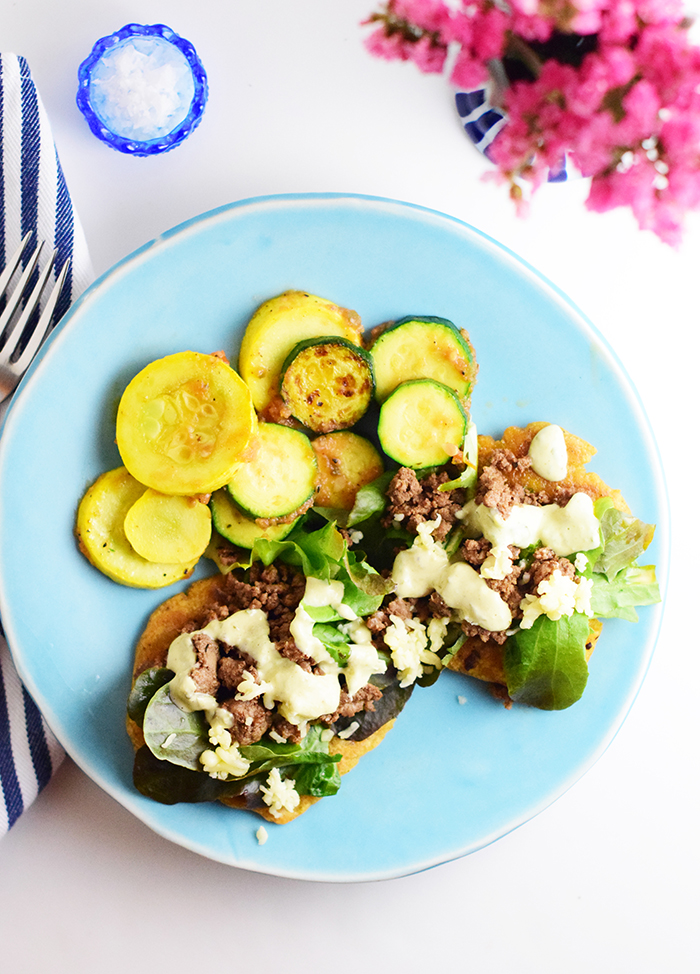 And best of all, Farmhouse Delivery offers Supper Club delivery! It's a meal kit but uses all local produce, meats and cheese. I love, love, love this! I think that most of us can relate to sorta wanting to cook dinner but then not really wanting to start the week off with a trip to the store. So meal delivery kits make this so easy and now we have a great local option here in Austin! We tried out the Beef Huaraches and they were absolutely delicious. Not to mention, I timed it, and it really did only take my 30 minutes. The recipe was so simple and very tasty. The portions, it serves two, were very generous and we had leftovers, which were perfect for lunch the next day.
Be sure and go check out Farmhouse Delivery's Instagram today and tomorrow! I am taking it over and sharing all about my experience!