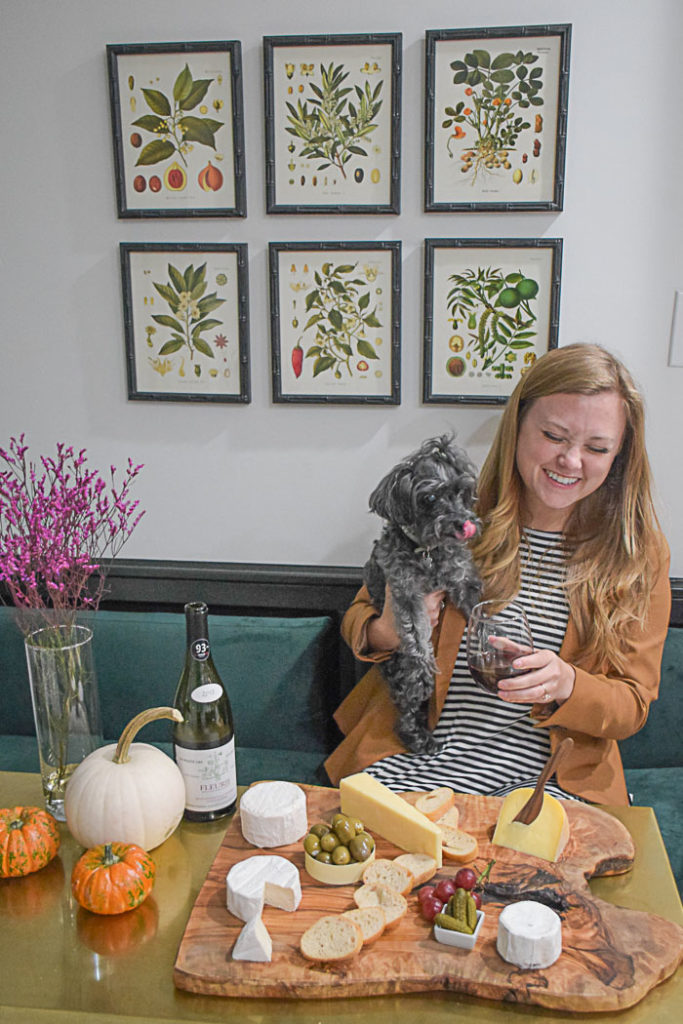 Growing up, my aunt used to send my family these gorgeous gift baskets with pears and chocolates and sauces and lots of other goodies from Harry & David! I always looked forward to our basket every year. Now, that I am all grown up, I was excited to team up with Harry & David to try some of their new offerings. They are carefully curated and make entertaining a breeze. Read on for my tips for easy entertaining at home!
This blog post is sponsored by Harry & David Gourmet. Thank you for supporting the companies that keep this blog going!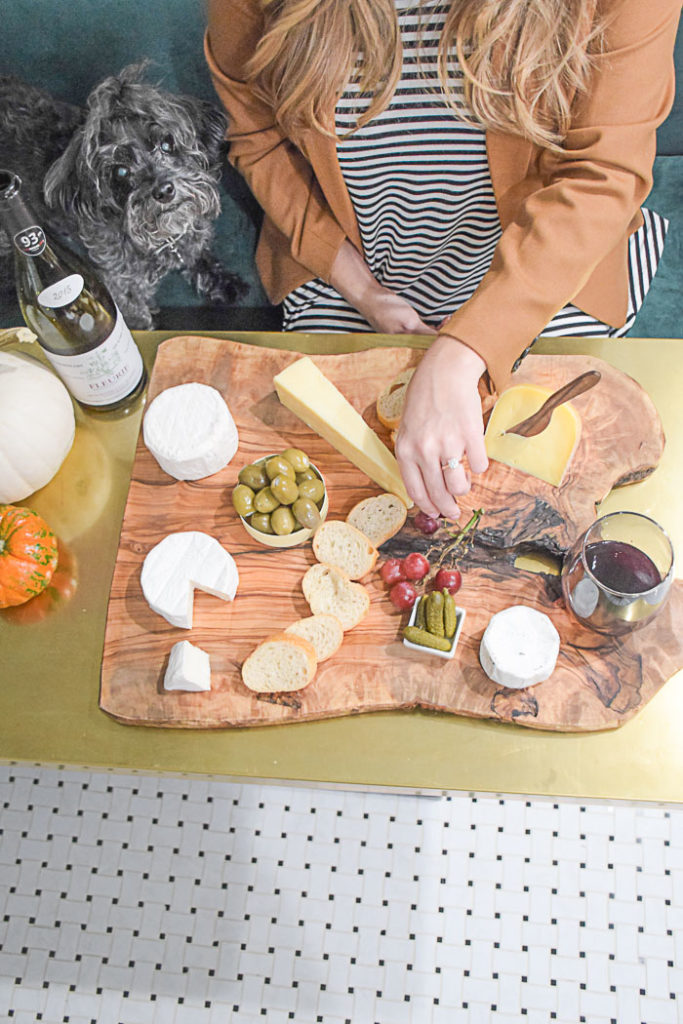 I'm a big believer that entertaining doesn't have to be complicated or costly. The most important thing for me, is getting together with loved ones. And being stressed out when your guests arrive does not set a great tone for the get together. Instead, I have a few go-to tips that make for an easy setup for your next gathering!
Tips for Easy Entertaining
Plan out your menu at least a few days ahead of time– this gives you time to read through recipes and gather up any extra serve ware or ingredients you might need without rushing to the store at the last minute.
Always have a snack or food for your guests right when they arrive– I always make sure to have drinks and some kind of snack or appetizer out when guests arrive. This way if anyone is really hungry, they aren't starving for the first hour of the gathering. I love a cheese plate for this! They are always beautiful and allow people to nibble! The California Classics cheese platter from Harry & David Gourmet is perfect for this!
Make sure you have a few drink options– I like to have water and wine ready to go and usually some kind of cocktail as well depending on the occasion. This way everyone can have what they like!
You don't have to make everything from scratch– I've found the best combo to be when I make one or two things from my stash of recipes like a sauce or main, then I have my go-to brands for pre-made specialities. For example, you might pick a loaf of great bread from the bakery but make the herby olive oil dipping sauce at home! The key here is simple touches that won't stress you out!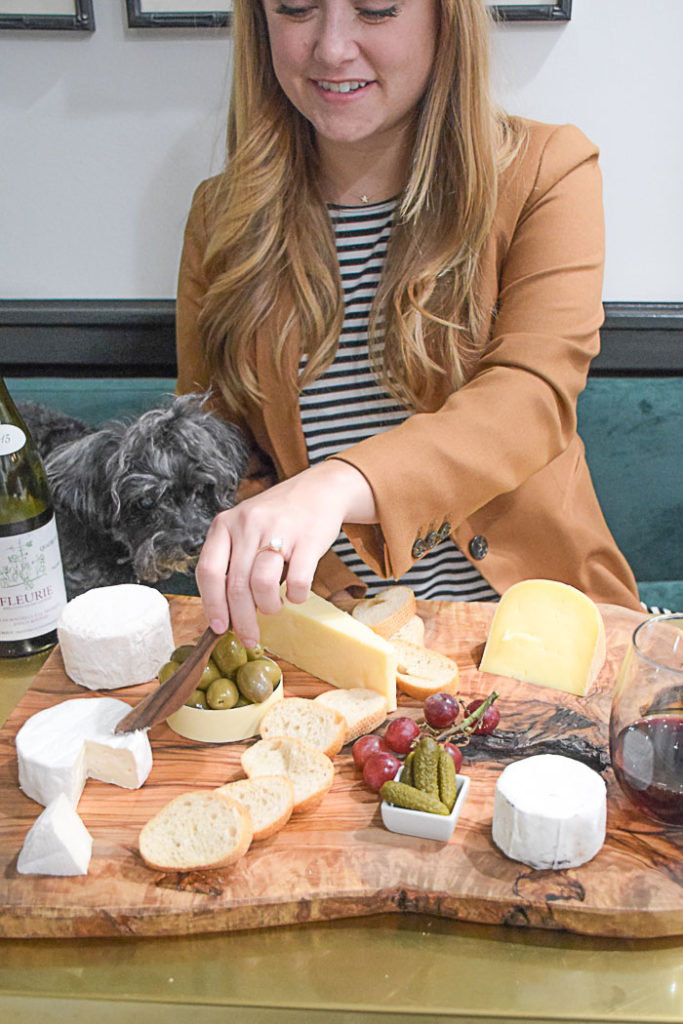 This is the California Classics cheese platter from Harry & David Gourmet. It includes delicious cheese from some of my favorite California creameries like Cowgirl Creamy!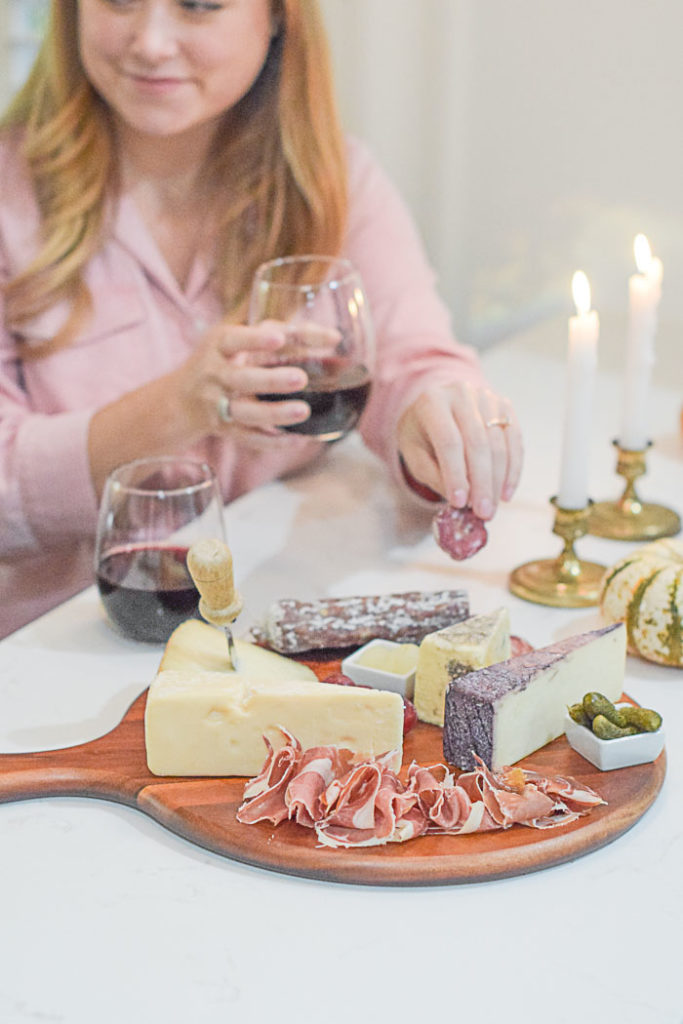 A charcuterie board always seems to be a crowd pleaser! BMW loved the Spanish Iberian ham that was included in the Ultimate Charcuterie and Cheese Collection.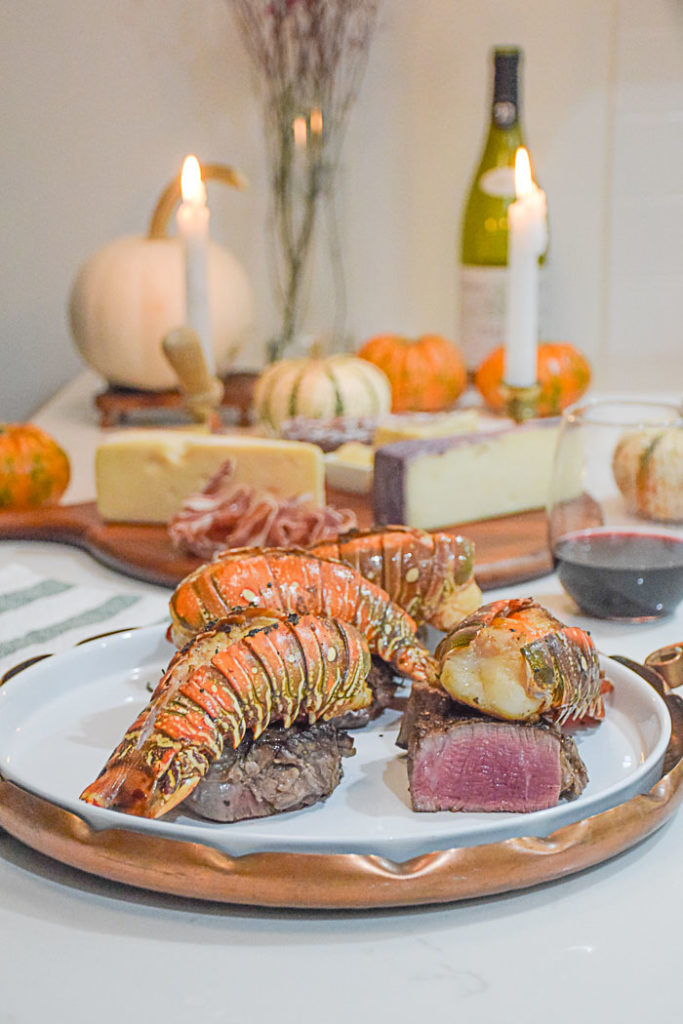 Nothing says you went all out for your guests like a surf and turf dinner! Harry & David Gourmet has you covered with their Steak and Lobster Feast! You can get four filet mignons and four lobster tails delivered straight to your door, saving you a trip to the store.
I love that Harry & David Gourmet has options ranging from $10 to $400, so there is truly something special for everyone. There's no party too big or small!
What are your favorite ways to entertain?